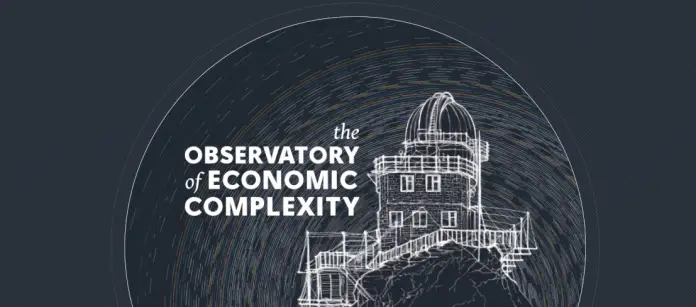 For those who are interested in the economy or are seriously engaged in its study, the presentation of information on economic complexity is extremely important. Of course, you can simply search for information in the governmental or international reports and then visualize it yourself. But let's be honest, economic complexity is complex.
I stumbled upon these two services almost simultaneously and they struck me not only with the multitude of data and their relevance but also with how well the data was visualized.
Yes, I understand that visualization may not seem complicated, but in a situation where you need information on international trade, these two services will be just a great find.
The Observatory of Economic Complexity
The Observatory of Economic Complexity is a chart visualization tool for international trade data. The data has been translated into many world languages, but to be honest, many translations leave much to be desired. But the English version is just perfect.
Just check out this visualization of the US export.
In this service, you can not only look at export and import volumes but also break them down into categories and countries. The service also contains data on the rating of economic complexity and the ratio of economic complexity to income inequality.
For those who need information for research or just for fun, I can recommend this service.
The Atlas of Economic Complexity
This service offers comparable features, but also offers visualization using charts or on a geo map. To some, it may seem more convenient and functional than the Observatory.
But choose only one service to use. They have too similar functionality and it's just pointless to use both.