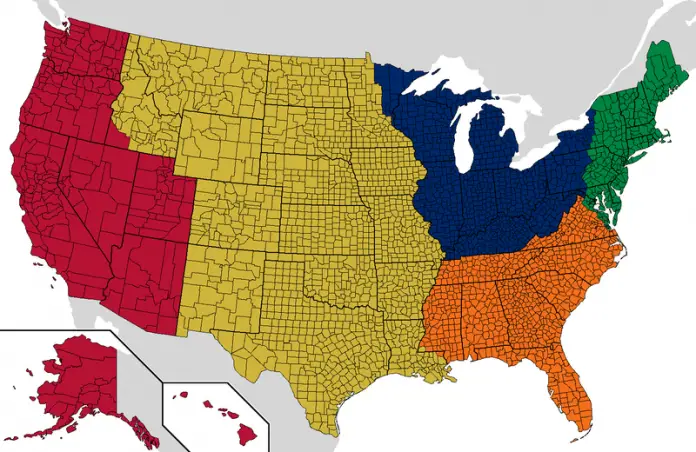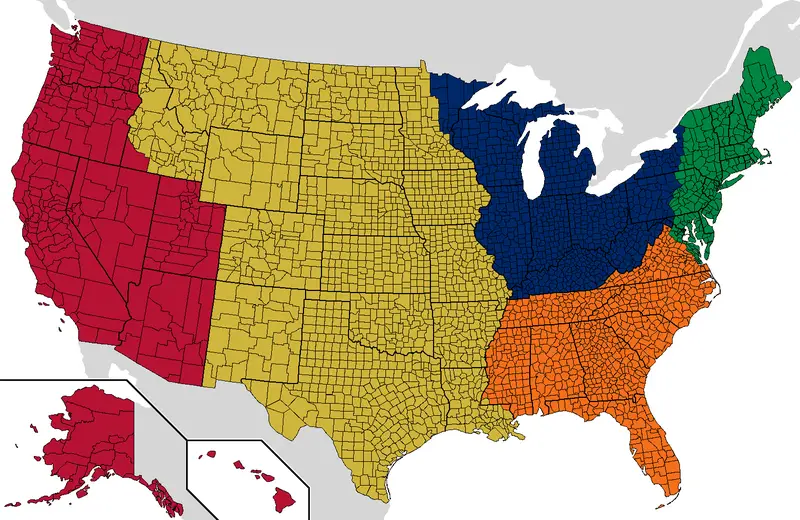 America is too big and something can be done about it. Of course, I do not call for the collapse of the state, but from time to time we all ask ourselves: if the United States were divided, how would it be? Just take a look at what these few smaller countries would be.
Divide the US into five United Kingdoms. On the first map, the United States has divided into several states the size of the United Kingdom. The separation is based on the number of people and you can only feel sorry for the British, they would be enough only for 1/5 of the United States.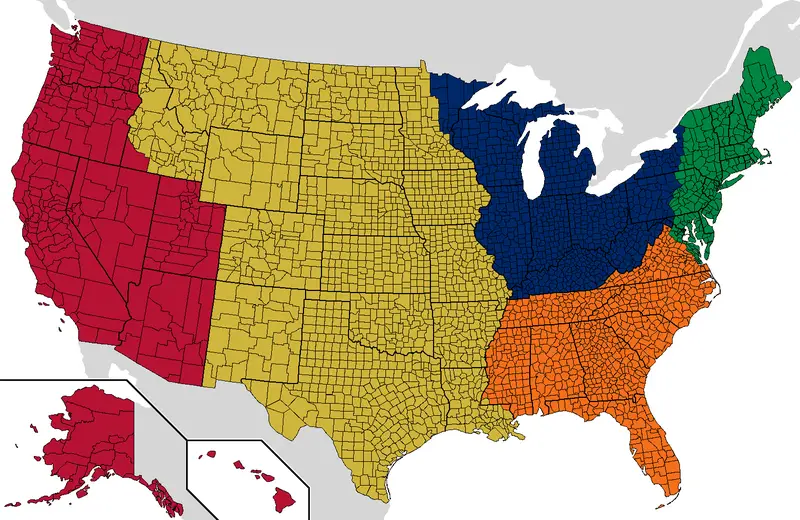 At the same time, the regions would have been approximately equal not only in terms of population but also in terms of GDP, so that five Britain would fit in America alone.
Divide the US into countries the size of California. California is one of the most successful and densely populated regions of the United States and probably dividing the country should focus on California. If done as shown on the map, then we get 8 states, which at the same time will not be so equal in size of the economy. And yes, forgive Britain, but you are only a little more than California.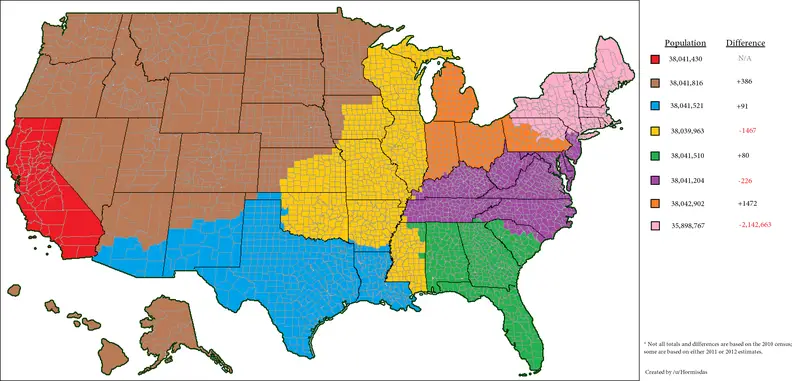 Divide the US into countries the size of Texas. But if you do the same as with California, we get 12 countries the size of Texas. True, then California will have to lose half of its territory and still remain an independent state. And yes, through simple calculations, we find out that there are only 2.4 Texas in the United Kingdom.