Along with introducing WebOS 6.0, LG has also announced a new LG Magic Remote 2021 with slightly changed design and some new features. In fact, WebOS 6.0 and LG Magic Remote are introduced in order to help users receive more personalized content. Perhaps the main changes are in the new version of the OS. However, the new smart remote control also has something new to offer.
Will LG Magic Remote 2021 work with older LG TVs?
Unlike webOS 6.0 LG Magic Remote 2021 would work with all TVs that have supported previous magic remote models. That's quite nice news, as now you can replace your old magic remote with the newest one. Especially, that's a nice idea for those people, who have issues with their LG Magic Remote not working. Sounds like a great deal, huh? Now you can not just replace your remote, but also get some additional and brand-new features.
LG Magic Remote 2021 new features
First of all, New LG Magic Remote have reworked design. I can't say it's much better than the previous one, but at least it's bringing something new to your experience.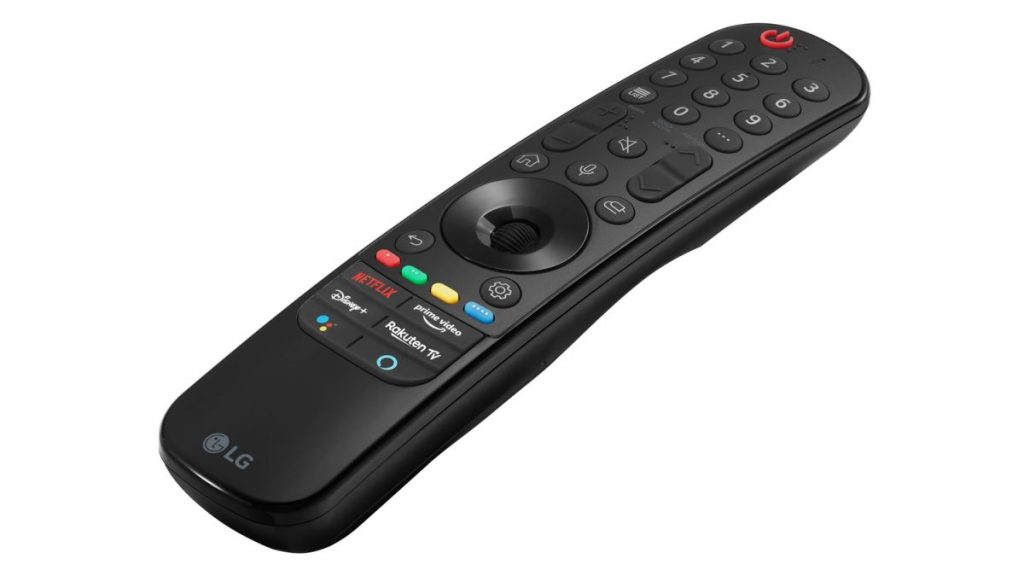 As you may see on this picture, the most important change is that some buttons for streming services were aded: for Netflix, Rokuten, Prime Video and Disney +.
Also, LG has introduced Magic Tap feature, that allows to display information from your smartphone on your TV. It's working via NFC, so you need to place your phone near the magic remote.
As you see, there are no significant improvements, but existing ones are good for those who are using TV to watch streaming services, like Netflix.