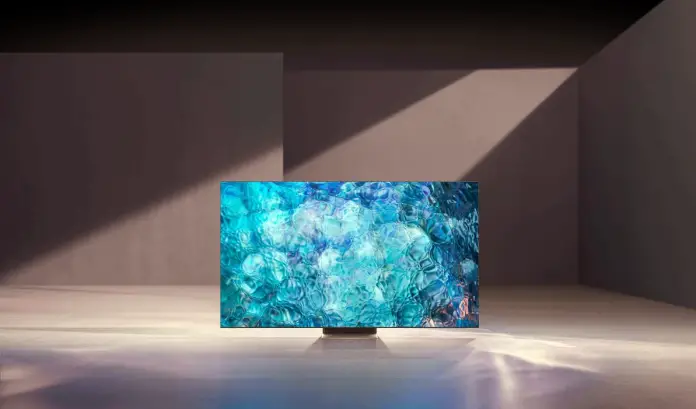 We recommend you to purchase QN90A, it would cost even less than Q90T and would offer some new features.
QN90A offers a new Neo QLED display, while Q90T offers a previous generation LED.
QN90A also offers some new software features.
In 2021, Samsung introduced a large number of new TVs, as well as a Tizen OS update. As a result, if you want to buy a new TV, you now have even more diverse options. Usually, the situation looks like you'd be better off buying the previous year's TV to save some money. This year it's different and you are better off buying the QN90A if you want your purchase to be justified.
To compare, let's take the 65-inch screen size for both QN90A and Q90R to compare how much you will save if you buy the previous year's model. For QN65QN90AAFXZA (the full Samsung QN90A 65-inch model number) the declared price would be $2,599.99, the price on Amazon is $2,597.99.
Let's compare this with 65-inches Samsung Q90R, the 2020 TV model (full model number)QN65Q90RAFXZA. Its price on Amazon is $2,695.
As you see, you wouldn't save nothing, even pay some extra money.
Why you should buy QN90A?
First of all, you should buy QN90A because of price.
Second reason is the year, QN90A is the fresh model, it's going on sell on March. I think if the prices are almost equal, you should always choose the freshest product.
And the third reason is some new features that are offered in QN90A:
New Neo QLED screen. Samsung claims it would offer better picture quality. I can't say for sure, as I haven't tested it, but seems technology was really improved.
New Sollar Cell remote in the box. It charges with solar light, so it would save some battery charge.
Auto Low-Latency Mode to replace Game Mode, now your TV is automatically detecting Game Console.
Tizen 6.0 update. Older TVs wouldn't get updated Tizen. Tizen has a lot of new features, including Super Ultra Wide Game View and Game Bar.
So I'm definitely sure that you should buy QN90A, not Q90R.