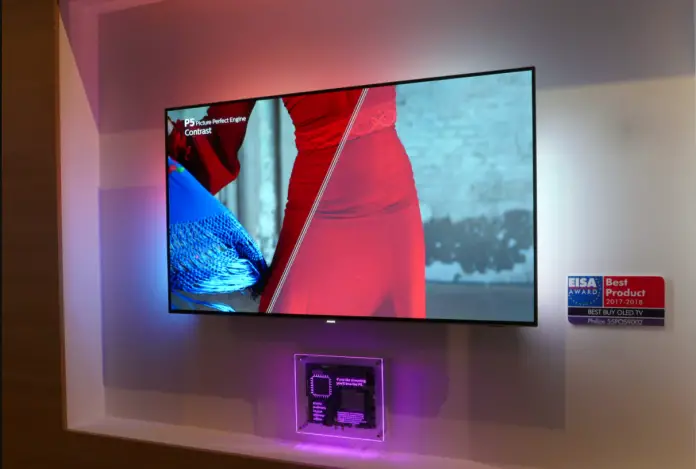 OLED TVs have numerous advantages and this is the main reason why companies like LG use these screens in their TVs. Of course, OLED TVs have disadvantages as well, for example there are doubts about OLED TVs lifespan. However, their advantages are undeniable.
Why OLED TVs are good?
I will say right away that my experience with OLED TVs is limited to LG, so I will write primarily about these TVs. Here are advantages that I noticed:
OLED TVs are brighter than LED TVs. LED TVs are using glass, while OLED TVs do not need glass, so some of the brightness is not absorbed by the glass. Moreover, since LED TVs use red, green and blue light, OLED displays add extra white light to create even more colors. As a result, OLED TVs images will be more saturated and juicy. Such an image is closer to real colors.
There's no backlight in OLED TVs, as a result such TVs are more energy-efficient.
OLED screens can allow pixels to stay absolutely dark, that's why such TVs consume less energy. Moreover, the dark areas on such screens are more natural.
OLED TVs offer more wide viewing angle. Thanks to these, you can watch TV from different angles and the picture quality won't be warped.
OLED TVs can be thinner, as OLED screens don't require backlight.
What are problems with OLED TVs?
All the shortcomings of OLED TVs depend completely on the screen. First of all, it is the lifetime of OLED screens. Blue diodes have the lowest lifespan (around 14,000 hours). However LG claims that the lifespan of OLED TVs are around 30,000 hours.
There are also some other disadvantages. First of all, cost of OLED screens is higher than for LED screens now, that's why OLED screens are used only in expensive TVs.
Also, don't forget that water can easily damage OLED TVs, so you should be carefull with that.