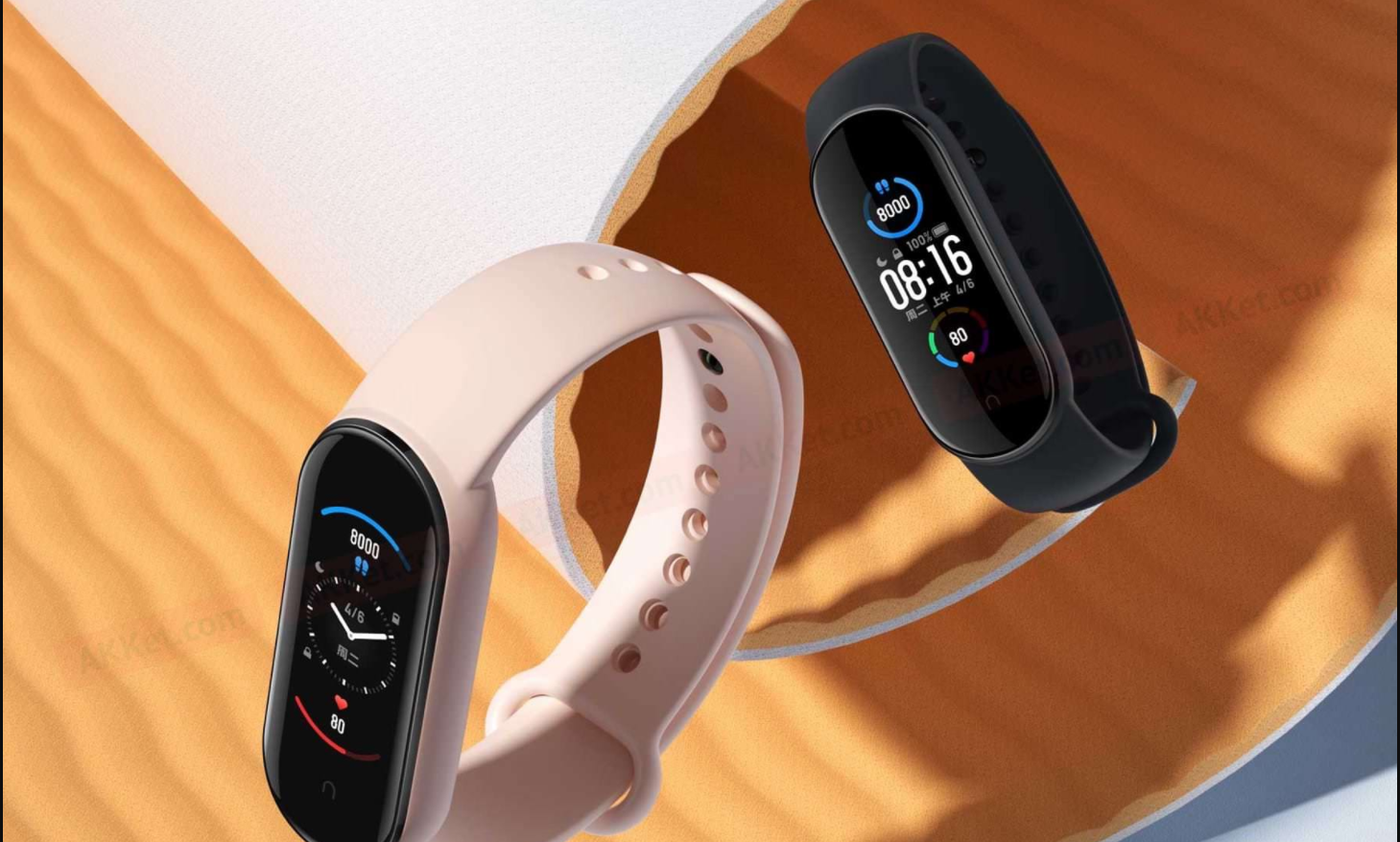 Should you buy Mi Band 5 instead of Mi Band 4? Our Verdict
As Mi Smart Band 4 user, I can say that almost all the main functions of both bands are the same. Both Mi Smart Band 4 and Mi Smart Band 5 can be used to check notifications, weather, switch music, and so on.
One of the main features of Mi Smart Band 5 (which is actively promoted by marketers) is the ability to customize the home screen at will. Yeah, Band 4 had wallpaper, but in Band 5 you can move the indicators, that is, completely customize the display. I think deeper customization is always good. For example, you can display your personal activity index, weather, time of sunrise and sunset, pulse graph. The principle is simple: the widgets at the top and bottom can change, and the current time remains in the center.
Mi Smart Band 4 has only one feature that Band 5 does not have – it is NFC, which allows you to use your band for payment. I think that's up to you which one to choose. That solely depends on your lifestyle, for me it was unimportant (I'm using Mi Band 4 without NFC) but for some people, I think it can be really beneficial. Pay at a cafe, in a park, anywhere. In this case, Band 4 is just another step on the way to release your hands. For example, going for a walk in the park, you can leave your backpack in the car (and your smartphone too), and at most, just in case, slip a couple of dollars in your pocket. And pay with your band.
Xiaomi Mi Band 5 Pros
Large and bright screen (1.1 inch, 450 nit)
11 types of sports activity
Improved and more accurate sensors
Magnetic charging that allows charging the module without removing it from the strap
Flexible display customizing
Personal life activity index, stress level monitoring
Tracking menstrual cycles
Xiaomi Mi Band 4 vs Mi Band 5 Review
It seems that Mi Smart Band 4 NFC has presented a couple of months ago, and already Smart Band 5 is on sale. That's why many users are wondering whether it's worth changing Mi Smart Band 4 to Mi Smart Band 5. And we're ready to answer.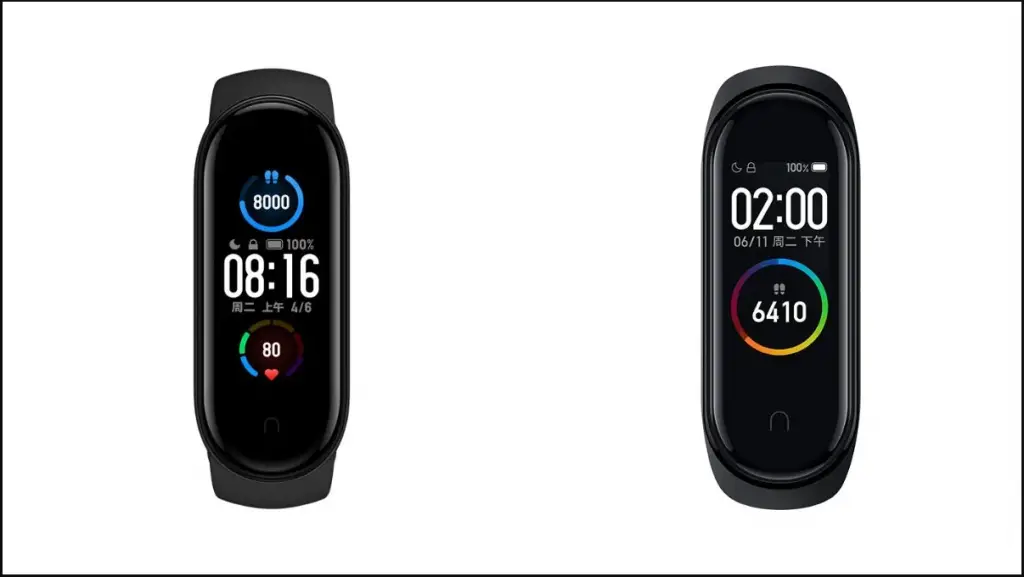 Xiaomi Mi Band 4 vs Mi Band 5 Tech Specs
Mi Band 4
Mi Band 5
0.95-inch color display
1.1-inch color display
77 themes
140 themes
No dynamic screen
Dynamic screen
Water resistant
Water resistant
NFC model available
NFC model available
XiaoAI Assistant
XiaoAI Assistant
hate-rate monitoring (24/7)
hate-rate monitoring (24/7)
Night sleep monitoring only
REM detection
24/7 sleep monitoring
–
Pressure monitoring
–
Female health assistant
–
Remote camera control
Charging dock only
Magnetic charging
$28 NFC Edition
$32 NFC Edition
As you see, there is no big difference in tech specs. Yes, Mi Band 5 offers some advanced features, like REM detection and Magnetic Charging (plus pressure monitoring and female health utility) but all these features are niche, as on my own, to make me change my band to the new generation.
Xiaomi Mi Band 5 Positioning
From the bloom of the smart bands market, Xiaomi has become one of the industry leaders. Several factors have made Xiaomi take such a high position. Bands were and still are affordable, pleasant design, and curious features. I think not only for me but also for many people to get to know all these wearing-on-devices started with Xiaomi bands.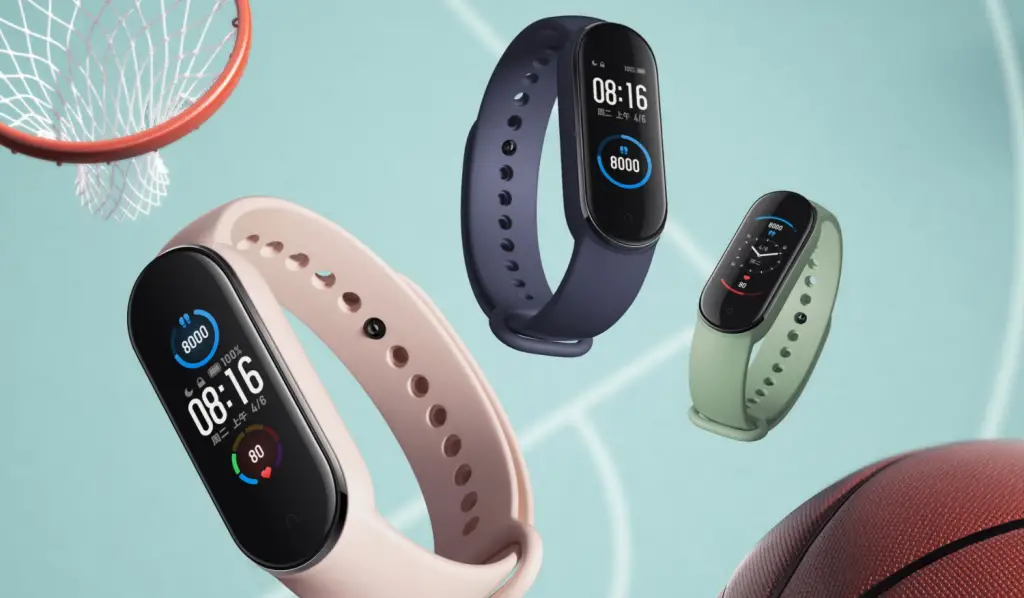 Xiaomi Mi Smart Band 5 is the latest generation of Xiaomi fitness bracelets. In this generation, Xiaomi puts maximum emphasis on sports features.
Xiaomi Mi Band 5 vs Mi Band 4: Design
Distinguishing Smart Band 5 from Mi Band 4, when both bracelets are next to each other, is easy. The new bracelet because of the larger screen size (1.1 vs. 0.95 inch) is a bit wider and slightly longer. The main difference is the touch button design. The Smart Band 4 has a button in the form of a horseshoe, and the Smart Band 5 has a circle. Also, the screen of the new model is 50 nits brighter than the old one. By the way, there is no fundamental difference, because both bracelets are perfectly readable even in the brightest sun.
But on the backside, if you look at the sensor area, you won't notice any differences. So we only keep believing that behind the panel is hidden by 50% more accurate pulse meter. Xiaomi states that for Mi Band 5, the company has improved the algorithms and hardware so that now the accuracy for irregular activity exercises (mountaineering, volleyball, and so on) will be higher. Accordingly, the company declares that for other activities, Mi Band 4 has measured the performance with high precision.
You can buy a bright color strap with the band. Unfortunately, you can't immediately buy a set with the color you like. By default, all bands come with a black strap.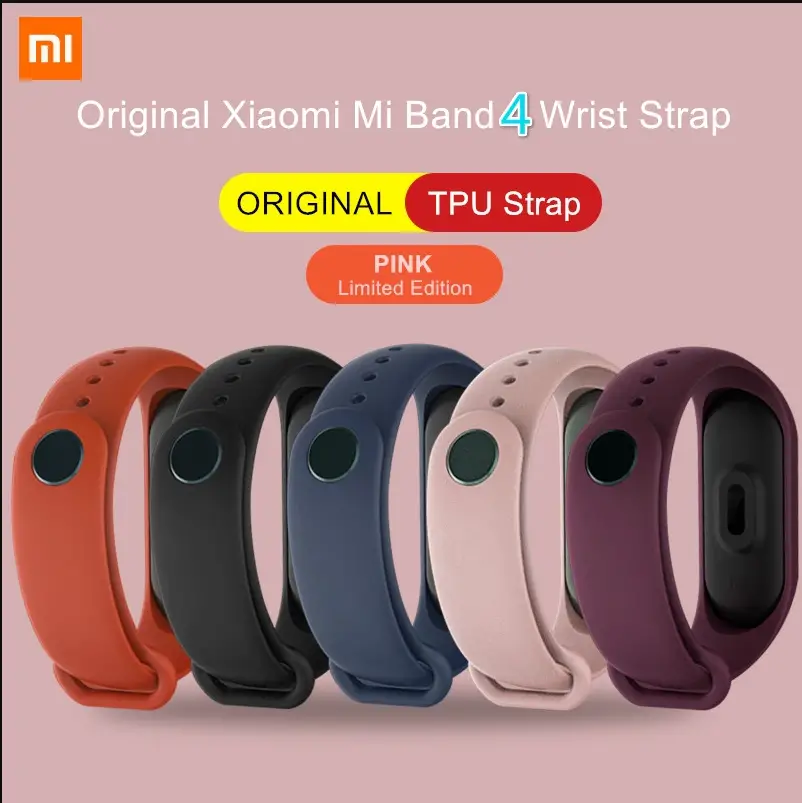 Can I use the strap from the previous Mi Band 3/4 generation for my new Mi Band 5? Yes, you can. The band fits tightly, but the strap has a slightly different design, both at the top and bottom are small areas. But you can't use the Mi Band 5 strap for Band 4. Band 5 is a little bigger, so the Smart Band 4 will sit tightly in the strap. So it looks sloppy, and not reliable.
Xiaomi Mi Band 4 vs Mi Band 5: Battery Charge
According to Xiaomi, battery life is up to 14 days in connected mode, when the smartphone is constantly connected via Bluetooth to the smartphone and up to 20 days in standalone mode. In general, these figures are true, but it depends on user scenarios.
For example, my mate regularly uses a bracelet to switch tracks while listening to music, heart rate, constantly working sports functions, and the screen brightness set to the maximum. In this mode, the bracelet will last for 10 days.
I use the band as clock only (+ to monitor the number of steps) and I have enough battery charge for 20-22 days.
Irritation from the charging process began with the very first Xiaomi bracelet. First, it irritates the very process of squeezing and then dressing up the tight strap. Secondly, over time, the strap was loosened and the capsule flew out.
Now the charging process has been optimized, but not at all. Adapter 'jumps' on the contacts, if you use it with the wrong polarity, it simply won't stick. However, after USB Type-C, it seems pretty obvious that you have to do it so that you can insert it on either side. Perhaps, I think, it was specifically designed that way, so there would be something to improve in the next generation.
Xiaomi Mi Band 4 vs Mi Band 5: New Tracking Features
Mi Smart Band 5 slogans – faster, taller, smarter; sport everywhere; train more, get better. Well, and so on. I think you guessed that the fifth generation is confined to sports achievements. For comparison, Mi Smart Band 4 used the slogan "more movement, more life".
Mi Band 5 understands 11 kinds of activity. It may seem that some of them are duplicated. For example, a bicycle and a simulator. However, I think that Mi Band 4 may be inaccurate here because the bike (unlike the bike) does not move, which affects your activity.
Band 5 should measure heart rate 50% more accurately during measurement. By the way, I haven't noticed any differences.
Smart Band 5 has a personal activity index (PAI). On a 100-point scale, he estimates how active you were today. All scores are correlated with weight, gender, age, and other information about the user. In general, this is just a small motivation to be more active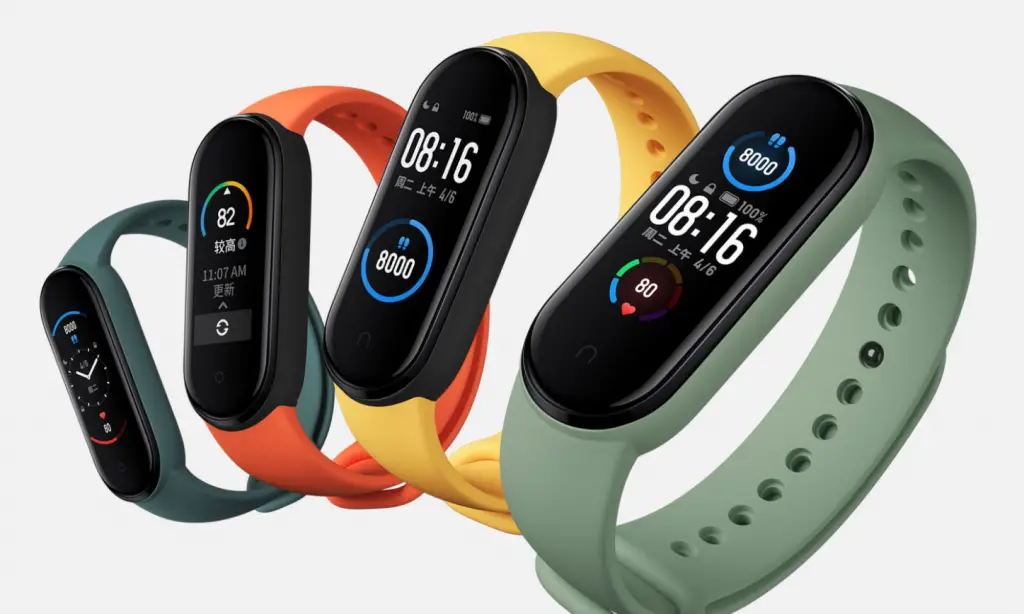 Xiaomi has added a function that allows you to track your menstrual cycles. The more you 'use this function, the better it will understand you'.
The function becomes accessible only if you select 'female' in the Mi Fit profile. The function is useful and can compete with apps such as Clue and Flo.
Xiaomi Mi Band 4 vs Mi Band 5: Sleep Control
Band 5 has improved sleep control algorithms. If Band 4 recorded only light and deep sleep, now added tracking REM-phase. REM (Rapid Eye Movement) – fast sleep. During this phase, the eyes move quickly under the eyelids. Usually during this phase, a person dreams. Ideally, a quick dream takes 10 to 30%. Usually during this phase, the muscles are tense and paralyzed. This is a natural protective mechanism, so that in a dream a person does not wave or shout. I think there is no problem adding this feature to Band 4, but it's not yet done.
Should you switch Mi Band 4 to Mi Band 5?
Yes, if you have really active sport life and would like your band to keep control over that activity. If you already have Mi Band 4 and aren't too much active, then I see no reason to buy a new Band for no reason.