The Robinhood debit card is available for use virtually anywhere where Mastercard cards are allowed. This makes it an extremely convenient way to make cashless payments since you can pay with it in online stores, book a hotel or open a restaurant account, get cash, and more just anywhere.
In case you only chose a virtual debit card, you can use it online and through Apple Pay, Google Pay, and Samsung Pay. As with the other debit cards, you can use your Robinhood card 24 hours a day, 7 days a week. That's as long as you have enough available funds in your brokerage account to pay for your purchases.
How to create a Robinhood account
If you're interested in the Robinhood debit card, you'll first need to create an account to start using it. In addition to the ability to get a card, you will get access to trading and other functions of the Robinhood service. To do this, follow these steps:
First, install the Robinhood app on your device.
Then apply through the app. To do this:

In the top right corner of your screen after you open the app, click on "Account".
Next, click on "Settings".
Go to "Options Trading".
Click on the "Enable" button.

After that, you'll need to answer questions about your experience with such services.
Once you submit your app, it will go to Robinhood Debit Card Administration for review. It will take some time, but in the next few days, you will receive an email either confirming that your app is approved, or asking for additional information. If the information you gave isn't enough, you will be asked for more.
If the email also includes a request for documents about your identity, you will also receive instructions on how to submit them safely. Final approval may take from 5 to 7 days, so you will have to wait a little longer.
How to activate your Robinhood card
After the waiting period is over and the administration approved your app, your debit card will be delivered to you. At this point, you will need to activate your card in order to start using it. You can do it by following these instructions:
Open the Robinhood app on your phone.
Then go to the "Cache" tab.
Under "Debit Card" select "Have you received your card".
Click on the "Yes" button.
You can then enable Spend Alerts and Location Protection if you wish.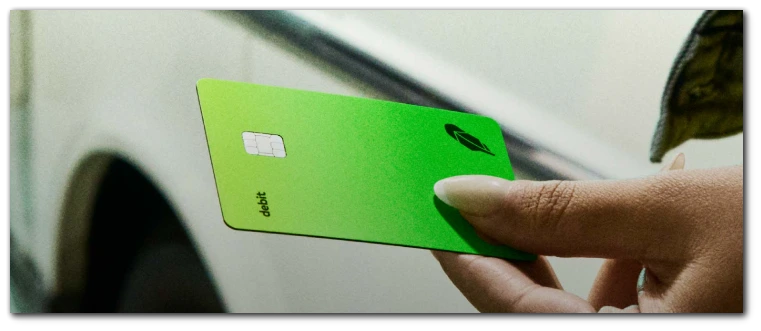 Once you have done all of the above, your card will be activated. Card usage will cost you $5 per month. After that, you can use it as a normal bank card to dispose of your finances. You will be able to pay for goods, withdraw money from Robinhood, and so on.
How do Robinhood transactions work
When you buy something, the service withholds money from your account to cover the cost of your purchase. This action appears as a "Pending Transaction" in the "Recent History" section of the Cashier tab. The transaction will appear as pending until the amount of your purchase is final, and the money has been transferred from your account.
This whole process is provided in case the final amount is different from the original sum at payment. Although in most cases the original amount of the transaction doesn't change, there are cases where merchants make a surcharge on transactions to cover incidental charges or tips.
Such mark-ups may not be included in the original negotiated payment, so if the initial markup exceeds the amount you can spend, we will reject the transaction. If you have paid such charges in advance, the final calculation may be less. In this case, there should be no problem with the payment.
Read also:
How can you deactivate your Rodinhood card?
To deactivate your card you will have to deactivate your Robinhood account. You will not be able to deactivate your card without doing so. If you have decided that you definitely need to deactivate your Robinhood account, then you need to:
In the Robinhood app, click on the account person icon.
Select Settings and then Account Information.
In the list, find Deactivate Account.
Follow the instructions to withdraw your money from your Robinhood account.
Once your balance is zero you can confirm the closure of your account.
Please note that you will still have access to information such as trade confirmations, historical account statements, tax documents, and more. Besides, you will be able to reactivate your account. I recommend deactivating your account only in emergencies, for example, if your Robinhood Card was stolen.