Technology is constantly evolving and, not surprisingly, the consumer electronics market is changing along with it. Everyone uses TVs, but do you know how the TV market has changed over the years?
For example, when it comes to Samsung TVs, there have been an incredible number of changes in their lineups over the last 15 years.
Today, Samsung is making some of the highest quality devices on the market. They have a lot of different lines of devices that offer different features. However what have been the major changes over the years?
What are the major changes in Samsung TV from 2006-2021
That's quite a span of time in which our world has changed significantly. People have started to move more and more from analog devices to digital ones and now, for example, it's hard to find anyone who uses cassettes or CDs anymore.
The services provided by your Samsung TV have also changed according to the demands of consumers at that time. The most important changes were as follows:
The Bordeaux LCD TV 2006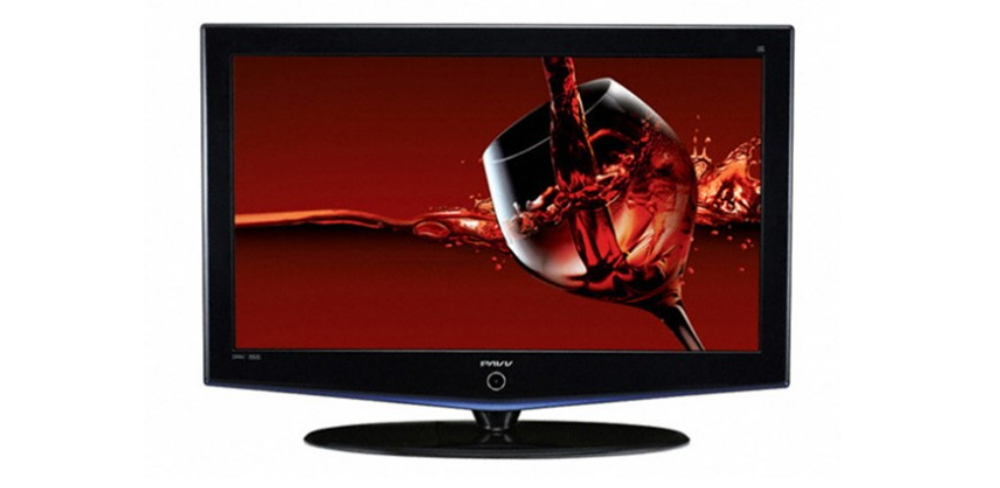 The design of this TV had a frame that resembled a wine glass with blue or burgundy accents. The engineers did a good job on the distinctive design. This allowed Samsung to sell over one million of these units.
The crystal Rose LCD TV 2008
In this case, the features of this TV are also in its design, as it is the world's first TV with dual injection technology. It's an environmentally friendly technology that can inject color into the bezel of the TV, instead of just spraying it with paint. This solution has created a very elegant combination of different colors.
LED TV 2009
This time we will talk about technology instead of design. It was the world's first edge-lit LED TV. It offered viewers an ultra-high contrast ratio and vibrant colors. All this was thanks to an innovative edge-lighting. It was also the thinnest TV in the world at the time. It was 1/3 thinner than other TVs at the time.
Full HD 3D LED TV 2010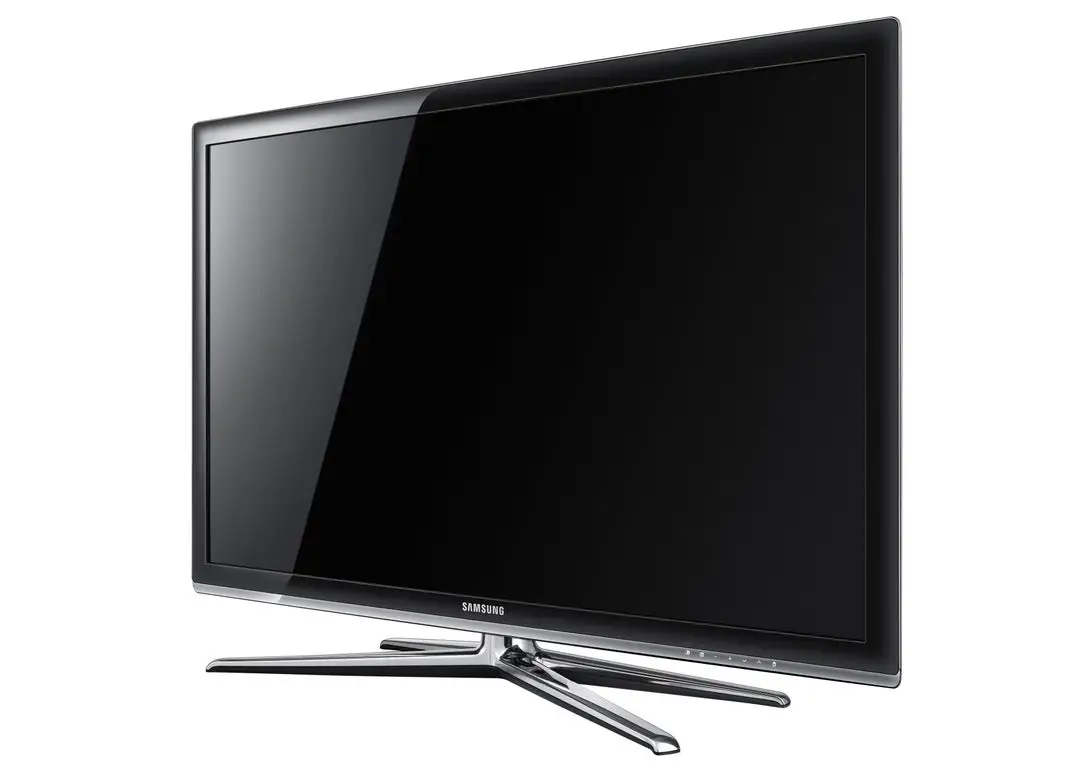 This TV was a small revolution, as it was the world's first 3D LED TV. Previously, people had to go to movie theaters to experience 3D technology. With this TV, it became possible without leaving your own living room. Although, this option turned out to be interesting to a small number of customers and failed globally.
Even now, there is still a demand for 3D TVs.
Smart TV 2011
In 2011 Samsung presented Smart Lifestyle TV. The emergence of Smart TVs on the market has changed consumer behavior. Because your TV could now be used to access a much wider range of services than just watching broadcasts or CDs on your DVD.
The TV has become the ultimate smart device. It has its own operating system, where you can put different apps for watching content on the network or just go to the website in your browser and see everything you need there.
Users no longer need a laptop or a computer with a connection to the TV to surf the Internet and look for the right movie. They began to do this directly from the remote control of their TV.
Curved UHD TV 2014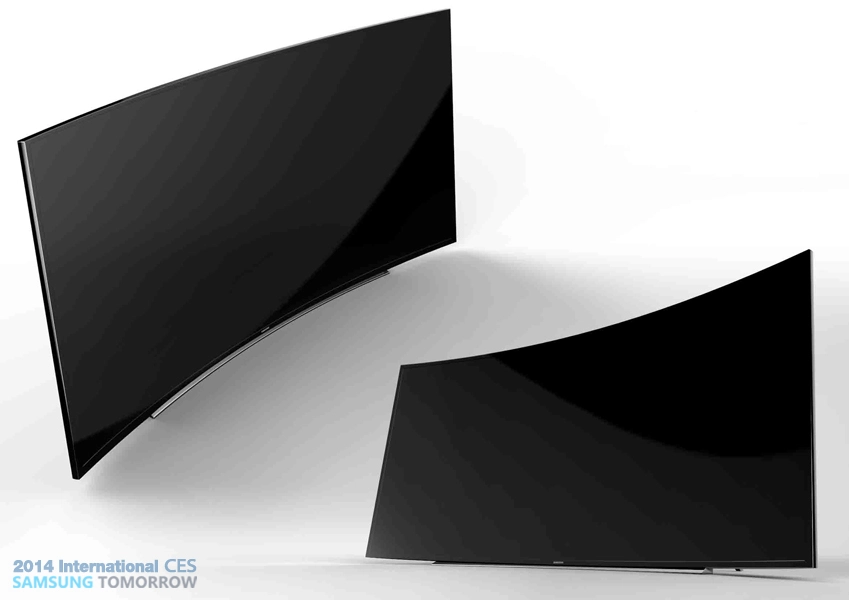 Another new product introduced by Samsung in 2014 is the Curved UHD TV. It became the first Curved TV in the world. The degree of curvature of this device was 4200R. This made it possible to create the most immersive viewing experience possible. This effect was also helped by the nearly frameless screen.
The Serif 2015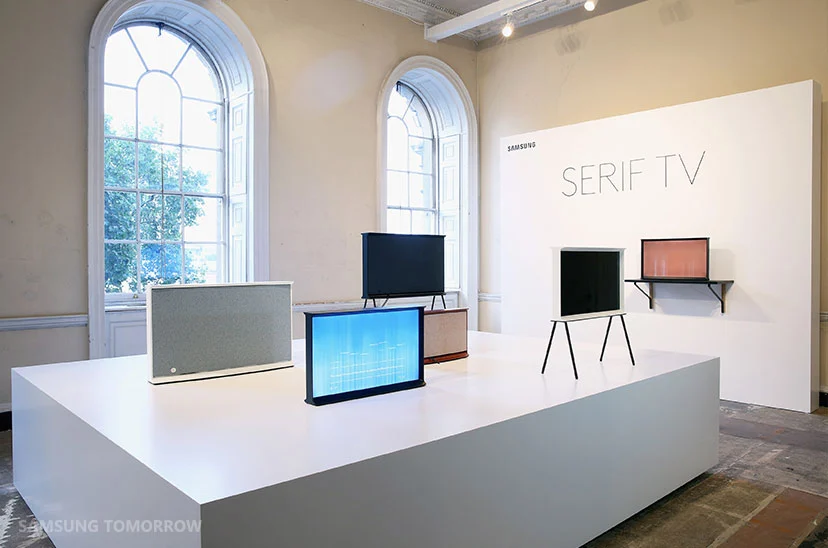 This was the first TV in the Lifestyle TV series. It was designed by internationally renowned designers Ronan & Erwan Bouroullec. When viewed from the side it looked like a capital I. Its design was in truth elegant and aesthetically pleasing, allowing users to reflect their lifestyle in choosing this TV.
SUHD TV 2016
This TV was the first in the world to use Cadmium-Free Quantum Dot TV Technology. It set a new standard for picture quality. This TV supported 2.5 times more brightness and 611 times more color fidelity.
QLED TV 2017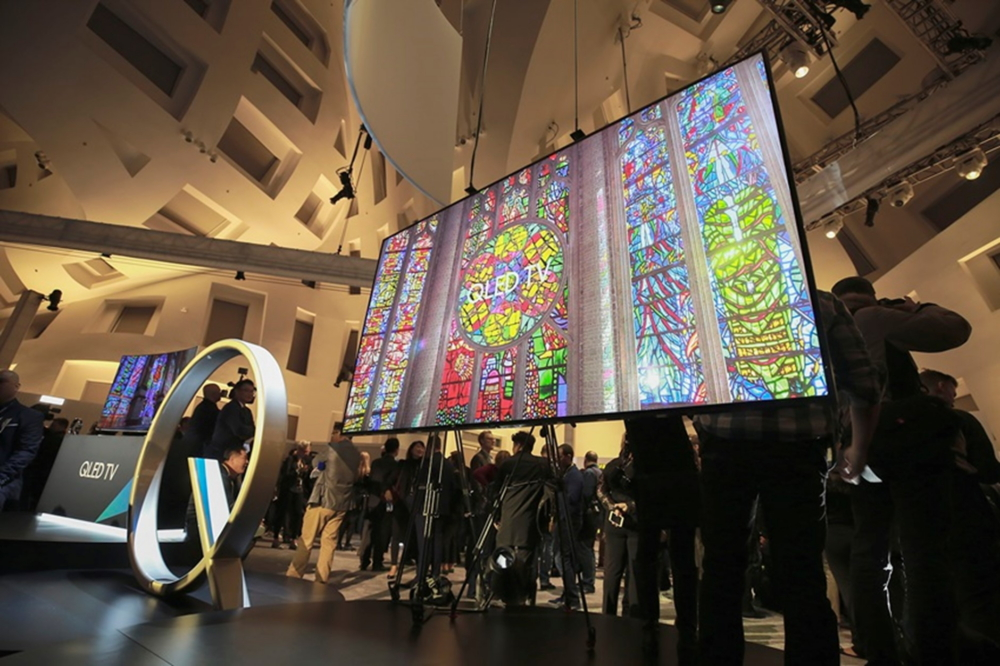 In 2017 Samsung start production of QLED TVs. It was possible to achieve 100% color volume, which allowed for brighter and deeper colors. This established a new quality standard for visual images on the screen. Optimized for HDR (High Dynamic Range), this new generation display ushered in the era of Ultra High Definition.
The Frame 2017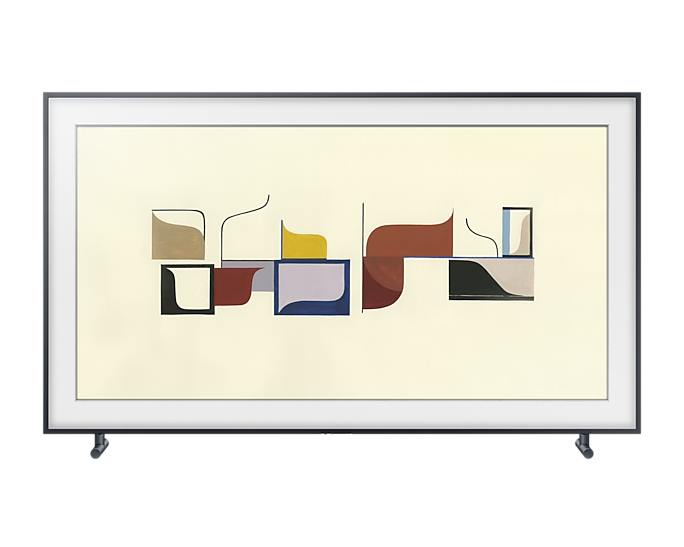 Another TV from the LifeStyle TV service. It was a design masterpiece. This TV fits perfectly into any interior. It also had the so-called 'Aft Mode' with which The Frame, truly erased the line between art and technology.
QLED 8K 2018
8K scaling technology appeared for the first time. Combined with quantum dot technology, this TV took ultra-high definition to a whole new level. Rich color reproduction, detailed picture quality, and HDRIO+ technology provided an optimal viewing experience.
QLED 8K also included 8K A1 Upscaling technology, which could further enhance the picture and sound quality to a level where they would be compatible with 8K, regardless of the original quality or content format.
The Wall 2018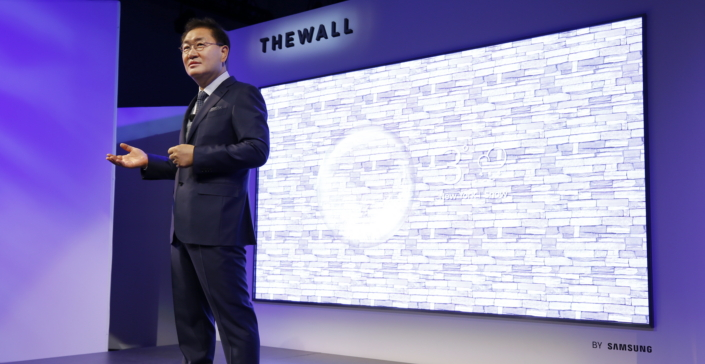 This TV was the world's first MicroLED model display that could grow to hundreds of inches in size and still offer excellent brightness and contrast. As well as a wide range of blacks.
Sero 2019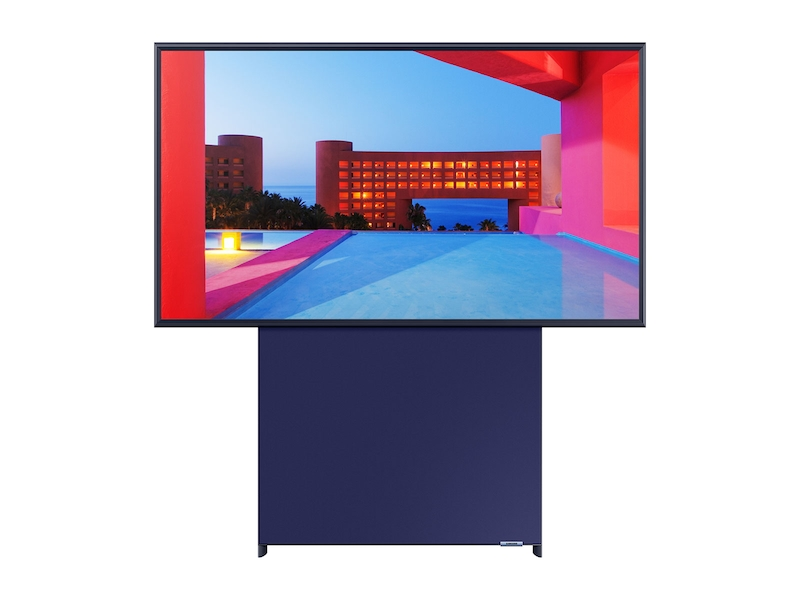 This TV was also one of the devices in the Lifetime TV lineup.
It was perfect for various office tasks because it has a pivoting display function, which means that the display automatically rotates from horizontal to vertical orientation and back.
It also had an interesting feature where users could touch any place on the Sero screen with their smartphone and this included a seamless mirror image.
Micro LEd and QLED 8K TV 2020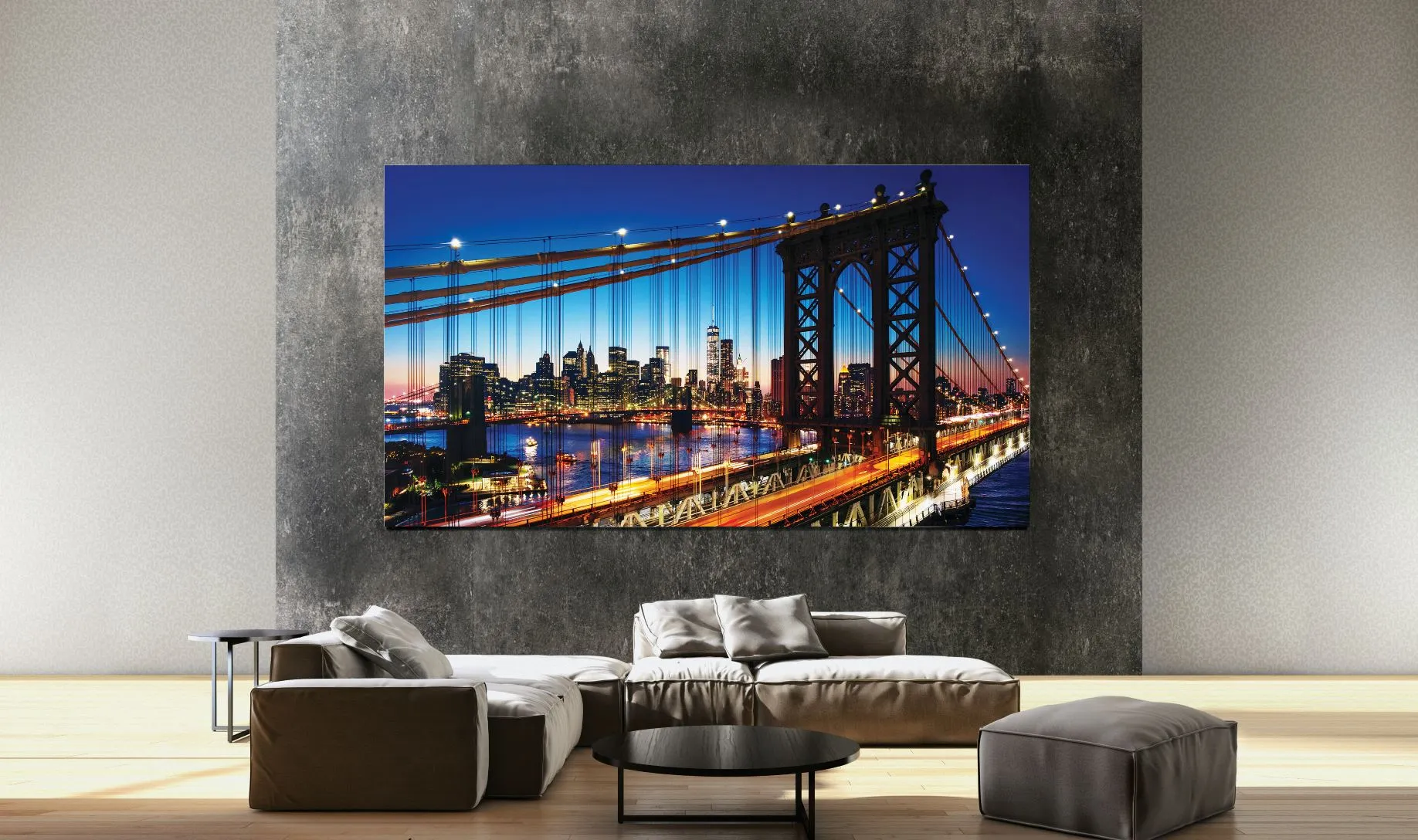 Thanks to its innovative and creative TVs Samsung has managed to maintain its position as №1 on the TV market for 14 years. Their QLED 8K TV comes with a powerful 8K processor, voice assistant, Ambient Mode, and a host of other features.
Samsung's MicroLED technology delivers excellent color saturation and brightness through self-emitting LED display technology. The TV also uses the new Micro AI processor, which delivers stunning 4K HDR content.
How to find out the year of manufacture of your TV
You can do this by looking at this information for example on the box or by verifying in the receipt given to you. The same information about the model and year of manufacture should be in your TV in the settings.
If you don't have access to all of this, a good solution is to find a model number sticker on the back of your TV. This number may seem insignificant at first glance, but it can tell you all the information you need to know about your TV. Including the year of manufacture and the generation number of your TV.
How to decode a Samsung TV model number
When you find the model number, you may find it very difficult to decode. It's a 10 digit code with numbers and letters. In fact, there is nothing difficult to decipher this number and find out the year of manufacture of your TV.
There is a lot of information encoded in this number such as the type of device, the region for which your TV is manufactured, the screen size in inches, the year of manufacture, the resolution of the screen matrix, the series of your TV, the type of tuner built-in, and the country where your TV is distributed.
As you can see, you need to know a lot of information to decode your TV model number.
We're most interested in the year of manufacture. This is indicated by the number that comes right after the screen size in inches. :
A – 2008
B – 2009
C – 2010
D – 2011
E – 2012
F – 2013
H – 2014
J – 2015
K – 2016
M – 2017
N – 2018
R – 2019
T – 2020
A – 2021
B – 2022
The rest of the number is decoded as follows :
The model number always begins with a letter that denotes the type of device such as U for a TV or Q for a QLED TV.
Then there will be a letter which denotes the region in which the TV is produced: E for Europe, N for North and South America, A for Australia and Africa.
Next is the screen size in inches
After this the year of production (if a QLED TV the year is preceded by the series number)
Then comes the letter which denotes the resolution of the screen matrix
TV series and model number in the series
At the end there is a letter which denotes the type of digital tuner
For new TVs there is a country of destination at the end of the model number
With this short instruction, you can understand exactly what the model number is for. As you can see it has a lot of information and if you know how to read it you can easily understand what year your TV is.