After a hiatus of many years, in October 2017, Facebook brought back the ability to create polls/votes for business pages on Facebook, as well as in the iOS and Android apps for personal profiles. For Instagram fans, a similar feature is available in stories. The polls feature is very useful, and solves several problems at once: getting an answer to the question posed in the poll, and communicating with subscribers, which allows you to increase the level of engagement on the business page.
The responses from the audience are counted automatically. Polls, by the way, can be promoted in the news feed through advertising on Facebook (through the advertising cabinet). The polls feature appeared on Facebook following the stickers with votes in Instagram stories. Using the Facebook app, you can easily create polls in several ways.
How to properly create a poll
Information received from the customer is a powerful tool to promote a business/online store. Competently compiled customer polls provide important data for researching the target audience, identifying problems in interaction with customers, and much more. And the right conclusions drawn from all of this allow for an increase in conversion.
The first question you need to answer first is what is the purpose of the customer survey? If you say it's for data collection and research, that's a simple but too hasty answer. You need to formulate questions that will prompt exactly your target audience for detailed and easily interpretable answers. And then it's imperative that you know exactly who you're addressing.
The poll should relate specifically to your industry, your company, and your customers, not some abstract thing. The customer needs to understand that your main goal is to ultimately improve the performance of your business/online store, not to collect some data for some incomprehensible reason.
Read Also:
Is it possible to create a Facebook poll via mobile devices
Before you start creating Facebook polls, it's worth mentioning that they can only be created in a classic form through the Facebook Business page and only through the mobile app. Of course, it's not the only option, and you can create polls via Story or Group, but now we'll look at the Business page option via iPhone:
Sign in to your Facebook business page.
In the "Write a Post…" box, tap on the ellipsis icon to expand the different post types.
Tap "Poll" then enter your questions and answers. Add images or GIFs if you wish.
Decide how long you want your Poll to run.
Promote the poll by tapping "Promote."
When you're happy with your poll, tap "Post" to launch it. It will appear on your page as a status update.
Same thing only through Android:
Open the Facebook app and sign in to your business page.
In the "Write a Post…" box, tap the ellipsis icon.
Choose "Poll" then type your questions and answers. You can also add images or GIFs if you want.
Say how long you want it to run for.
To promote the poll, hit "Promote."
Once you're happy with it, tap "Post" to launch it. It will show up on your page as a status update.
If you're running a business on Facebook, you should do it through the app on mobile devices, because unfortunately creating polls on Business pages isn't available on the desktop version of Facebook. Although there's an option to create a poll on your PC or laptop on Facebook.
What about creating Facebook poll via Groups
In fact, the easiest way to create a poll isn't only through Facebook Stories but also using the Facebook Group. This way, you can create them both on mobile devices and on PCs. It's very convenient because you don't need to create a separate page and confuse your followers. Here is how to do it on iPhone:
Open Facebook.
Tap the hamburger icon on the bottom right.
Tap "Groups" then "Your groups."
Tap on the group for your poll.
Tap "Write something…" then choose "Poll."
Enter a question, then tap "Add a poll option…." for your participants to choose.
When you're with the result, tap "Post."
On Android, the principle is the same, but depending on the model may slightly change the name of the buttons in the interface:
Launch the Facebook app.
At the top right, tap the hamburger icon.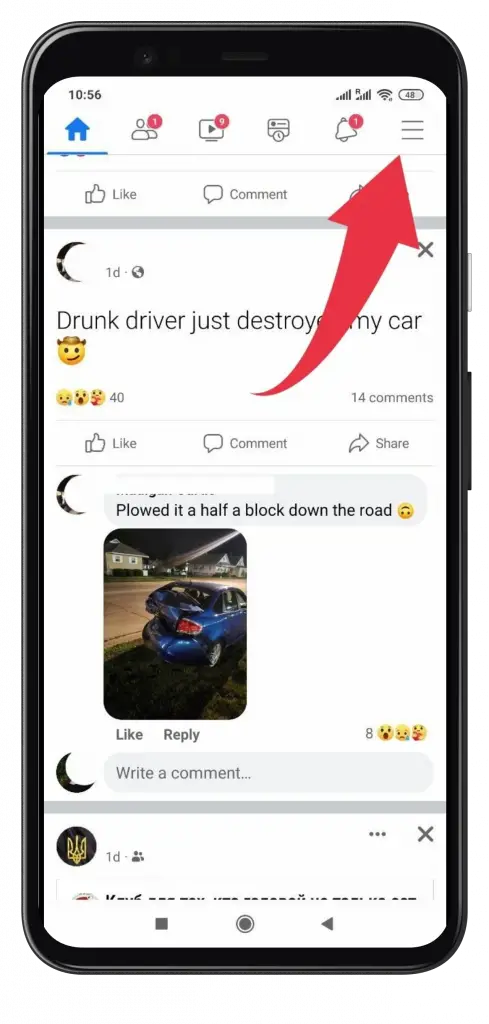 Tap "Groups" then "Your groups."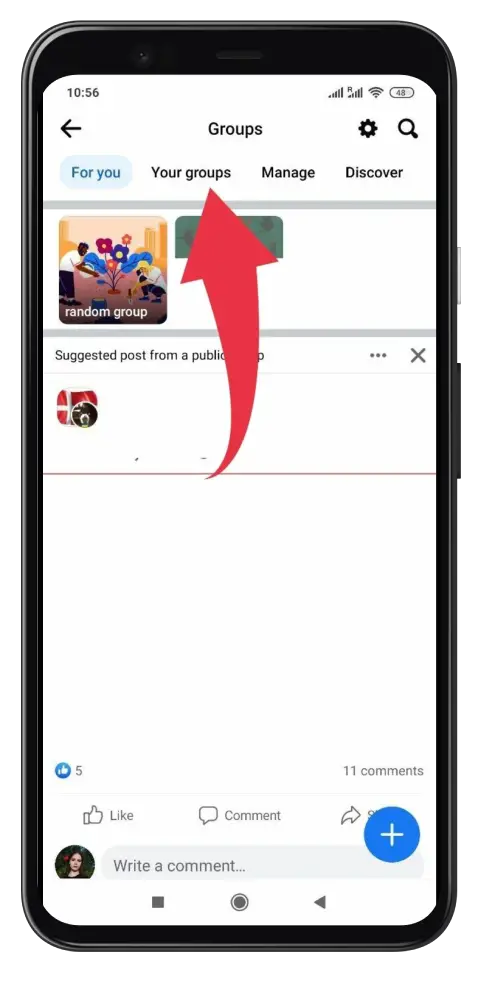 Select the group for your poll.
Tap on "Write something…" then select "Poll."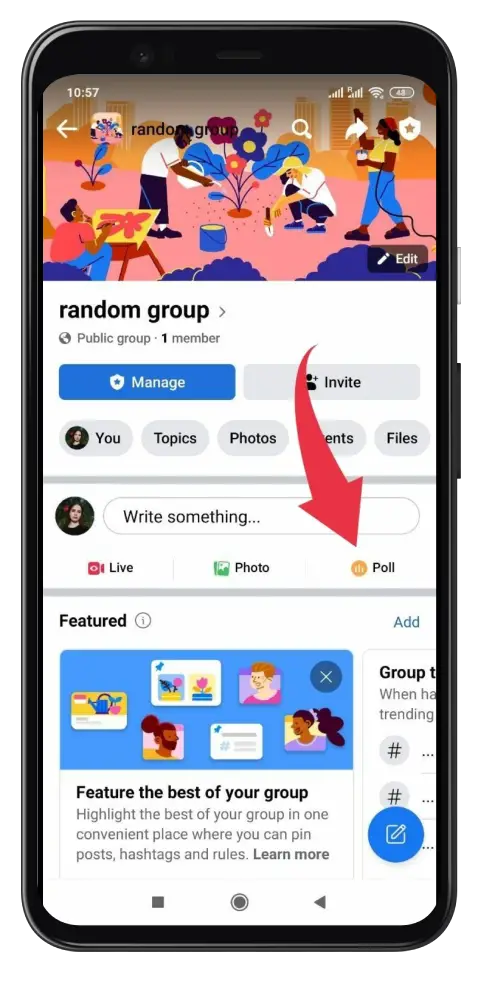 Type questions.
Once you're to post, hit "Post."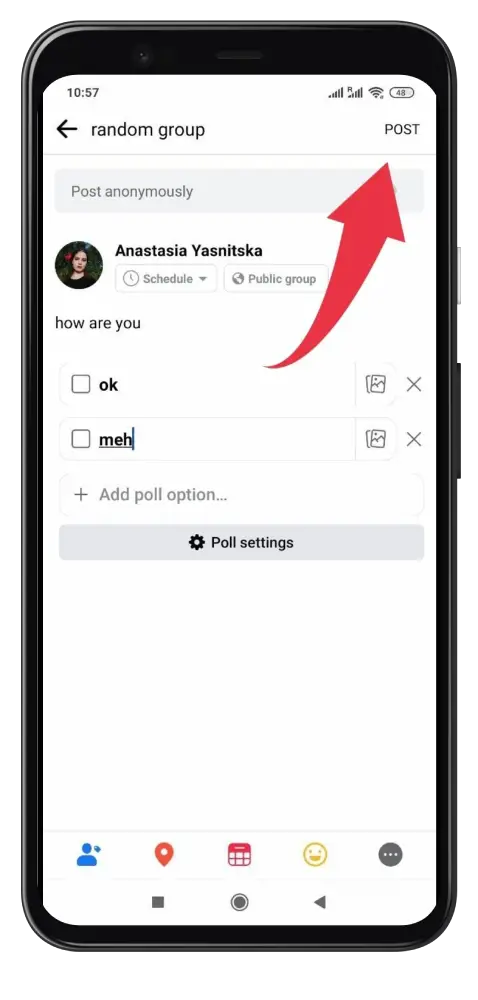 This is how you can save yourself time and nerves by creating a separate Facebook group and having one separate place for a specific audience.
How to make Facebook polls in Goups via PC
As we said, you can create Facebook polls on a PC or laptop, but you have to do it from the Group, not the Business page. The method is almost the same, that's how it's done:
Sign in to Facebook on your desktop.
Go to your "News Feed," then from the left menu select "Groups."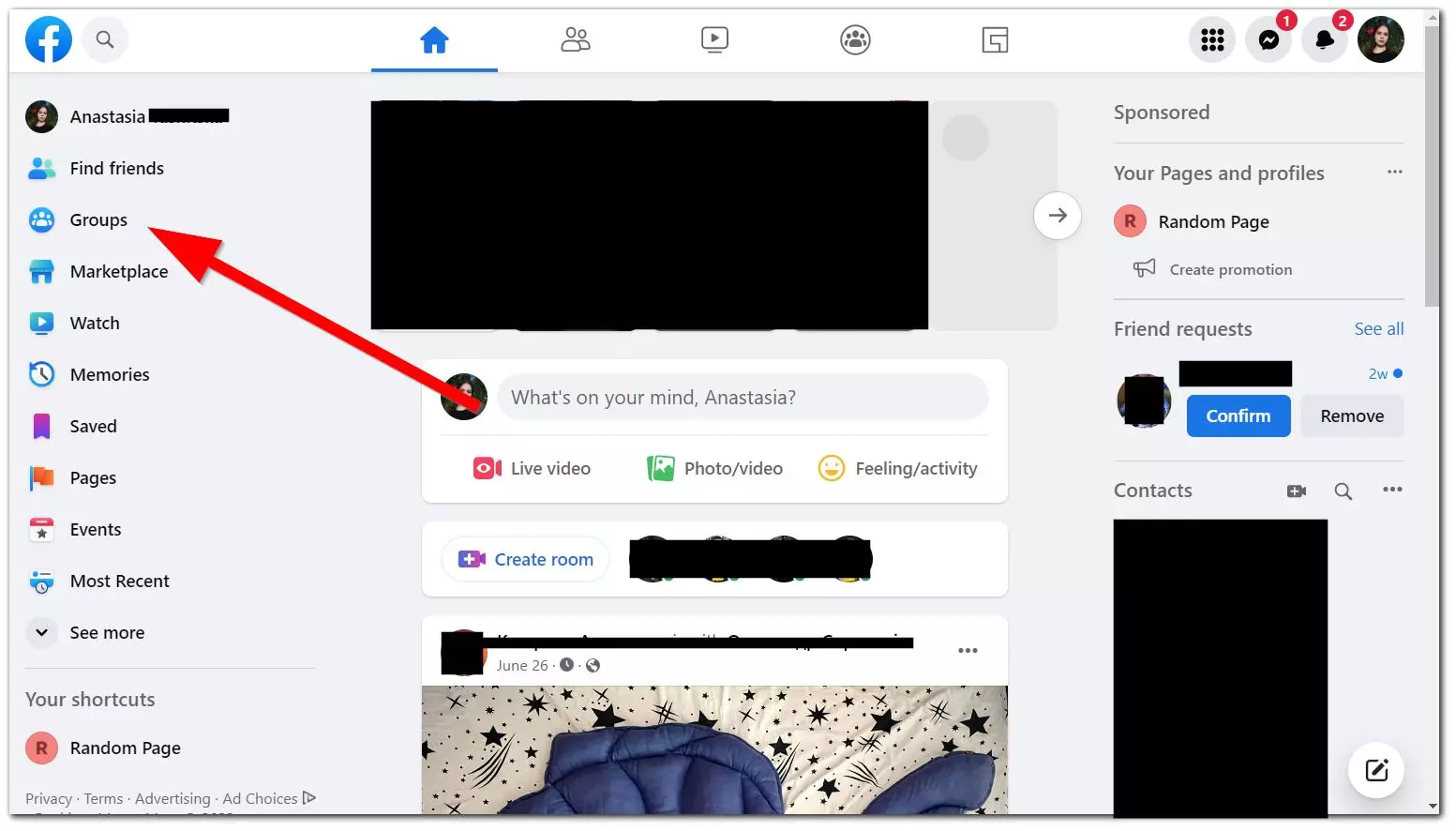 Click on your group.
To create your post, click the "What 's on your mind (Name)?" section.
From the pop-up, go to the "Add to your post" section.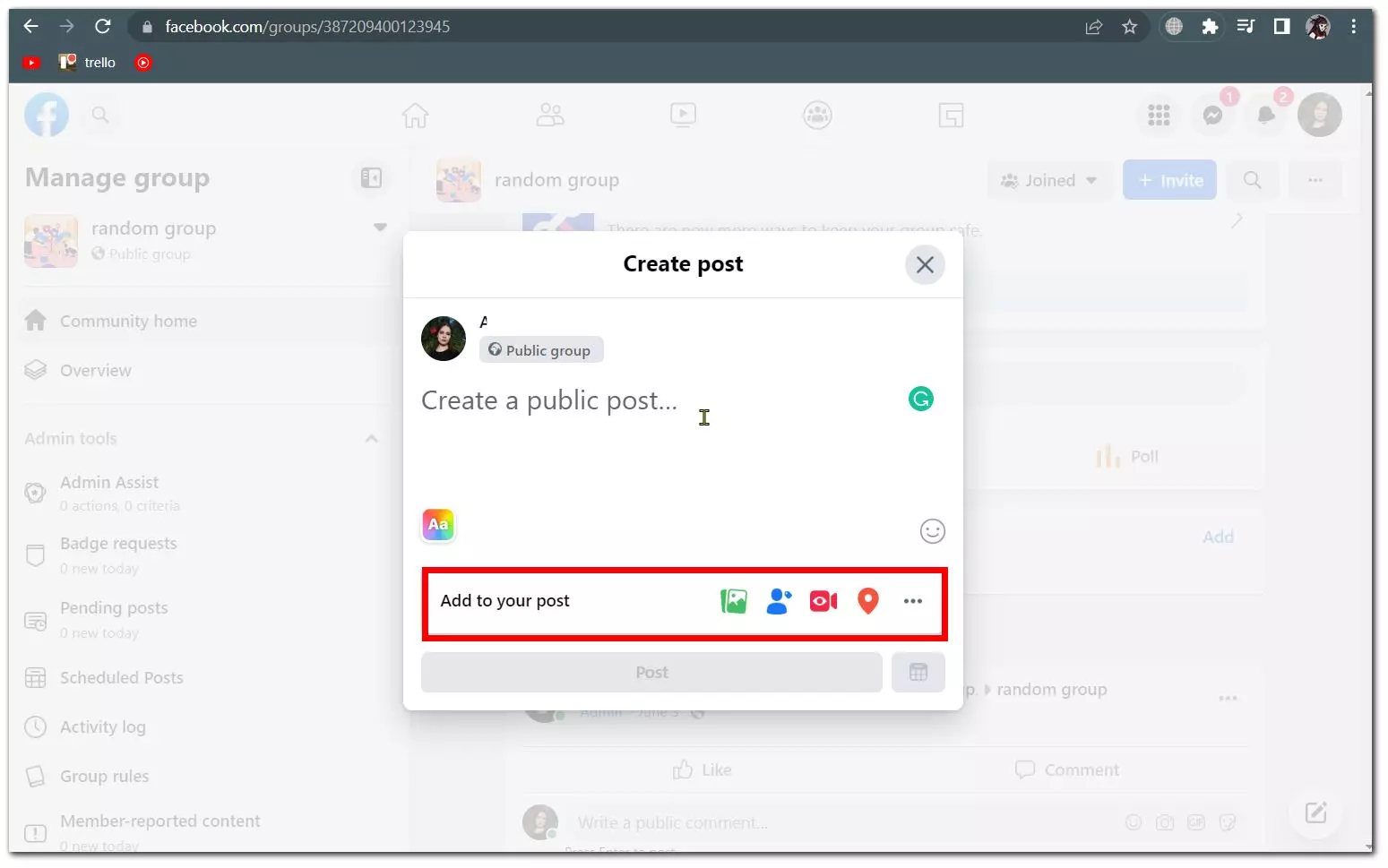 Click the three-dotted icon for more options.
In the bottom right, select "Poll."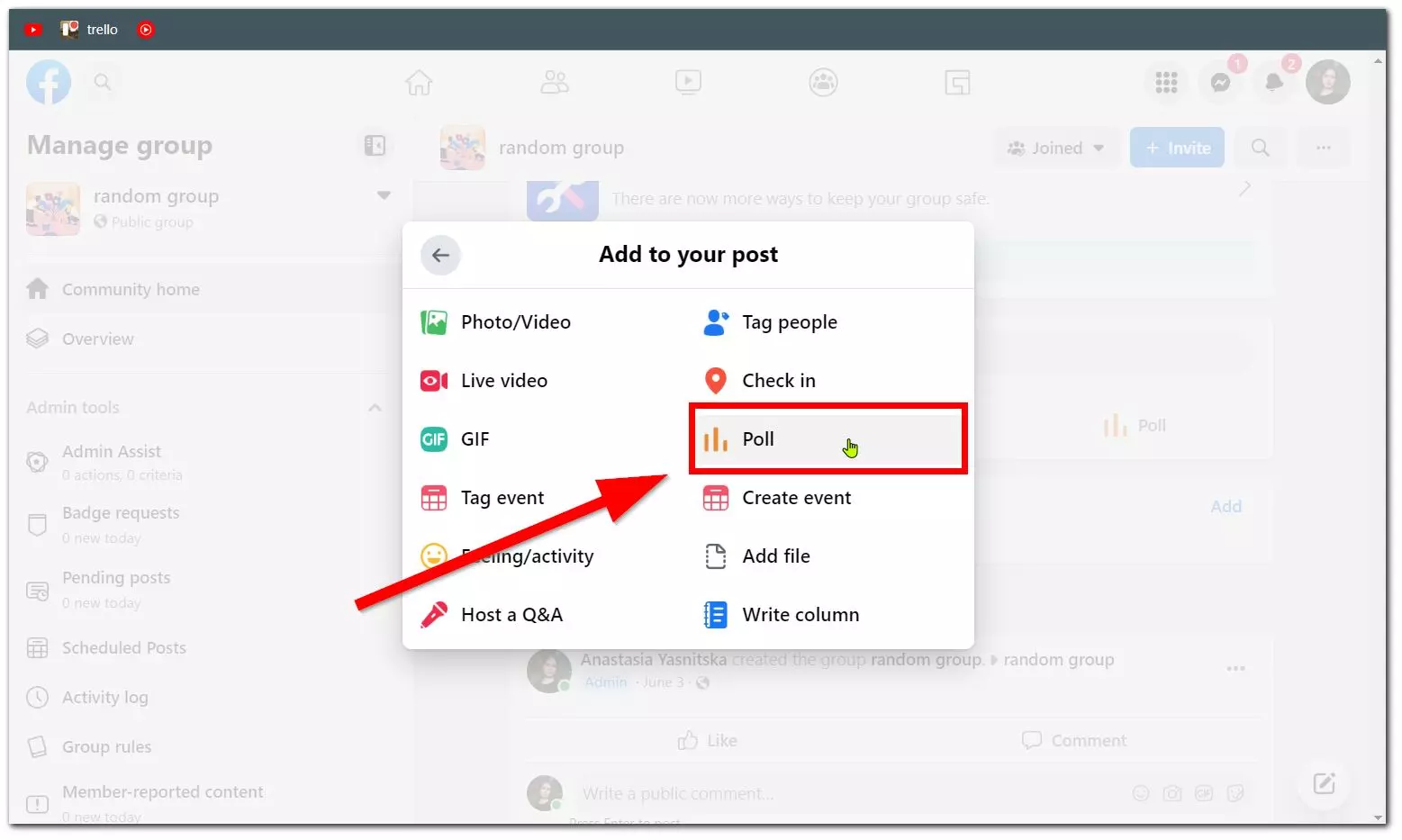 Now enter your questions and options.
Once complete, select "Poll Options."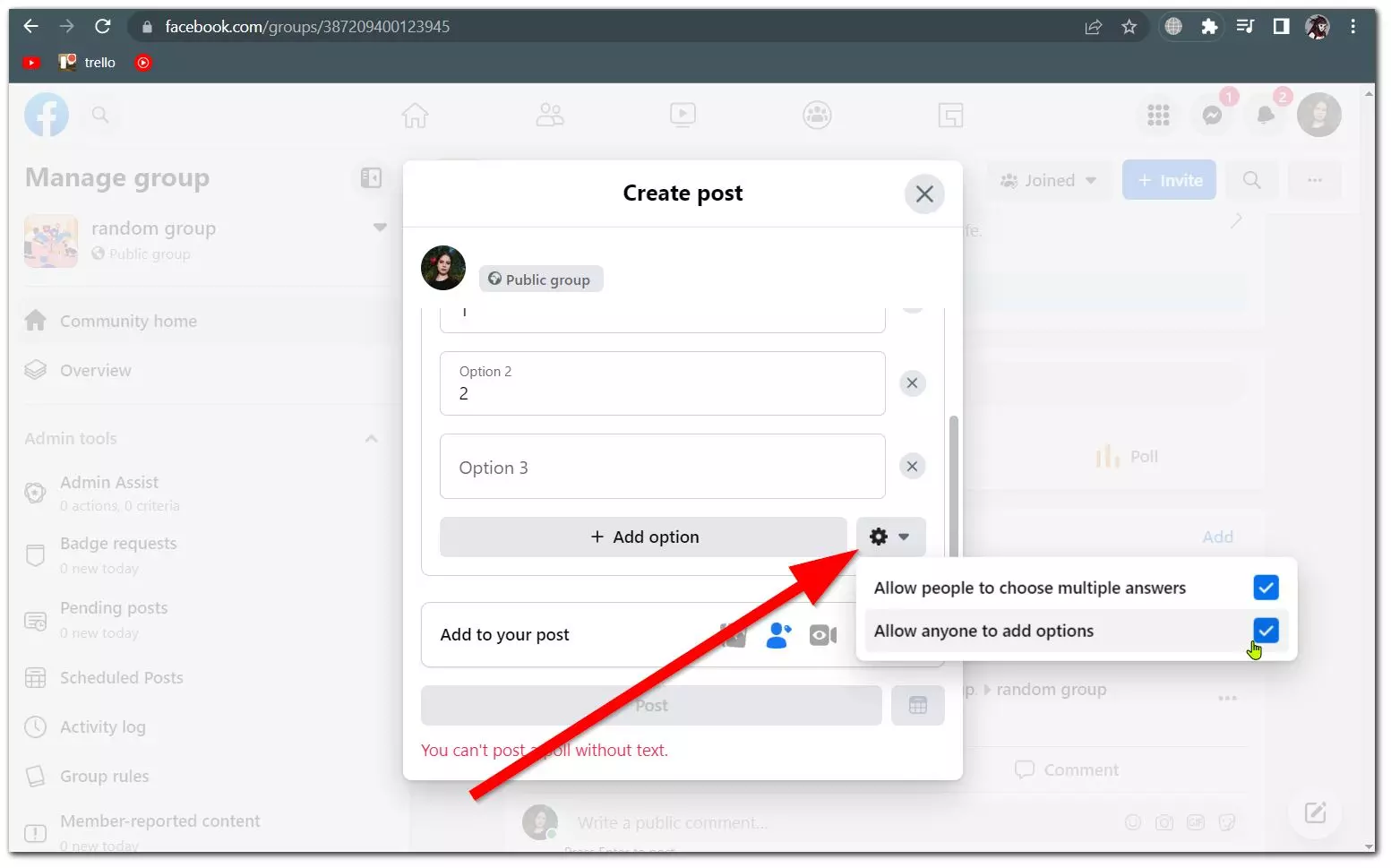 Here you can decide if participants can add options and vote for more than one option.
When you're done click "Post."
As you can see, everything is very simple and quick. Yes, Facebook has actually weirdly assigned the ability to create polls and it's a little inconvenient that you have to adjust to such conditions.
Read Also:
The main mistakes in creating polls
Lack of a clear (primarily for you) goal. You shouldn't conduct a survey just because "that's what your competitors do", or "it'll come in handy later". Every poll must have a clear goal and understanding of what data you want to collect, and how to analyze, summarize and use it later. Otherwise, there's a risk that customers will ignore you.
Focusing on a fuzzy audience. Address only a specific audience, otherwise, the poll won't be of any use. Researching opinions "wholesale" won't work. Choose who your respondents are: potential, new, regular, "runaway" customers?
Wrong analysis of the collected data. Develop a single, standardized procedure for analyzing the responses. You can develop it yourself, based on your needs. And remember: every answer is subjective, you should not give up when you receive harsh criticism in your address. Just think about what you can do to eliminate the negativity as much as possible.