If something happens and you need to call emergency services, and you don't have your iPhone, you can use the iPad. However, before you do this, you should consider that this call won't be the same as using an iPhone. Still, it can be done.
I hope you are interested in this post and have set up these functions now so that you can call 911 immediately if you need them. All of these methods will be based on the use of internet calls.
How to make calls from your iPad?
Using the iPad, you can't make ordinary calls like the iPhone. iPad doesn't support calls over cellular communication. That is, you can make calls but only using the Internet.
Obviously, in this case, you need to use online services or apps. The best for this purpose is Skype or FaceTime. That way, you can make Internet calls. You need to make sure you have an Internet connection.
At the same time, if you will use Skype, you must top up your Skype Wallet in advance to pay for calls from it.
How to make Wi-Fi calls from an iPad using iPhone?
You must configure the device for this in advance to make Wi-Fi calls from an iPad using an iPhone. At the same time, you will need to contact the mobile network operator in advance to clarify whether it's possible to make Wi-Fi calls. Since not all operators support this function. To allow the iPhone to make calls from the iPad, you need to follow these steps:
The first step is to open the Settings app on your iPhone.
After that, you need to select the Phone section.
The next step you need to select the section Wi-Fi calling.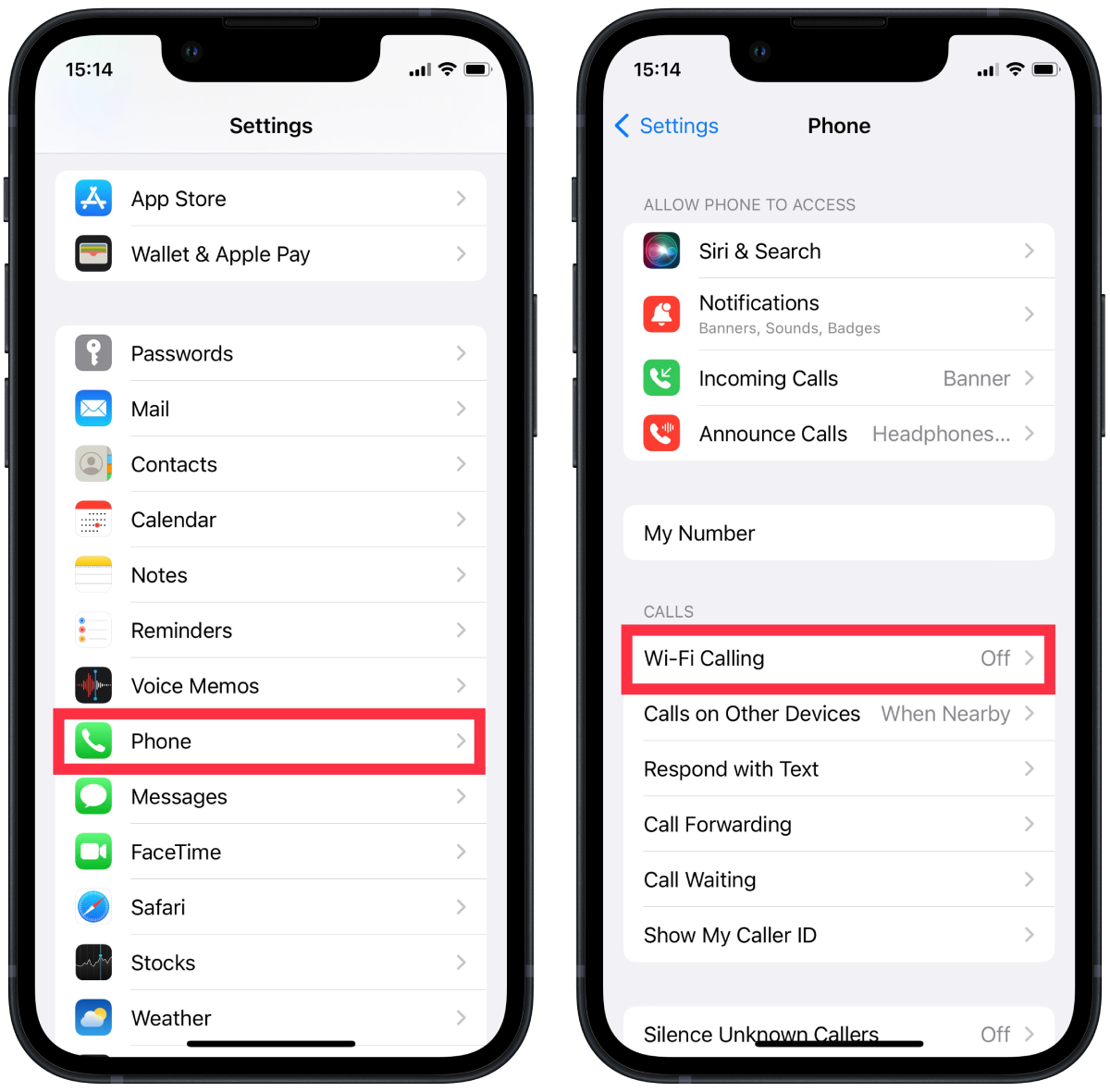 Then you need to drag and drop the slider on the Wi-Fi Calling on This iPhone section so that it appears green.
Next, you will see a pop-up window where you need to confirm your actions and select Enable.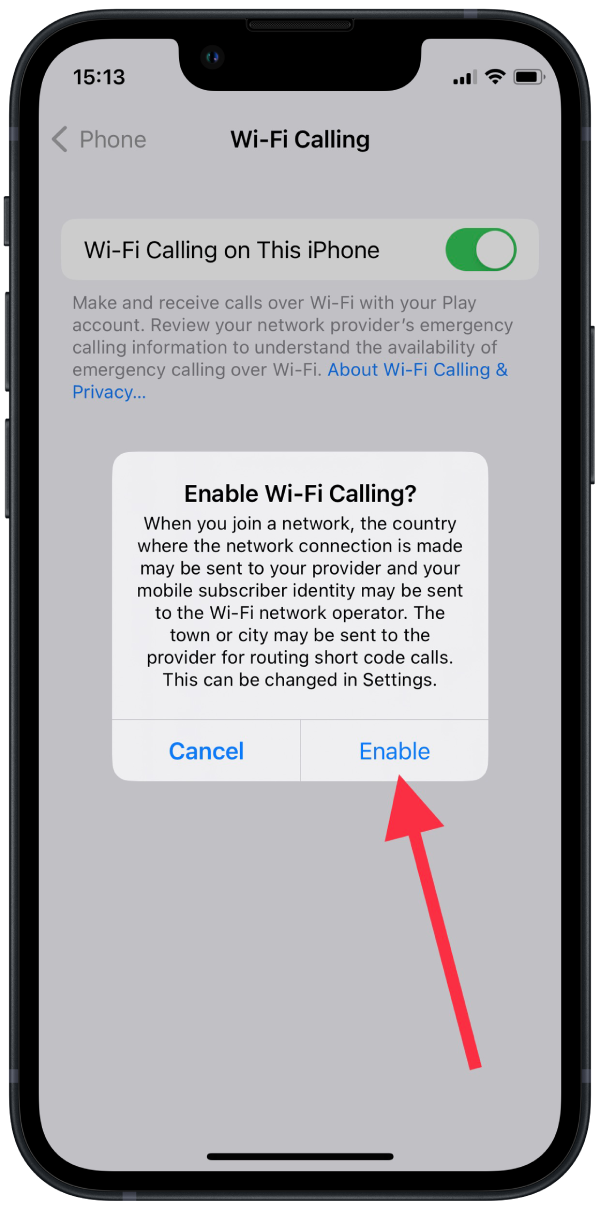 Then choose the SIM card that you will use for this.
These steps are necessary if you're on the same Wi-Fi network as your iPhone. Then once you've activated this feature, you can go into the FaceTime app on your iPad, enter your number, and call wherever you want. Calls to emergency services will also work.
How to call 911 using Skype?
There is another effective way to make calls from the iPad using Skype. Skype allows you to communicate with your contacts inside this messenger, but simultaneously you can call actual phone numbers. This includes calling emergency services. To do this, your Skype Wallet must be recharged. Calls will be charged at the rates for your area. To reach 911 using Skype, you need to follow these steps:
The first step is to open the Skype app on your iPad and click on Calls in the lower left corner.
Then you need to select Phone handset in the upper left corner.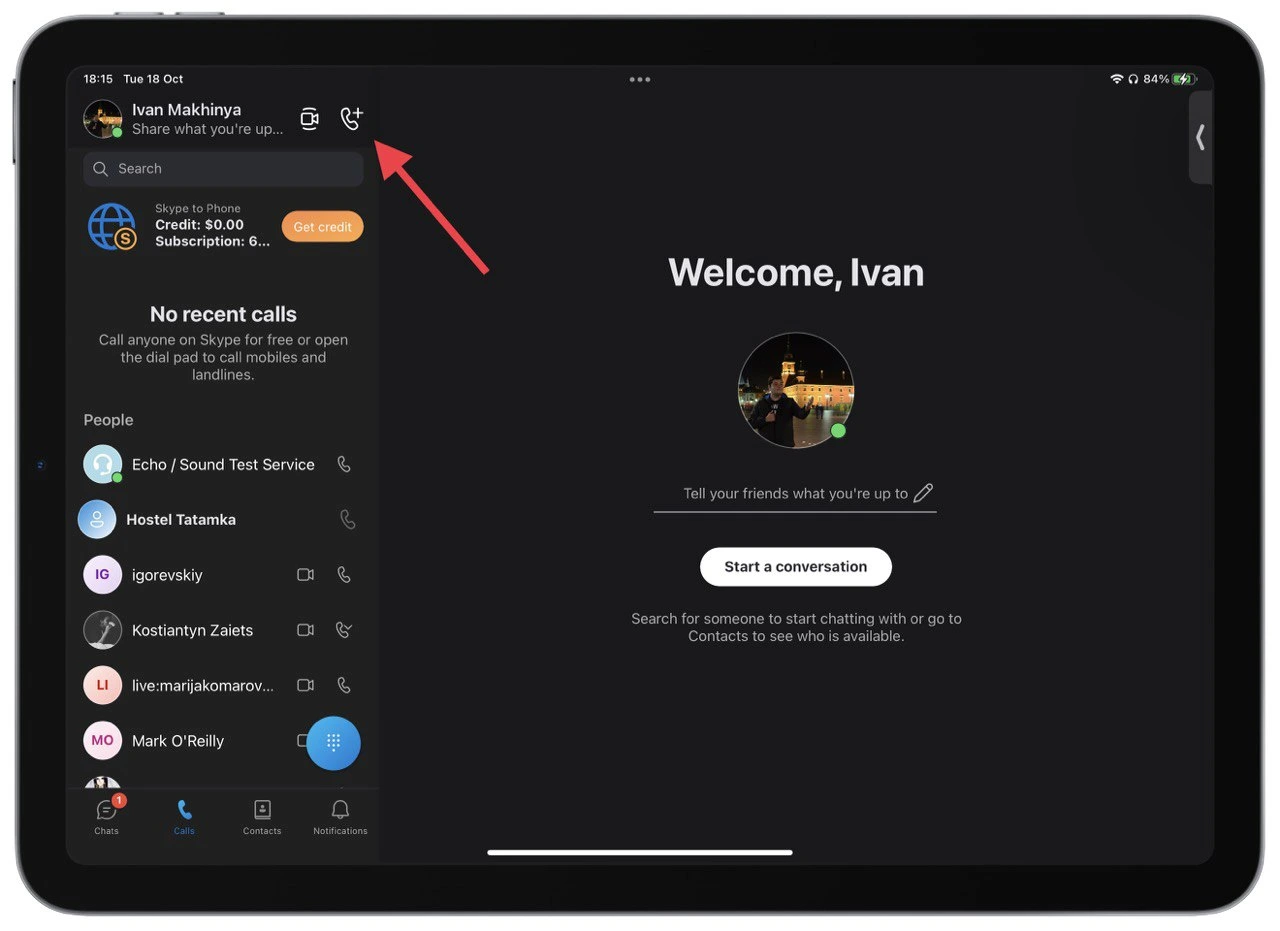 Next, in the new window, you need to click Dial pad.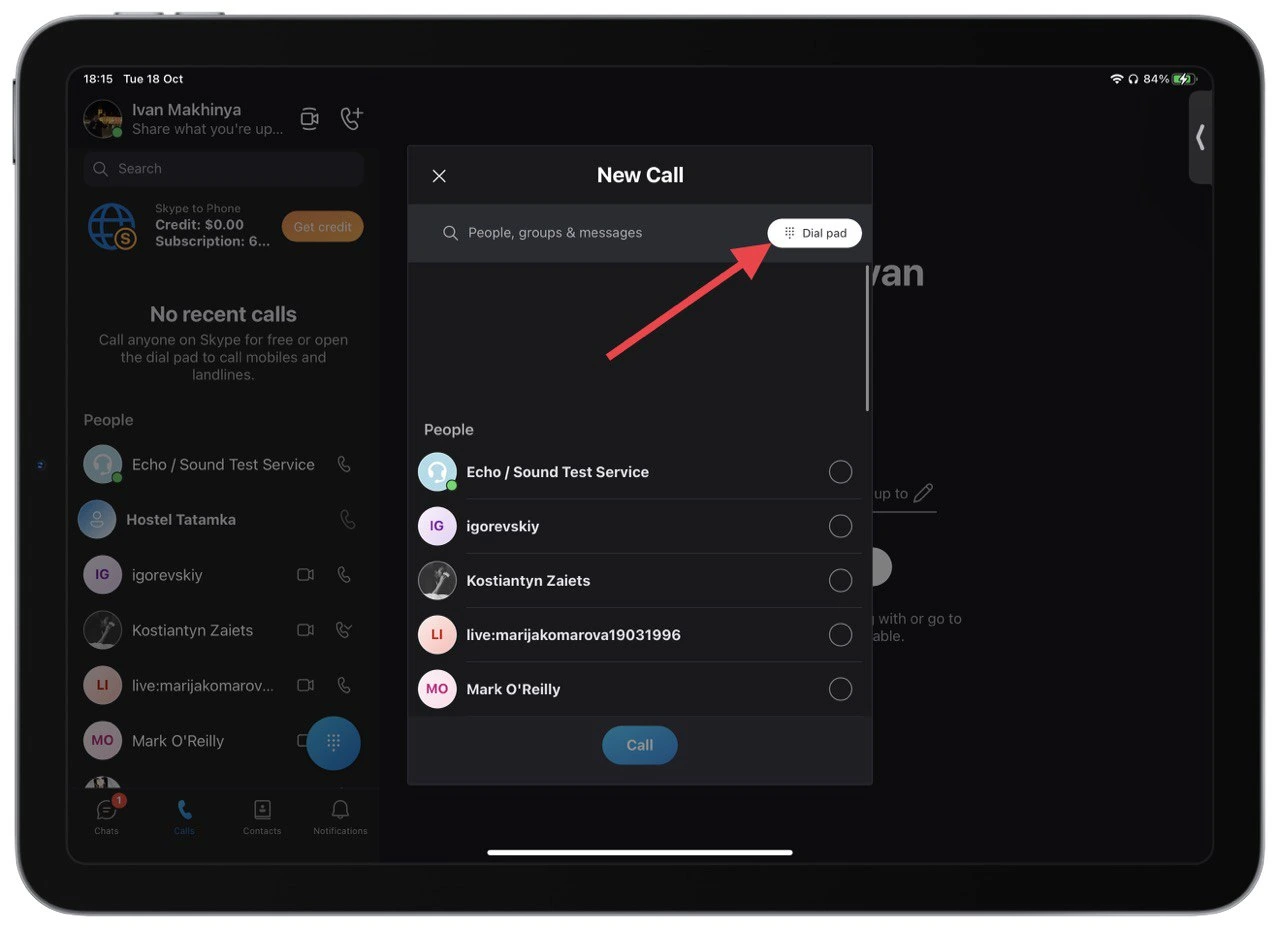 Then you must select the region you want to call and dial the number.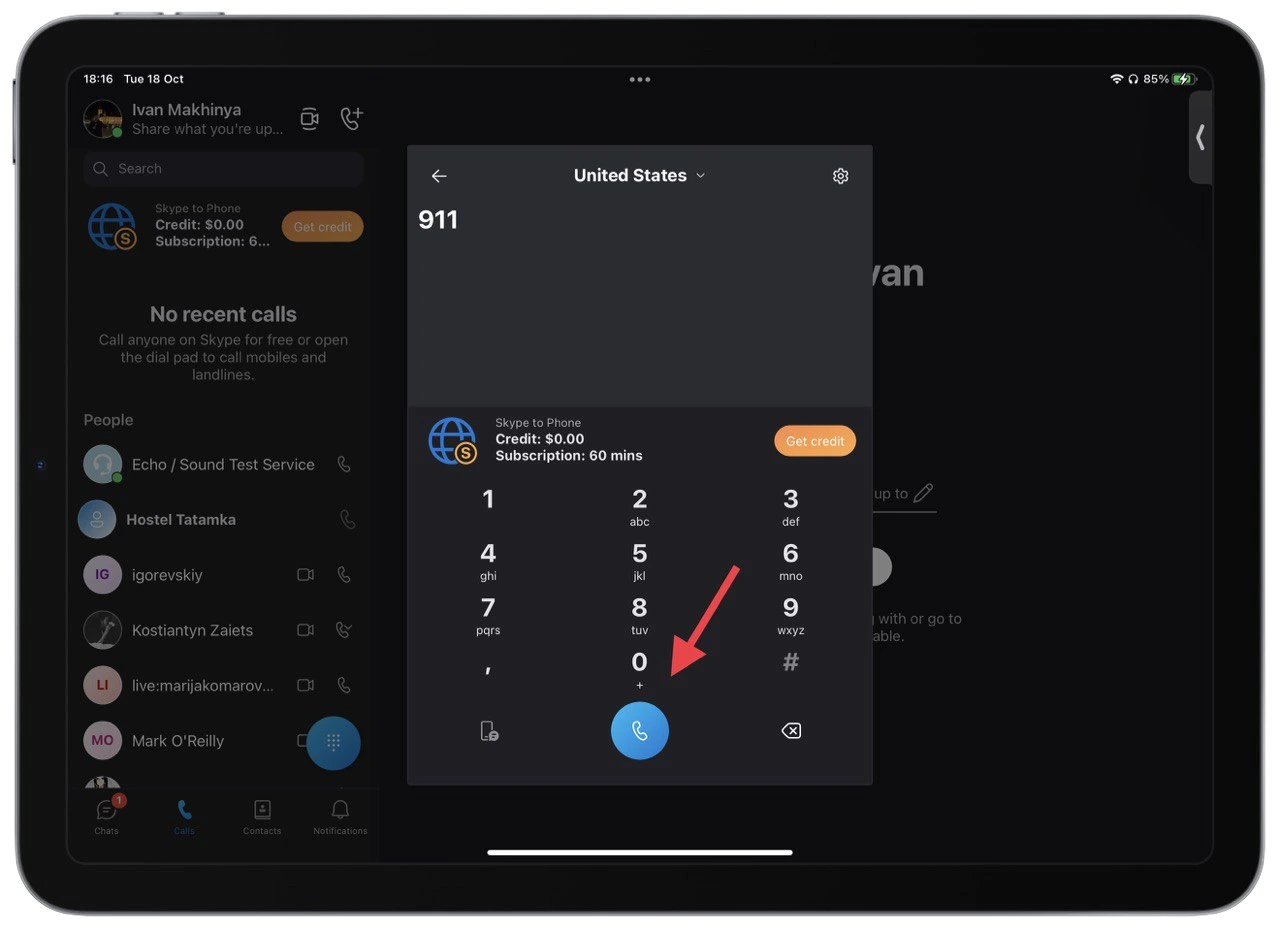 After the call, you need to click on the call button at the bottom of the dial pad.
After these steps, you can call 911 or another number. All you need is a good internet connection. It's also essential that you tell the emergency operator your exact location. This isn't an automatic way for the operator to track your location. So take your time and explain what happened and where you are so that you can get help.
What other ways are there to contact 911 from an iPad?
Skype and FaceTime are the most reliable ways to contact emergency services because sometimes you need to act very quickly. However, simultaneously, you can download any other app to your iPad to make calls.
You can also check your messengers, which are already installed on the iPad. Perhaps one of them also allows you to make calls outside the app.
Also, with the help of messengers, you can always write or call your loved ones to help you and call for help. To do this, you should specify where you are so that you can be found as soon as possible.