We're all used to having fast 4G or even 5G at our fingertips, but what if you find yourself out of 4G coverage and only have 3G available? Can you watch YouTube, for example, with this kind of Internet?
Of course, you can watch YouTube with 3G, especially on a smartphone. But you will have to make different compromises with the video quality. Let's find out how fast 3G Internet is and what kind of video quality you can expect.
How fast is a 3G connection
3G connection is a rather old mobile network protocol. It began to appear en masse with the release of the iPhone 3G. Now this network is practically not used. Although you can still connect to it with a smartphone or 3G modem.
As for speed, it was much faster than 2G at one time, which reached only 0.1 Mbps. In the case of 3G, the speeds were usually around 3 Mbps. Also, some of the faster 3G connections provided speeds of up to 7 Mbps for downloads.
Of course, this does not compare with several hundred Mbps or gigabit speeds that a modern network can provide. However, this is more than enough for the simplest tasks on the Internet. In particular, this speed is enough to watch YouTube videos online.
Is 3G enough for YouTube HD videos
3G speed will usually not be enough to watch HD video. If you use this network, you will likely only be able to watch HQ video, i.e., 480p resolution. For higher resolution, you will need a faster internet connection.
However, in my experience, I can say that 720p is also attainable for 3G. To do this, you may need to close all other apps which consume the Internet and find a place where you will have a good connection.
Also, many people claim that the Google Chrome browser makes YouTube work better than the app. I have not tested this tip, but you can try it. If it works, you will get even better quality.
How to change video quality on the YouTube app
Usually, YouTube adjusts video quality according to the strength of your Internet signal. However, if you notice that the video still lags, or vice versa, it is too poor quality. Although you know that the connection allows you to improve it, you can change it manually. To do this, you need to:
In the upper left corner, click on the gear.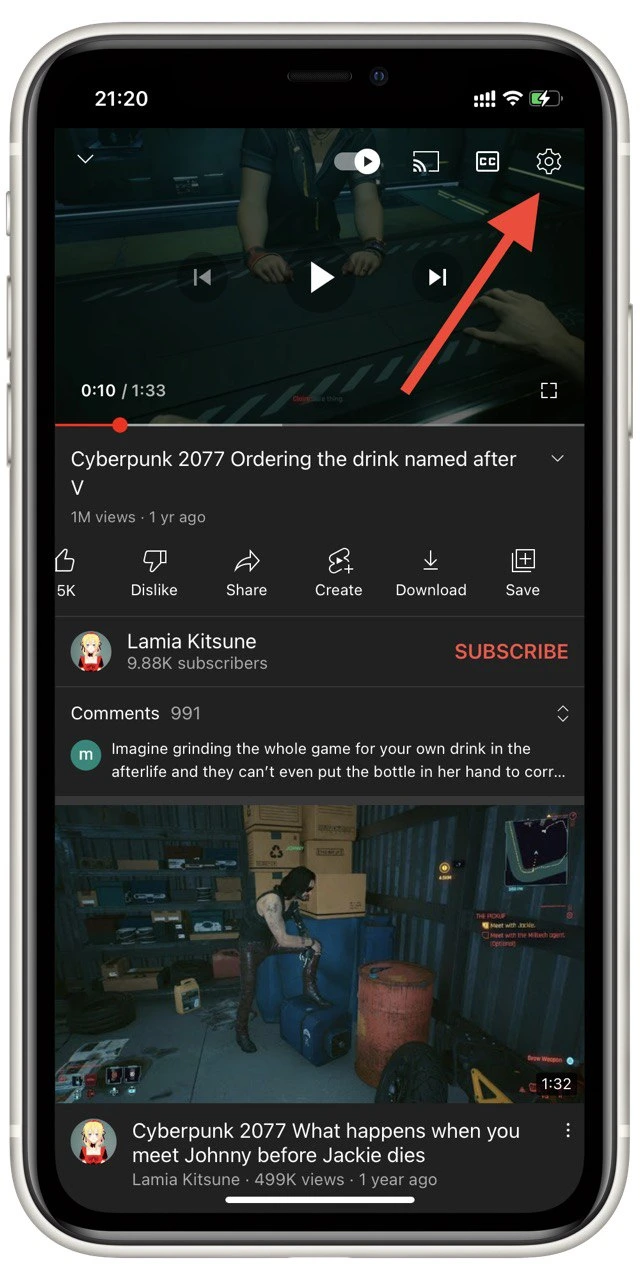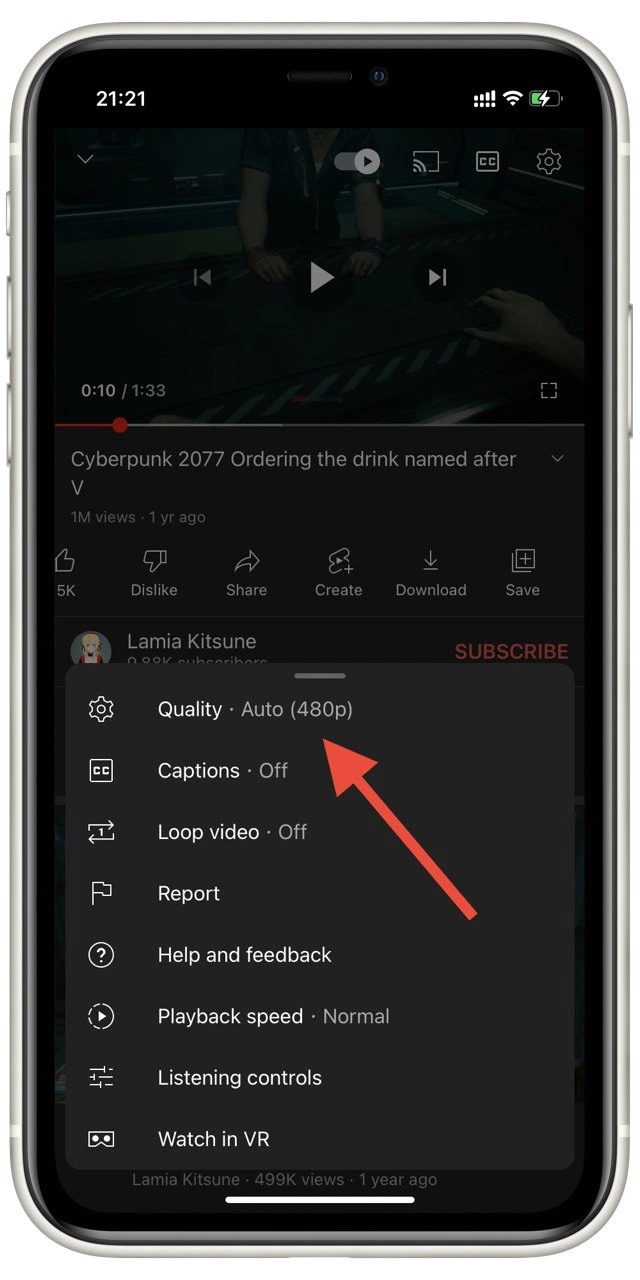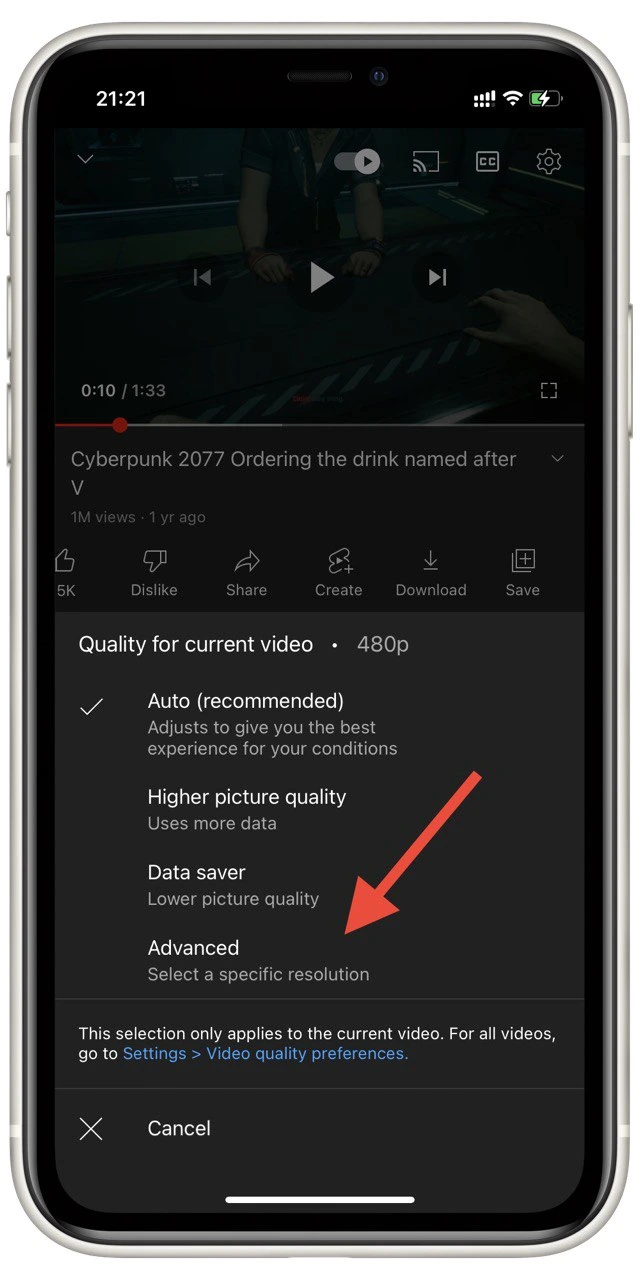 Then you can select the resolution and refresh rate you want.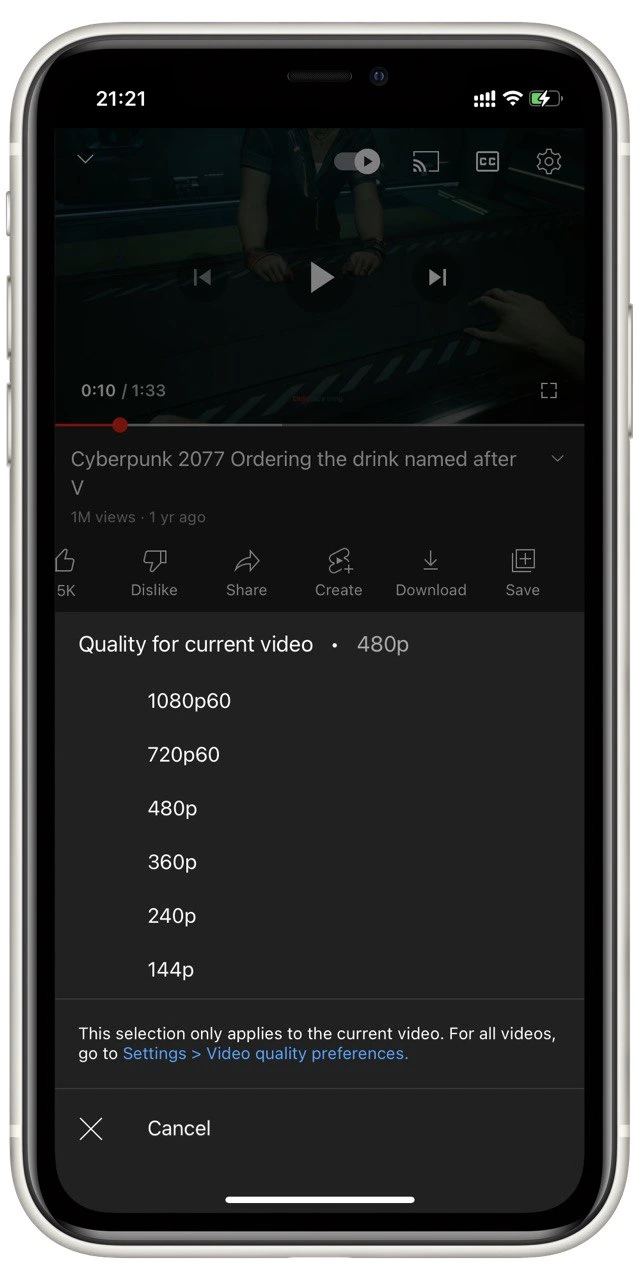 The higher the resolution, the more influential the Internet you will need. For example 4K I would advise running only on a fast home Wi-Fi, while 240p or 480p will handle just about anything, even a weak signal. In the YouTube desktop version, it's even more accessible. You need to click on the Gears icon in the video and select the desired resolution in the pop-up menu.
Read also:
How to save YouTube video
Not everyone knows this, but you can download videos with the YouTube app on your smartphone or tablet. You can save it in the app and watch it later without an Internet connection. It's straightforward to do. All you have to do is click the Download button below the video.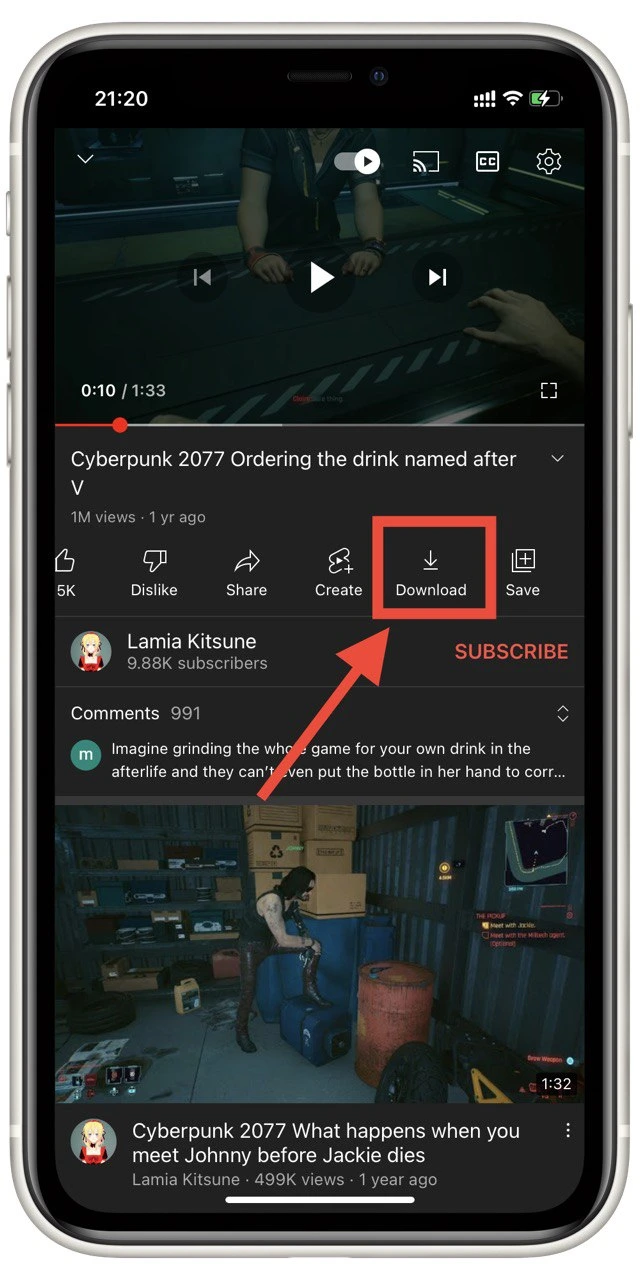 After that, the video will appear in the Downloaded tab of your library. You can access it at any time using the YouTube app. Remember that this is not the same as downloading a video from the Internet. Because it won't be downloaded as a separate file, but in the YouTube app, you can watch it through the app.
The same thing can be done on your PC. Under the video, click the Download button to save it, and you can watch it later in your browser. You can use this method with a 3G connection. Just download the video and watch it later in good quality. It takes a little time, but the result is worth it.