If you use TikTok Live, you know that you can send gifts to support content makers. Sure, you can spend a hundred dollars to give something big and expensive to your favorite blogger. However, what about a small and cheap gift?
In that case, Rose is the right one for you. It costs 1 TikTok coin and is very affordable. Of course, the author earns almost nothing from it, but no one prevents you from giving a few Roses to grow the amount. Let's take a closer look at how this works.
How much is a Rose gift cost in TikTok Live
A rose is the cheapest gift at TickTock. You only need to spend 1 TikTok coin as a gift. Because TikTok has an exciting feature of monetization. To give a skill you need to buy coins, and the author converts the gifts into diamonds before the withdrawal.
Coins are only sold in packs of a few tens or hundreds of pieces. Therefore, there is no exact value per coin. However, you can estimate that one currency is worth around $0.018. So this is the approximate value of the Rose in TikTok.
If you have zero on your balance and need to recharge, the minimum pack of coins is 65 TikTok coins. It costs $1.19. So this is currently the minimum value you will have to spend for 1 TikTok gift.
How to gift Rose in TikTok?
Unlike other gifts for a rose, you don't even have to open a gift list. It's displayed while watching the stream at the bottom near the gift icon. You can click on it to give 1 Rose or hold your finger up to provide several.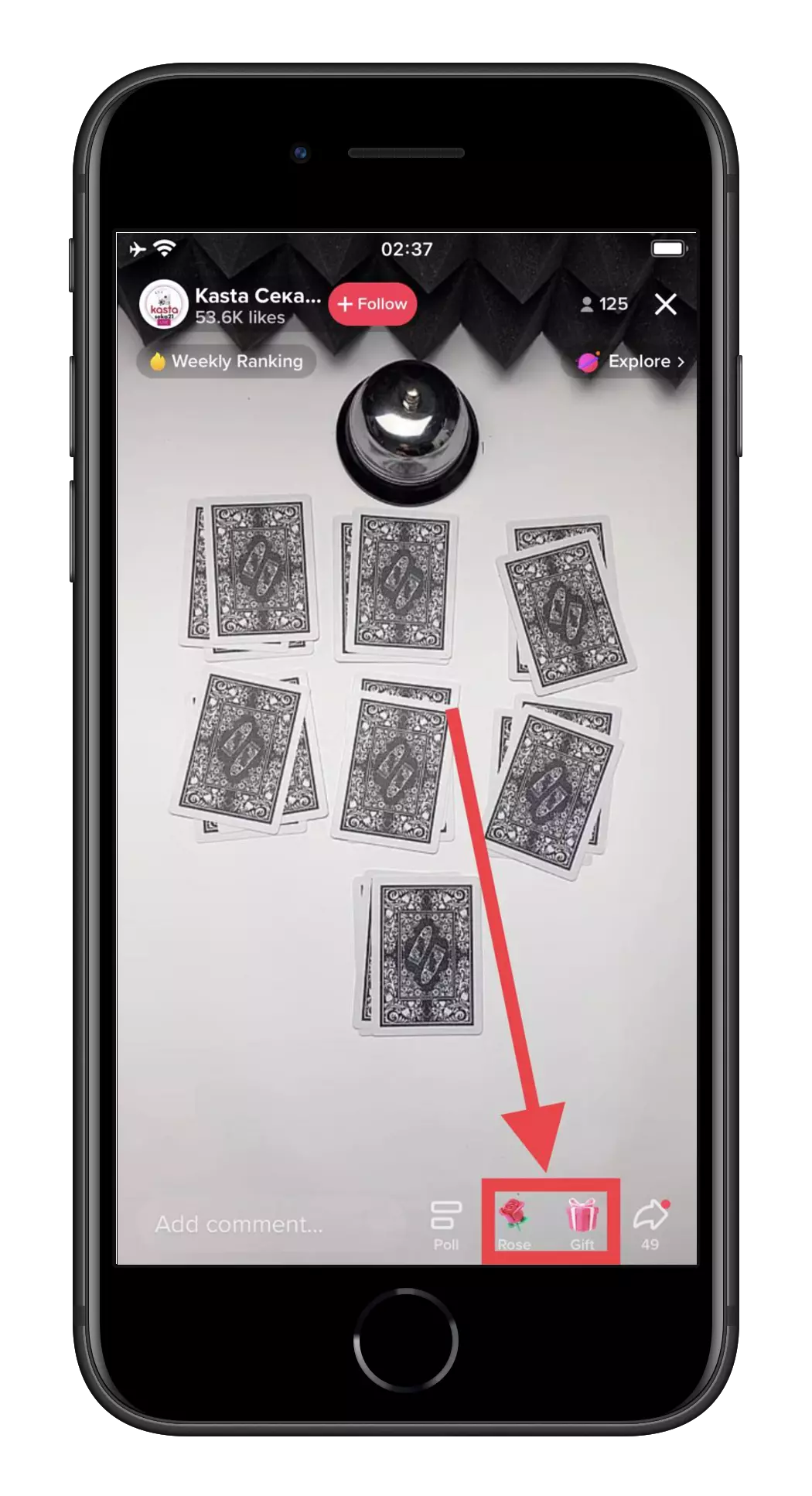 A Rose on TikTok Live costs 1 TikTok coin.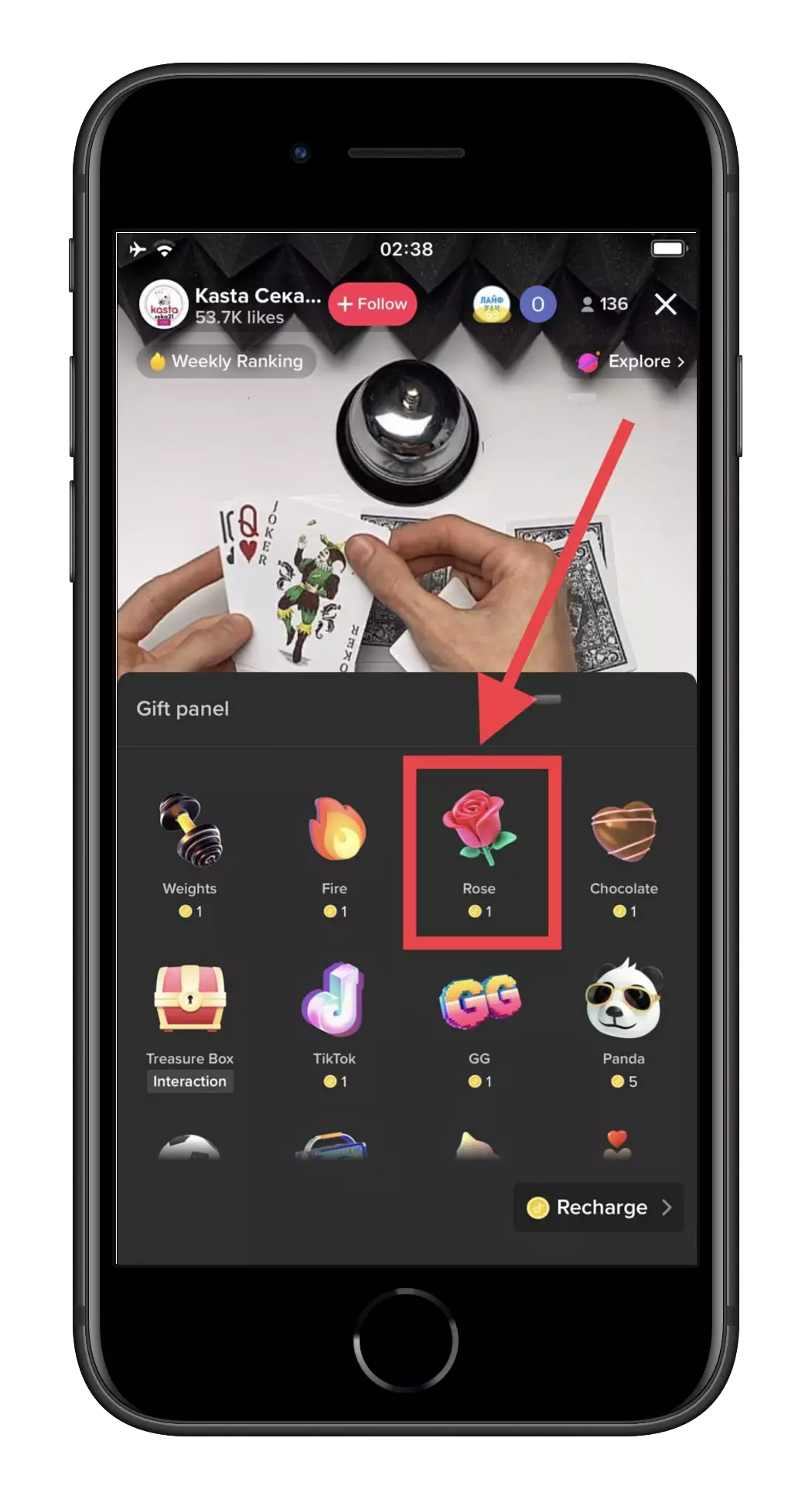 Note that when you give a Rose, the author will see a cool animation with a count of how many roses you give. This is convenient, as he will notice your gift. Also, note that this notification will see you and the author. Other chat members will not see the information.
How many Roses do you need to donate 10$ to the author?
The thing is, TickTock has a pretty big commission. In addition, the value of gifts in diamonds is only half the value of coins. And the value of one diamond is approximately $0.005.
So you need to divide $10 by 0.005. It turns out that for the author to get $ 10, he will need 2000 diamonds. Since the value of the gift in diamonds is half of its value in coins, it turns out that you will need to donate 4000 roses for the author of the stream to get 10 dollars.
That's quite a few clicks you need to make, so if you want to gift more money, I recommend looking at more expensive gifts.
Read Also:
What are the most expensive gifts in TikTok?
If you are interested in more expensive gifts, you should consider a gift such as a TikTok Universe. However, 34,999 coins will cost you more than $600. The bad news is that the video's author will only get about $90 of that amount.
As you can see, giving expensive gifts is not the best way to support an author because he will get very little money from them. I would say that the best way to keep a writer's content is to be as active as possible and tell your friends about their accounts.