TikTok is really unique. You can simply create your own unique sound that others can use. If that sound is cool, it will quickly gain popularity among clip makers in TikTok.
How to create unique sound or audio on TikTok
On TikTok, creators share unique videos with subscribers with interesting plots and effects. Almost every blogger strives to promote their channel so that their audience grows, and with it, so does the income that can be obtained with competent management of the profile.
The music library built into the app helps clip makers a lot. There's music, interesting voice recordings, and catchphrases from movies and TV shows. Users retain such a unique opportunity for social networks as to create their own sound in TikTok. Creators can make an interesting and original video that will be remembered by subscribers.
So, if you want to make your own sound or create audio on TikTok, here's how you can do it.
What is the original sound on TikTok
The original sound is music, voice recordings, or other audio tracks that users record themselves. The content must comply with community rules. There are no other restrictions, and the ready audio can be suitable for just one particular clip or for an entire block of clips.

The creator, before adding his audio to TikTok, gives it a title, which doesn't necessarily have to match the content of the audio track. The Audio Library will display that title and the author's nickname if you have permission to do so.
How to upload your sound to TikTok
Some users don't like the ringtones that are already built into the app's library. It will be useful for them to know how to create their own sound in TikTok.
So, if you want to add music to your TikTok videos, you need to follow these steps:
First of all, open the TikTok app on your smartphone.
Then, tap on the "+" icon in the middle of the horizontal bottom menu.
Take a clip and tap "Next".
After that, tap on the "Sounds" button.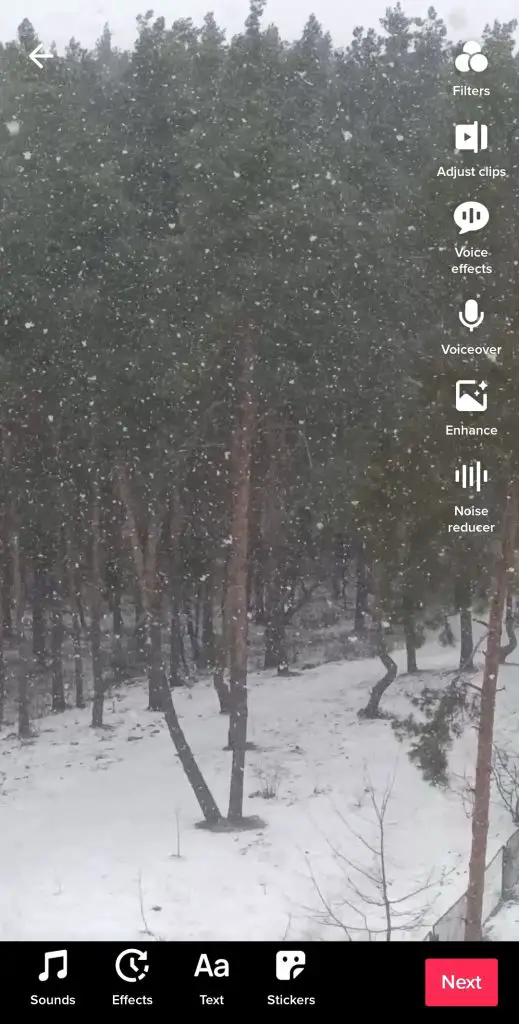 The music section of the service opens. There's a search bar, different playlists, popular and recommendations. In general, all you have to do is to find and choose something interesting.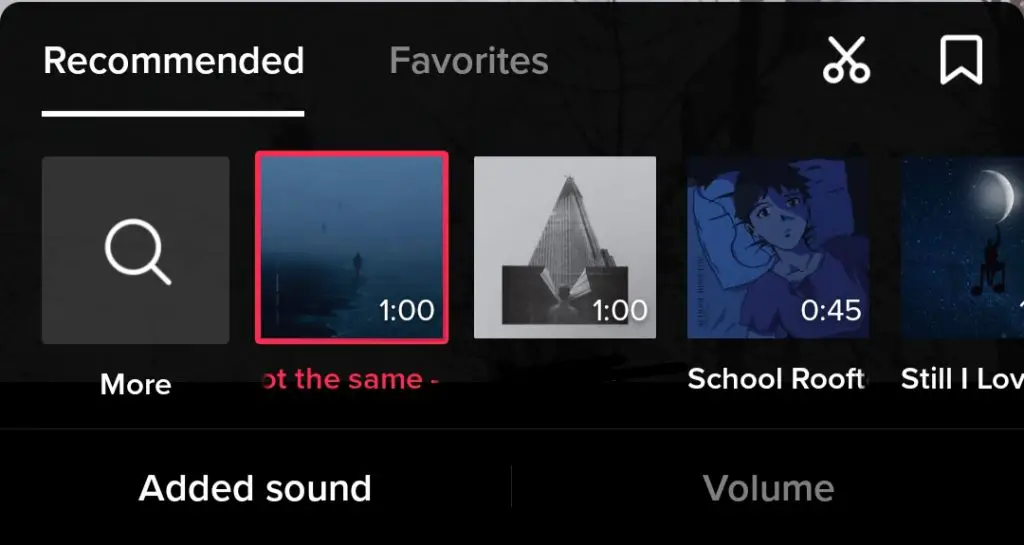 If necessary, trim the track, add all sorts of effects, caption, hashtags, and complete the post.
After following these steps, you'll add music to your TikTok video.
Sometimes it's enough to overlay the sound on part of the video to create a certain emotional effect. Unfortunately, you'll have to download a third-party editing tool to do this. However, such tools have much more possibilities to change the original video and create something interesting.
How to prohibit using your sound in other videos on TikTok
If you add a song by another author, the user doesn't become its copyright holder. You can't set privacy settings for the track. If a self-made sound or voice recording is added, you can write to technical support to get the administrators to set a ban on its third-party use.
Adding your own tracks on this social network is quite difficult unless you're talking about ready-made songs by other artists downloaded to your phone. In this case, the administration of the app can even block the added audio, because it doesn't belong to the user.
However, clip makers are willing to find ways and opportunities to develop blogs, because quality content can only be created if you put in a lot of hard work.
How to add multiple sounds to a clip on TikTok
To include multiple audio tracks in one publication, you need to know how to trim the sound in TikTok (this is done in the editor, through the track playback bar at the bottom in Add Music mode).
Afterward, you can add several tracks to the same publication (for example, by saving the post to your phone and reloading it to overlay the audio again), but the total length of their playback shouldn't exceed 60 seconds.
Be careful and manage the audio tracks on the video so that they don't sound cluttered. This can severely compromise the quality of the finished publication, and the video won't be well received by subscribers, despite the hard work the author has put into the recording.