Windows 11 is a complex and powerful operating system. It is one of the most popular operating systems worldwide, used by millions of users worldwide. It is not surprising that Microsoft is very concerned about the security of its operating system to provide users with the highest level of protection. Among other tools such as firewalls and modified Windows built-in defenses, you can also use the easiest way to protect yourself – by signing in to your profile with a password. But what if you don't want to enter your password every time and need an automatic login to your Windows 11 profile?
This is a bit more complicated than you might think. At first glance, this seems like a straightforward and prominent feature, but it is not one of the built-in tools in Windows 11. You can add it manually by making changes to the Registry on your PC. However, you have to be careful because, in this case, some registry changes can harm your computer. Let's understand how it works and what you need to do it.
How can you enable auto-login to Windows 11?
Let's go straight to what you need to do to activate the automatic logging in your Account in Windows 11. To do this, you will need to make changes to the Registry. You have to be very careful. As I mentioned, the Registry collects all your computer functions and different tools. So it would be best if you did not change any lines or files you are unsure about. It can disable some functions or programs on your computer or activate things you do not need and would be a nuisance. So you should follow these instructions precisely to ensure you don't mess anything up. To set up automatic login in Windows 11, you need:
Press Win+R to open Run Window.
Enter regedit in the text box and press OK.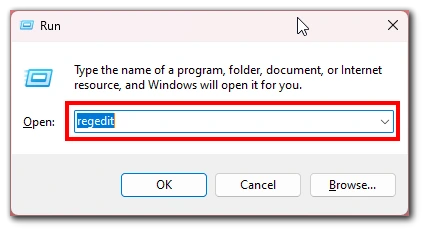 After that, in the path line at the top, enter the following path Computer\HKEY_LOCAL_MACHINE\SOFTWARE\Microsoft\Windows NT\CurrentVersion\PasswordLess\Device.
You will see a folder with two files in it. You must double-click on the DevicePasswordLessBuildVersion.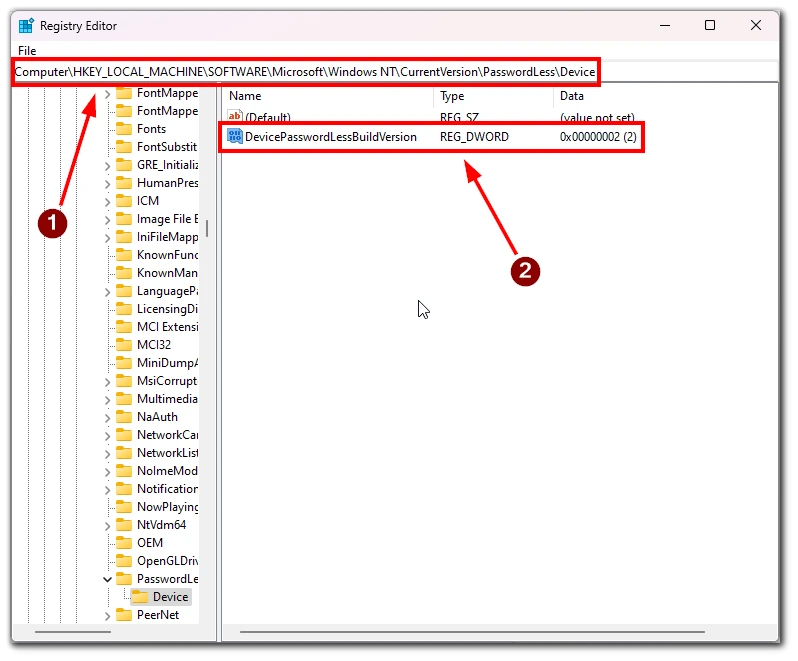 Change Value Data from 2 to 0 and click OK to save your changes.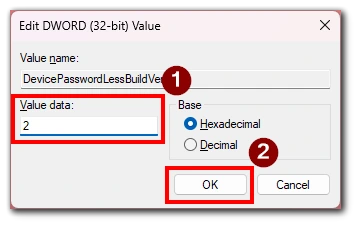 You can then close the register and press Win+R again.
Now enter netplwiz the text box and click OK.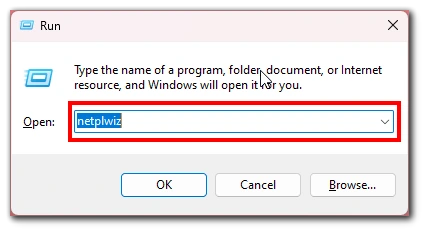 Select your Account in the window that appears and uncheck "Users Must Enter A User Name and Password To Use This Computer".
Click Apply to apply the changes.
Enter your username and password in the window that appears, and click OK.
Done. Now you can restart your computer to verify the changes. To revert, you need to repeat these steps but set the Registry back to 2 and put a tick in the "Users Must Enter A User Name and Password To Use This Computer" for your Account. You can do this for any of your accounts. However, I don't recommend doing this trick with the Admin account on your computer. In the next section, we will discuss why.
Why you shouldn't use this feature
Let's also discuss why you should not use this function on your computer, especially if other people can access that computer. The point is that if you log in to your account without protection, you run the risk that anyone who gains physical access to your computer can hack into your account and get full access to all your data.
Of course, a good hacker will be able to access your computer, even if it is password protected, in case he is around. However, it will be more difficult for a hacker to do so in this case. And if you enable automatic login to your Windows 11 profile, it's like opening the gates to potential hackers and intruders who want to harm you.
In addition, some remote access programs can even remotely turn on your computer if it's connected to the Internet with a cable. The Stim Launcher, for example, has a feature called Steam Link which, if properly configured, allows you to remotely turn on your computer and use it with a tablet or smartphone at a distance. So it would be best to be doubly careful when disabling your Windows 11 login password.