In this article, you will find out what is your Discord status and how it works. Discord status basically shows whether you're busy or away from the keyboard to other users on Discord. if you already have a Discord account you can change it on the official website, the desktop app for Windows or Mac, or the mobile app for Android, iPhone, or iPad.
As soon as you open Discord you will see four basic statuses:
• Online – shows people you're active on Discord and available for chat
• Idle – when you are away and unavailable.
• Do Not Disturb – basically mutes notifications from the app
• Invisible – you can be active on Discord but for other users, you are shown as offline.
How to change your Discord status on Windows or Mac
When you are done with registering a Discord account and want to change your online status follow these instructions:
From the bottom-left, select your profile picture to get an access to the pop-up window with statuses: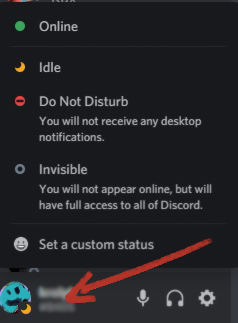 To change your status, click on one of the options and your status will update instantly
And as it was mentioned previously, you are able to create your own status:

At the bottom of the status list popup window, select "Set a custom status"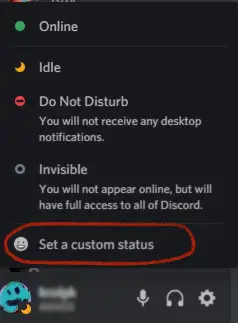 Type your message into the status text bar. If you want to add a Discord or your own emoji, click on the emoji icon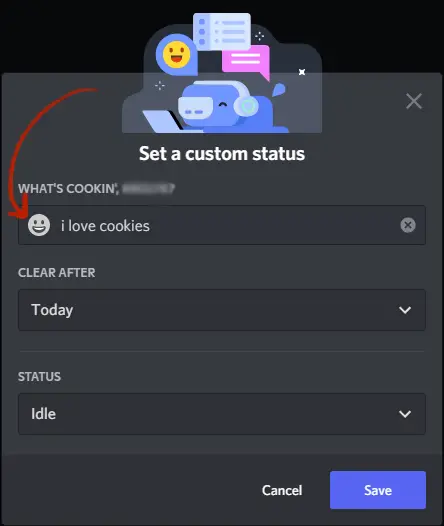 If you want your stutus temporary, choose one of the options from the "Clear After" drop-down menu. Otherwise, if you don't want your status to clear at all select "Don't clear"
When you are done with customizing your status, click on "Save" button to complete the process.
How to change your Discord status from your mobile device
It is almost the same algorithm on mobile devices as it was with the desktop version. Here is how you can change your Discord status from your iPhone or Android:
Log in to the Discord app on your mobile device
Click on your icon in the bottom-right side of the screen on the lower bar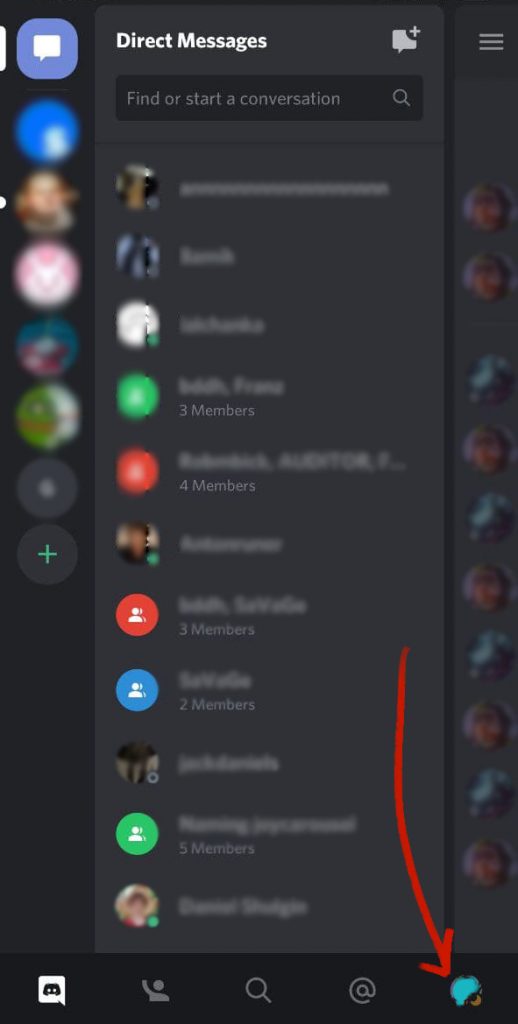 On the screen that appears, click "Set Status"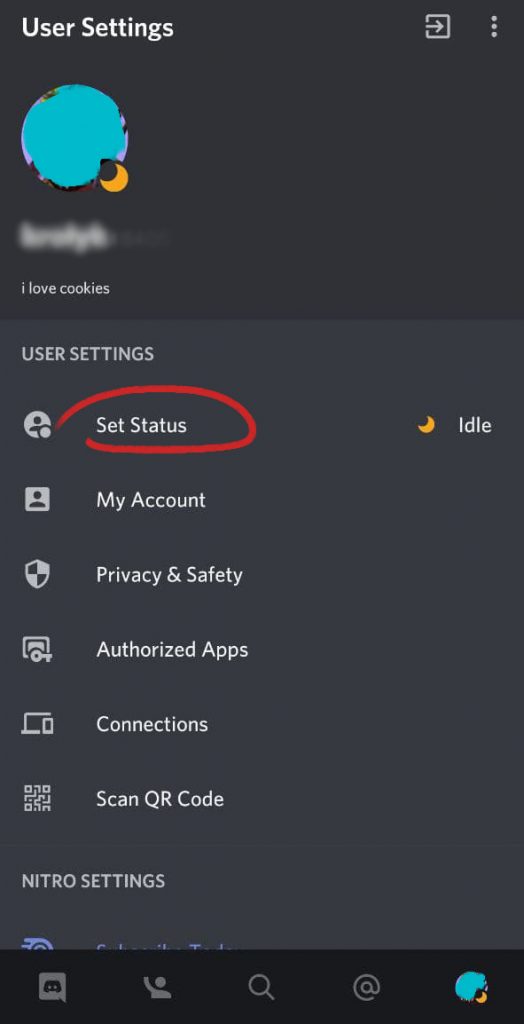 There is also an option to set or edit your customized status. Just click on "Set a custom status"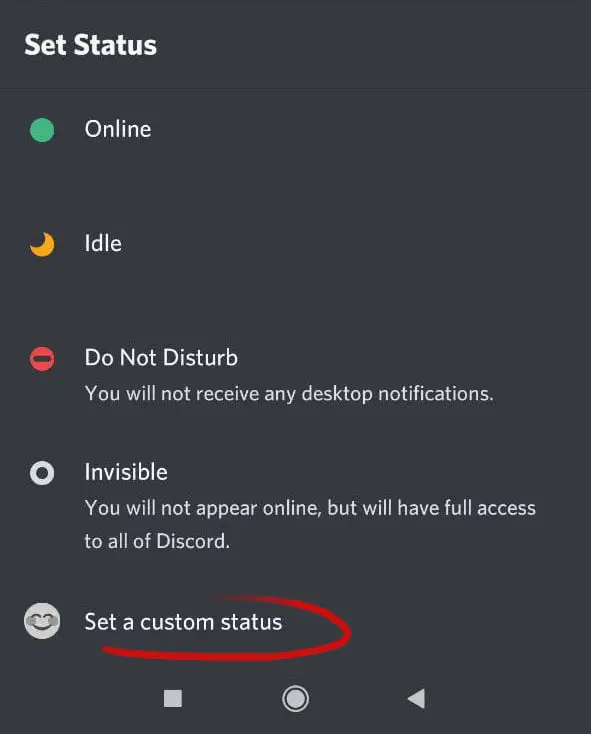 Type in the message that you want as the custom status and click the emoji icon in the text box to add an emoji if you want it to outstand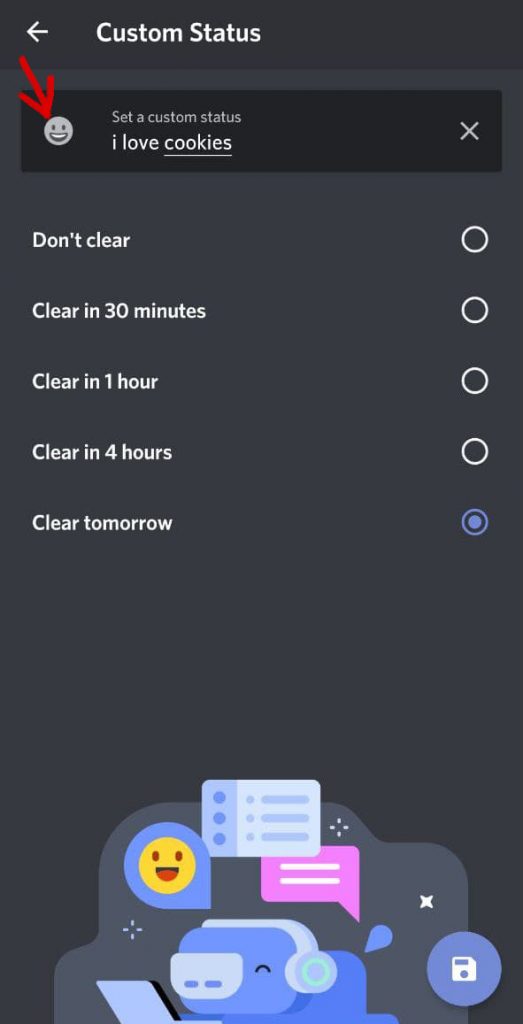 Choose how long you want your message to display before it clears
Once you have made your customization, click the "Save" option at the bottom-right side of the page
Note: Your Discord custom status will not appear if you are offline or appearing offline.
Now that you know how to change and edit your status, you can play around and get the most out of Discord. Have fun with your friends and enjoy your time!