As soon as modern technology made it possible to freely use the mobile Internet, Facebook decided to go beyond the web version of its social network. The development of mobile apps immediately became a priority. In addition to the main program for smartphones there was launched a separate messenger for Facebook, which had a seemingly trivial, but at the same time successful name – Facebook Messenger.
Much about this "beast" is already known, but there are likely users who haven
t yet figured out the app's features. And this article is intended to fill in the gaps and reflect the main points of this Facebook product. Moreover, Messenger can also be used as a way to create surveys, which is very convenient. You don't have to create a group specifically for this purpose or post a Story in public.
What is Facebook Messenger
The first questions that users have are: What is a Facebook messenger and is it even necessary to install it on their smartphone? We answer the second part right away: you need to install it. Why? Because Messenger is, in fact, a chat room, which you're probably used to. Moreover, in the standard FB app on phones, the messaging function is disabled, i.e. to write to someone in private, the system will prompt you to download the same FB Messenger.
In fact, the principle of the app is madly simple and based on the exchange of fast messages in the presence of an Internet connection. The interface is intuitive and not overloaded with functions. So it's almost impossible to get confused using the app. The primary task of the Facebook chat product is to create a separate convenient chat app. Naturally, the developers have tried to fill it with the necessary functions. In particular, you can:
Exchange photos/videos with chatters;
Send emoji and stickers;
Create group correspondences;
Add friends of friends to correspondence;
Call your friends;
Make video calls;
Open secret correspondence where messages will disappear after a time set by you;
Receive push notifications about new messages in time;
Receive/send e-payments (if you have a debit card issued by a U.S. bank).
It's worth noting that Facebook Messenger isn't a separate app, but an extension of the main social network chat. That is, you can correspond even with your friends who haven't yet installed the app. Your messages will simply be sent to them in the chat room on the website (private messages). Moreover, you can correspond with people on the contact list on your phone, even if you're not a Friend on Facebook itself. Convenient, isn't it?
Read Also:
How to install Facebook Messenger and use it
So, you want to know how to put Facebook chat on your smartphone. It's insanely simple. First, when you go to the official Facebook app and go to the "Messages" section, you'll be prompted by the system to install the messenger. By giving your consent, you go straight to the page of the software in the store of your smartphone. Secondly, you can simply go to Play Store/AppStore, type "Facebook Messenger" in the search box, and download the app to your phone. Notice that it's completely free!
And now you've installed Facebook Messenger – how to use it, where to click? At first glance, everything is a bit confusing, but you'll quickly figure it out. Sections, as follows, are presented:
Home. Here you'll find all of your correspondence, as well as help about upcoming Friends' birthdays.
Calls. From this section, it's always more convenient to make phone or video calls.
Groups. Here you can create group correspondence and invite Friends as well as Friends of Friends.
People. The list of your Facebook Friends, as well as people from your phone contact list. If you see a "lightning bolt" icon next to the name, it means the person has installed and is using messenger.
Me. And this is already your profile with an avatar, name, phone number, and the ability to edit settings.
After poking around the sections back and forth, poking around the smartphone screen, you'll quickly figure out what's what. So don't be frightened by the new interface and the wide range of functions. By the way, the app can be deleted in the same way as all the others. Your correspondence won't be deleted – it will be stored in your Facebook account.
How to create a Facebook poll via Messenger
Let's say you need to ask your family or colleagues what the best board games to take for the evening. By gathering everyone in a group via Messenger you can easily collect the answers and not worry that you have forgotten something. Messenger actually provides many options for comfortable chat, and polls are one of the most convenient features. Try polling your friends using Messenger with this guide:
Open the Messenger app.
Tap on the blue four-dotted icon on the bottom left.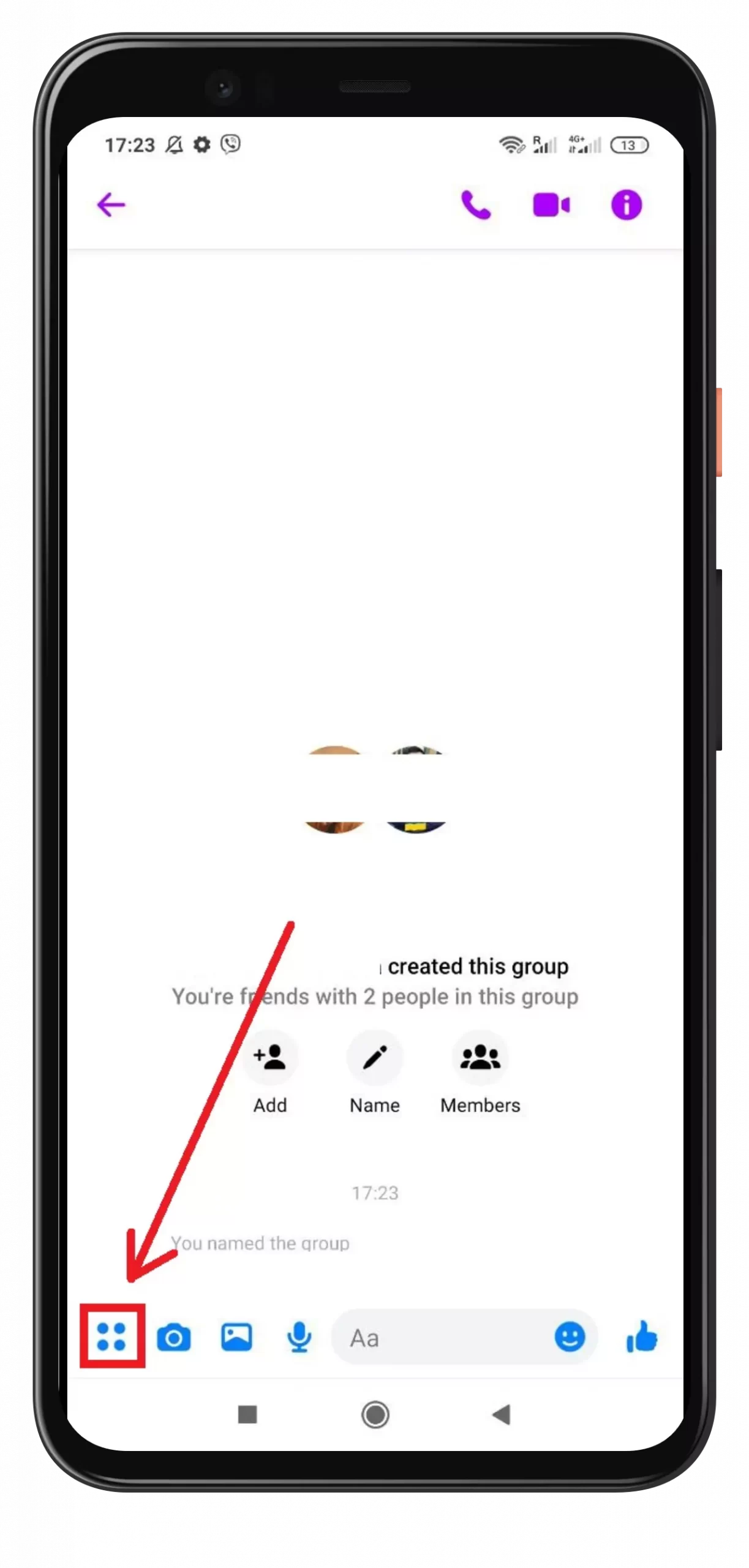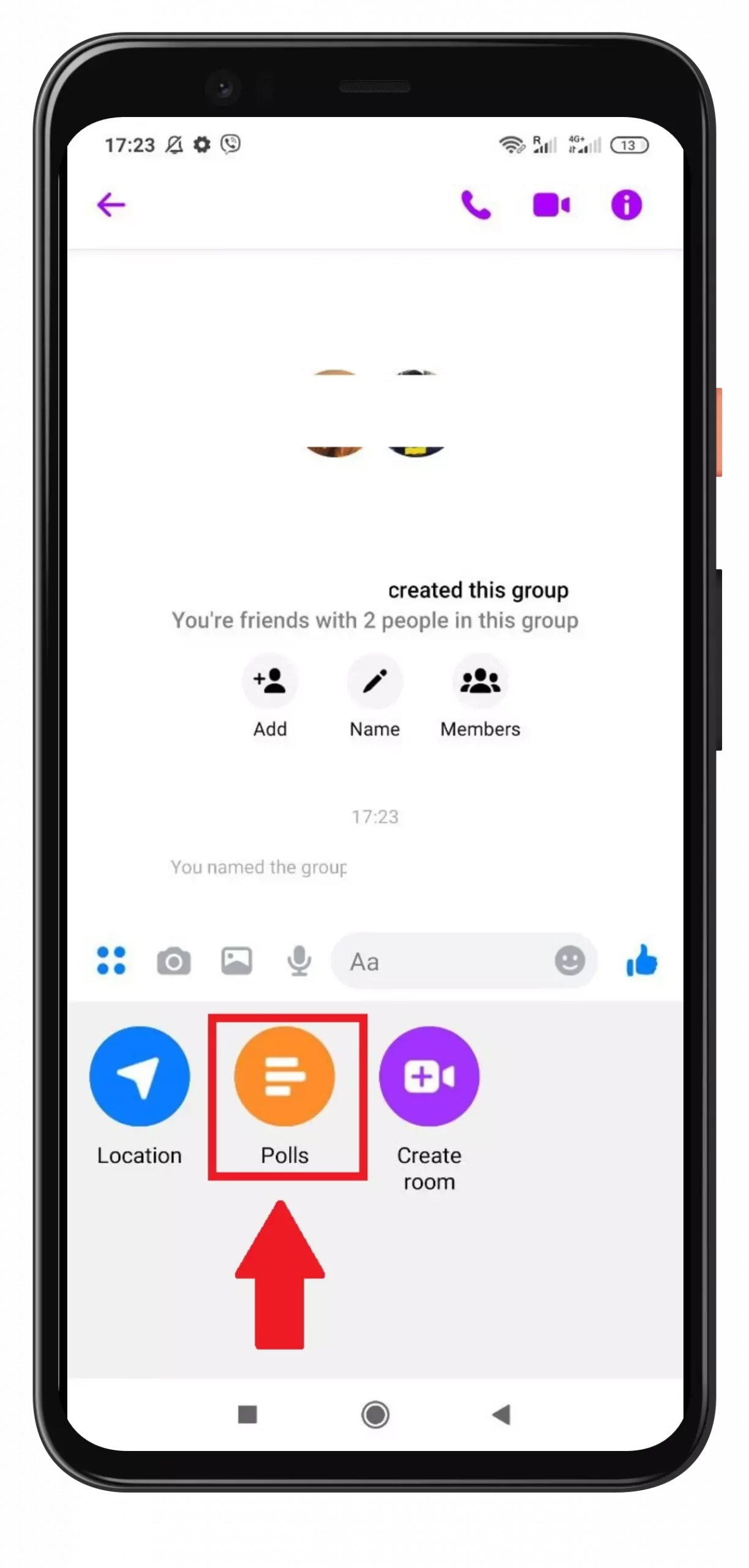 Beneath "Question" and "Options" enter your questions and the options to choose from.
When you're done, tap "Create Poll."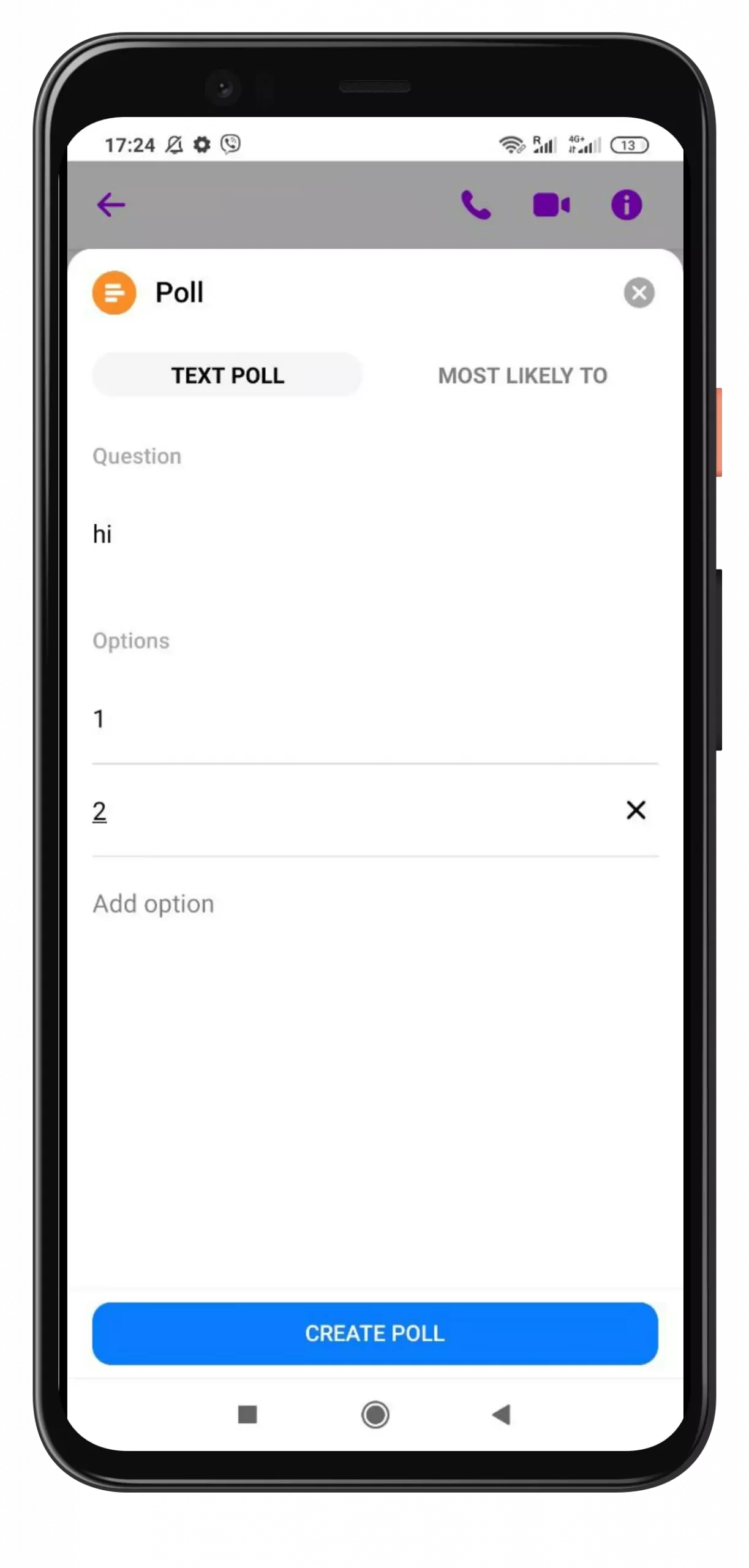 As you can see, it's quite simple and doesn't require much time – just ask the questions and you'll get the answers within a short time. Thus, it will be easier for you to collect information in chats about your studies and even your work. It saves time at least.
How to create a Facebook poll via Desktop Messenger
Well, if your smartphone runs out of power and you urgently need to conduct a survey among your colleagues at work, the Messenger is also available on your PC/laptop. With the desktop version, you can also create surveys – the toolkit is in its proper place, and the interface is still simple and easy to use. This is how easy it's to survey your colleagues and friends through the desktop version of Messenger:
Open the Messenger app on your desktop.
Find then open the group chat.
Click the blue plus sign icon, near the bottom left.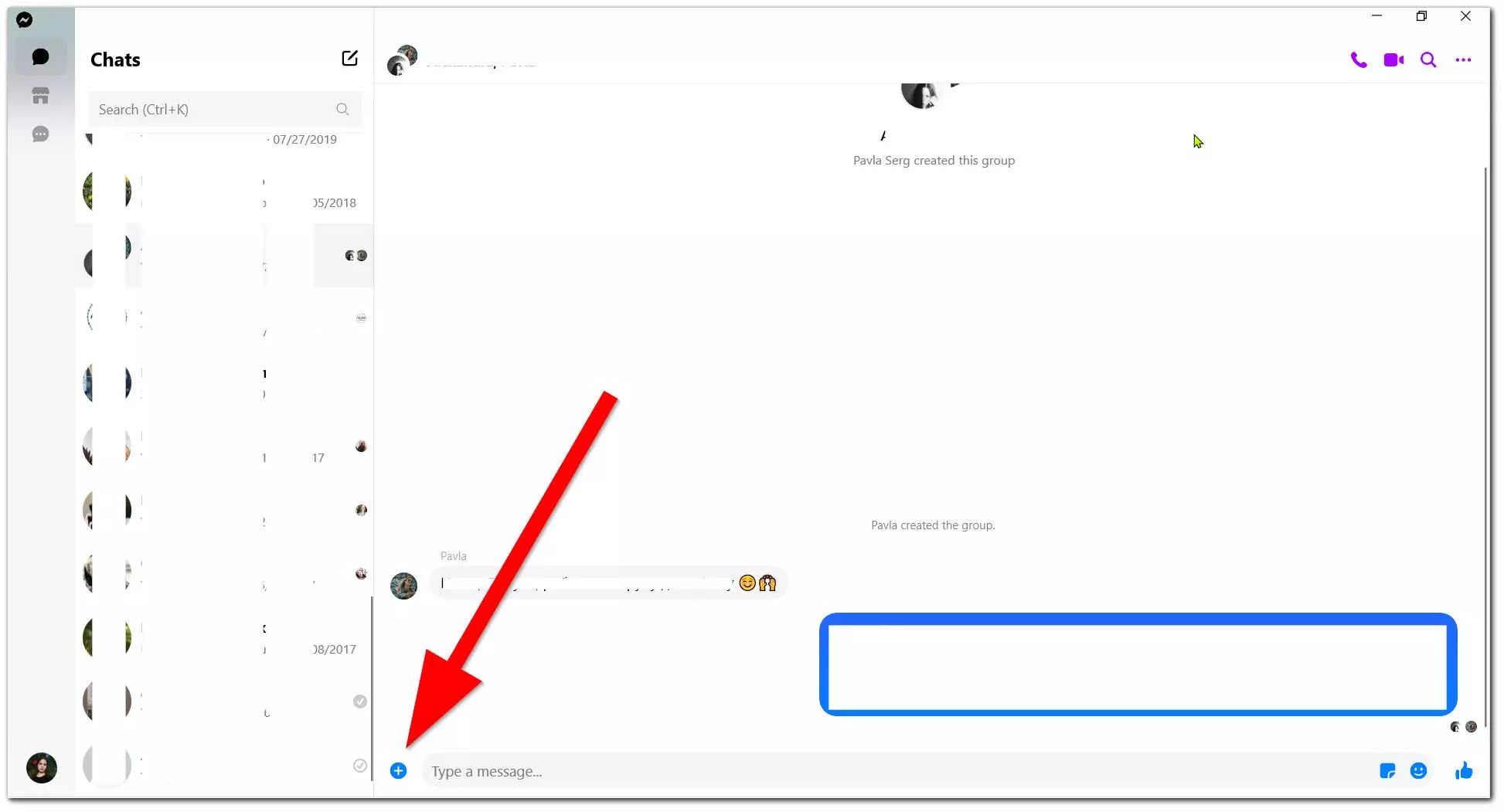 Click the blue "Poll" icon.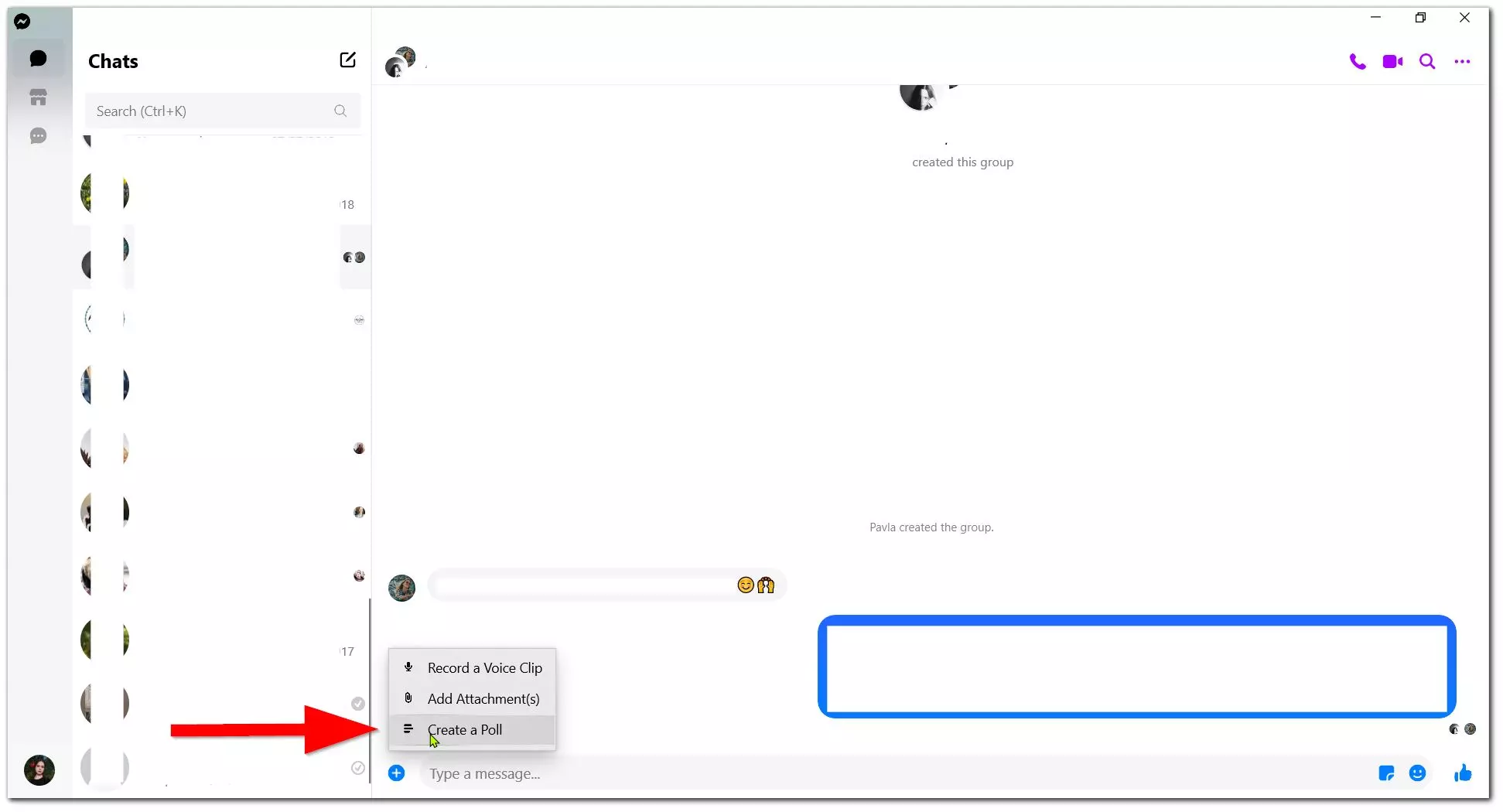 Type the question you wish to ask the group in the text box.
Type the options to choose from.
Click "Create Poll" once you're happy with it.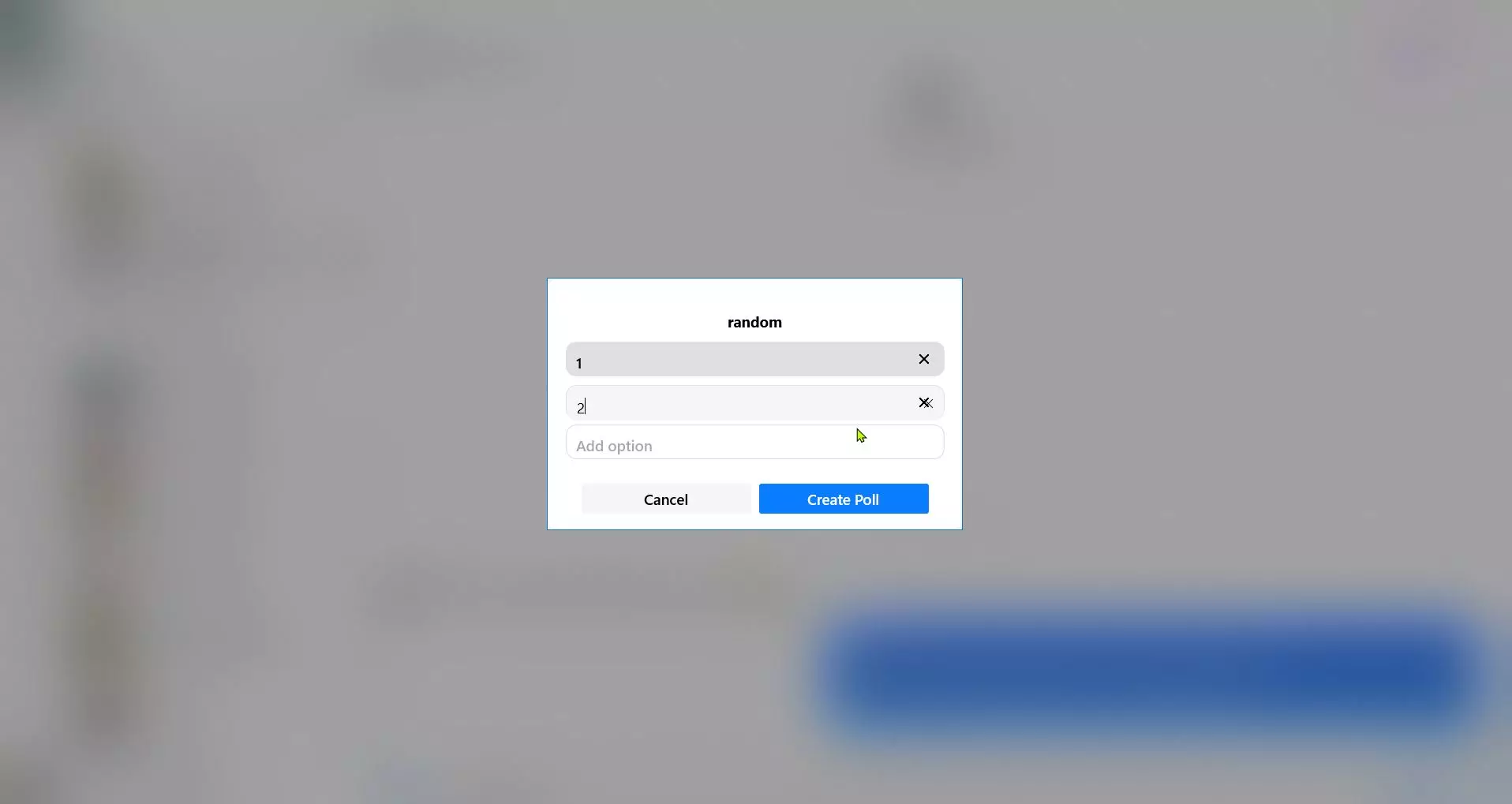 You can also make calls and video calls, even from the desktop version of Messenger. This version has the same interface as the mobile version, but it's slightly adapted for computers. Now, when you need to create a survey immediately, you'll also have the Facebook Messenger desktop version at your fingertips.
Read Also:
Are there alternative ways to create a Facebook poll
So, you decided to create a Facebook Messenger poll, but you can poll people not only on Messenger. Facebook is a huge social network that allows you to use many tools to create any kind of page and events, such as Facebook Events, Facebook Pages, and Facebook Groups. The latter is an ideal place to gather a certain community in one place, and you can also create polls there.
Facebook also has a Stories section that displays photos and video posts for only 24 hours. You can also customize them with filters and add various animations, stickers, tags, and even mini-polls. Yes, this is another place on Facebook where you can poll your audience.
These are the two methods you can use to promote your business because not all of your audience can be gathered in the Messenger Group. People are much more likely to sign up for the Facebook Group and track activity there. The default option to create polls will also be there, which will help identify the target group.
The conclusion regarding Facebook chat is unambiguous – you should install it if you actively use the social network for communication. We won't claim that this app is more convenient than other messengers – you can decide on your own. However, we highly recommend trying it.