Cooking at home is difficult enough, especially if you want to make a delicious meal. There is a misconception, especially in Eastern Europe, that home-cooked food is better than food from a restaurant or delivery. However, this is not entirely true. The thing is that you can hardly choose the right ingredients for complex dishes.
The Euromonitor survey showed that the highest proportion of people who eat out is higher in high-income countries (the US, UK, and Canada are the highest) and the proportion of people who eat out decreases depending on how much the household income decreases.
However, there is another trend – a meal kit delivery service, one of the most popular services is HelloFresh, which offers more than 20 meal kits each week. All the ingredients are chef-checked and it really makes it easier to prepare the meal if you do want to eat in.
The plans are fairly flexible, and the meal price is about $7.49 (for 4 people starting from 3 meals) to $12.49 (for 2 people with 2 meals). The cheapest plan would be if you choose to deliver five meals a week to four people.
However, the most popular plan in this service (and not surprisingly) remains the plan for two people out of three meals. In that case, the price would be about $9 per serving or around $54 a week plus shipping (a standard $8.99 per box).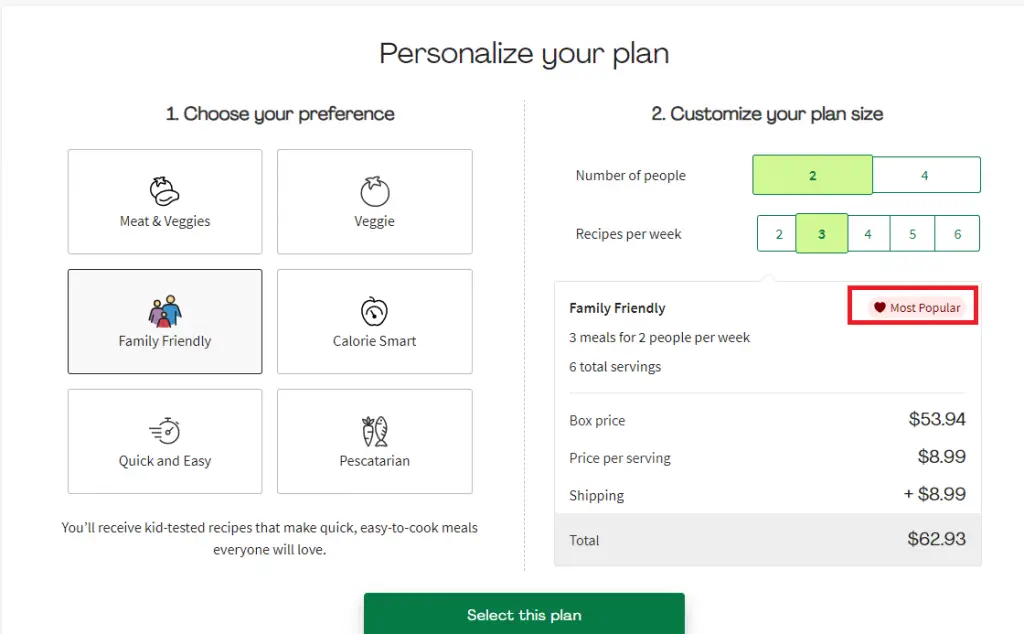 Depending on your plan, you can choose from more refined dishes such as meatballs with cream sauce to more classic dishes such as pasta Bolognese or meatloaf.
All meals are delivered in boxes and you can modify the plan to serve your needs (as well as the needs of your family). You can also change the delivery schedule if something has changed in your life, and if you need to leave, you can skip the week of delivery.
However, if you decide to cancel HelloFresh delivery, you can do so at any time and it's easy enough.
How to cancel HelloFresh delivery
To start with, it's easy enough to cancel HelloFresh delivery, but you need to do it in time (five days before delivery) or you'll be charged for meals that are in transit.
Here's what you should do in order to cancel your HelloFresh subscription:
Go to HelloFresh website and log in
Find your name in the top-right corner
Go to Account Settings
Scroll down and find go to Cancel Plan
Click on Cancel Anyway button
Confirm the cancelation
You can send a feedback as well when you will go to the window that will tell you 'Your subscription has been cancelled'
Note that you must cancel by 11:59 p.m. Pacific time and five days before your future delivery, or you will be charged for that delivery.

Can you delete your HelloFresh account?
Unfortunately, there was no information about whether HelloFresh allows you to delete an account. Moreover, the information on the Web was controversial. For example, on the Reddit thread, people write that HelloFresh doesn't give you the option to delete your account if you have already signed up. According to this info, the only thing you can do is cancel your subscription. A Reddit user under the username BearMcBearFace tried to find a solution and this is what he got: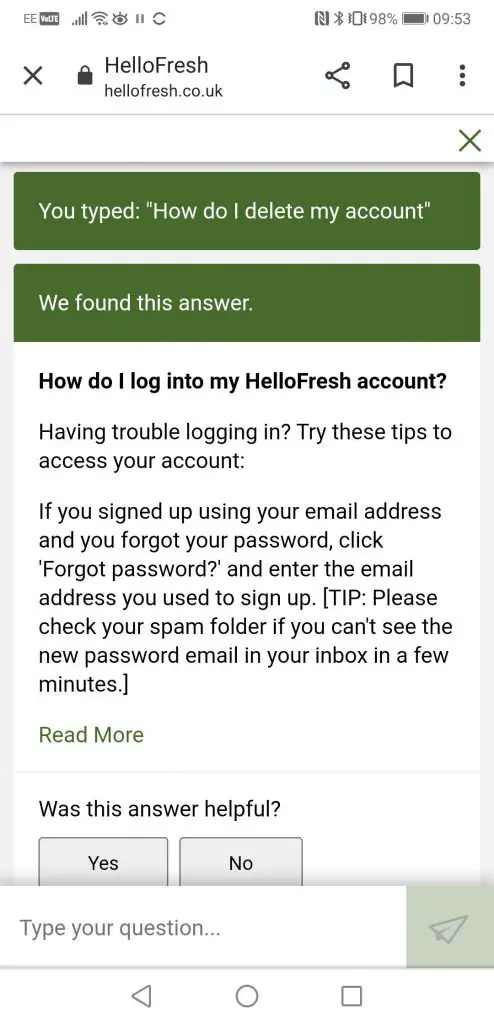 However, I reached the HelloFresh Customer Service team and they clarified some points. You can't delete or deactivate a HelloFresh account in your Account Settings, however in case you want to do this – you need to reach the Customer Service team and give them your account e-mail address, they will ask you for the reason why you want to delete a HelloFresh account and then you can ask them to deactivate your account permanently. I will attach screenshots of our conversation below.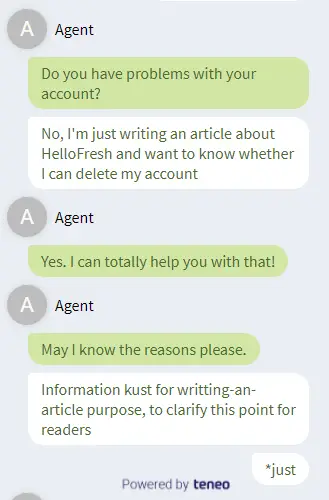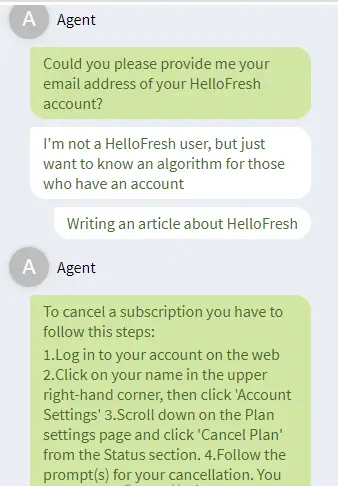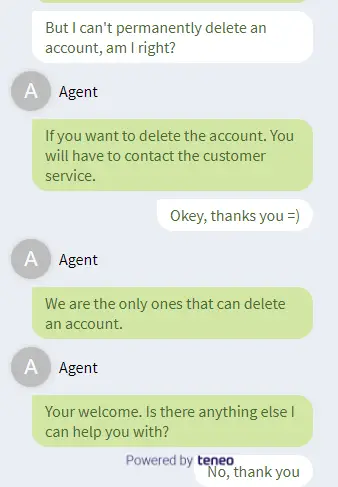 This story was written by Vladislav Sheridan and reviewed by Jane Weisenthal, a Senior Tech Editor at Splaitor, according to Splaitor's Quality and Fact-Checking Policy.
Featured image credit: HelloFresh