Twitter was bad in one dimension – you couldn't edit tweets, including you couldn't choose who could respond to your tweets. For example, if you want to post your thoughts and have it shared with a narrower audience of your followers or like-minded people.
And you can do this even after you've already published a tweet.
I see this as a cool feature that will give users better control over the thread, including avoiding unnecessary conversations and focusing only on responses among those whose opinions are really interesting to the user.
How to choose who can reply to your tweets
In fact, it's so simple that I feel uncomfortable writing this article. However, here's how you can change who can respond to your tweets:
Open Twitter and type a tweet you want to post
Click or tap on 'Everyone can reply' to change the people who can reply
Choose among 3 different options: Everyone, People you follow or Only people you mention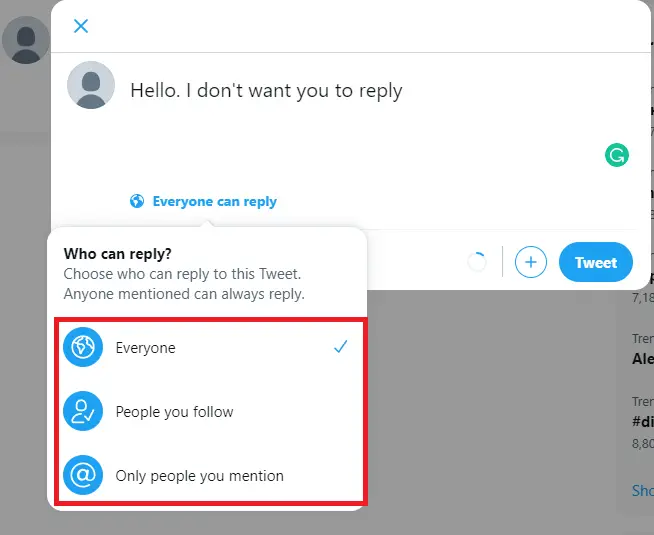 Click or tap on 'Tweet' to post a tweet
How to change who can reply to your tweet after it was posted
In case you've already posted a tweet, but now you can change who can reply to it, you also can do this. To change who can reply to your tweets just do the following:
Go to the tweet you want to change permissions for
Click or press on the three-dots icon on the top-right corner
Choose Change who can reply
Set up new permissions