When using the HDMI output on your TV, you may sometimes run into different problems. Most often, users have problems with audio playback through the HDMI port. There can be a variety of reasons for this problem. I would divide them into software and hardware. Accordingly, the first type occurs due to system errors and is quite easy to fix, but the second type can occur due to hardware problems and here you may have to replace some parts of your devices.
In any case, before you panic and go to the repair shop to fix your TV or external device you should try some basic things that can help you fix audio problems. In fact, there are quite a few different fixes that can help you fix this problem.
What to do with HDMI problems on your TV
These days there are quite a few different ports and connectors for connecting third-party devices. Ten years ago I remember the situation when different manufacturers made different ports on their devices in order to make money from the sale of accessories and adapters for these ports. For example, every modern TV set will always be equipped with an HDMI connector. The same connector is equipped with most external devices that you can connect to your TV.
However, even though HDMI is standard for most devices, there are still sometimes problems with it. As an example, some users complain that when they connect their device to the TV, no sound is displayed. I have personally encountered this problem a few times and found out that there are several different ways to solve the problem.
The first thing you should always pay attention to is your cable, it may be damaged or trivially be too long, which causes interference with the signal. If you're sure that there is nothing wrong with it, you should understand that this problem doesn't occur very often and therefore there are a number of universal methods for fixing this error that you should try before sending your device for repair.
Read also:
Why you might have sound problems with HDMI on TV
First, you should determine what may be causing problems with your device. I can divide all problems into two main categories: software and hardware failures. Accordingly, you can use the first signs to understand what type of problem you have in order to decide which method is better to try first.
Software problems can include any bugs or errors that occur with the operating system of your TV or the device you want to connect to your TV. Usually, software bugs can be identified by the fact that other functions of your device are delayed or don't work at all. Most often such errors occur when computers are connected to your TV.
Hardware errors can be much more complex. If you have a hardware failure then you will most likely have to take your device to repair service or try to find a method of repair yourself. However, it is worth remembering that if you break your device in such a case, you will not be able to contact the manufacturer to have the device repaired under warranty.
If you aren't sure what type of error you have, you can simply go through all the methods one by one to fix it. The main thing is to be careful not to do anything unnecessary so that you don't damage the device even more.
How to solve sound problems with HDMI on TV
Several times I have personally experienced sound problems on my TV. In all cases, I have been able to get the sound back without having to call a repairman, using a few simple steps that anyone can follow. First, you should determine whether your problem is a hardware problem or just a system bug. If the place has a system bug then you can go to the end of the list. If you can't determine which type of error you have, just try all the methods one by one.
Try rebooting
For starters, the easiest thing I did was to reboot my tv and my device. Just turn them off and unplug them for a few minutes, then plug them back in and try restarting the device with sound.
Check to see if you have sound on
I ran into a sound problem once and it turned out that my set-top box was just muted. So in this step just try increasing the sound on your device and then on the TV. Remember that there are some devices that are just muting, and to turn it off is possible only with a special setting or button on the remote, the usual raising the sound, in this case, doesn't help.
Try to reconnect the device
Also one of the most common bugs is a driver error when connecting the device to your TV. In this case, simply remove the wire from your TV and wait a couple of minutes. Then plug the wire back in and make sure it is firmly inserted into the port.
Check the device on another TV
I have several TVs in my house and if I see some problems with a device connected to a TV, one of the first solutions that come to my mind is to try another TV. Just connect your device to another tv and so you can understand if the problem is with your device or if there is a problem with the tv.
Check the sound on your TV
This solution is more of a hardware issue. You need to switch to any other signal source like regular TV or any streaming service if you have Smart TV and check if there is sound in that case. If there is still no sound, then most likely the speakers are broken and you need to go to a service center for repair.
Check your Cable
More often than not, any problem with HDMI is solved by simply replacing the cable. If you have a spare, be sure to try changing it to see if that was the problem.
With these simple solutions, you can solve most problems with your HDMI. Just try them one by one, it won't take much of your time, however, all of these methods are absolutely painless and don't even require you to leave your house.
What alternatives you can use instead of HDMI
If your HDMI port or cable fails, there are several good alternatives. It is worth understanding that not all TVs have these ports, but if your device has the necessary port or you buy an adapter, such as a display port to HDMI, you can connect using them as well. I would highlight 3 main ports that I personally have used and which are quite common on different TVs.
A/V input
This input is found on older TVs, it requires two or three cables, one of them will be responsible for video and the second for audio. They will be different colors and you just need to connect the same colors on your device and on your TV with the same cable. Keep in mind that with this input you will not have the most modern and best picture, but it is still a reliable replacement for a broken HDMI.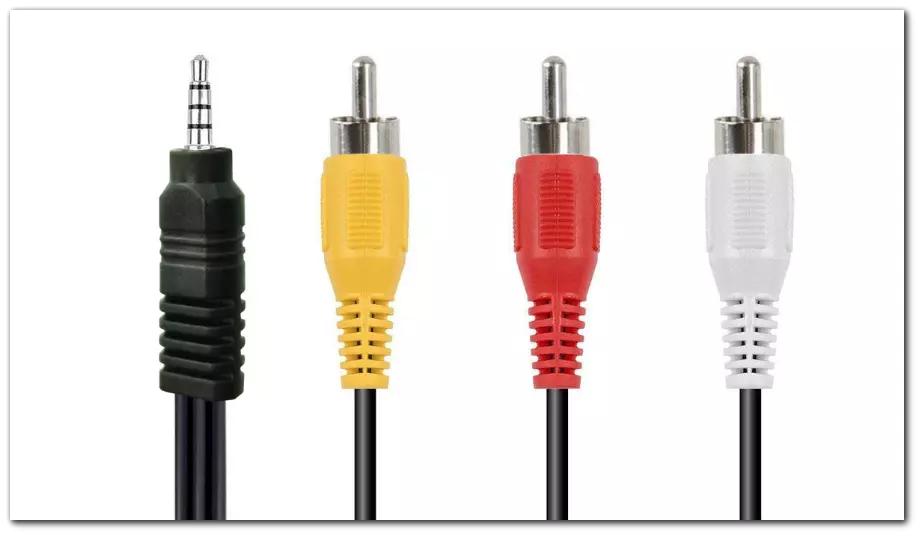 VGA input
This is usually used to connect your PC to your TV. Again, this is a more outdated connection that is rarely seen on the newest TV models. It is important to remember that you shouldn't work on your TV as long as you do on your monitor.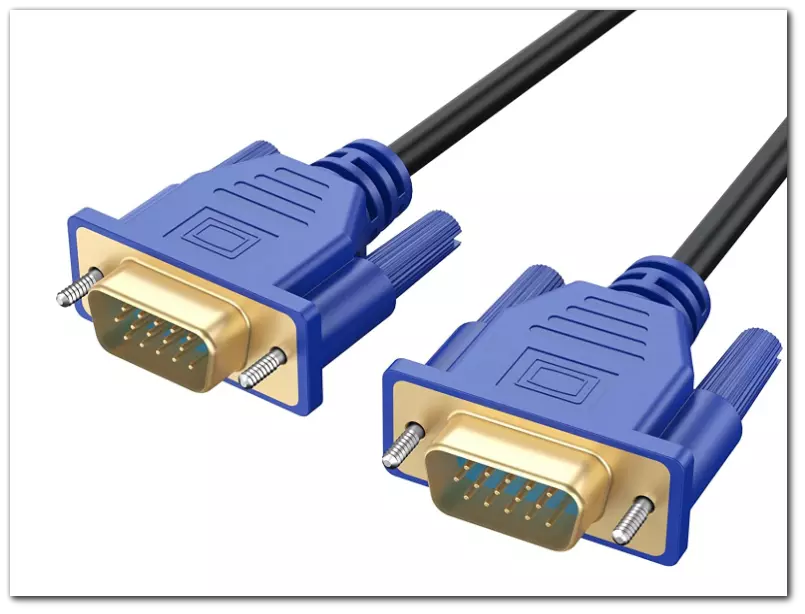 DVI input
This is the most common after HDMI. It uses a similar system and transmits an HDTV signal. It is also found on some set-top boxes and other equipment. In addition, it is capable of transmitting a high-resolution picture with a good frame rate.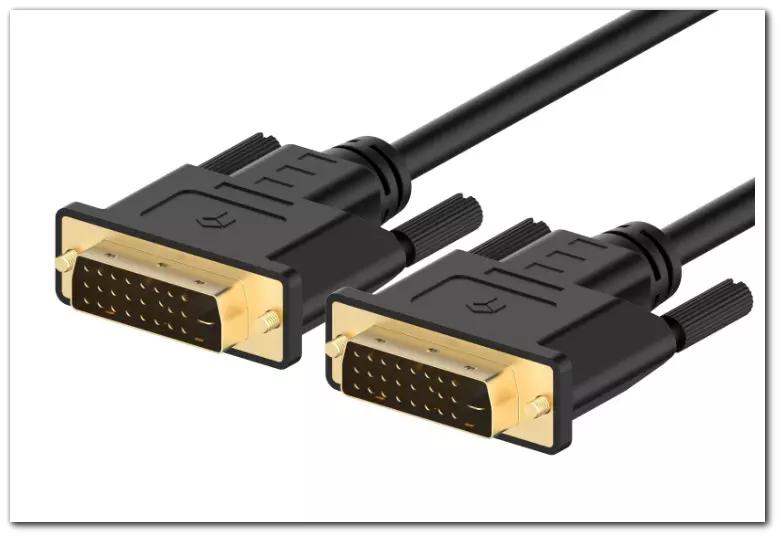 These three ports are the most common and frequently used in modern and old TVs. Other ports you might find are the Display port or the USB port. They're also a very good option, but the display port is usually used on monitors to connect a PC, but you can't display a picture with the USB, you can just read the data on the device connected to the USB.
Read also:
Is it possible to connect external speakers to your TV
In case you find that the problem is caused by broken speakers on your PC, you can always replace them with an external sound device. If your TV supports Bluetooth, you can use a regular wireless speaker. You just need to go into the settings of your TV, find the Bluetooth section there and connect the device. After that, the sound should be automatically transferred to it.
There are also various wired devices that you can connect to your TV. In general, the instructions for the different TVs will be approximately the same.
In fact, with advances in technology and improvements in the production of movies and TV shows, sound has begun to play a rather large role in watching movies, so you might even want to consider buying a surround sound system so you can get the most out of watching your favorite shows.