If you are a Windows 10 user, then you may have encountered a problem when your PC very rapidly increases the load on the CPU. This is especially unpleasant if you are using a demanding program or, for example, playing a game at the same time. So you decided to check task manager and you saw the process ntoskrnl.exe which is really stressing your system. You can fix this process and you will learn how to do it below.
What to do if the ntoskrnl.exe process consumes a lot of system resources
Windows 10 uses many different processes in the background for proper operation, some processes can significantly load the system or consume a lot of networks. One of these processes is ntoskrnl.exe. Even though it's a system process, many users claim that ntoskrnl.exe uses a lot of RAM after starting the PC.
How to fix ntoskrnl.exe process consumes a lot of Ram, CPU
The Nntoskrnl.exe process is an executable file for Windows NT. In the Task Manager, this process is shown as a 'System' and you can find more detailed information in the 'Details' in the Task Manager. The executable is a basic part of the operating system and takes care of some important services, such as process and memory management, etc.
When you open some app or game, ntoskrnl.exe sends information about all processes to run and Windows 10 starts compressing data in memory.
So, ntoskrnl.exe has no effect on increasing your memory or CPU load. Sometimes a corrupted driver file or a malicious program starts writing data to the available executable file, every time. Therefore, ntoskrnl.exe suffers difficulties between processes. Interruption makes your CPU usage really high, memory also starts to gobble up more.
How to disable the Windows Update service
Many users complain that in some versions of Windows 10, the System service with the process name ntoskrnl.exe loads the hard drive more than 90%. You may not even notice but when you work, different updates may be written to your PC in the background. However, you can fix it if you disable the "Windows Update" service which puts a load on your hard drive and processor – the System service.
To disable this service isn't very difficult and you need to:
Press Win+R and type services.msc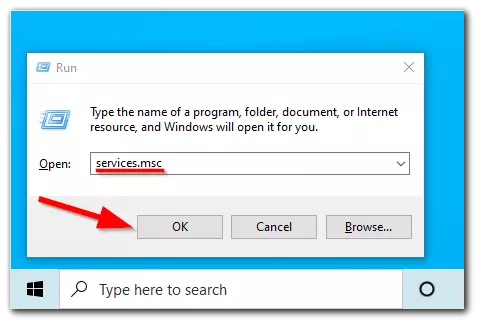 Find the services from the list below, click on 'Windows Update' twice to open the properties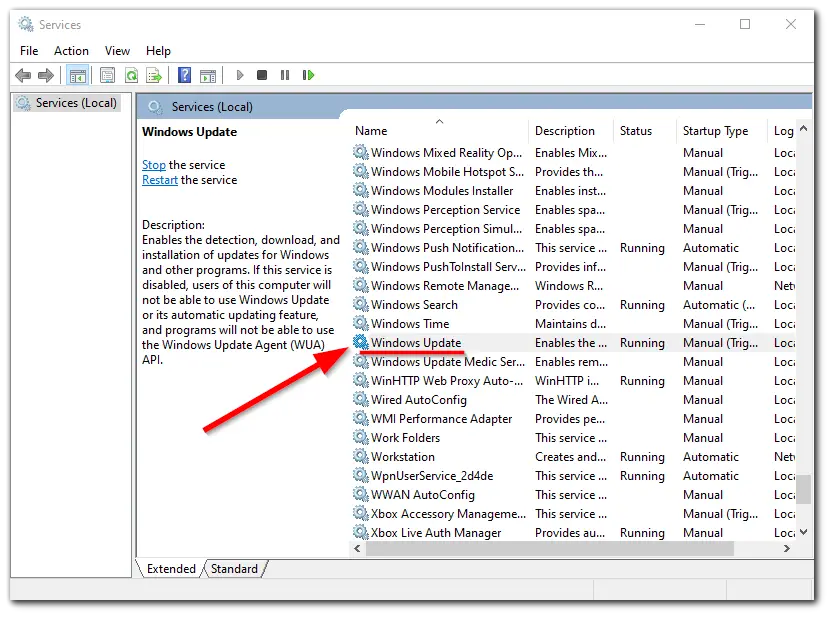 Click 'Stop', and select the startup type 'Disabled'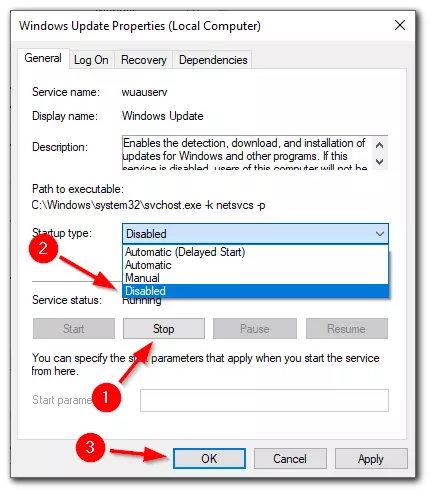 You can also disable these services that could potentially cause this problem:
Diagnostic policy service
SysMain
IPsec policy agent
Client tracking changed connections
If you currently have a very high load on CPU or RAM, then turn off services gradually at intervals of 1 minute. After turning off each service, check if the load is reduced on your PC or not. This way you will quickly find problematic services.
How to run a system file check
One of the reasons why ntoskrnl.exe process in Windows 10 can take system resources is corrupted or missing system files. You can use the SFC and DISM commands to check the integrity of system files and restore corrupted files in Windows.
These two utilities can be extremely useful if the Windows operating system is unstable, errors appear when running standard apps or services, after a virus infection, etc. To run the scan you need to:
Open a Command Prompt as an administrator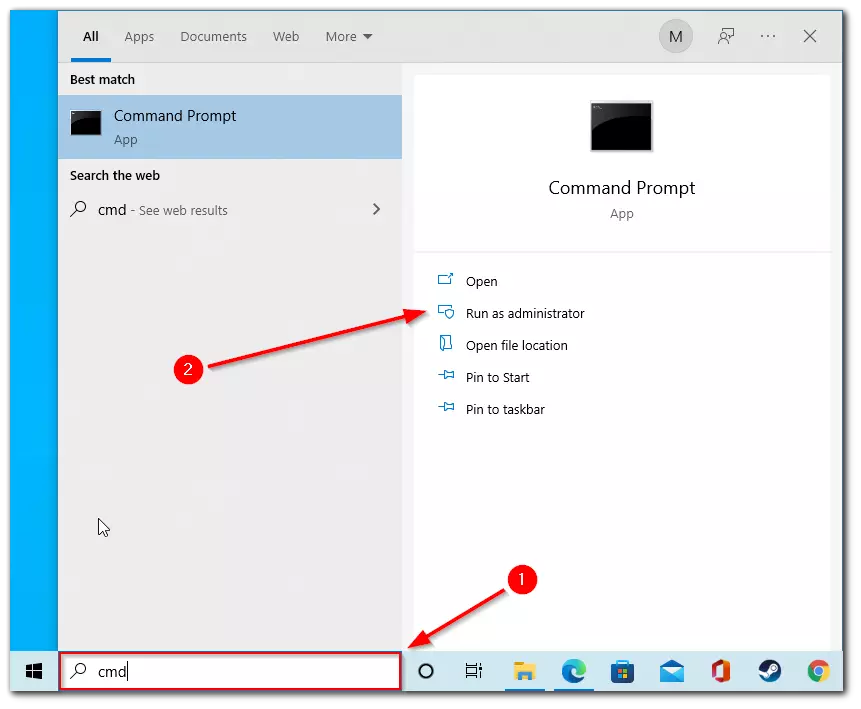 Also, enter Dism /Online /Cleanup-Image /RestoreHealth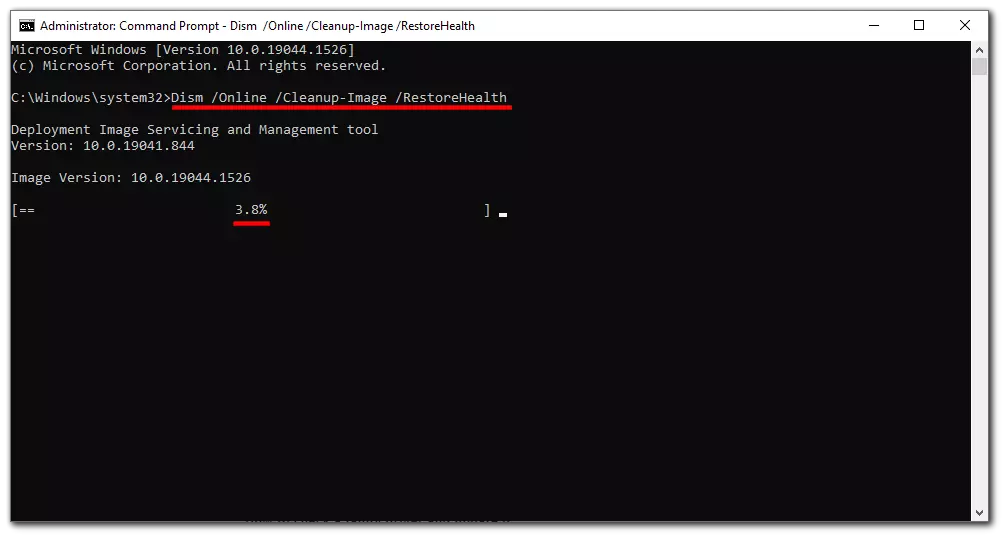 Scanning and restoring system files may take a long time, once the process is complete, restart your PC.
How to check a faulty driver and update it
Drivers may be the reason why the ntoskrnl.exe process may be bothering you. In order for you to fix this error, you will need to update or reinstall the driver. In order to do this you will need to:
Press Win+R and type devmgmt.msc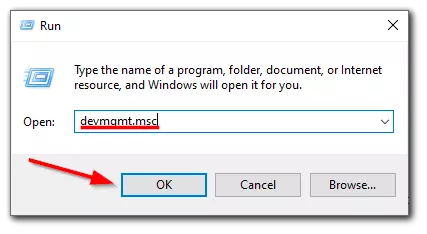 Click the 'View' tab and choose 'Show hidden devices' from the menu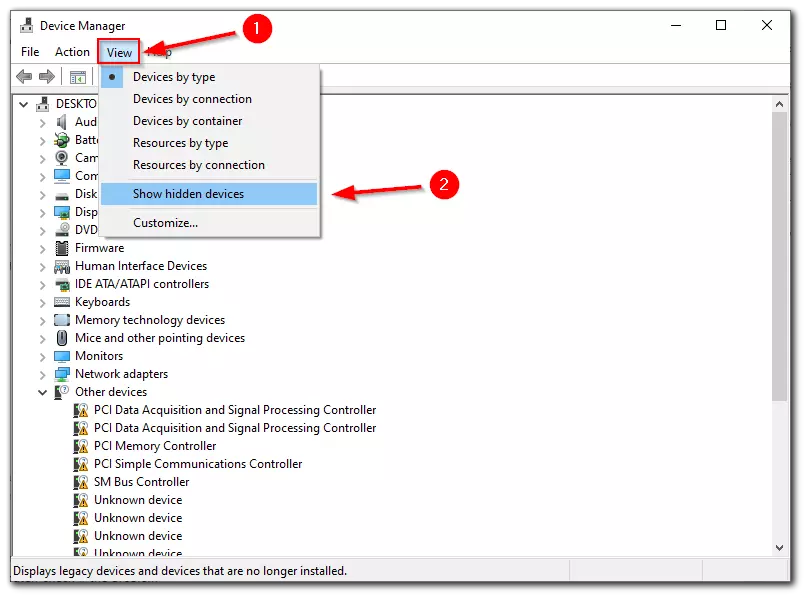 Find the devices with a yellow exclamation mark next to them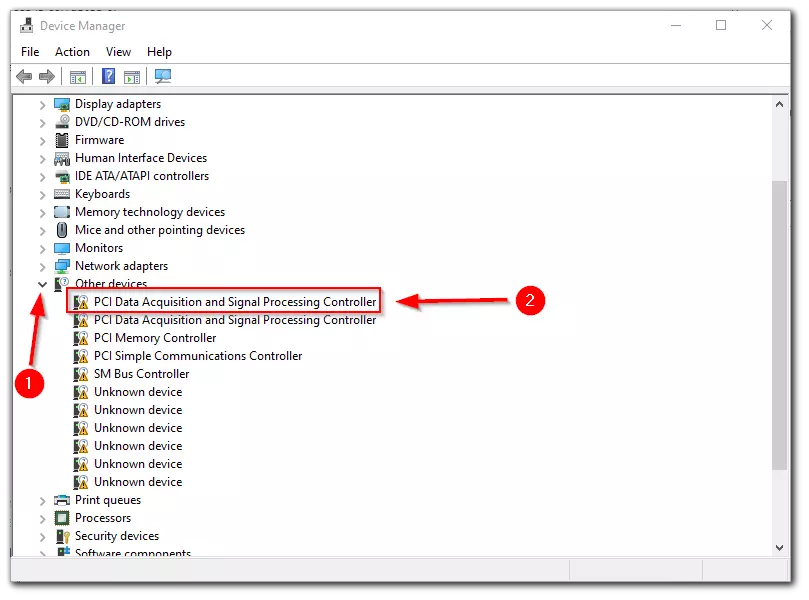 Right-click on it and click 'Update driver'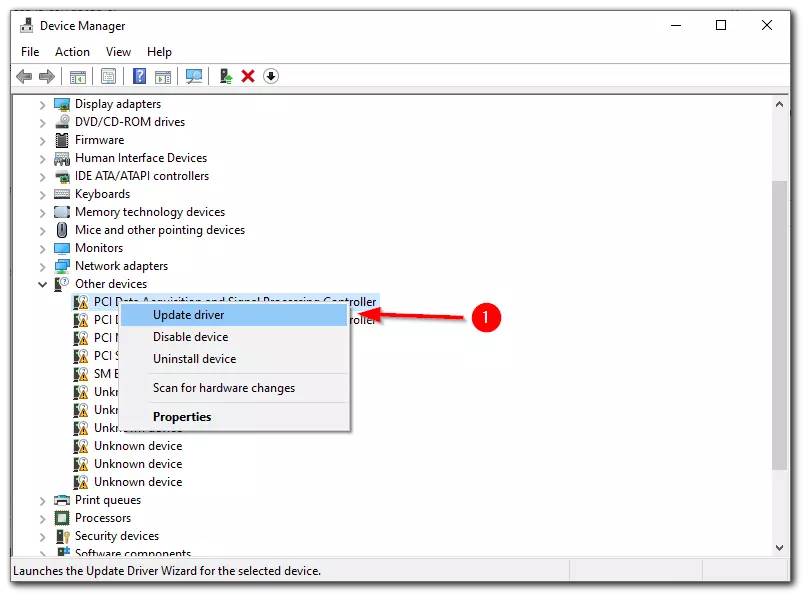 You can update the driver manually or Windows will do it for you
Also, update your video card drivers to the latest version from the manufacturer's official website or use the official programs from the GPU manufacturer, for example NVIDIA GEFORCE® EXPERIENCE™.
How to disable antivirus to correct the error with the system load
Often a third-party antivirus can cause a heavy load on the system with the "System" process. Uninstall third-party antivirus for a while and after restarting your PC, check if the problem persists.
It's better to remove antivirus completely because if you just turn it off, its built-in firewall will still be working and will affect the "System" process.
How to turn off indexing files and folders on your HDD so as not to burden the system
Also, a problem that can cause a high load of the ntoskrnl.exe process is indexing files and folders on your hard drive. You need to disable indexing, and to do this you need to:
Right-click on the local disk and select 'Properties'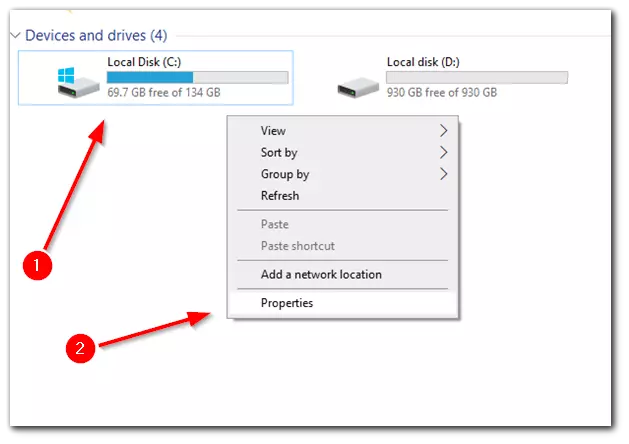 Click on the 'General' tab, uncheck the "Allow files on this drive to have contents indexed in addition to file properties" box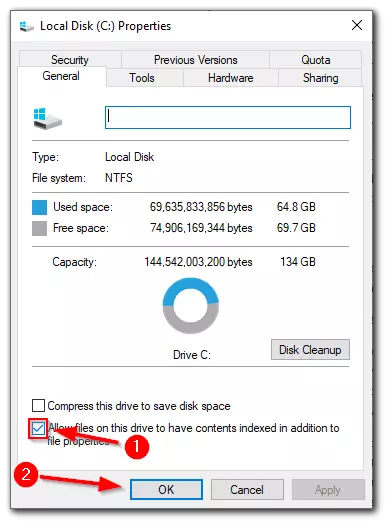 You need to do this for every local disk you have on your PC
The only drawback is that if you disable indexing, you won't be able to search for files and folders through explorer or start menu search.
How to switch to high performance mode
Windows 10 has several power modes that you can use, and by switching to another mode, you can improve performance or reduce power consumption.
Sometimes changing the power mode can solve your problem with high CPU, RAM, Disk usage
You can correct this situation by switching to High-Performance mode. To do this you need to:
Search for 'Control Panel' and click on it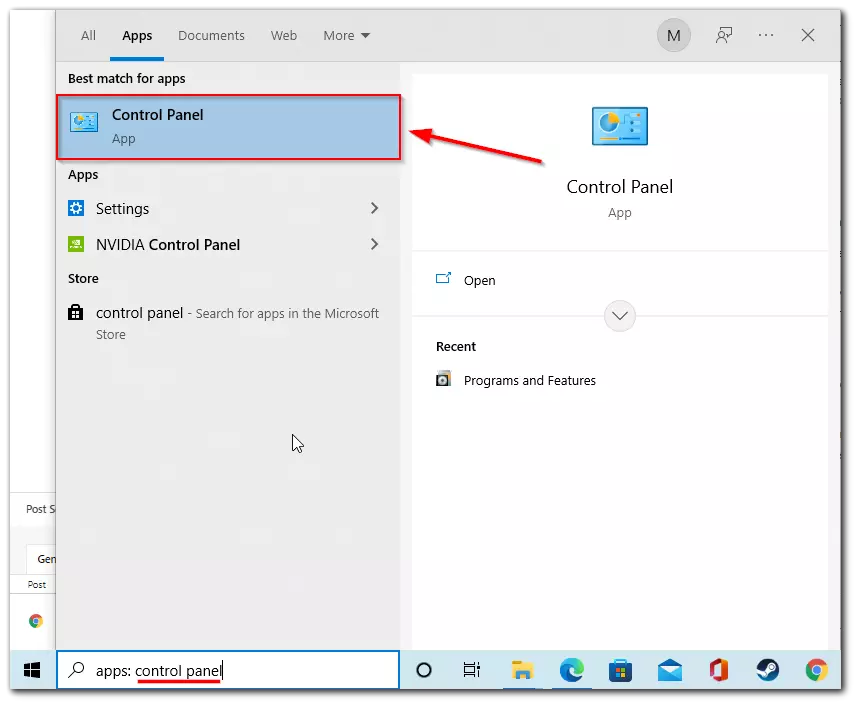 When the Control Panel opens, go to 'Hardware and Sound'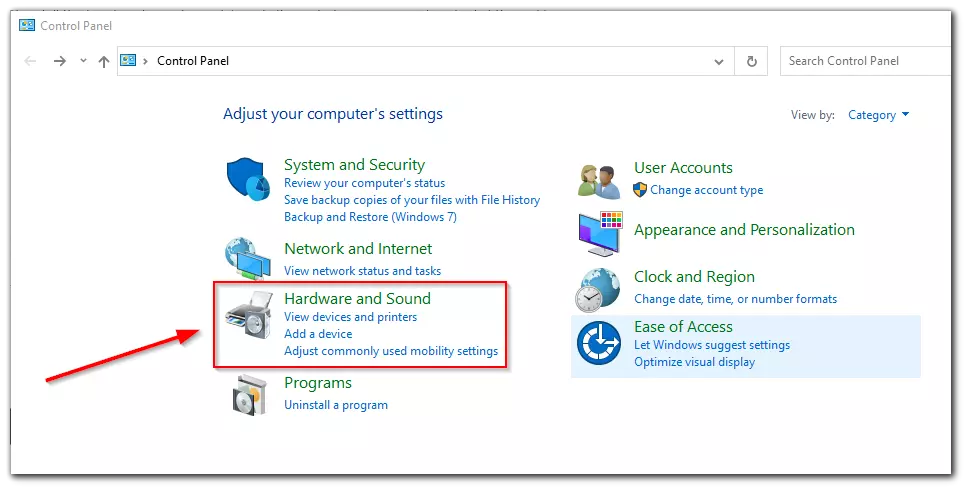 Now go to 'Power Options'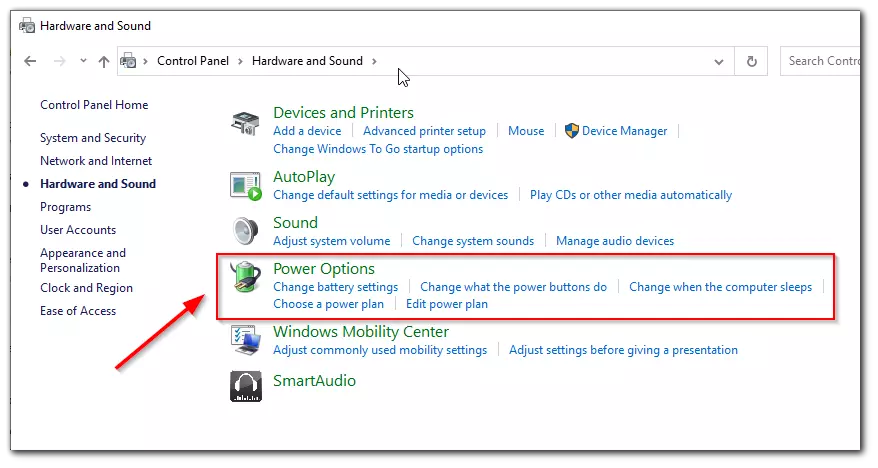 Select the 'High-Performance' profile.
The high-performance mode can help solve the problem with the load on your PC. However, this mode consumes more power, so if you have a laptop, its battery will drain much faster.