One of the weaknesses of many modern smartphones is their battery capacity and operating time. In the case of newer iPhones this isn't such a big problem, but users of newer models such as the iPhone 13 still sometimes find that their smartphone can run out of power too quickly. In that case, it's a good idea to keep track of how much charge you have left. In the case of Apple technology, this is quite easy to do.
What you need to do to check how much battery you have left on your iPhone 13
One of the weaknesses of any modern mobile device is its battery life. Modern devices consume a lot of energy. This is primarily due to the fact that they have quite a wide range of functions and quite powerful hardware.
Ten years ago, the norm for any cell phone was to work for a day or even 2-3 days at a steady load. This was caused by small screens and not-so-powerful hardware.
After companies began to produce smartphones with large touch screens, the battery life began to decrease significantly. This is mainly due to the fact that the screen itself consumes a lot of power, and the desire of manufacturers to make their devices smaller, lighter and thinner, makes it impossible to put large batteries in our mobile devices.
In this regard, even on the most modern models of iPhones, the problem of battery life is quite acute. Many users constantly monitor the state of their battery to know how much more time their phone is able to live and when they need to look for a charge. With iPhones, users have a handy battery percentage tracking feature. This means that users can see how much battery power is left in their device.
How to access battery information on your iPhone 13
If you use an iPhone, it will be very, very easy to get access to the battery percentage. In modern models of iPhones, you need literally a few seconds to do this. All you have to do is open the Control Menu. You can do this at any time by swiping down from the top right side of the screen. Here on the top right side, you can see how much charge is left on your device.
You can also access battery information with a handy widget on your smartphone's home screen. To add it to your screen you need to:
On the home screen, press and hold for a few seconds until there are minuses near the icons and they start to shake.
Then you need to tap the + sign at the top left of the screen.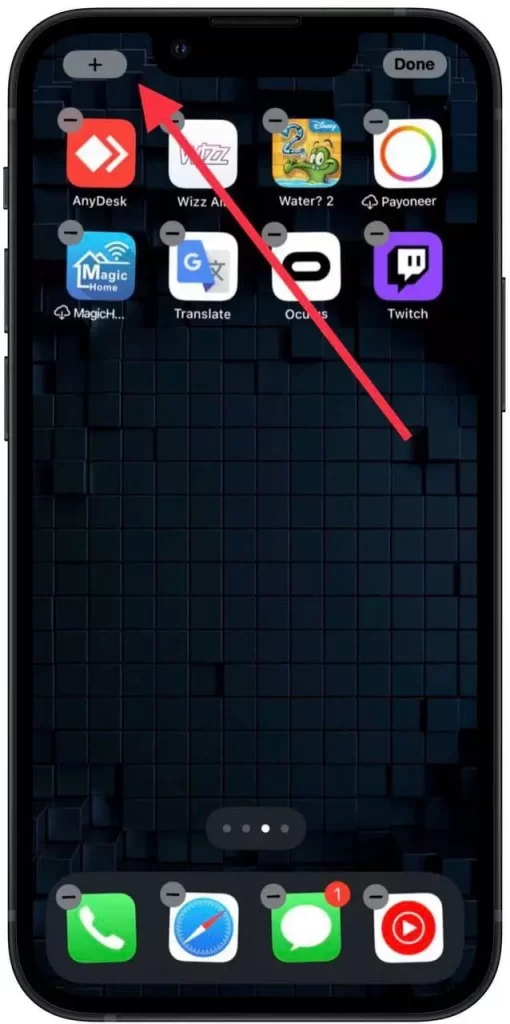 You will see the widget menu on your iPhone.
Here you need to find a widget called Batteries. Tap on it.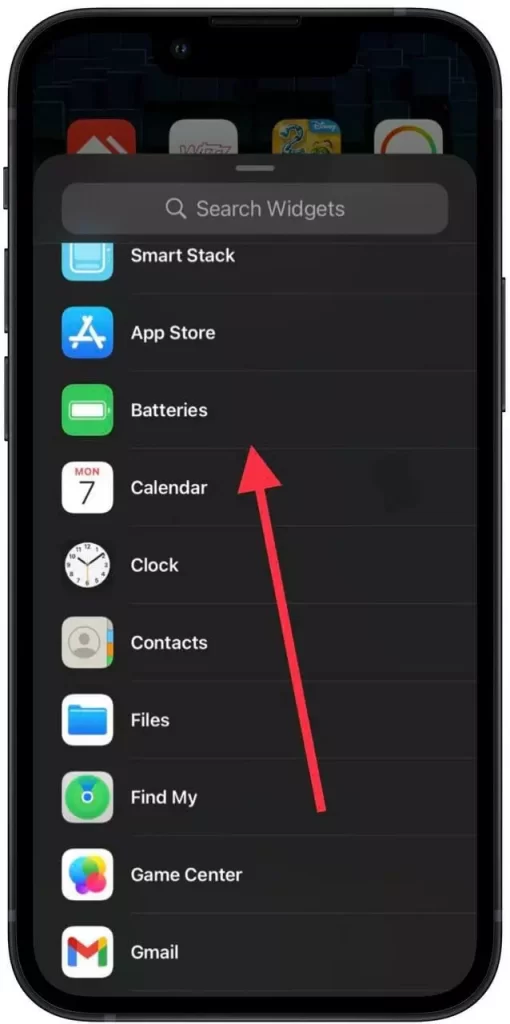 After that you will need to choose one of the 4 design options for your widget and click on the Add Widget button.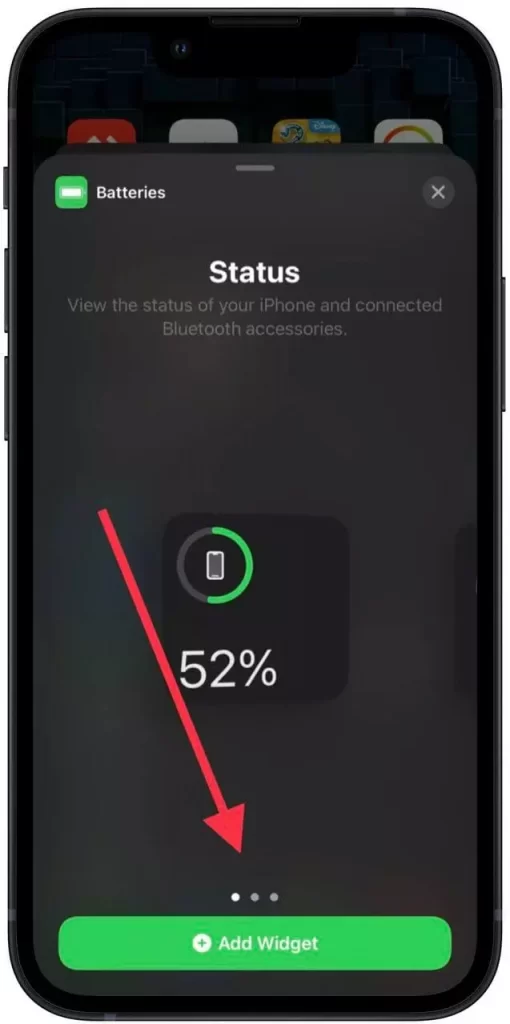 At the end it will appear on your homescreen and will display the percentage of charge of your smartphone.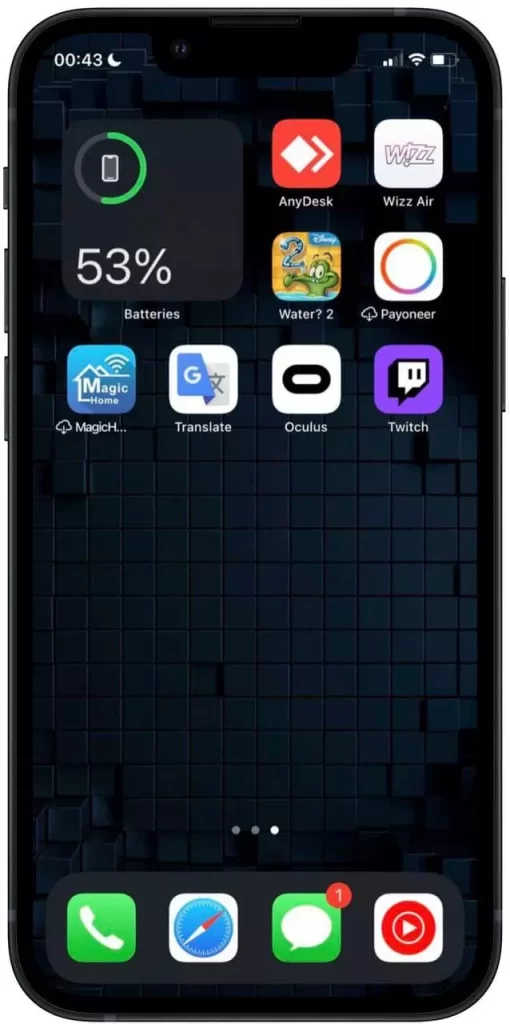 Note that if you connect different wearable accessories to your devices, like AirPods or Smart speakers, then the widget will also display their charge.
With these simple steps, you will be able to check the charge of your iPhone and always stay online.