In today's world, everyone has a social networking account. Regardless of their occupation, everyone communicates, reads posts and tweets, relaxes, and learns new things. People who are always in touch with social networks, regardless of age, use Twitter and other platforms.
It happens that users freely tweet information that has sensitive content. If you want to be a responsible Twitter user and flag a tweet for sensitive content. Then following a few steps will allow you to do so.
What to do to flag a tweet for sensitive content
Therefore, Twitter users include adults as well as children, even though there're age restrictions. When registering, children can specify an older age or use someone else's profile to keep up to date.
Sometimes users create a tweet that not every adult would want to see. Since most still visit Twitter for recreation and entertainment. That's why it's important to flag a tweet for sensitive content so as not to hurt anyone emotionally.
If your tweet could become sensitive material for someone. Twitter says this warning label is for potentially sensitive content, such as violence or nudity. Once you've checked the box that your tweet has sensitive content, it's up to the user to decide whether or not to view your tweet.
The user will be able to click on the 'Show' button and the tweet will then be viewable. This way you can be a more responsible user and take care of other people's feelings.
What steps to take to flag a tweet for sensitive content
If you're a user who frequently posts shocking content to your readers, you should pay attention. Similarly, in case you usually share tweets that evoke only positive emotions.
However, for certain events, you need to share your perspective on things that can be emotionally devastating to someone. If you think your future tweet should be flagged for sensitive content, follow these steps:
First, open the Twitter app on your device.
Then click the '+' icon to post a new tweet.
In the 'What's happening' section, write the text you want to share as well as add a photo or video.
After that, when the media file is uploaded, click the brush icon in the bottom right corner of the photo or video.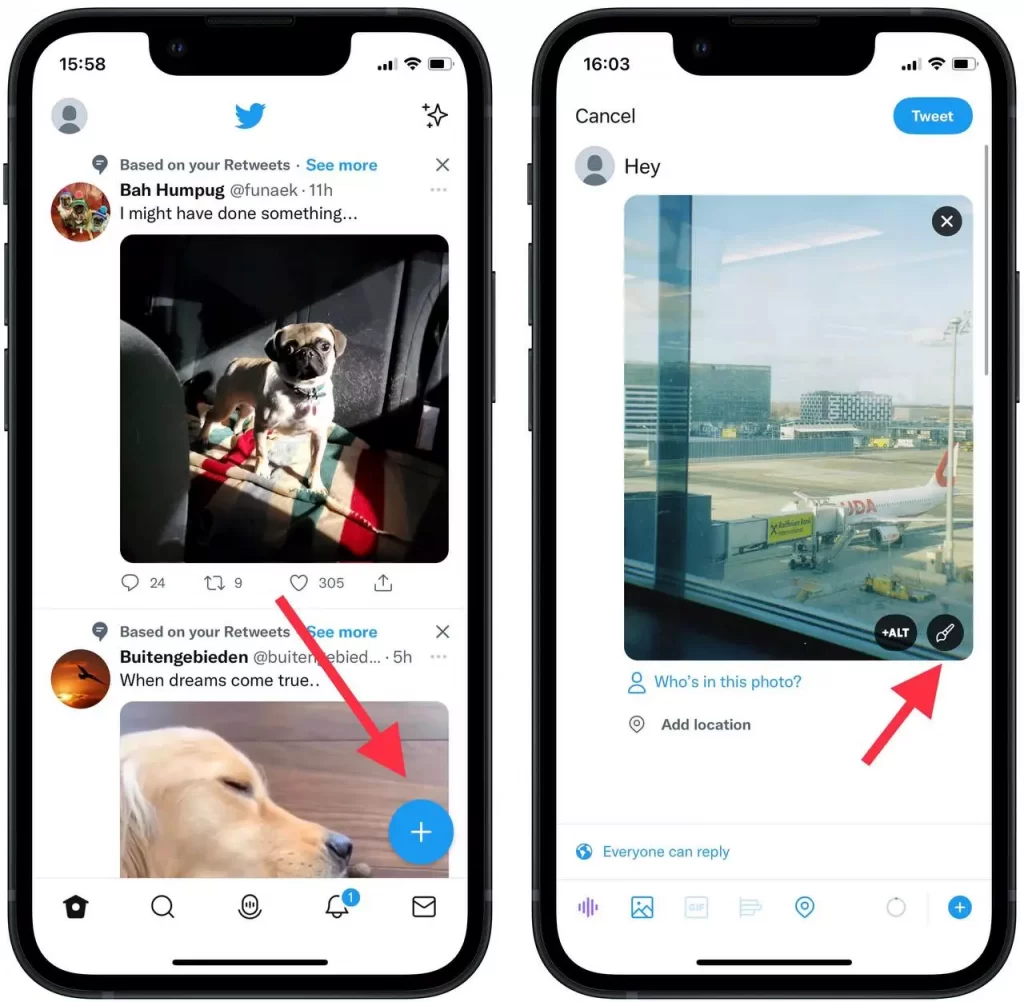 After that, you'll open the edit tweet window. In this section, you can add a filter, trim, add a sticker. You need to click on the icon with a flag that is placed last.
After you've clicked on the check box icon, a window will open in which you need to place a checkmark. There'll be 3 choices, 'Nudity', 'Violence', you need to choose the last option 'Sensitive'.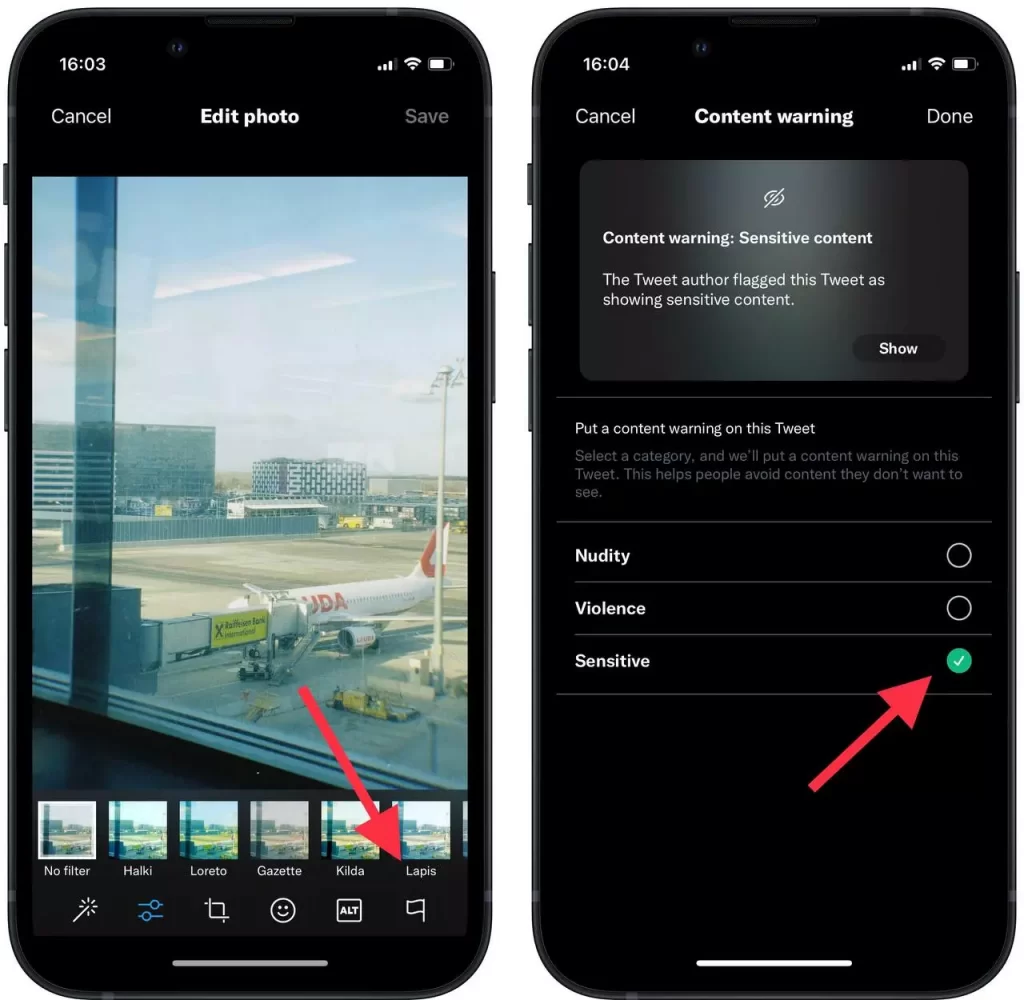 After that, confirm your action by clicking on 'Done'.
Then in the top right corner, click on 'Save' and 'Tweet' to get your tweet posted.
In case you are tweeting sensitive content and want to warn the other users about it, you can enable the following option. To do this you need to:
Open the Twitter app.
Then click on your profile icon.
Next, select 'Settings and privacy'.
The next step is to select 'Privacy and safety'.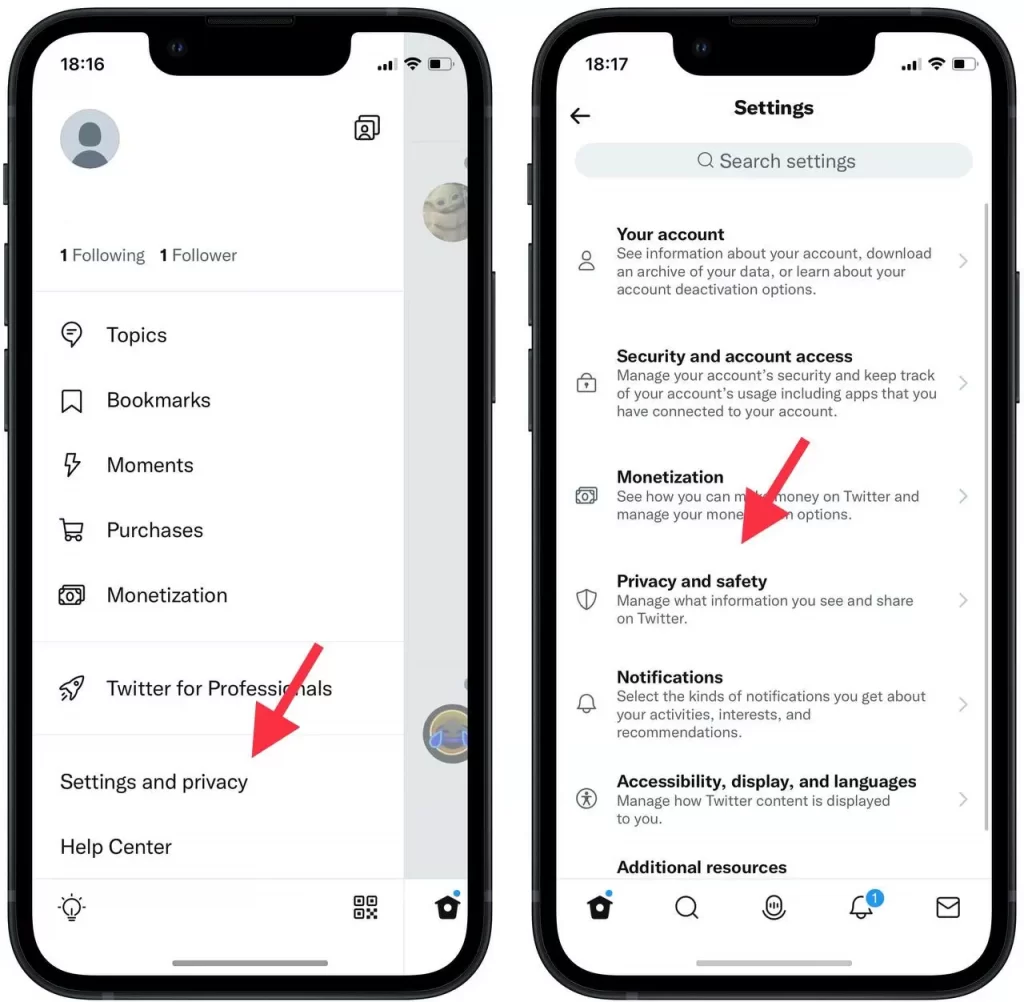 After that, select the 'Your Tweets' section.
You need to drag the slider to make it appear green. You'll agree to 'Mark media you tweet as containing material that may be sensitive'.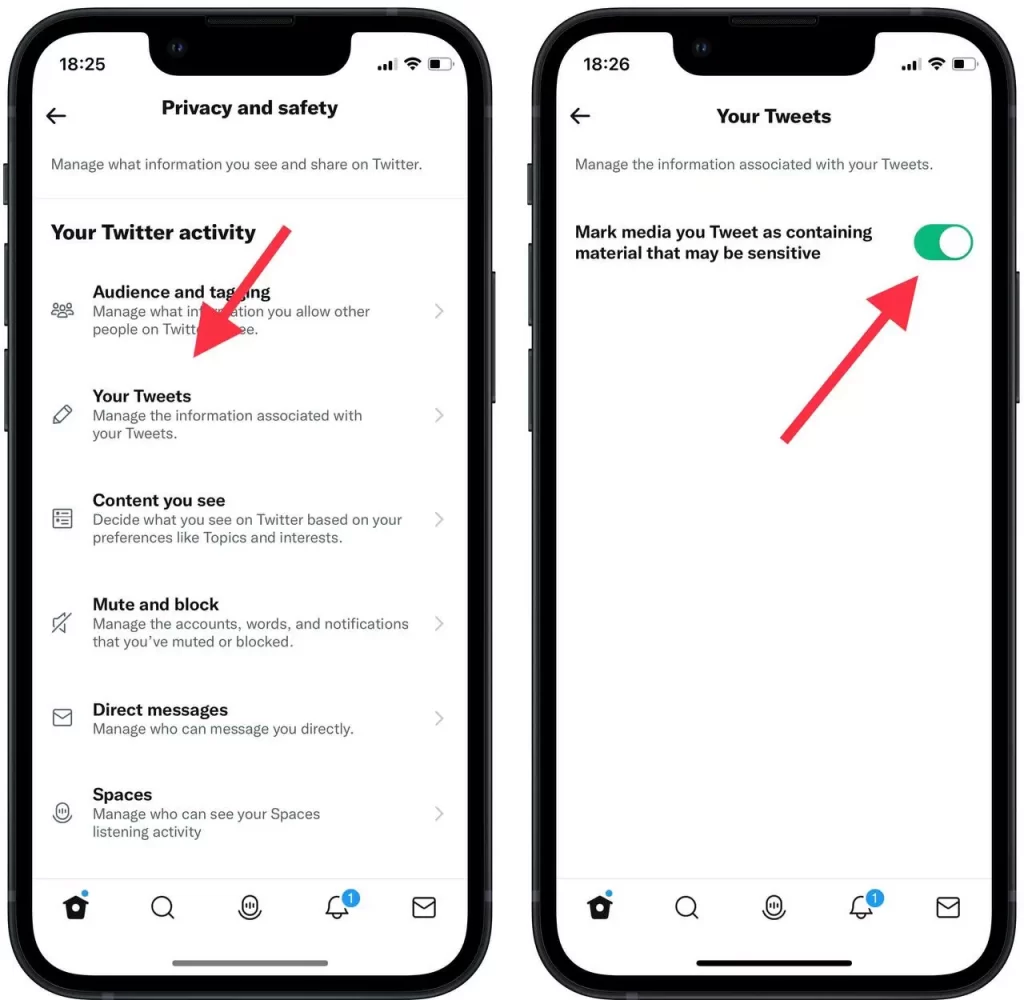 In case you don't retweet your tweet with sensitive content and someone complains. This media file will go to the Twitter staff for review. After that, if the staff finds out that the media file wasn't marked as sensitive at the time of uploading, there could be consequences. Such as independently marking the tweet as containing sensitive content, or even deleting it.