Apple has designed its ecosystem, so it doesn't extend beyond its devices. In other words, you can't use, for example, Safari anywhere except on Apple devices. And on the one hand, this emphasizes their uniqueness, but on the other hand, it creates some inconveniences.
Regarding iMessage, Apple doesn't provide official Android or Windows app versions. There's no even web app. Although many users would like to see iMessage at least on their PCs (not Macs), Apple is unlikely ever to port it.
After all, agree that you won't always be comfortable unlocking your iPhone and reading messages while working at a computer. Doing it at once and on the big screen would be much easier.
Fortunately, there are several ways to do it. Let's look at each one in more detail.
How to use iMessage on Windows 11 via Chrome Remote Desktop
Chrome Remote Desktop is a Google Chrome extension. With it, you can remotely access your Apple Mac devices from your Windows PC, which allows you to access the entire device and use the iMessage app.
If you want to install this extension, you can follow these steps:
Open Google Chrome and visit Chrome Remote Desktop webpage.
Then click on the Download button.
After that, click Add to Chrome.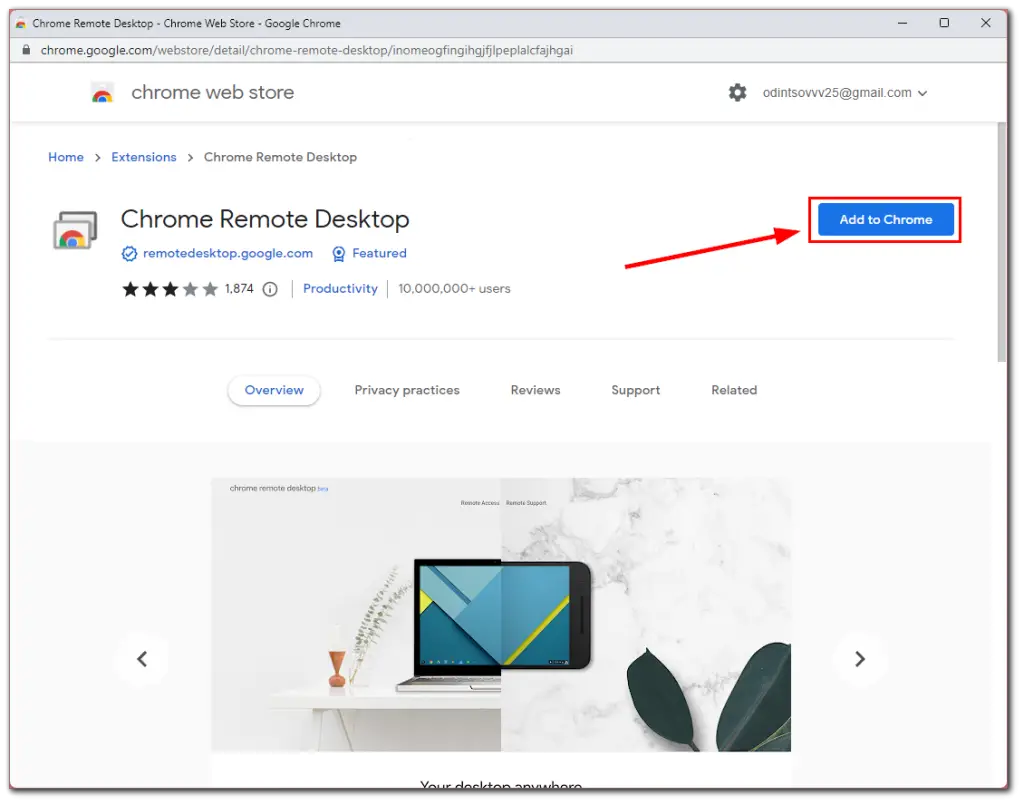 Now, click Accept & Install.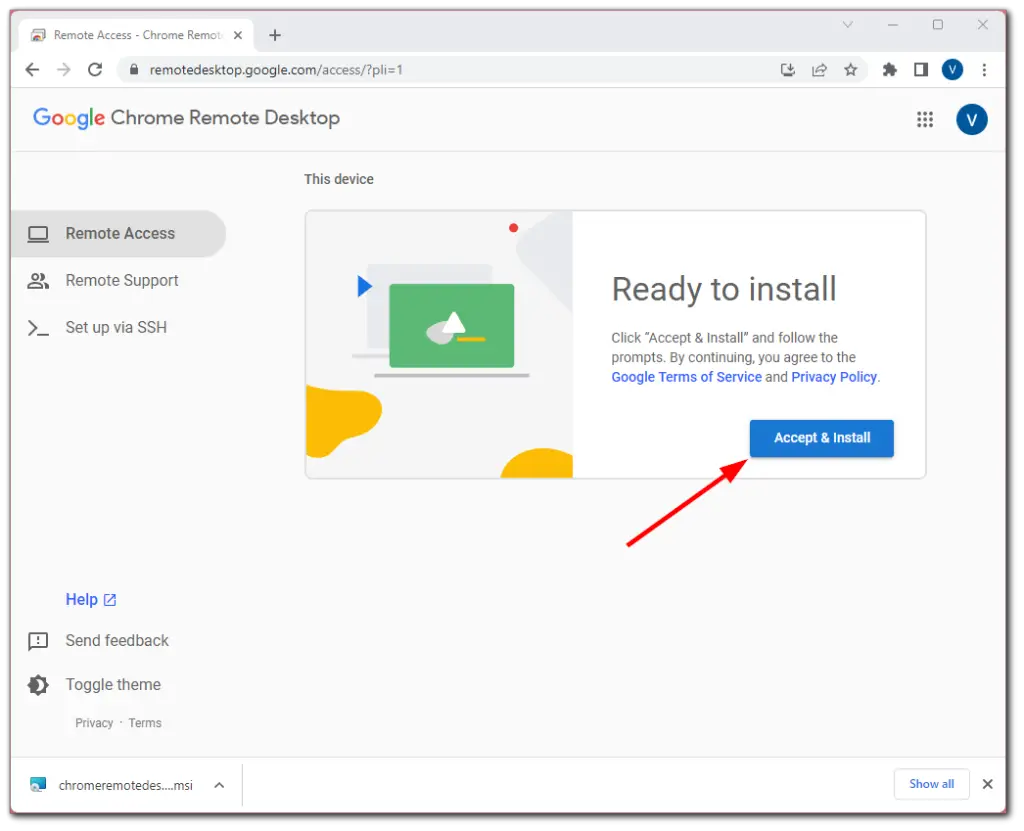 On the Chrome Remote Desktop page, type a name for your Mac or leave the default name.
Click Next to continue.
Create a PIN (you'll need it later to access your Mac through Windows) and select Start.
Select Yes again on the User Account Control (UAC) prompt window on your Windows PC to allow the system to set up remote access.
Enter the Mac administrator password to allow access to the Chrome Remote Desktop Host.
In a few seconds, the Chrome Remote Desktop setup on Mac and Windows will be complete, and both devices will go Online.
Go back to the Mac Chrome Remote Desktop page and select Remote Support.
Then click Generate Code under Share this screen.
Go to the Windows 11 Chrome Remote Desktop window and select Remote Support.
Finally, enter the code generated from your Mac and click Connect.
Once you have completed these steps, open iMessage on your Mac to access it on your Windows 11 PC.
This method isn't the best option for many people who don't have a Mac. Fortunately, there are two more methods.
How to use iMessage on Windows 11 via iPadian Emulator
iPadian Emulator is one of the best platforms to use iMessage on a Windows 11 PC. Although this tool isn't free and costs $25, it allows access to all closed iOS apps, including iMessage.
To use this tool, do the following:
Download the iPadian Emulator on your Windows 11 PC.
Then during installation, click on the box to accept all terms and conditions and continue.
After that, launch the app.
Finally, find the iMessage app in the search bar.
Remember to sign in to your Apple ID before accessing your iMessage.
How to use iMessage on Windows 11 via Cydia
Cydia is the last way to download and use iMessage on your Windows 11 PC. Before using this tool, ensure that your Windows device and iOS device are connected to the same Wi-Fi. You also have to pay for this service. It costs $4.
If you want to use it, follow these steps:
Go to CydiaFree.com on your iPhone and download Cydia.
Then open Settings and go to General on your iOS device to allow a new profile creation.
After that, create a username and password.
Next, open a web browser on your computer.
Under the enable tab, enter the IP address.
Press Enter and fill in your username and password to complete the setup.
Once you have completed these steps, you will be ready to connect and use iMessage on your Windows 11 PC.
Previously, if you had a laptop from Dell, you could use their unique app, Dell Mobile Connect, to mirror your smartphone screen and use iMessage on your PC. However, the company stopped supporting this app.