One of the most successful devices ever released by Apple is the AirPods. Compact, comfortable, easy to use, and with a strong battery. They have quickly gained a strong foothold in the headphone market. However, just like any other technology, they also have problems sometimes.
How to reset AirPods via wireless case
If you have problems with the proper sound or if the device starts to work a shorter amount of time without recharging, you need to consider that there is something wrong with the earbuds. In such cases, the first thing that comes to mind, no matter which device we're talking about, is to check if everything is okay with the hardware part.
If this doesn't work, then most go to more drastic measures such as resetting. Before proceeding with the steps listed below, I recommend that you check whether your AirPods are compatible with the devices you're using them with. The fact is that depending on the generation of the AirPods, their compatibility with different versions of iOS and devices may vary.
This may be the reason for the malfunction and therefore, if this is the case, a reset may not be necessary. However, if you're sure that this isn't the case, following the instructions below should help you:
Put the headphones in your charger (wireless case).
Leave them inside, close it and leave it in that position for 30 seconds.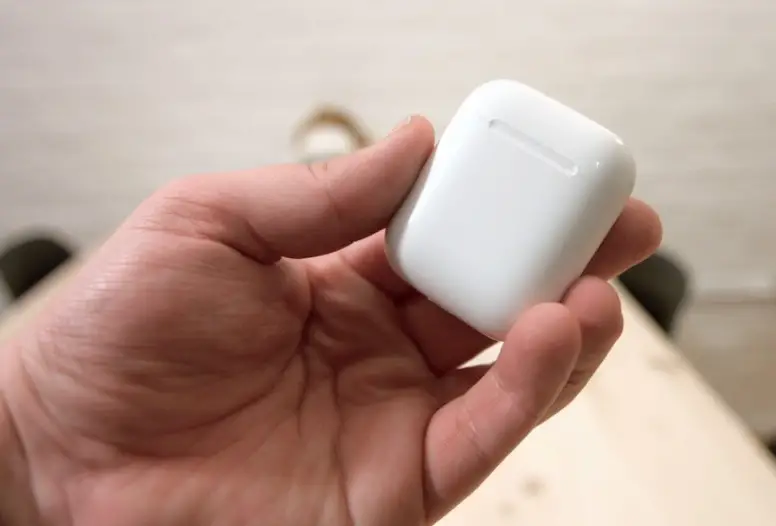 After that, in the device (iPod, iPhone or other) connected to the earbuds, go into bluetooth.
When you go to Bluetooth in the "devices" section, press the letter "i" next to the name of the AirPods.
You will then see the "Forget this device" function. Select it and confirm the action by clicking "Forget this device".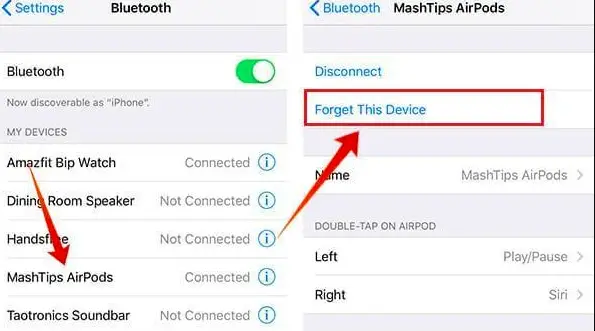 When you've finished disconnecting the earbuds from your devices, open the wireless case with the headphones inside and hold down the button on the back of the case.
When the light on the front starts flashing amber, release the button.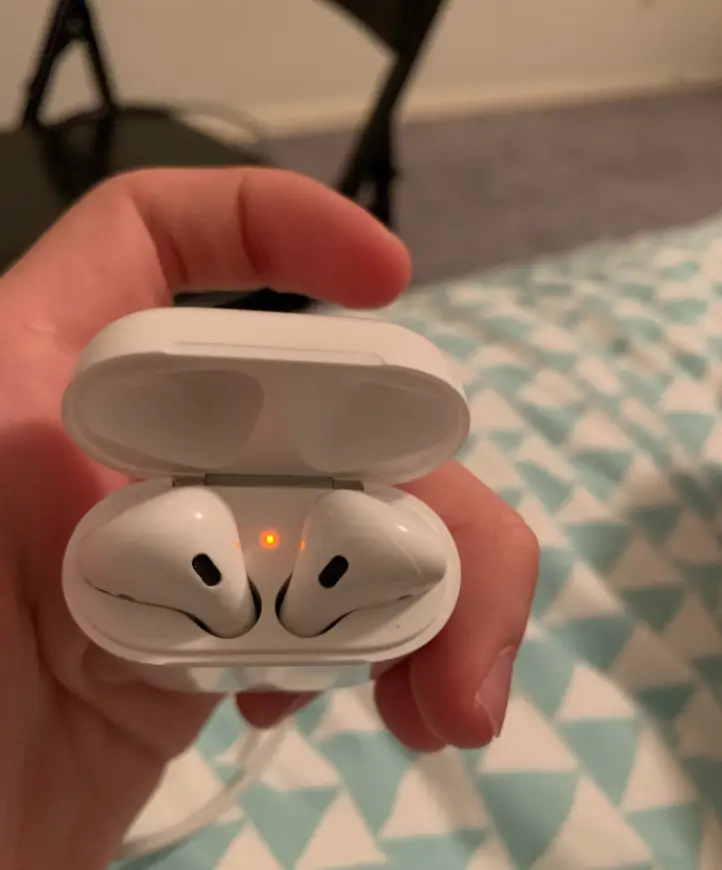 By making the actions listed above you have reset the AirPods to factory defaults. If this doesn't work, we recommend you reach Apple Support.
After you've reset AirPods, you need to re-connect them to your device.
To do this, do the following:
Put your AirPods right back in the case
Open the lid of the case
Press and hold the button on the AirPods' case back until it starts blinking white
Find your Apple AirPods in Bluetooth section of the Settings menu, they should be in Other Devices section