Only iPhone 14 Pros support Always-On display, the feature that dims the lock screen but keeps the image to show helpful information (like date, time, widgets, and so on). When the display is idle, it dims and operates at a lower refresh rate (down to 1 Hz, according to Apple), and the Cupertino company claims it's incredibly power efficient.
Also, the Always-On display goes utterly dark in many cases when you don't use your iPhone. For example, when it lies face down, is hidden in the pocket or bag, or when Sleep Focus is on.
However, I assumed that the Always-on display is enabled by default. For me, the thing that my iPhone is still displaying lock screen is annoying, so I don't want this feature to be turned on. Also, it still consumes iPhone's battery. Yes, not significantly, but it's still an extra time you could use your iPhone without recharging.
How to turn the Always-On display on or off
Turning Always-On is simple and is hidden in a place you assume to find it.
Go to the Settings.
Now, tap on Display & Brightness.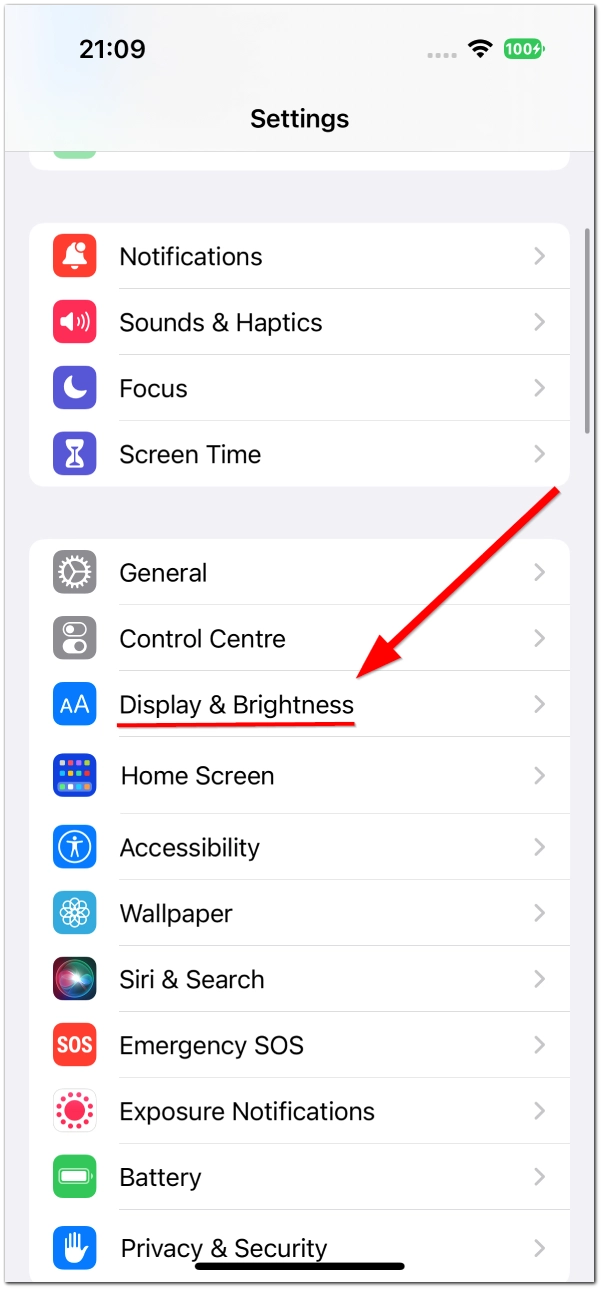 Scroll to see the Always On toggle at the bottom of the display settings tab.
Toggle it on or off to manage Always On.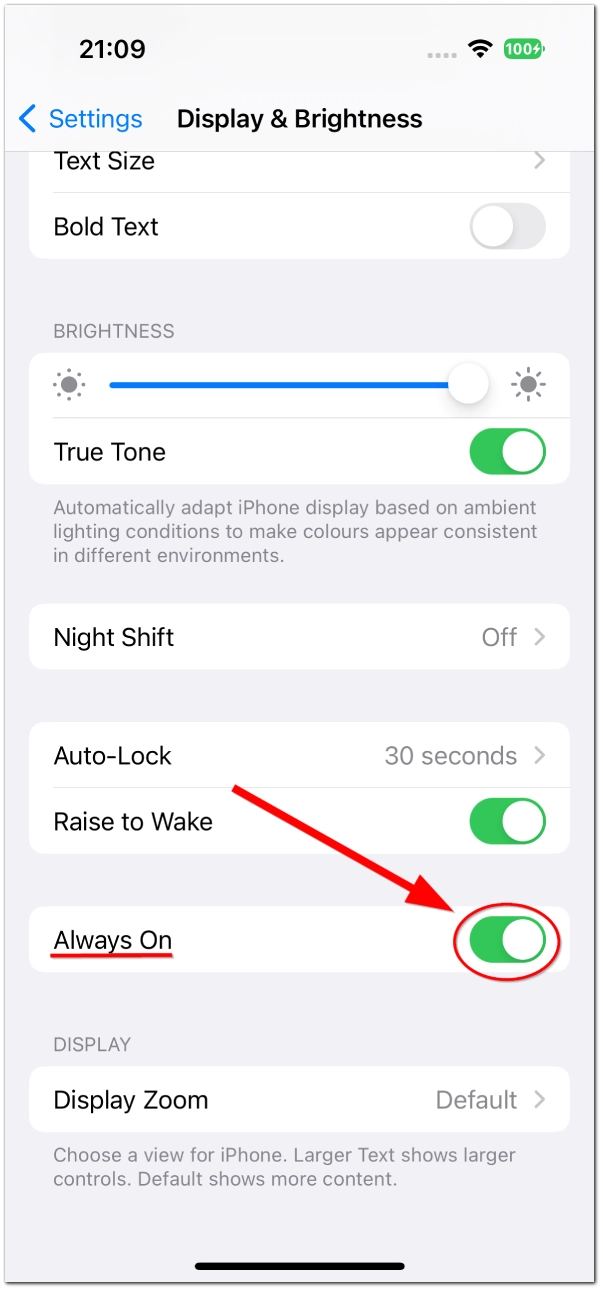 Of course, you can re-enable Always On any time if you decide it's better to keep this feature turned on.
In my opinion, this feature can be useful for busy people, just as it saves you a couple of seconds on waking your iPhone's lock screen up. But if you're using Apple Watch or any other Smart watch, I don't think it would be really handy.
And as I said, I don't like when my iPhone's screen always shows some information, so for me, it's better to keep this feature turned off.