Everyone probably already knows about TikTok. This platform is a great option for developing creative content, advertising, and promoting your creativity or business. You can also just have a good time here. However, even if you aren't a content creator, the notification system is still very important. You don't want to miss out on new work by this person, even if you're subscribed to someone, and this is where notifications come in handy as never before. However, what to do if they do not work? Here you will read the reasons for this bug and how it can be fixed.
What are the types of TikTok notifications
Here you can take a look at the types of notifications you can get on TikTok:
TikTok Interactions
I like: this message simply alerts you when people like your content
Comments: alerts you about public comments that users leave on your videos or about replies to your recent comments
New Followers: it shows you every time someone new starts following you
Mentions: it alerts you when someone mentions you with your username
Direct Messages
Direct messages: you get these messages when someone texts you privately
Video updates
Video of accounts you follow: you're always informed if one of the people you follow posts a new video
Video suggestions: These are notifications from the social network itself with video suggestions
TikTok Live
Live broadcast of the accounts you follow: you receive an alert when one of your contacts decides to make a live video on TikTok 
All of these alerts will come to you by default. A lot of alerts can actually be annoying at times, but if it's important for you to keep track of activity in TikTok, you should set them all up so you don't miss anything.
The Settings on TikTok are super convenient to manage your notifications and you can always be informed on what's going on but at the same time, you can avoid the content you aren't interested in. This is really useful in case you don't want your notification center to be spammed up with tons of TikTok notifications.
How to turn TikTok notifications on
However, if you encounter a problem with alerts not working, the first thing to do is to check if they're turned on at all. There are two ways to do this – through the Settings of the application itself, or in the Settings of your iOS or Android device. Here's a quick guide:
Tap on the Person icon in the lower left-hand corner. Then, tap on the three vertical dots in the upper right-hand corner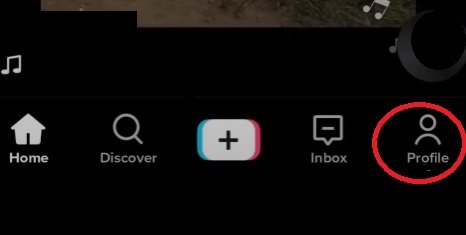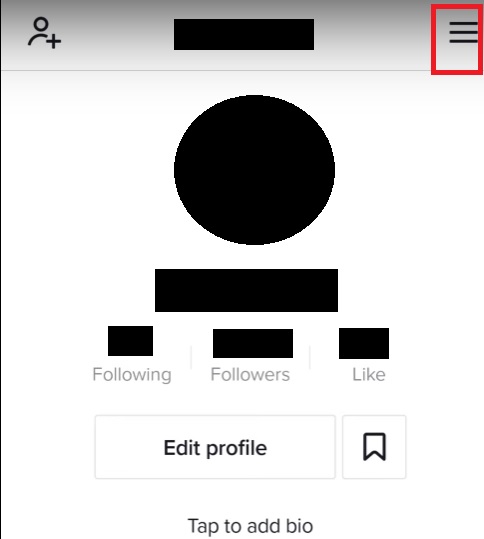 Tap on 'Push notifications'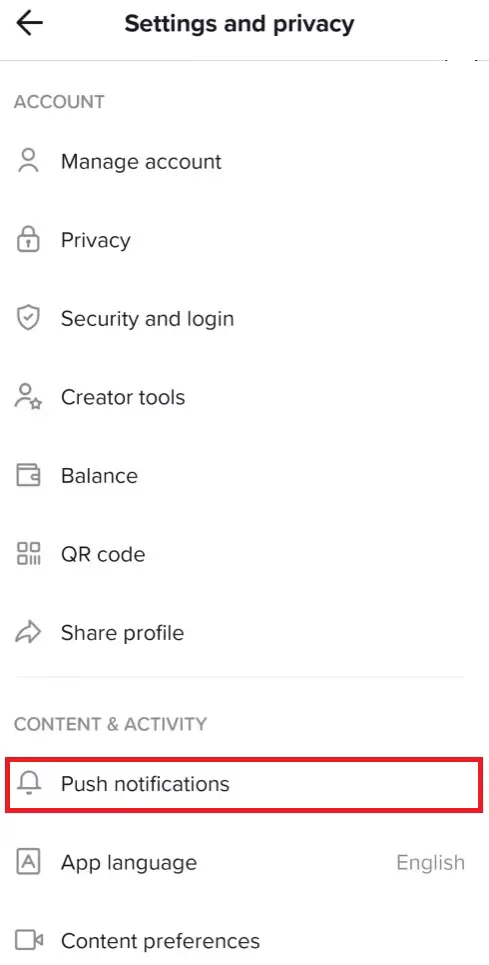 Toggle the notifications you prefer on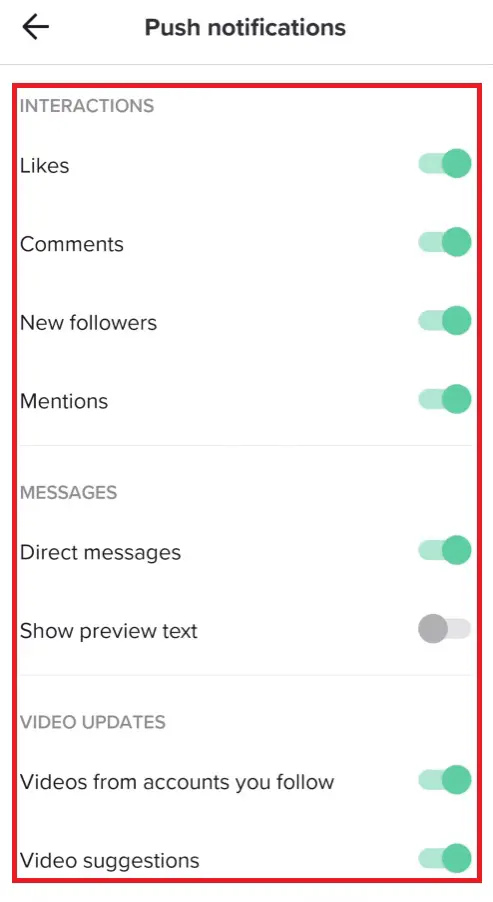 However, if all features are enabled in the app, it's time to check your TikTok app through your Device Settings. For those with iOS – go to Settings, then go to App Settings, locate TikTok there and click on 'Notifications'. Toggle the 'Allow Notifications' switch on so that it turns green.
For those with Android – pretty much the same algorithm – go to Settings, then go to app settings, find TikTok there, and click on 'Notifications'. If the slider is on, just click on it to activate your notifications.
What can cause TikTok notifications not working
Here are a few reasons why there is a problem with alerts. If you understand the reason, it will be easier to fix it. Here are a few of them:
Pending updates. Check the Google Play Store or the App Store for pending updates. Very often applications can be bugged by an outdated version, so check if your TikTok is up to date
TikTok notifications aren't allowed. As already mentioned, it's better to check whether you have disabled alerts in the app settings
Phone notifications aren't allowed. Just as with the app, your device can turn off alerts from TikTok by accident or something could go wrong. Still, it's best to check your alerts in the app's Nasitrocks to see if they're turned on
Turning off the feature and try again. Sometimes the application itself can get stuck and you should just try to go to the page of the person whose alerts you want to receive, turn them on and turn them back on. This way will help if the TikTok itself has gone off.
Reinstall the App. Try reinstalling the application. It's possible that something went wrong in the application itself. There are often situations where reinstalling the application can fix bugs and crashes
And now you know how to turn notifications on and fix them in case it's not working