Streaming Hulu on your Xbox console is easy. First, go to the Microsoft Store on the home screen of your Xbox console. Type "Hulu" in the search bar, which will take you to a page for the dedicated Hulu app. From here, you can click the "Get" button. For Xbox One, you need to go to the "Store" section on the home screen and find Hulu there.
It is important to realize that you will need an active subscription to watch Hulu. All you need to do is log in on Xbox for those already Hulu subscribers. If you are just getting started with Hulu, you will be prompted to sign up and choose a subscription plan that suits your preferences. Keep in mind that Hulu isn't available in all regions, so in some cases, you may need to change your Xbox's regional settings.
How to get Hulu on Xbox Series S|X
Xbox Series is the next generation of consoles from Microsoft. In addition to a game console, it can also replace your streaming device. To do this and download Hulu, you need the following:
Turn on your Xbox Series S|X and ensure it's connected to the internet.
Press the Xbox button on your controller to open the guide. Then, select "Home".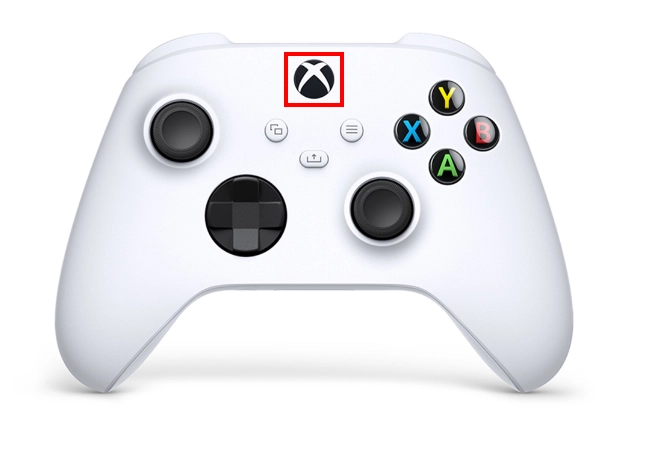 On the home interface, navigate to a tile labeled "Microsoft Store." If not immediately visible, scroll down or sideways.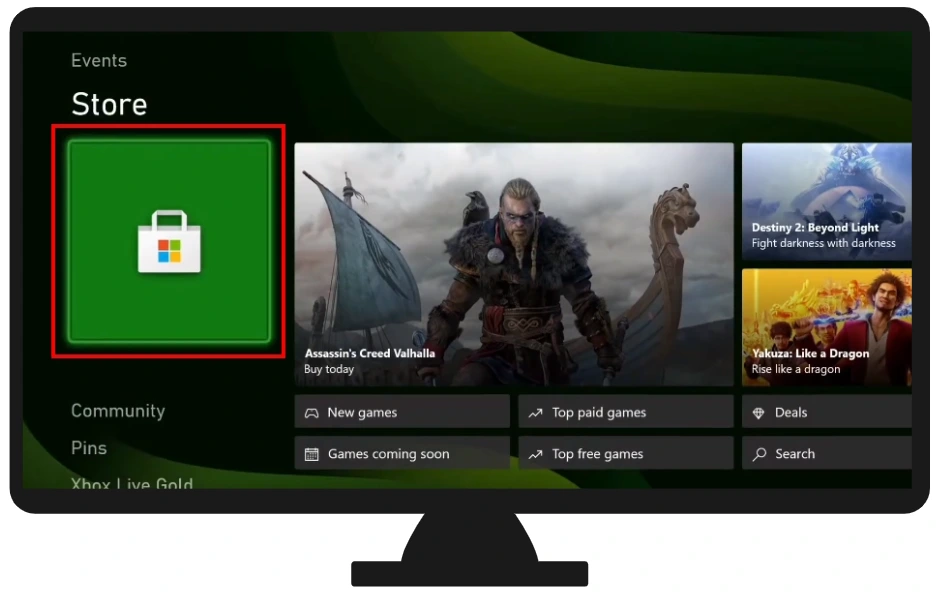 Inside the Microsoft Store, identify the "Search" icon (resembling a magnifying glass) and select it.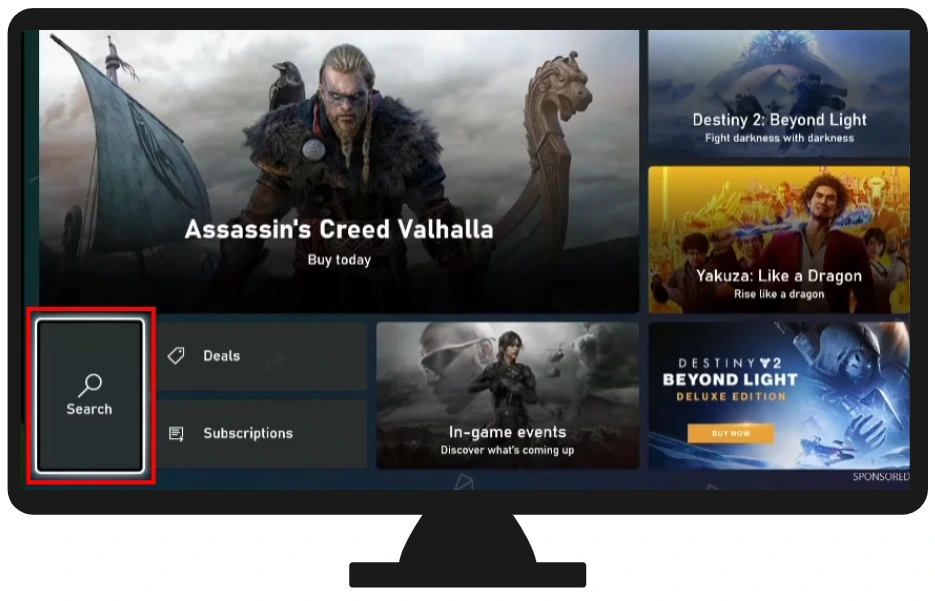 Using the on-screen keyboard, type in "Hulu." As you type, suggestions might populate, facilitating your search.
From the search results, find and select the Hulu app.
Click on the "Get" option on the Hulu app's page. After installation, you can either launch it immediately or locate it in the "My games & apps" section.
Don't forget that in order to see the show you want, you'll need to purchase one of several Hulu plans. You will also need a stable internet connection for uninterrupted streaming.
How to get Hulu on Xbox One
If you've been following the release of the Xbox One console, you'll remember that it was presented not only as a gaming console but also as an all-around living room entertainment device. While this strategy hasn't been particularly successful, streaming services like Hulu still nestle on this console. To install Hulu, you need to:
Start by pressing the Xbox button on your controller and select "Home."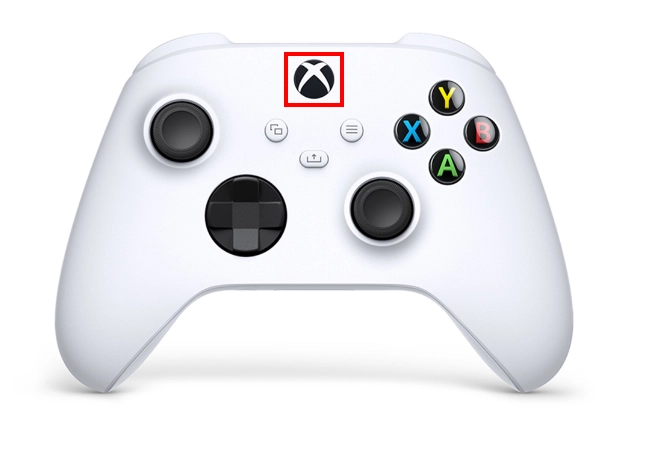 Navigate to the "Store" section on the rightmost side.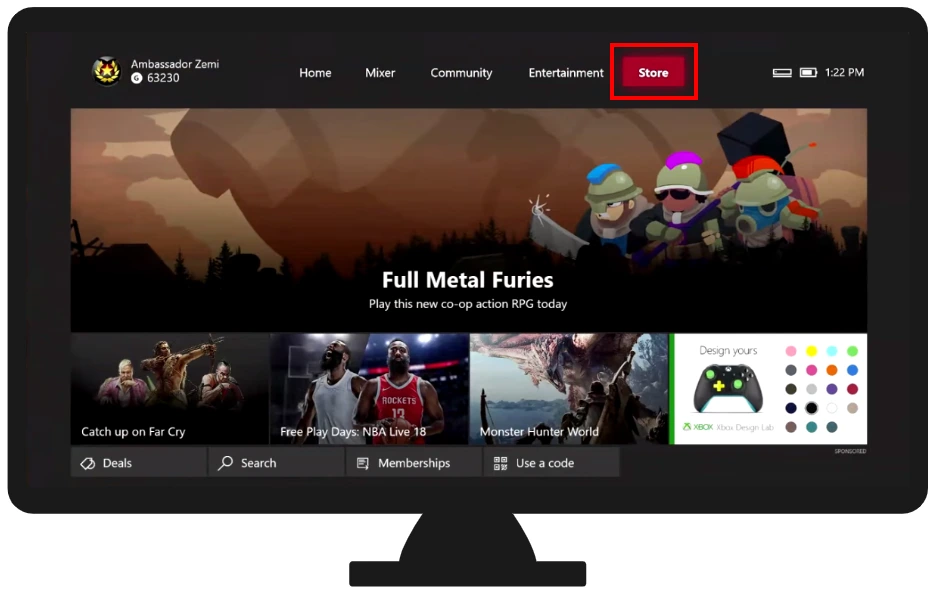 Go to the "Browse Apps" segment.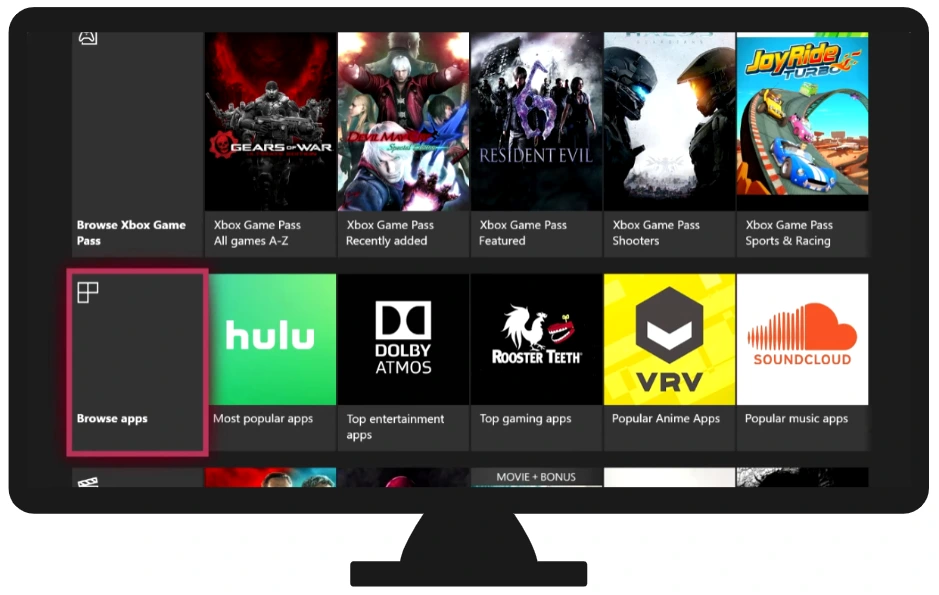 Click on the search function and input "Hulu." Or explore popular apps, and you may find Hulu there.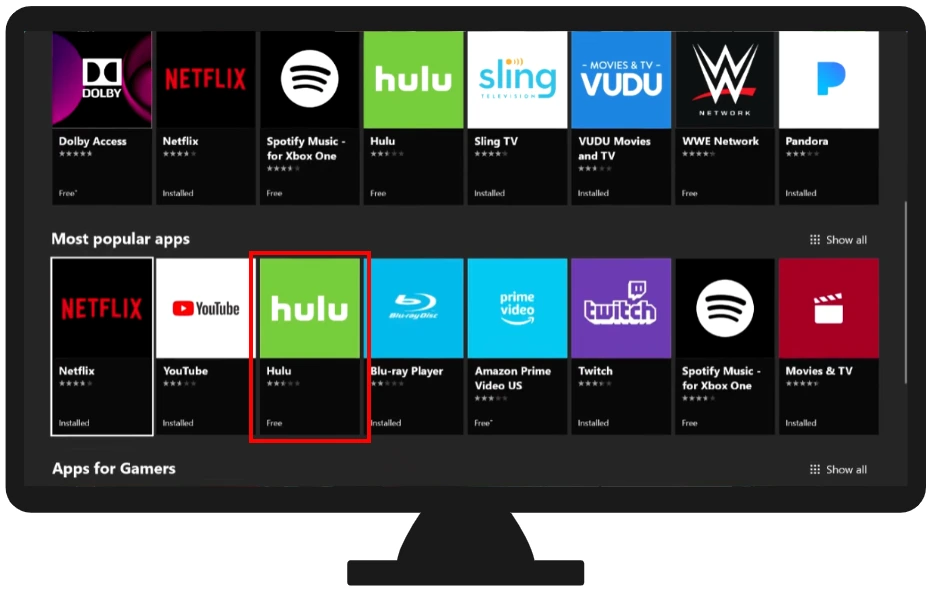 Locate Hulu in the results and select it.
To install it, you should just select the "Get" button.
Once installed, you can run Hulu from your Home screen or your app library. All you'll need for the app to work is an active subscription and an internet connection.
Does Hulu support Xbox 360?
Hulu initially supported the Xbox 360, giving users the ability to stream directly from the console. This allowed Xbox 360 owners to combine gaming and entertainment capabilities into one device. However, as technology evolved and new devices and platforms emerged, Hulu was forced to discontinue support for their Xbox 360 app.
In 2015, Hulu made the decision to discontinue support for the Xbox 360. This decision was likely due to the move to support newer consoles and platforms, providing the best streaming experience for the majority of users. As a result, those looking to stream Hulu content to a gaming console now need to consider more modern options such as the Xbox One or Xbox Series S|X.
How can you change the Xbox region?
Since Hulu has regional restrictions and is only available in the US and some regions of Japan, it may not appear in your Microsoft Store if you have the wrong region. In Xbox, you can change the region very easily. The steps for both Xbox Series and Xbox One are the same. To do this, you need to:
Turn on your Xbox and log in.
Access the guide by pressing the Xbox button on your controller and go to the Home screen.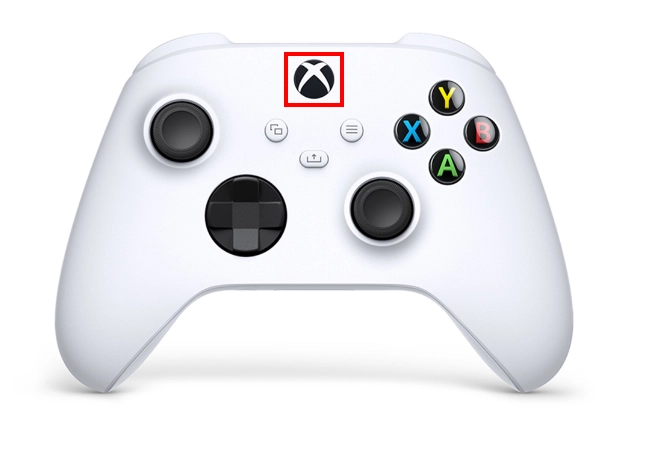 Navigate to the "Settings" app.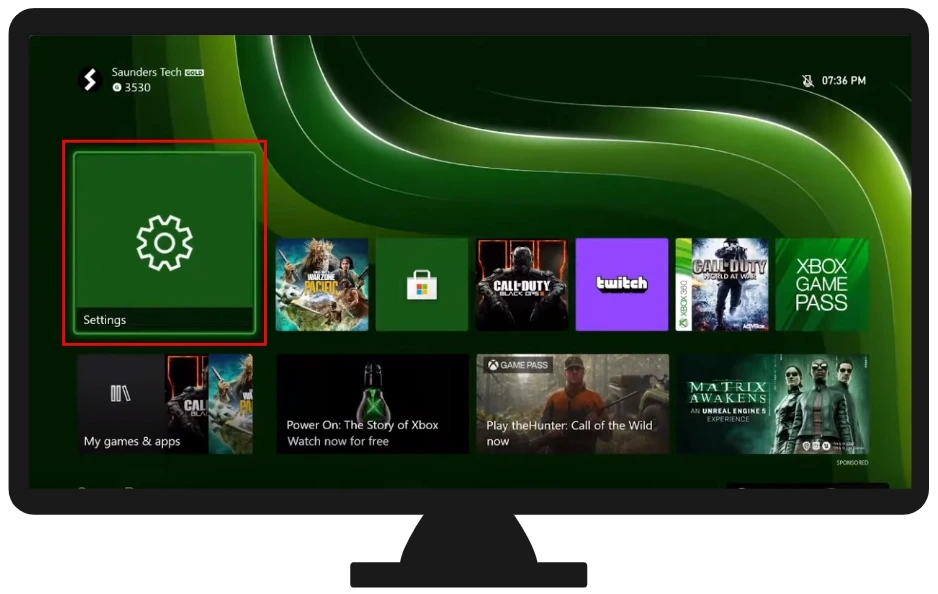 Then go to the "System" tab.
Opt for "Language & Location."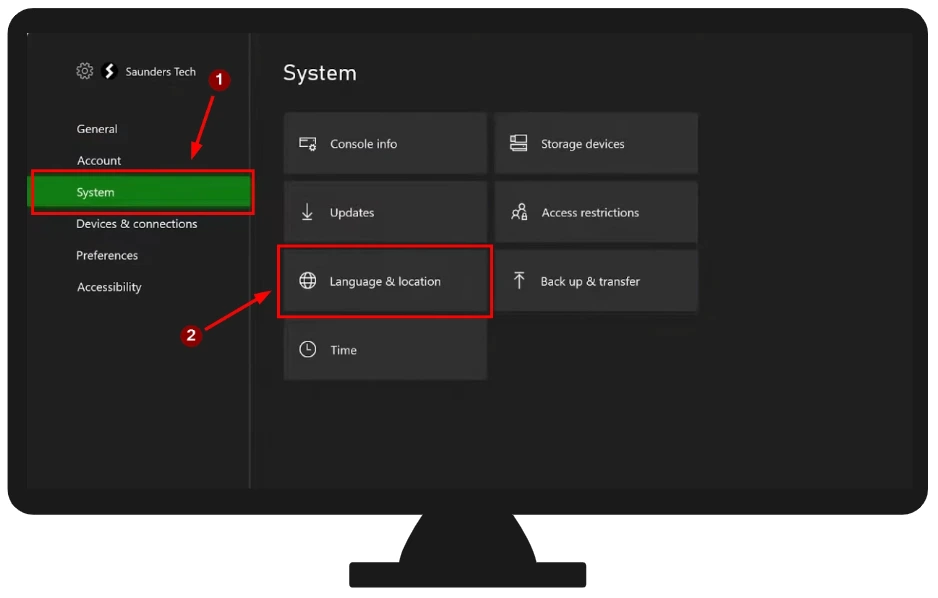 In this menu, you should select the "Location" field and specify your desired region.
A restart will be prompted; please do so.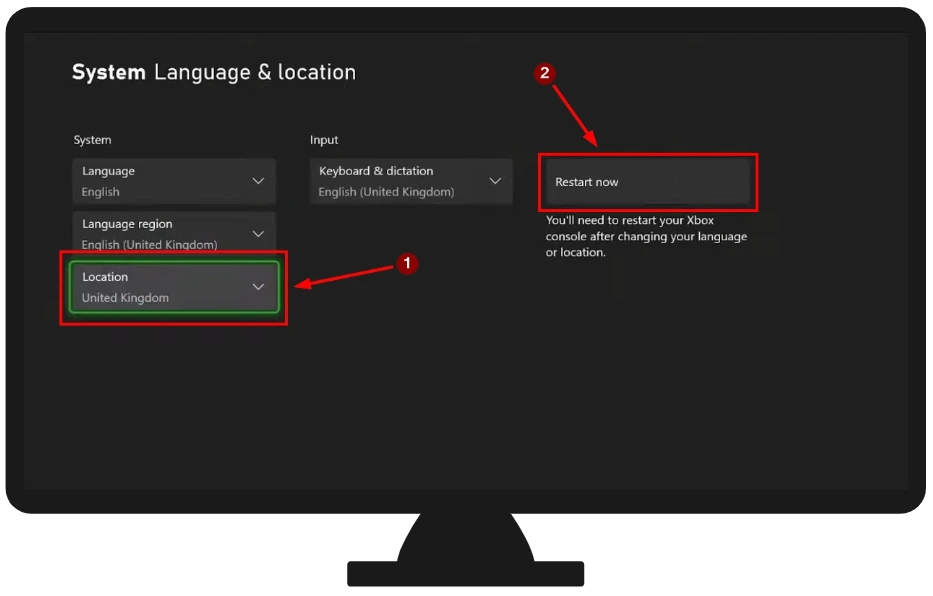 Note that this may affect other apps on your Xbox. Since by default, all games and apps will now think you are in the US region. Also, prices in the Microsoft Store will now be displayed in dollars and may require payment from US cards.
Do you need to have Xbox Live Gold for watching Hulu?
No, an Xbox Live Gold subscription is not required to watch Hulu on your Xbox console. An Xbox Live Gold subscription is required primarily for multiplayer games and access to some multiplayer features in games. However, when it comes to streaming apps like Hulu, only a basic Xbox Live account (which is free) and a separate subscription (or trial) to Hulu itself is required. Previously, Xbox did require an Xbox Live Gold subscription for any online apps, including streaming. However, in 2015, Microsoft dropped that requirement.
Is Hulu included in the Xbox Game Pass?
No, Hulu is not included as standard with Xbox Game Pass. Xbox Game Pass primarily provides access to an extensive library of video games that can be played on Xbox consoles and PCs.
However, from time to time, Microsoft partners with various service providers to offer promotional offers to Xbox Game Pass subscribers. One such example is the collaboration between Hulu and Microsoft in the summer of 2022 when you could, for a limited time, get 3 months of Game Pass subscriptions for free with Hulu. With deals like this, Hulu subscribers can get limited access to Game Pass (or vice versa) or special trial offers.
Always keep in mind that these promotional offers are usually limited in time and may not become a permanent feature of Xbox Game Pass. Hulu, which is owned by Disney and Microsoft, are two different companies that don't usually offer shared subscription services.
Can you download shows in the Hulu Xbox app?
Despite the Xbox console boasting a significant storage capacity, it currently does not support downloading shows through the Hulu app. The version of Hulu available on Xbox is mostly a Smart TV version, and certain features available on the other devices might not be present on the console variant.
Hulu does, however, allow content downloading on specific platforms, primarily focusing on mobile devices. This feature is designed for viewers on the go, ensuring they can watch their favorite content offline. Currently, devices such as Android phones, iPhones, iPads, and Fire Tablets support this functionality. If offline viewing is a priority, users would need to turn to one of these devices to utilize the download feature provided by Hulu.