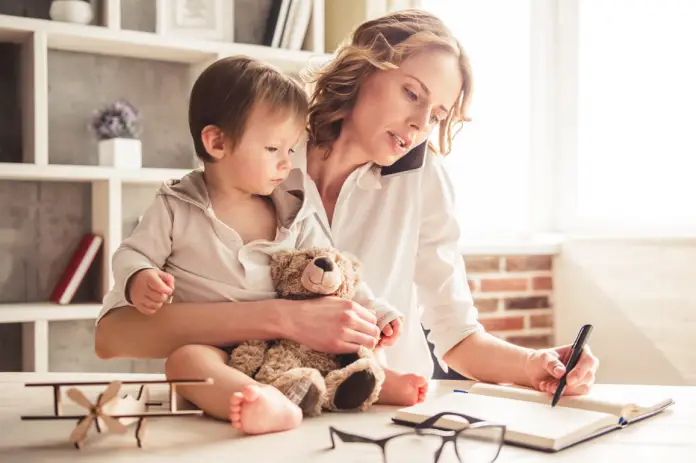 Recently in Bloomberg I came across an interesting article: the American company Fidelity Investments began opening brokerage accounts to people between the ages of 13 and 17 – the children of the company's clients, if the parents are willing to oversee the child's investments. The company explains this by the fact that young people are showing unprecedented interest in investing – the number of brokerage accounts opened by clients under the age of 35 increased more than threefold year on year in the first quarter.
I guess if I had seen this news a few years ago, I would have wondered – why would kids need a brokerage account? Not all adults dare to invest, they are afraid of lack of knowledge and time. But now this innovation seems to me quite reasonable – today's children become interested in the topic of money very early, and young people in our country consider investments to be a fashionable trend.
The brokerage client base is getting considerably younger, and there are many reasons for this, such as the prolonged upward trend in stock markets in an environment of low interest rates, diversity and availability of information about finance and investing in a convenient format.
Why do children want to invest?
I see my son's interest in dealing with financial issues as an example. He is in elementary school and yet is actively interested in how to multiply his pocket money he has saved to get the financial results he wants. His experience is shaping up the same way many adults think about saving – from simply saving a portion of the amount available to thinking about what else can be done with what they have saved.
My son approached me with questions – we discussed how a bank works, what a deposit is, and why the bank pays interest on it. He wanted to test the deposit in action: we agreed that we would put some of his accumulated pocket money into an account and replenish it every month by a certain amount. Thus, we jointly formed the habit of making and managing savings with a deposit.
After mastering deposits, the logical question arose as to where the bank gets the money to pay interest. After learning how lending and investing works in theory, the child became interested in whether it is possible for him to invest his own money and how to do this in order to get a higher return on his savings. So we moved on to the topic of investments: how the market works, what the returns depend on, and how this relates to risk.
How to learn how to invest?
What should parents do who would like to understand the world of investments along with their children and take an exciting path from a deposit to portfolio investing?
In my opinion, it's okay if parents join their children in financial literacy. With those who are younger – by playing a variety of specialized board games (there is a large variety of these games on the market). Older children can be involved in financial online competitions and contests, for example by creating a test account on Investopedia. The Internet – just a treasure trove of opportunities to teach children about investing. But it's important to remember that only information from trusted sources should be trusted: it can be found on the website of the Financial Literacy Development Association, websites and platforms of major banks and brokers.
Of course, how and when to start teaching children about investing, and whether to teach them at all, is up to each parent to decide. When people ask me about this, I answer: the easiest way to teach a child general financial literacy and investing is to show them by personal example.