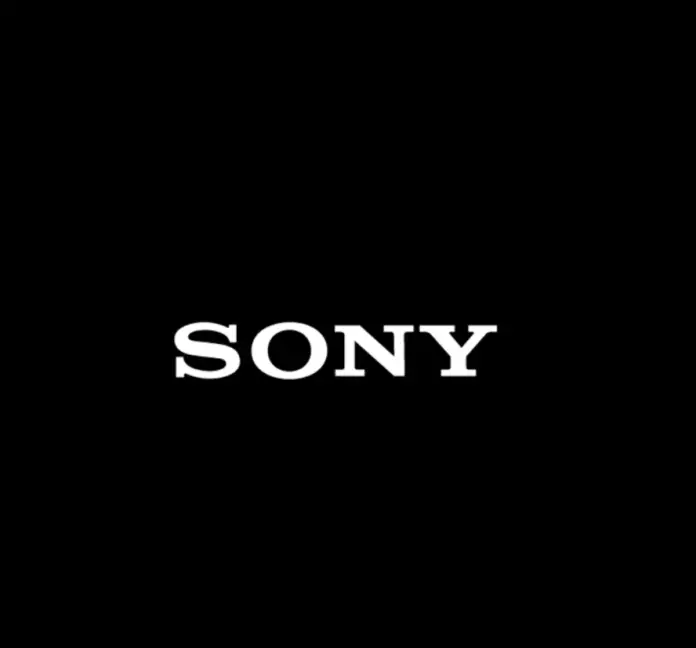 In our house, on average, we have about 100 different brands whose products we use every day. Some homes have more than 500 brands that people use. Everything from a pack of chips to your bathroom faucet has been designed by a particular company.
However, sometimes things are a little more complicated than they seem at first glance. For example, products under different brands may belong to the same parent company. So, I decided to write a series of articles in which I talk about who owns the popular brands that we use every day, or at least know well.
I will start with the technology sector, but then I plan to expand and write about all the well-known brands.
In this article, I want to talk about Sony, a company known for its electronics, movies, and software. So let's take it step by step.
What is Sony? Sony's history and facts about the company
Sony was originally a Japanese company that was founded as Tokyo Tsushin Kogyo Corporation in 1946. The founder of Sony was Japanese businessman Masaru Ibuka, who specialized in electronics. In 1955 the company sold its first shares, and in 1958 its name was changed to Sony.
Also, in 1958, the company held an IPO on the Tokyo Stock Exchange. And up until 1970, the company floated its shares on the Tokyo Stock Exchange. However, in 1970, the company began its global expansion by listing on the New York Stock Exchange and the London Stock Exchange.
The company operated in various industries, including VCRs, kinescopes, CDs, and more. In addition, in 1979, in cooperation with Prudential Financial, the company founded Sony Prudential Life Insurance Co. Ltd., which in 1991 was renamed Sony Life Insurance Co. Ltd. Since 2004, the company has been part of Sony Financial Holdings Inc.
In 1987, Sony acquired CBS Records. The company licensed the CBS brand for 3 years and renamed it Sony Music Entartainment after the license expired.
In 1989, the company bought Columbia Pictures Entertainment, Inc. renaming it Sony Pictures Entertainment Inc.
Moreover, in 1993, the company founded Sony Computer Entertainment Inc, renaming it Sony Interactive Entertainment Inc. in 2016.
In 2001, the company teamed up with the Swedish company Ericsson to start a cell phone business. In 2011, after Ericsson exited the business, the company began to produce mobile devices under its own brand.
In 2004, Sony founded Sony Financial Holdings Inc. which included Sony Life Insurance Co. and Sony Bank.
In 2018, the company incorporated DH Publishing (known under the brand EMI) into Sony's parent company.
Finally, in 2021, it was announced that the company would change its name to Sony Group.
As you can see, Sony is a diversified conglomerate that includes financial services as well as services for electronics, conductors, movies, music, games and others.
Of course, Sony has too many lines of business, so in the history of the company I have listed only the most iconic moments.
What does Sony own? Sony main business units explained
I will briefly describe the main business units of the Sony Group.
Sony Financial Holdings – financial, insurance, and banking.
Sony Interactive Entertainment – development and promotion of Sony PlayStation game consoles and video games.
Sony Home Entertainment & Sound Products Inc – Manufactures television, audio, and video devices for the home.
Sony Music Group – recording activities including Sony Music Entertainment Inc.
Sony Semiconductor Solutions Corporation – semiconductors, optical heads, memory cards, plating cells, and so on.
Sony Pictures Entertainment – film production and promotion.
Sony Electronics Corporation, a holding company that manufactures electronics, and includes Sony Home Entertainment & Sound Products Inc.
A more detailed list of all Sony Group subsidiaries can be found on Wikipedia.
Who owns Sony?
The company was originally owned by two people, Masaru Ibuka and Akio Morita. But in 1955 the company sold its first shares, and as early as 1958 it held an IPO on the Tokyo Stock Exchange.
Today, the company is also listed on the NYSE and LSE, which means that the ownership of the company is distributed to shareholders. Sony Group now has 1,261,059 shares, which are distributed to 423,556 shareholders.
This means that the company does not have a single owner, since its shares are distributed among the shareholders.
Sony on NYSE is listed as SNE.
On the LSE as 0L83.
And on the TSE under the number 67580.
How many shares has Sony issued?
As of March 31, 2020 Sony has issued 1,261,058,781 divided among 423,556 shareholders.
The shares have been distributed as follows:
| | | | |
| --- | --- | --- | --- |
| | Number of shareholders | Number of shares held | Percentage of total shares |
| Foreign Institutions and Individuals | 1,878 | 715,481 | 56.7% |
| Japanese Financial Institutions | 163 | 307,298 | 24.4% |
| Japanese Individuals and Others | 418,817 | 161,082 | 12.8% |
| Other Japanese Corporations | 2,610 | 15,823 | 1.3% |
| Japanese Securities Firms | 87 | 20,476 | 1.6% |
| Treasury Stock | 1 | 40,899 | 3.2% |
| Total | 423,556 | 1,261,059 | 100% |
What are the major Sony shareholders?
As I said, Sony has more than 400 thousands of shareholders all around the globe. But we can take a look on the major Sony shareholders as well.
Position
Shareholder Name
Number of
Shares Held
Percentage of
Shares Held
1
Citibank, N.A.
114,472
9.4%
2
The Master Trust Bank of Japan, Ltd.
100,101
8.2%
3
Japan Trustee Services Bank, Ltd. 
74,820
6.1%
4
JPMorgan Chase Bank 385632
38,750
3.2%
5
Japan Trustee Services Bank, Ltd. (Trust Account 7)
29,074
2.4%
6
Japan Trustee Services Bank, Ltd. (Trust Account 5)
25,749
2.1%
7
JPMorgan Chase Bank 385151
23,502
1.9%
8
Ssbtc Client Omnibus Account
23,086
1.9%
9
State Street Bank West Client – Treaty 505234
21,566
1.8%
10
GIC Private Limited – C
17,995
1.5%
As you see, the major Sony shareholder is Citibank or Japan Trustee Services Bank if we combine all its trust accounts.
Who is Sony's CEO now?
Sony's CEO is Kenichiro Yoshida, who took over on April 1, 2018, which means he has been in the position for three years. Kenichiro Yoshida is also Chairman and President of Sony Corporation.
Is Sony still a Japanese company?
Both yes and no. On the one hand, most of the company's shares are still distributed among Japanese shareholders. But it is a global global conglomerate headquartered in Minato City, Tokyo, Japan.