Spotify is a popular music streaming platform that has around has 365 million monthly active users and 165 million paid subscriptions, as of January 2021. These numbers make Spotify not just a popular music platform, but the most used one in the world. With so many users, the chance you may face someone annoying or irritating online is frankly quite high. To avoid spam, almost all apps usually have a user blocking feature that restricts users from sending you messages. However, it's not that simple when we talk about Spotify, as you can't just block annoying users. However, you can adjust your privacy settings to protect yourself from spam. And here's how.
How to make your Spotify private as much as possible
Regrettably, Spotify has no straightforward way to block users. No matter how long your searches would last, you won't find a button to block an annoying friend, ex, or stranger. However, instead of blocking directly, Spotify has special privacy settings that may be able to solve your problem. To set up maximum privacy in Spotify you need to:
 Open the app on your PC or mac and sign in into your account.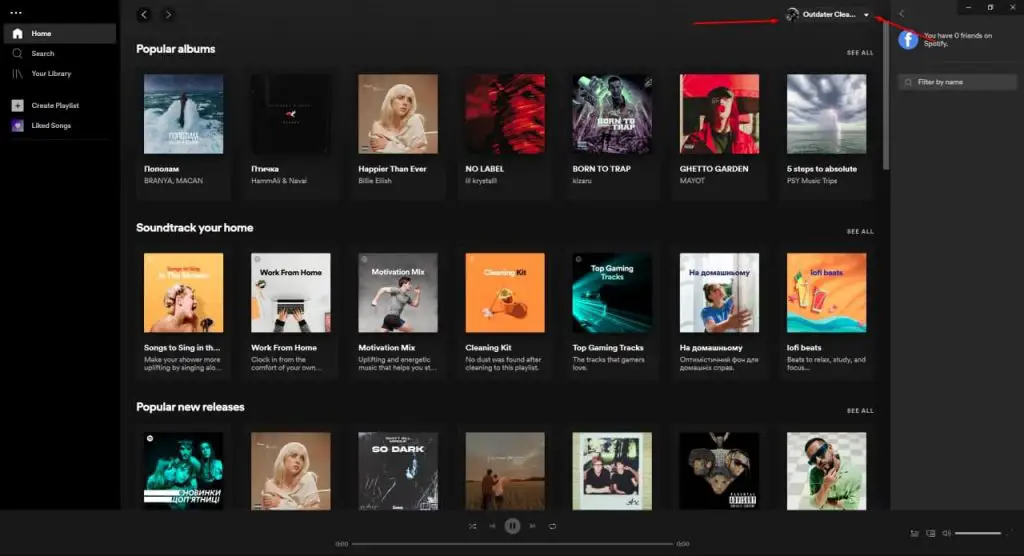 At the top right of the home screen, you will see your nickname. There will be a down arrow to the right of it. Click on it and after a new window appears below, select the settings there.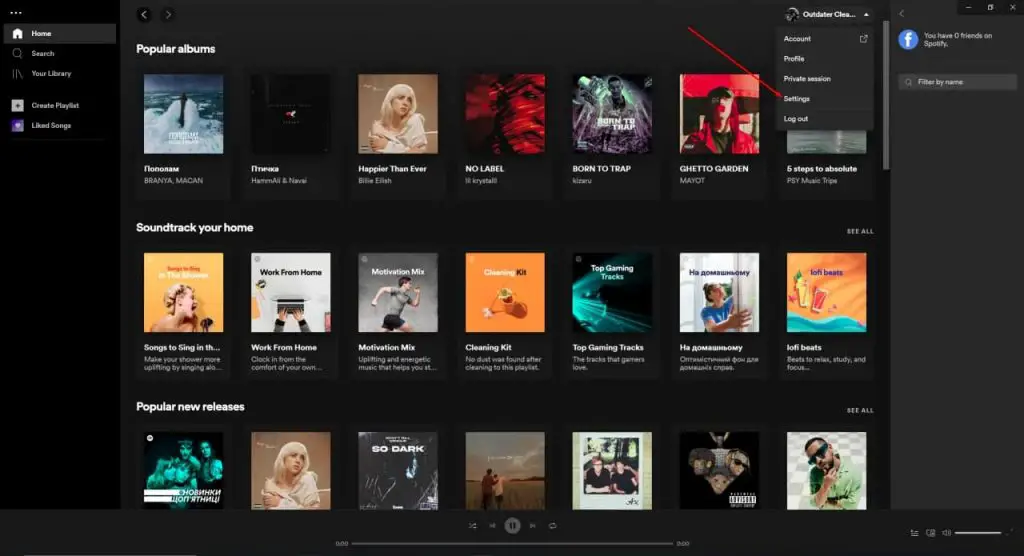 In the settings at the bottom, in the Social section, find "Make my new playlists public". Click on the switch on the right so that it stops turning green (it would turn grey).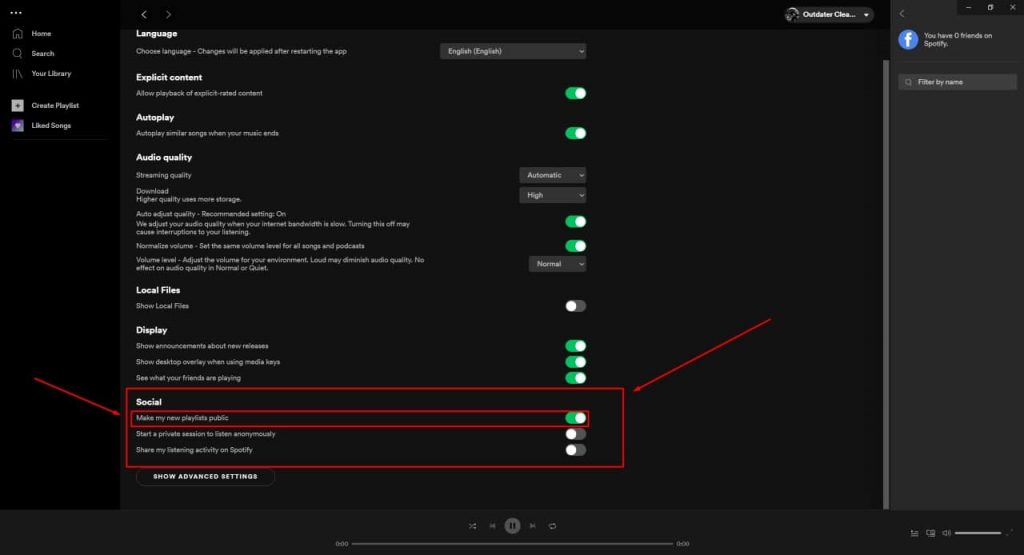 In the same Social section, just under "Make my new playlists public", you'll see the "Start a private session to listen anonymously" function. Click on the switch on the right to activate this function. It should turn green.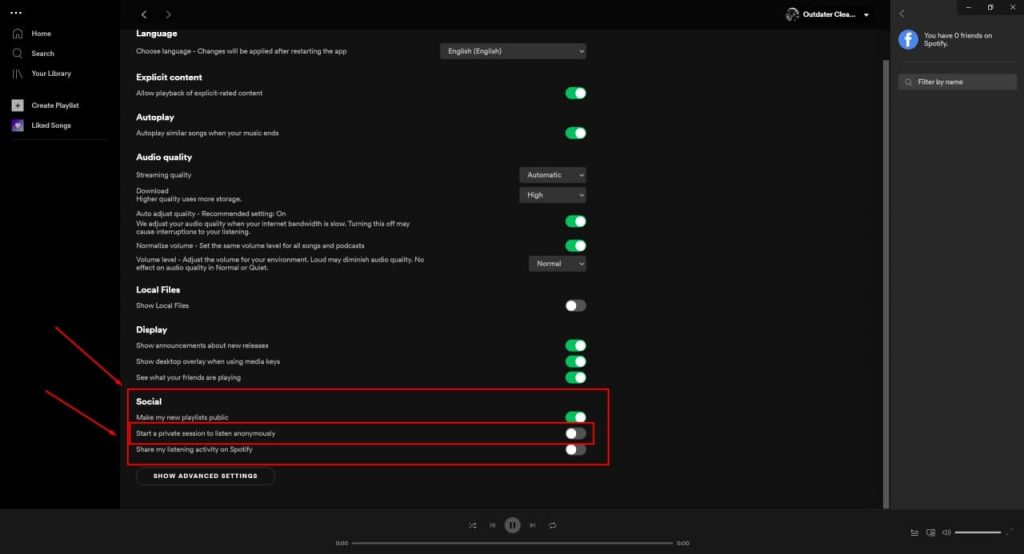 This hides your music from others and allows you to get rid of their comments about your preferences if that was the reason for the need.
How to make your Spotify playlists private
If you want to hide only some of your playlists for this there is another way. In this case, you need to do the following:
 Go to the page of the playlist you want.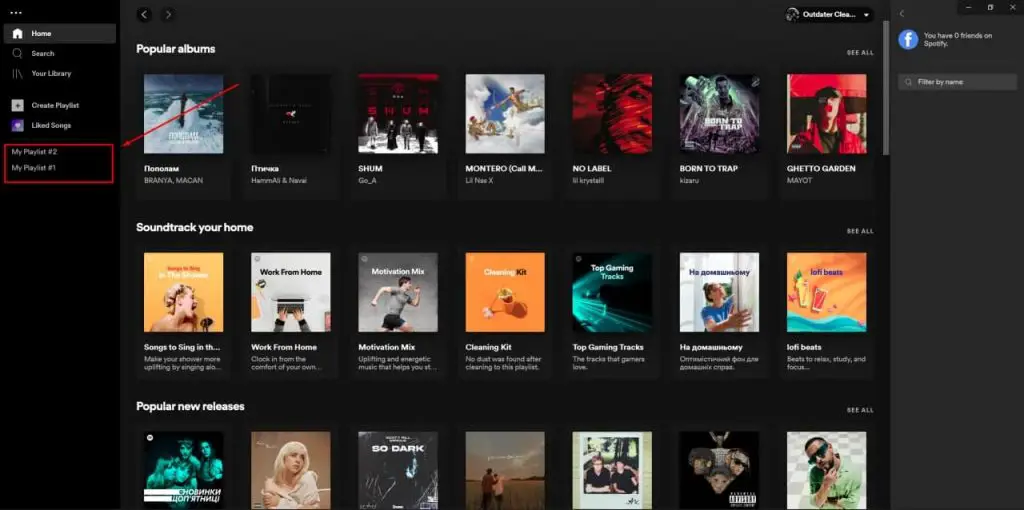 Click on the three dots near the play button. 
 When a new window pops up below, select "Remove from Profile".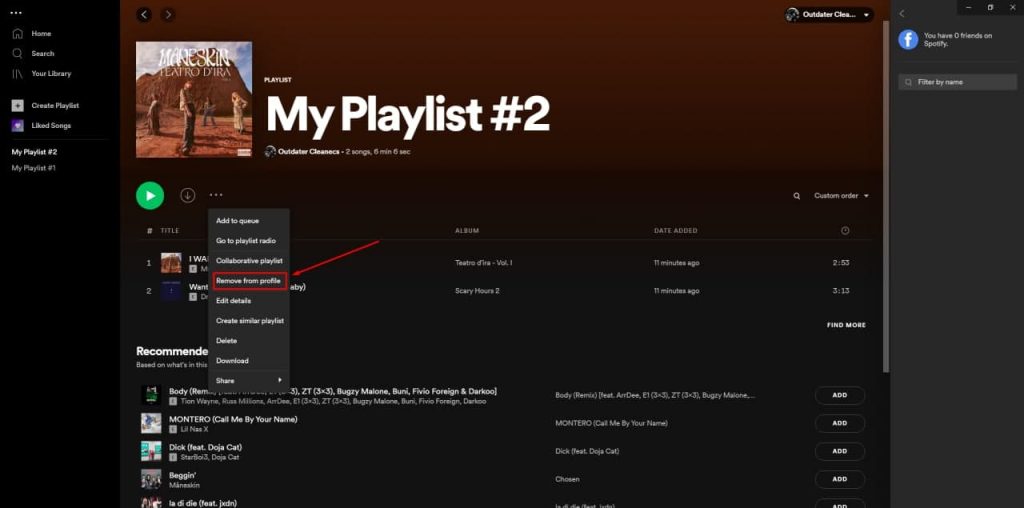 This will make your playlist no longer public. Repeat this process for all the playlists you want to hide. 
To check if this method works, go to your profile. All public playlists should be displayed there. If the playlist you removed from your profile is not there, then everything is fine, you did it.
Why there's no way to block users on Spotify?
Despite the fact that Spotify has received more than one request to add a specific blocking feature, the app isn't going to add it yet. It's quite strange actually being the most common music platform that doesn't have this function. However, the advantages of using Spotify far outweigh the disadvantages, and with these instructions, I hope you won't face any problems in the future.
This article was written by Vladimir Sereda and was reviewed by Vladislav Sheridan, a Managing Editor at Splaitor, according to Splaitor's Quality and Fact-Checking Policy.
Featured image credit: Yahoo Images