Multitasking mode is a handy feature that allows you to work with more than one app at the same time. It allows the user to use both of them on the same screen without switching from one app to another.
Split screen isn't a new feature, it has long been supported on most PCs, Macs, iPads, and even Android. However, it doesn't quite work that way on the iPhone.
How does a split screen on iPhone work?
Before you start figuring out how to enable this function, you should immediately take into account that on the iPhone you won't be able to get the same result as on the iPad. The multitasking feature is different from using it on the iPhone, you can't split the iPhone screen to use multiple apps at the same time as you can on the iPad.
Using an iPhone you can use features such as picture-in-picture and fast app switching for multitasking. This isn't at all the functionality that many people expect, but it's also handy.
Also in the App Store, you can find a lot of apps that will give you an advanced version of this feature. However, this can cause other problems with the software. Since to use this, you will need to give this app access to all the information on your iPhone. Therefore, it's better not to do this.
How to use PiP on iPhone?
PiP is a picture-in-picture mode. Picture-in-picture playback is a multitasking feature designed to allow you to watch your favorite videos while doing other tasks, such as browsing the web, messaging, or taking notes.
Currently, there are only a few apps in iOS 15 that support picture-in-picture mode. They are Safari, Apple TV, podcasts, FaceTime, the music app, Home, Amazon Prime Video, and Netflix. Some third-party apps include Netflix, Amazon Prime Video, Disney+, ESPN, FOX NOW, HBO Max, Hulu, SHOWTIME, Tubi, Vudu, and others.
In addition, all web browsers support PiP mode, so you can use this feature while playing videos on the site. You can use this method for YouTube. However, for this, PiP mode is only supported on YouTube Premium. Since this subscription involves watching any content in the background.
How to enable How to use PiP mode on iPhone?
Picture-in-picture mode is most often enabled by default on your iPhone. However, if it's not, you'll need to follow these steps:
The first step to enabling PiP mode on your iPhone is to open the settings.
Then select the General section.
After that, you need to scroll through the list and select the Picture in Picture section.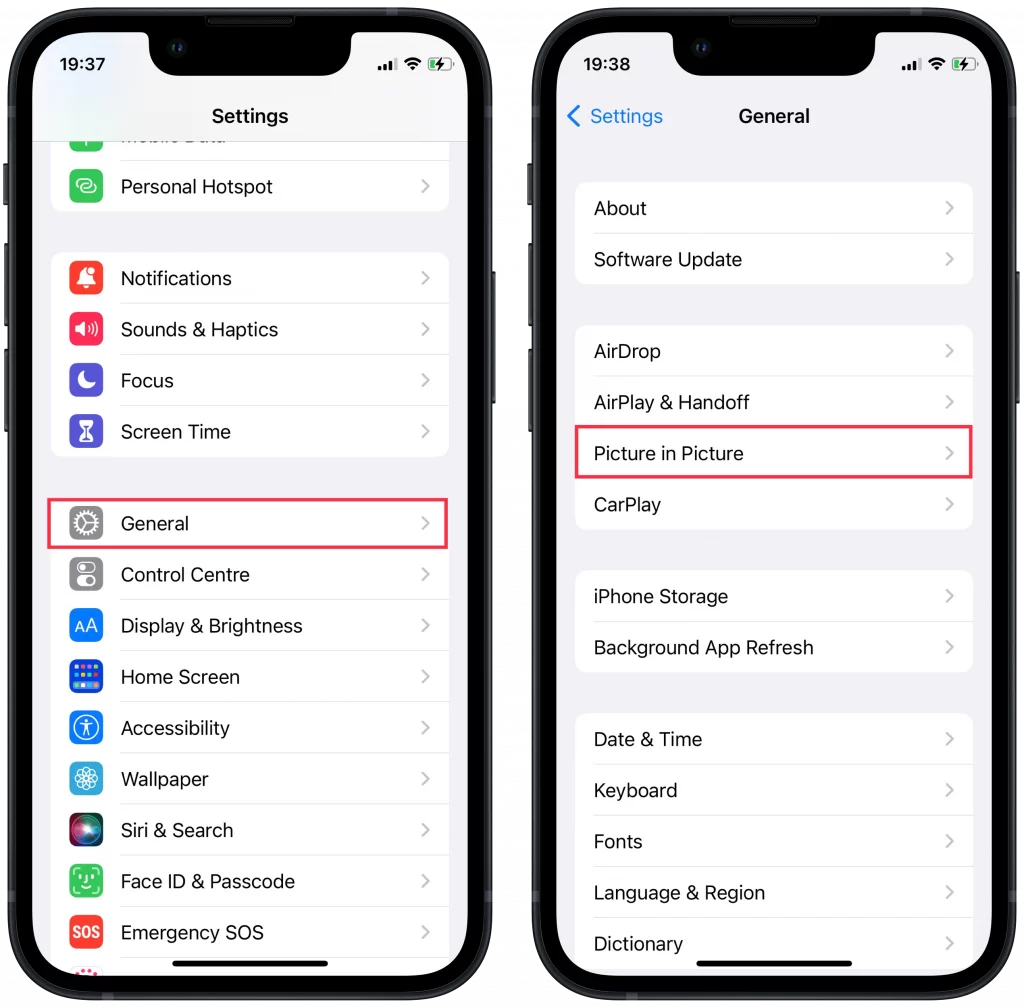 Then drag the slider to make it appear green.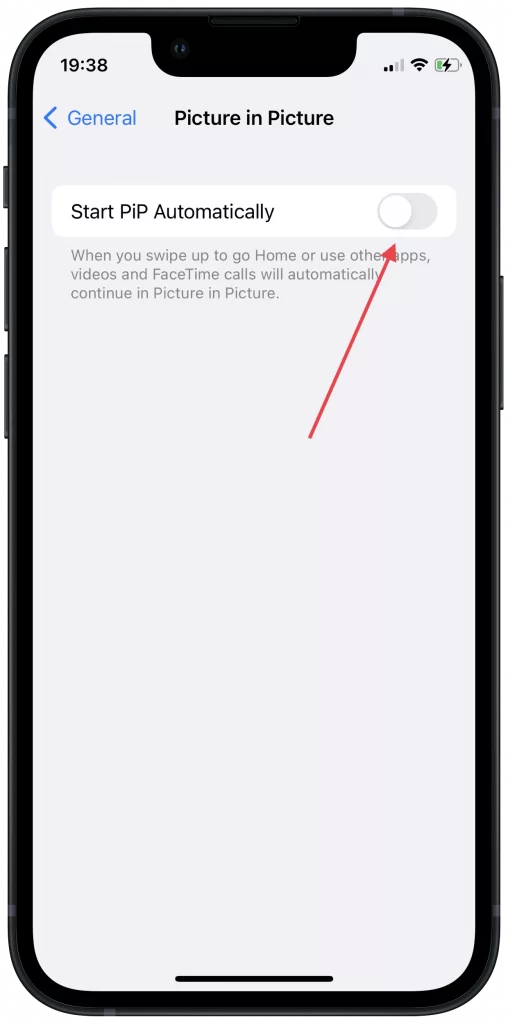 After these steps, you'll be able to use picture-in-picture mode to be able to do several things at once.
How to use PiP mode on iPhone?
The next time you want to browse the web while still catching up on your favorite movie, you can start using this multitasking feature right away. Follow these steps to use it:
Start a supported app to begin.
Then play your favorite video. After playing the video, click on the full-screen button.
Most supported video apps have a PiP button, so you can tap it to activate PiP mode on your iOS 14 device. In addition, the video will automatically minimize when you go to your iPhone's home screen.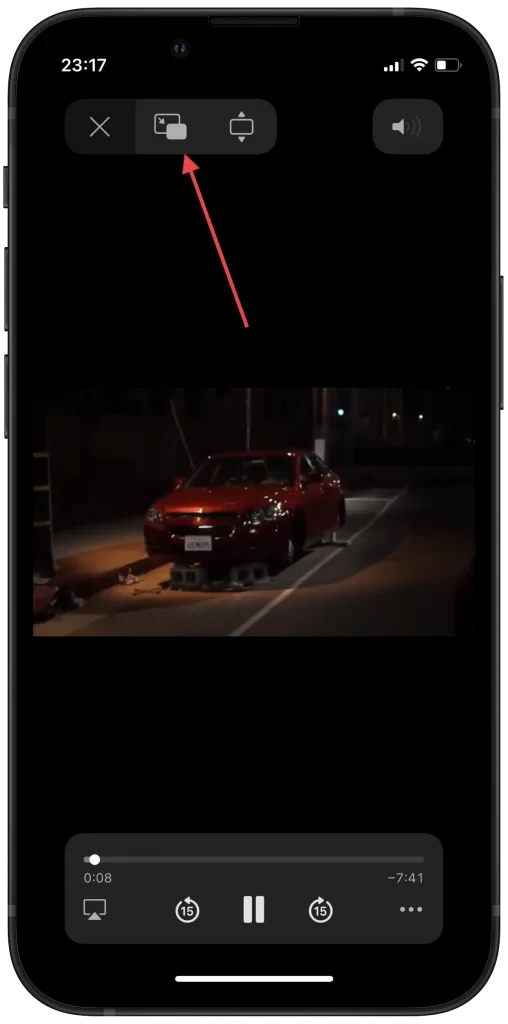 Now you can drag and drop the PiP video in the right corners and begin the task at hand.
Once you've entered PiP mode, not only can you drag it to the corners you want, but you can also resize it. To do this, use two fingers to expand and shrink its size.
While playing a video in PiP mode on your iPhone, you can adjust the speed and even pause the video. To fine-tune the speed, press the 15-second forward/backward button to move forward and backward. To pause the video, press the play button. To start the video, press the play button again.