Interactivity such as Instagram polls has received incredibly strong and positive feedback. You ask your followers a direct question, and they answer it. They do because people generally like polls and quizzes and things like that. And also because the question isn't asked in a post, but in a post, where most of the content is generated by regular people, there's no sense that "this store is asking me just for the record".
A properly constructed survey system can tell you more than any automated statistic. Taking an interest in a subscriber's opinion shows them that they can influence a brand's processes and decisions. For yourself, you get information on how and what you can adjust in your activities. And you also increase engagement! That's why Instagram Story polls are so easy and effective, that Facebook decided to get a feature like this, too.
How do polls work
It's safe to say that the main task of the Internet is the exchange of information in various forms. Of course, people for whom the collection of information is a major interest could not pass by such an opportunity. We are talking about sociologists and marketers. These professional groups study so-called public opinion. Only in the second case, the field turns out to be quite narrow – the opinion of potential consumers about various goods or services.
The Internet is an ideal tool for conducting various surveys. Once in the virtual space, people begin to feel freer and are much more willing to speak out on various issues. This opens up a lot of opportunities for researchers. A striking example of this is the vigorous discussion that can cause literally any problem on the forums. It sometimes takes just a few hours for thousands of people to express their opinions.
All that remains is to somehow organize this spontaneous process and steer it in the right direction. This is precisely the purpose of online opinion polls or social network polls (such as Facebook polls). They use special electronic questionnaires. The questions in them are formulated in such a way as to get the most complete, informative answer while avoiding emotional outpourings, which only distract from the essence of the matter.
Read Also:
What are Instagram polls
Surveys appeared in Instagram Stories quite a long time ago, they are actively used by ordinary users, bloggers, and large companies. Businesses, if they learn how to use the power of social media organically, sticker polls can help with subscriber engagement in a cool way.
And the topics of such surveys can be very diverse. As a rule, it's about the issues that matter to everyone. Are you satisfied with your local government? How is the local education system doing? Do you support this or that movement?
Thus, Instagram surveys give everyone a great opportunity to be heard and to influence one person or an entire organization, because unlike comments on forums and social networks, the collected data doesn't disappear, but is further processed. That is why it's so important that the answers are considered and as sincere as possible.
How to create a poll on Facebook Stories
If you do business on Facebook, unfortunately, you have to use a third-party app or create alternatives for your personal Facebook pages. You can't create a survey on this social network itself. Or you can create a poll in a Group. However, now we are more interested in whether you can create a poll in Story on Facebook if you access it from your smartphone. The principle is the same as on Instagram:
Open the Facebook app.
At the top of your "News Feed," tap the "Add story" icon.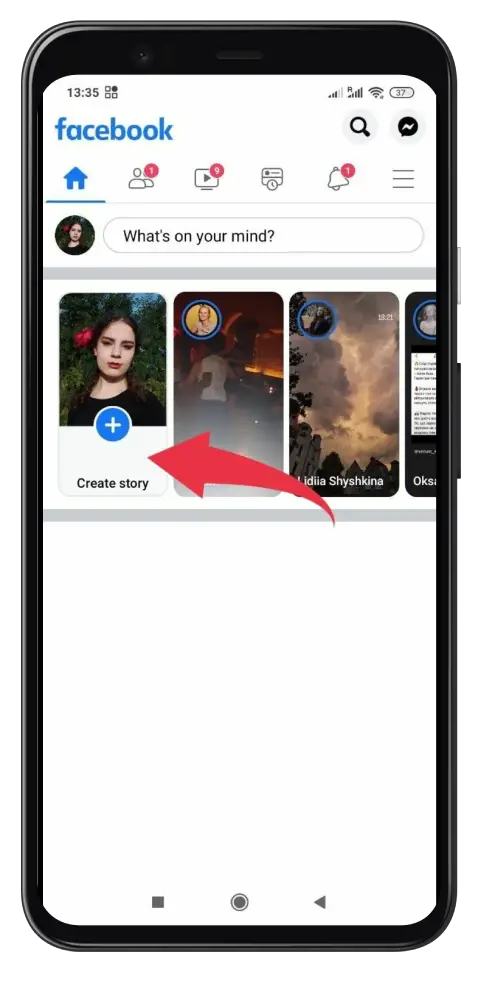 Add a photo or video.
Click on the stickers in the upper right corner and select "Poll".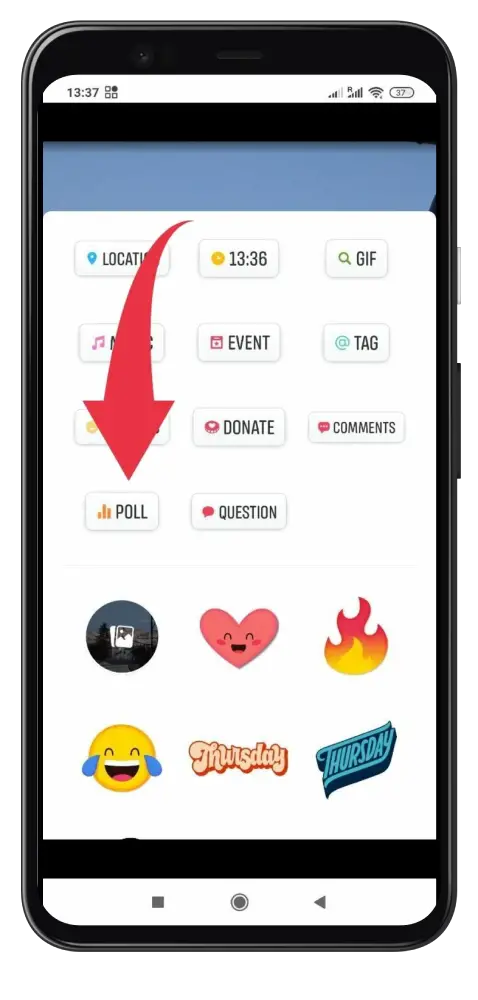 Enter your question, then to customize the answers tap "Yes" or "No."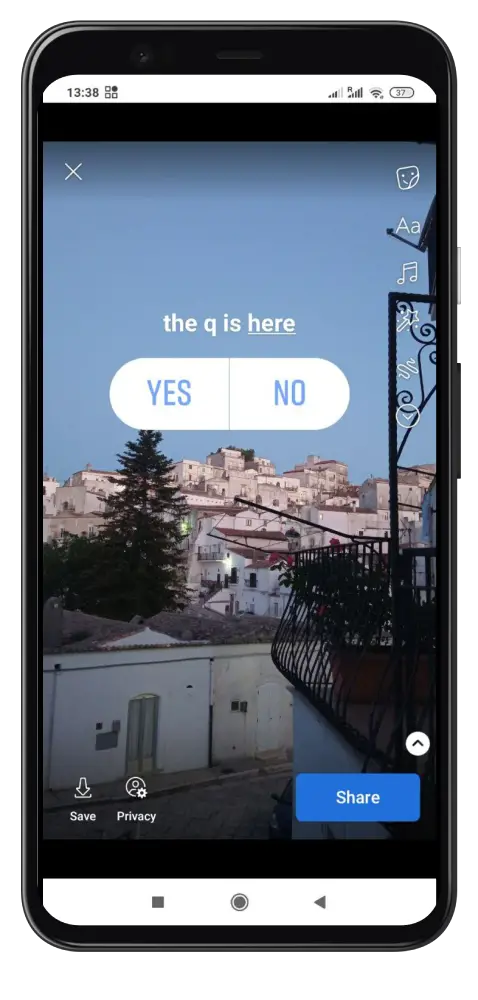 Once you're happy with your poll, in the top right tap "Next" then "Share to the story".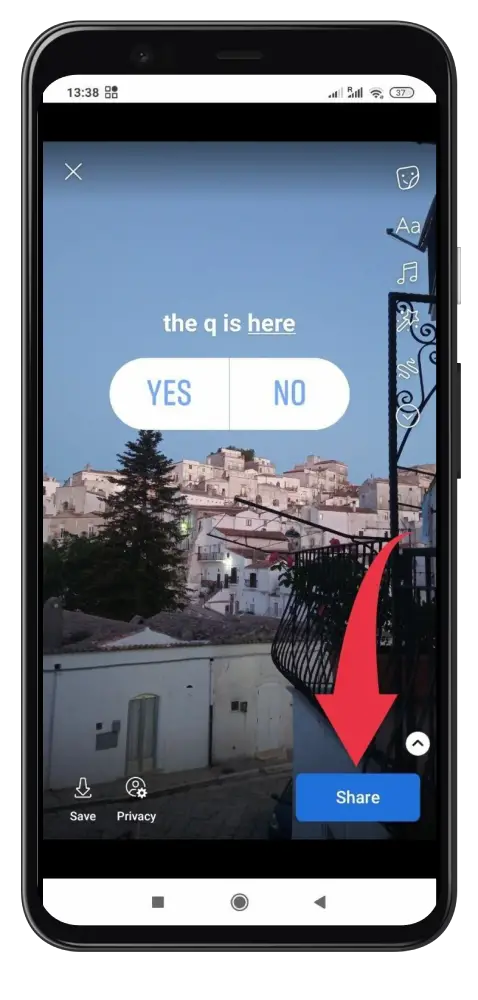 Ask personal questions in the Stories, take votes, and test hypotheses. Remember that Stories are watched by a huge concentration of your audience, the people who are interested in you right now and it's important to know everything about who they are.
What about making polls on Instagram Stories
To add a poll, go to your Stories, and add your photo or video. Go to Settings and select the "Polls" widget. Just like with questions, you can choose the color and resize the polls. In a poll, you write your question text itself and two answer choices. It's best if they are short – the answer boxes are quite small. That's it, you can publish the survey!
Once the survey is published, you'll see what percentage of people voted for a particular answer choice. Plus you can open your history analytics and see exactly which subscribers voted for which answer choice. You can also see the exact number of people who voted and saw your poll stats.
You can use the results of Instagram polls and polls for your business' internal audience research, as well as simply to fulfill the desires of your audience, such as asking them to choose which drink will be seasonal this winter, a salted caramel latte or a gingerbread latte, in a post. People's feedback will help you decide.
How to publish a quiz on Instagram
Quizzes are embedded in widgets in Stories: one question and two to four answer choices. The user can choose only one. Once a person has voted for an option, he or she will immediately know the correct answer.
To use these tests, go to Stories and take a photo or record a video, boomerang, or select from the gallery of available photos. Then click on the stickers and attach the test. The test can be edited: write the question of interest and answer items, select the desired color (icon with a palette on top of the test), as well as the correct answer by clicking on the letter of the item.
If no question comes to mind, you can click on the button with the image of dice. Then you'll be randomly offered questions. The quiz story is ready! If the subscriber answers correctly, the user will see an animation with confetti and the correct answer will be highlighted in green. The wrong answer will be highlighted in red.
Read Also:
How to add a question to Instagram Stories
To post a question, go to Stories, upload your photo or video, and then select the "Questions" widget in the settings. You can choose the color of the widget as well as enlarge or reduce it.
To see the feedback on your questions, click in the bottom right corner of the Stories post – there will be the feedback itself. You can scroll through all the responses or share one of them.
If you want to share feedback or answer one of your followers' questions, open the feedback you want and then click "Share Response." A form will appear with your question and a response to it. You can choose your background, and you can also add your comment and post it to the Stories.