You must have had to deal with intrusive ads, offers of different tariffs, or in general, when an unknown strange number calls, which in the end doesn't answer your question "who's it?" Such calls can be at least unpleasant, and when they become more frequent, it's not at all pleasant. In this regard, several services and apps have been created to help you get rid of these things.
More specifically, the most popular carrier companies, such as T-Mobile and Verizon, have call control of potential scammers. They have many of these numbers in their database, so you don't have to worry about your safety. All you have to do is use their recommendations correctly when you receive spam calls.
What does "Scam Likely" mean
Do you often receive ID numbers as Scam Likely? This may have happened to everyone and there's nothing unusual with it, as long as you're not constantly being spammed with such calls. Typically, "Scam Likely" is a message that appears on the screens of T-Mobile, Metro (a subsidiary of T-Mobile, formerly called MetroPCS), and Sprint (as the two companies merged) customers on incoming calls. The point is that, as we have already mentioned, these networks put spam numbers in their database and label them as Scam Likely for their customers. "Scam Shield" is the name of the feature, which is used to warn about scammers and spammers, resulting in people blocking them manually.
This option was introduced a long time ago by the developers themselves, so you can't remove the Scam Likely label from these numbers by yourself. These numbers are already in the provider's database, as they pretend to be other organizations, volunteers, discount stores, etc. This way you can protect yourself from cunning schemes that deceive people and steal their money.
The Scam Shield feature is available to all T-Mobile SIM card owners and subsidiaries of this provider. That is, it doesn't make any difference if you use an iPhone, Android, or any other smartphone. All of this comes by default and it's cool because you don't need to download additional apps and services for the recognition of such scammers. Although T-Mobile (and other providers as well) offers additional services for recognition of such calls, the standard option is sufficient.
Read Also:
What risks there are if you answer Scam calls
Of course, when we see a message like that, the first thing we do is hang up. However, sometimes the system may not be deceitful and so indicate a complete stranger's number. Still, try to ignore such calls – if real people want to call you with a direct purpose and they have your number – they will find you in messengers or send SMS. In other cases, just hang up or ignore the calls and then block them immediately:
Open your Phone app and switch to the Recents list.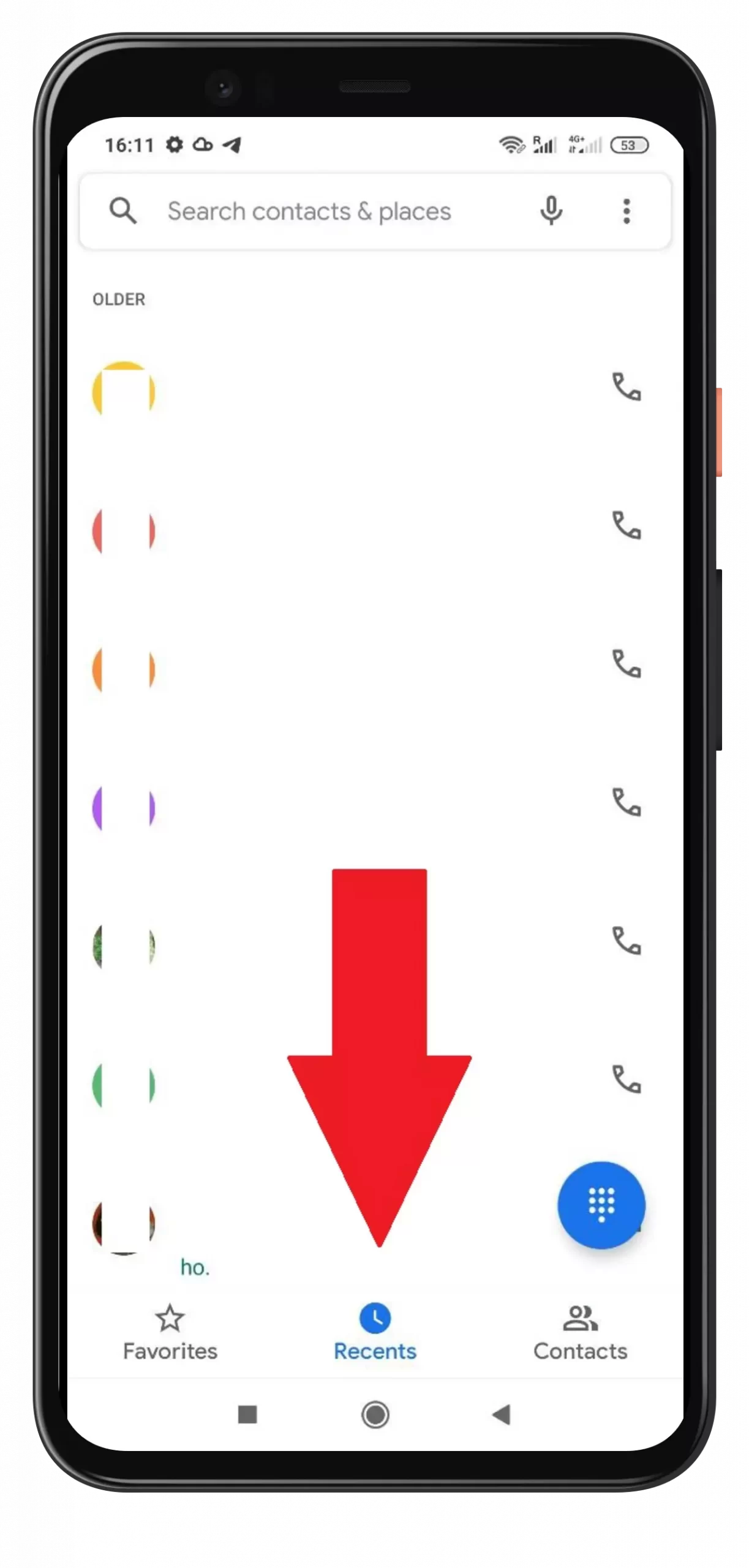 Press and hold on to a number, then choose Block/report spam from the menu that pops up.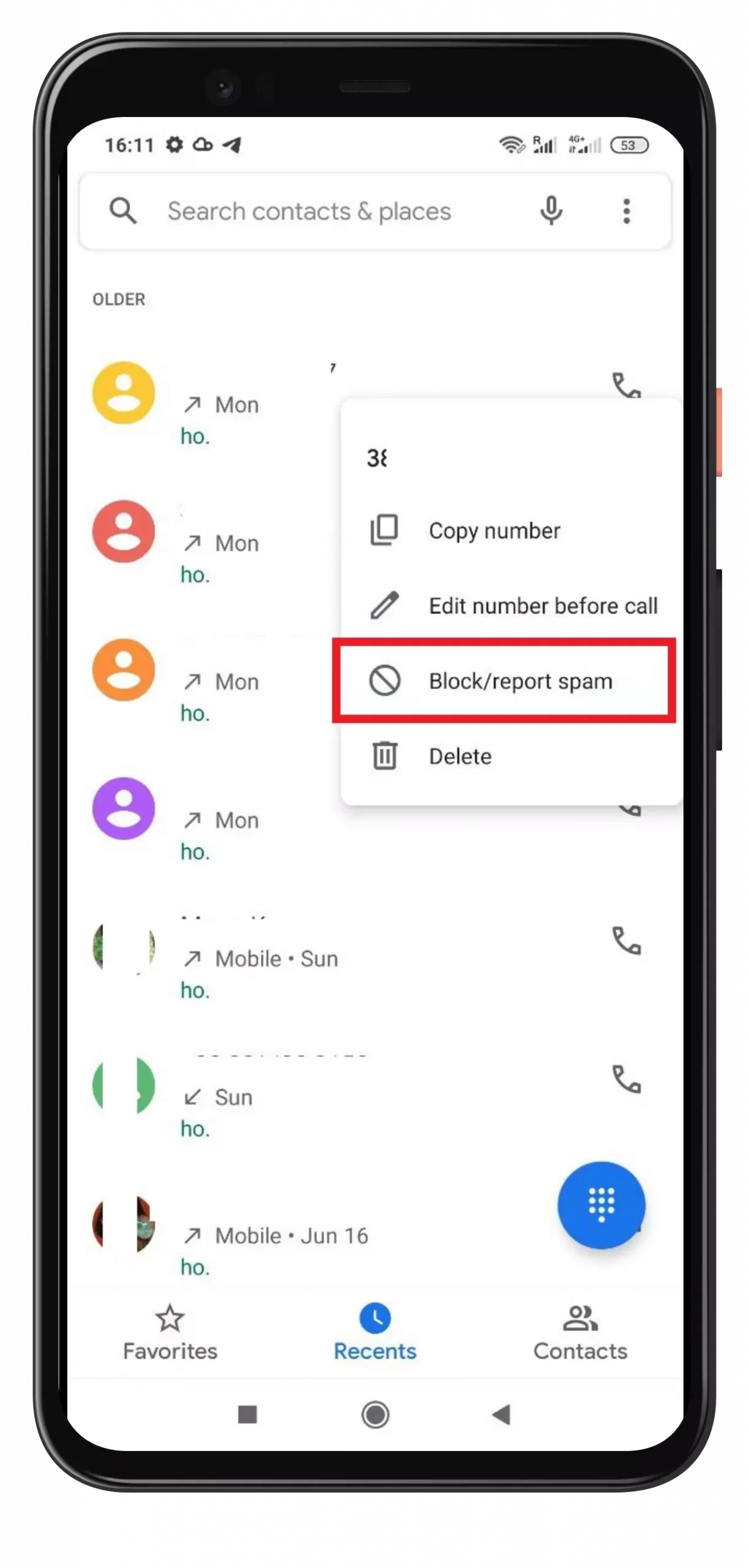 In the resulting window, check the Report the call as spam box if applicable.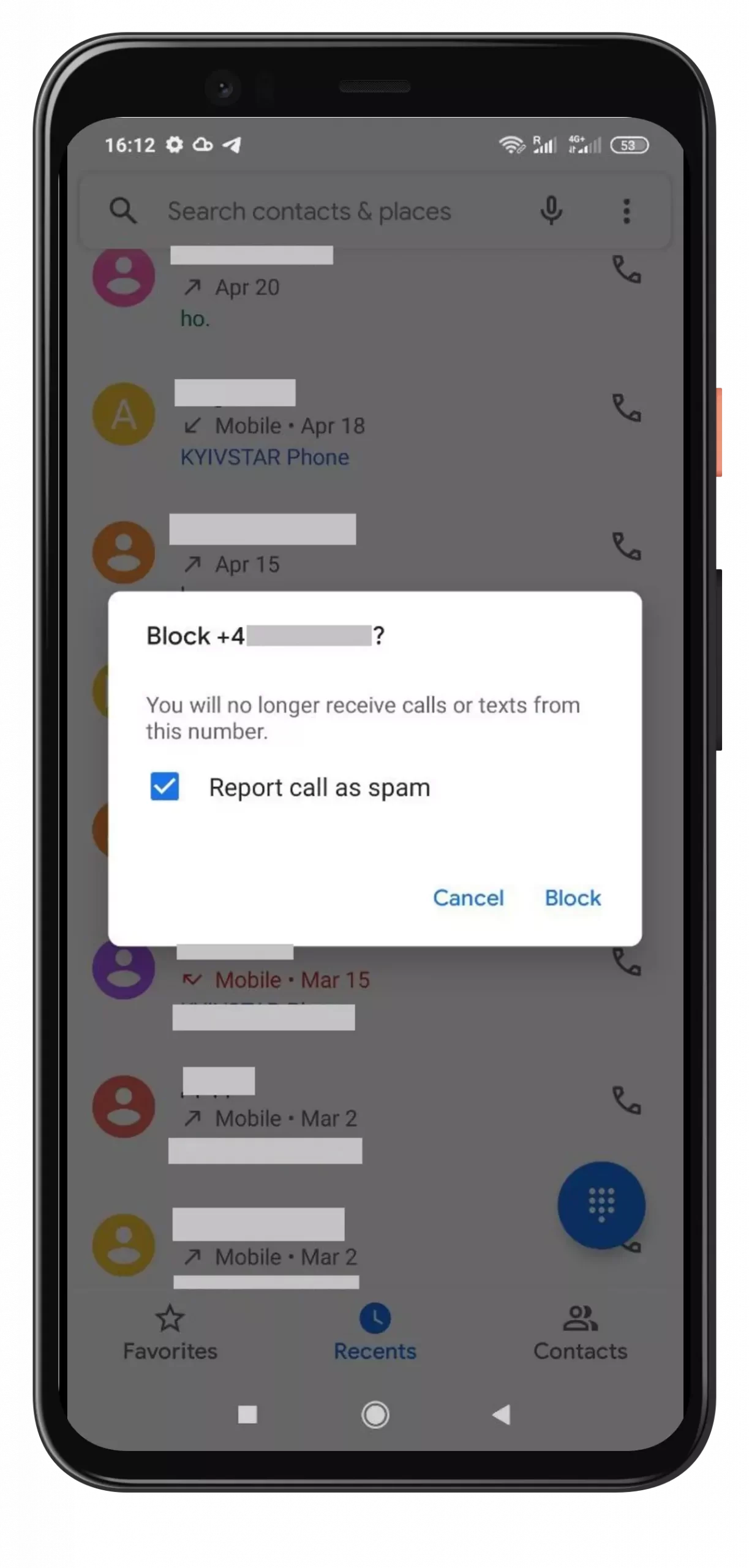 Hit Block again to confirm your choice.
However, what if you have already received a call and are now worried about the safety of your personal data? Scammers always try to find out your personal data, such as your credit card/debit card information, SSN/driver's license, bank logs, password to any account, etc. This is their main goal, and they resort to different techniques so you don't even notice how you tell them all your information. But if you remember exactly that you tell then nothing from above, that's fine.
In the other case – it's necessary to contact the organization responsible for the information you gave out. If you were just asked for your name, address, and any public information – it's okay – scammers can not do anything with it, but if you created an account for the scammer on the Internet, then you should also contact the support site/service and tell about this situation. The main thing is to do it as quickly as possible.
How to ban Scam Likely calls
As already mentioned, it's very easy for T-Mobile users to get rid of such annoying calls. In addition to the fact that the provider gives you a message as soon as such suspicious calls come in, the company also has a special feature that increases your security. It's called Scam Block and it's quite easy to install:
To launch into Scam Block, open your phone's dialer app. 
Enter and call #662# to activate the service. If you decide you want to turn it off later, dial #632#.
You can use the shortcode #787# anytime if you're not sure whether you have it enabled or not.
The feature is completely free, although there are options that cost money. However, the free version should be enough. In addition to running the feature through dialing, you can also go to your T-Mobile account and install it from there. Moreover, you can read T-Mobile's Scam Shield page in more detail on the website itself, which may be useful.
Is there an option to block Scam Calls on Android
In addition to the numerous features of T-Mobile and other operators, you can't forget about Google's Phone app. Why such a simple name, you may ask? it's because this app by default comes as an interface through which Android smartphones make and receive calls. And this app also has a scam shield option like T-Mobile, etc. In addition, it should recognize scammers also by default. But if it's turned off, you can turn it on like this:
Open the app and tap the three-dot menu button at the top-right.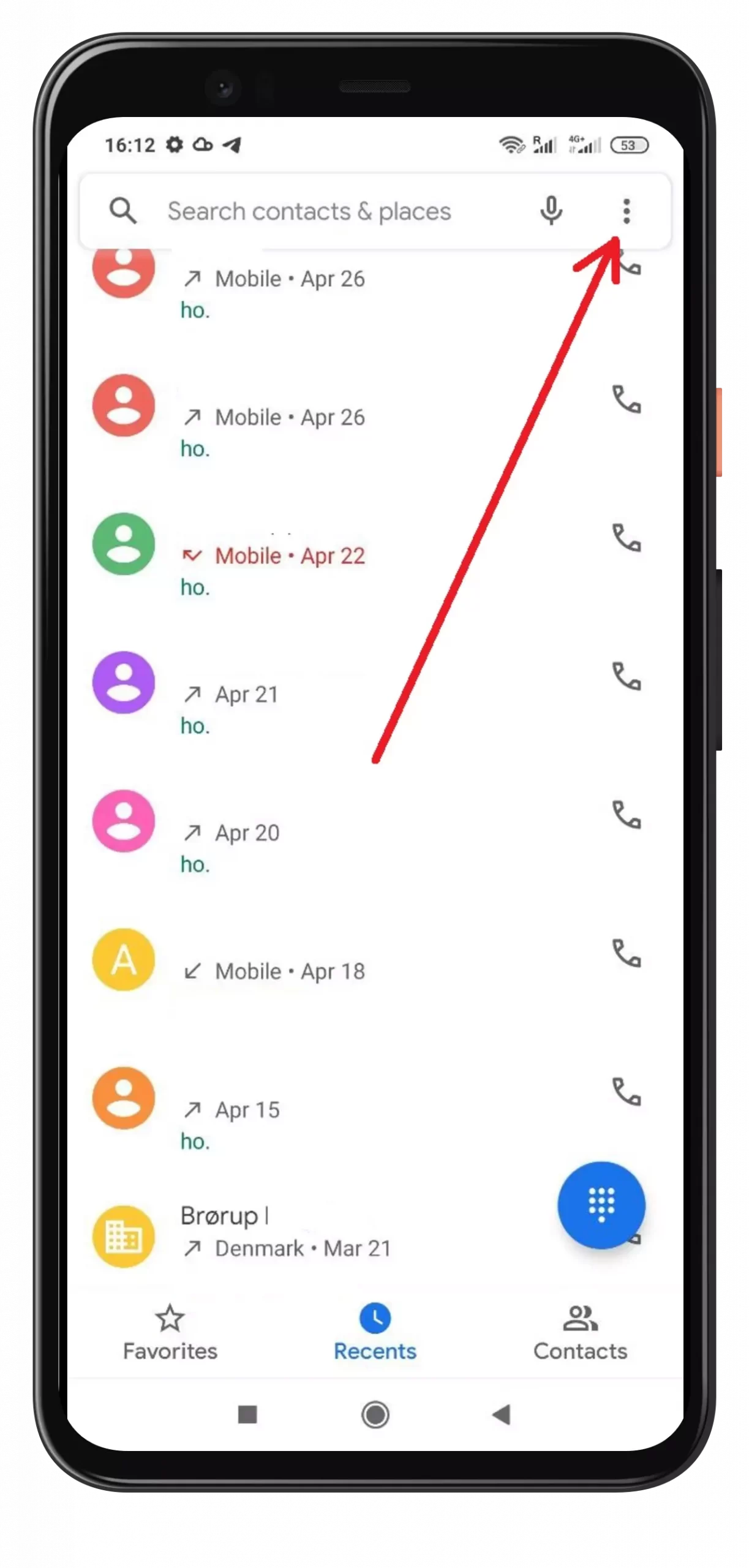 Hit Settings, then select Caller ID & spam.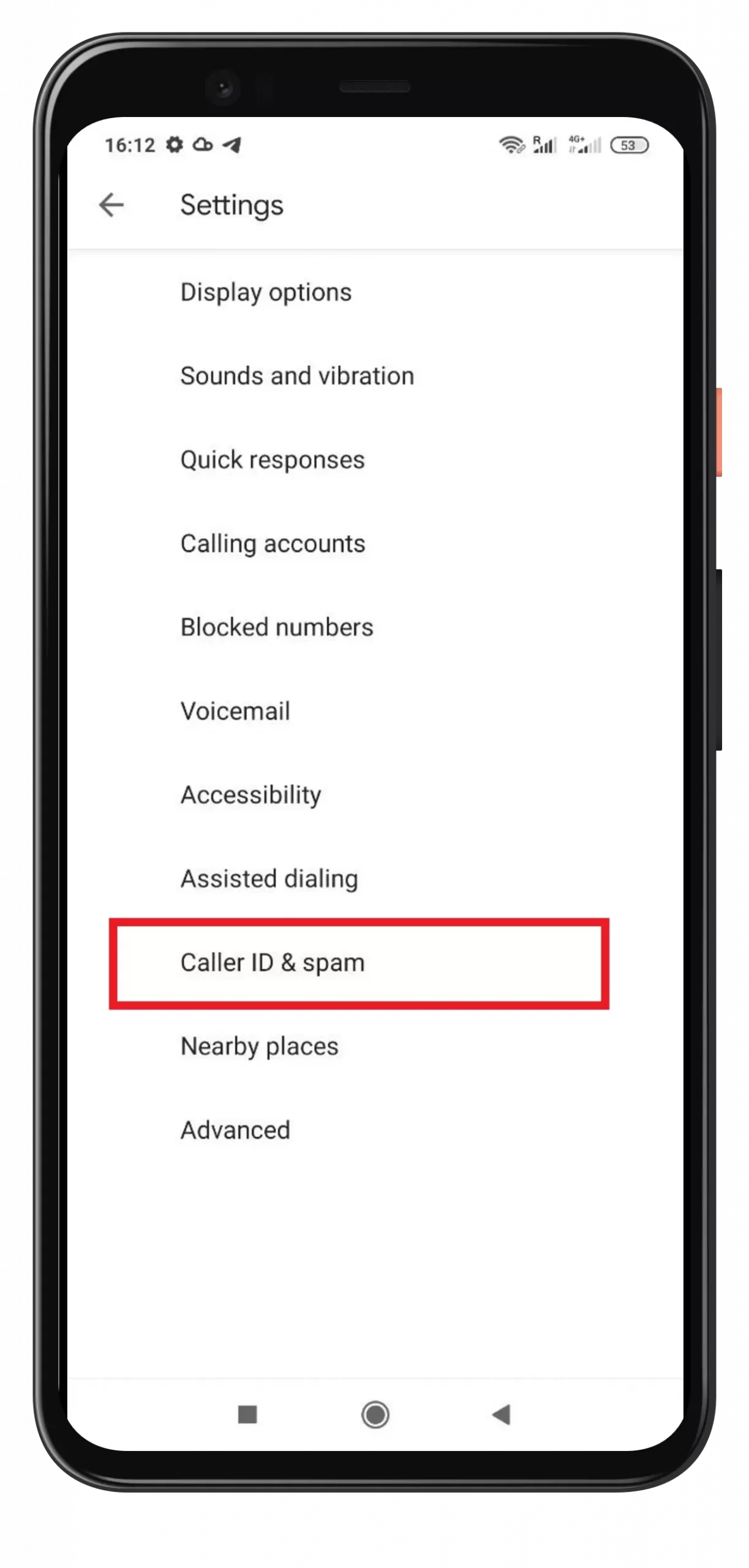 Enable the See caller and spam ID slider to identify spam callers when your phone is ringing.
The second toggle, Filter spam calls, will block spam calls altogether.
In general, there are many apps on Android that help to locate scammers, block them, as well as to cope with the constant flow of spam to your number. Basically, there's a lot on Android – you'll find everything you need on the Play Store. Plus, you'll a lot of these blockers for free with a wide range of options. And although you should try not to install apps outside of the Play Store, the official apps from your providers should also have such features.
Read Also:
Do other carriers restrict Scam Calls
As we have already said, not only does T-Mobile have a feature like Scam Block – almost all providers now have a protocol for recognizing third-party numbers. They can call you under the common Unknown Number ID, but you must pay attention to the number itself – if it's local and belongs to your area – then most likely it's a scammer who calls from afar and passes his number as a local number.
And although such numbers should be marked as Scam Likely, the rest can be displayed as Call Verified – which means it has passed the database provider and isn't the scammer. In other cases, when you still often receive spam and unknown numbers, you can try additional apps from your carrier.
For example AT&T, you can download AT&T Call Protect for iPhone or Android. It has everything you need for free. And only additional options for some fee. And for Verizon subscribers you can use the Call Filter – it also copes wonderfully with fraudulent calls and offers it all for free. Well, again, except for individual options. Moreover, you can make your phone number private. As you can see, almost all popular providers recognize scammers and give you the opportunity to increase your protection against them.