Anyone with access to the Internet quite often downloads something. The ability to download any picture, file, or document is quite convenient for any user. However, there're situations when a user has downloaded something and can't find in which folder this file is saved. In order to avoid such situations, you'll have to spend your time looking for it. Using this browser was convenient for you can choose a default folder in the settings.
What to do to change the Google Chrome download folder
Google Chrome is one of the most comfortable and easy-to-use browsers. This browser is perfectly integrated with Google services and synchronizes between your devices. The advantages in operation can also include the security of an app. Google Chrome has a safe browsing option, which is necessary when you try to go to a malicious site. Large selection of special settings and additional features.
It's difficult not to pay attention to the compact location of all the tools on the desktop. You can also add to the list of merits of stability of operation. Google Chrome rarely hangs, even with the emergence of difficulties with one page the rest work correctly. Another significant advantage, which is appreciated by the users is a built-in translator. If necessary, just press one button to translate the entire page.
The ability to download any file in the browser is quite handy. As it's used by absolutely everyone. Whatever the area of a person's activity is. Some people just need to save a photo, and others need to download a file for training or work. Fortunately, it's very easy to do. However, many people encounter an important problem when they try to do this.
More often than not, the files you try to download will be saved in the default folder. This isn't convenient in the end. At a minimum, users have to spend extra time to find this file in a folder on your computer. Then move the file to a folder that works best for you. So to save your time and make using Google Chrome even more convenient for you, you only need to do a couple of steps.
What steps to take to change Google Chrome download folder
As with all Google Chrome users, by default all files are downloaded to the 'Downloads' folder in your user account. So to change that and choose a different folder to save your files, you need to follow these steps:
The first step to change Google Chrome download folder is to open Google Chrome browser.
After that, you need to click on the icon with three dots in the top bar.
Then, you will get a window with all the possible actions, in which you need to select 'Settings'.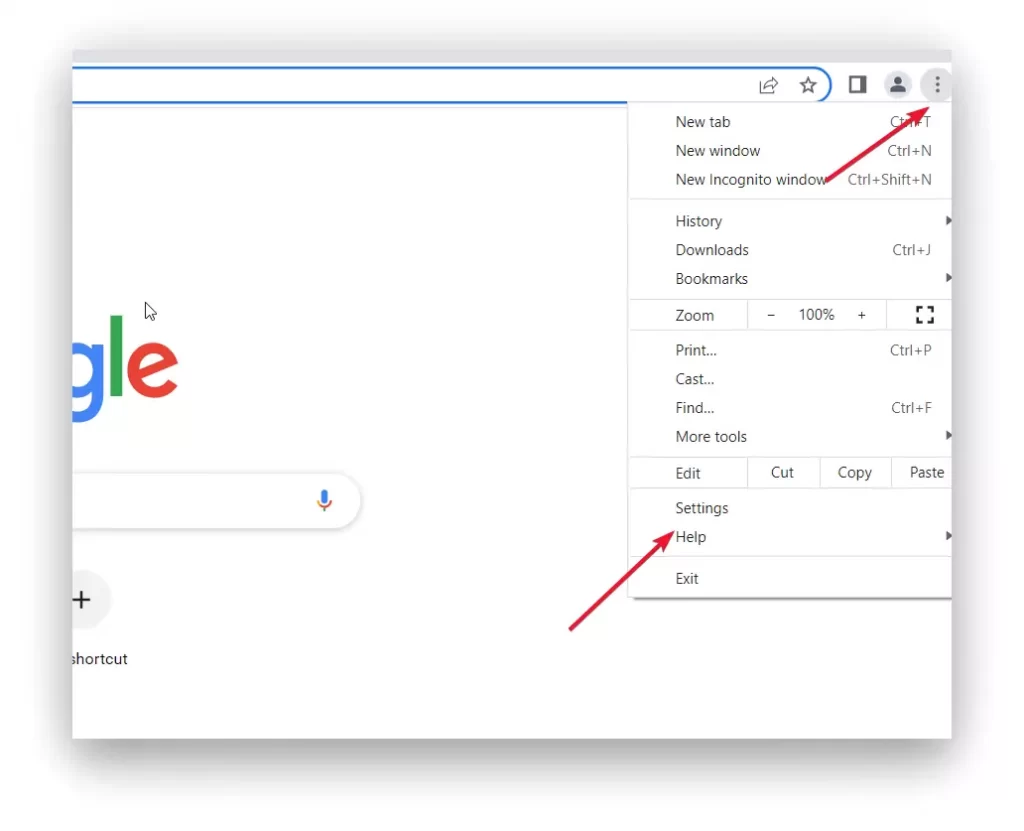 Next you should see the 'Settings' screen. You need to click on 'Advanced', this button is located on the left side of the window.
After that, a little bit lower, you need to click on 'Downloads'.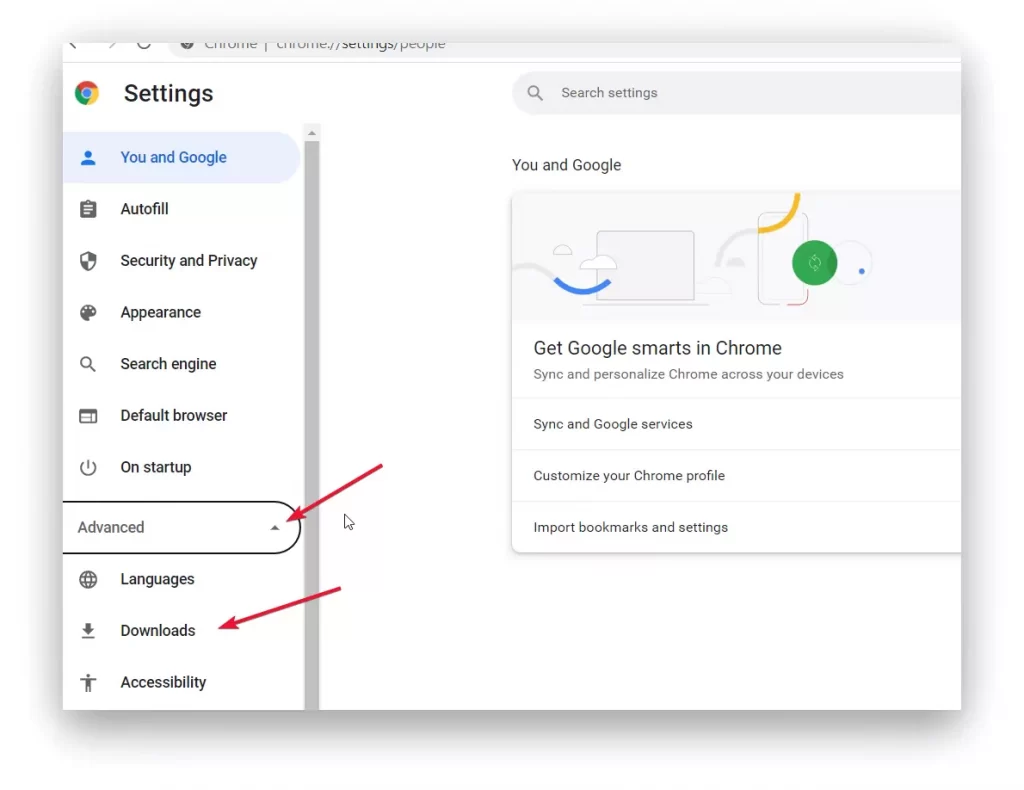 After that, a window will open in front of you. The 'Location' tab will show the name of the folder in which all downloads are saved. You need to click on 'Change' to change the folder.
When you have clicked on 'Change' you will be shown a menu with all folders on your computer. Click on the folder you want and then click on 'Select Folder'.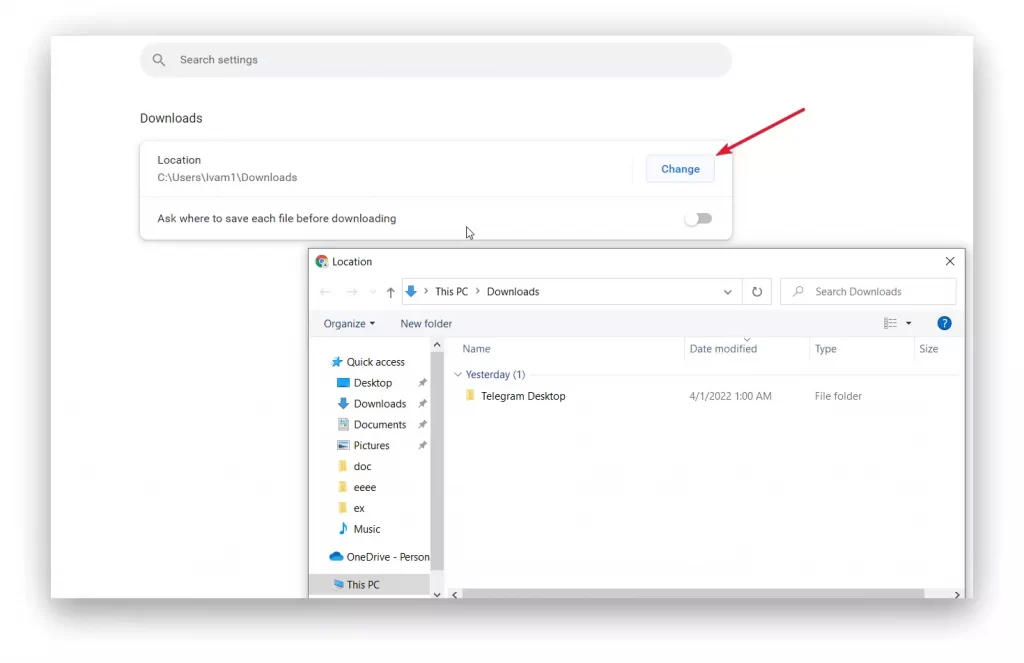 Just notice that there is also an 'Ask where to save each file before downloading' option at the bottom. If you want to select the folder yourself each time, drag the slider.
If you suddenly find yourself in a situation where you can't download a file or an image. The reasons can be different, starting with an antivirus blocking to an Internet failure. In this case, try to open the link in incognito mode, then download. You also need to clear your cache files and cookies. If that doesn't help you, try to disable your antivirus, only after you make sure that this file won't harm your computer.