Quite often users of various social apps are faced with the fact that they can not handle all the requests and messages that come to them from other users in the network. This problem occurs mainly with people who are popular on the Web.
When you have a lot of fans, many of them want to get in touch with you. Of course, it's incredibly difficult to answer all of them, and communicating with everyone on a regular basis is unrealistic and even exhausting. Even more, some people, ignored by you may get rude online. They're too confident in their own importance and immunity due to the fact that on the Web is difficult to get in the face, many love to insult their idols and just other people online.
Instagram is no exception in this case. Unfortunately in this article, I won't tell you how to psychologically help the offenders, but as soon as such a method appears I will inform you right away. Instead, I'll tell you how to close Direct Messages on Instagram.
How to close Direct Messages' requests on Instagram
First of all, many people confuse disabling notifications with disabling messages' requests. This is important because if you don't block incoming requests, their actual number won't decrease and that makes sense.
Here's what you should do to close Direct Messages requests:
Open your Profile on Instagram.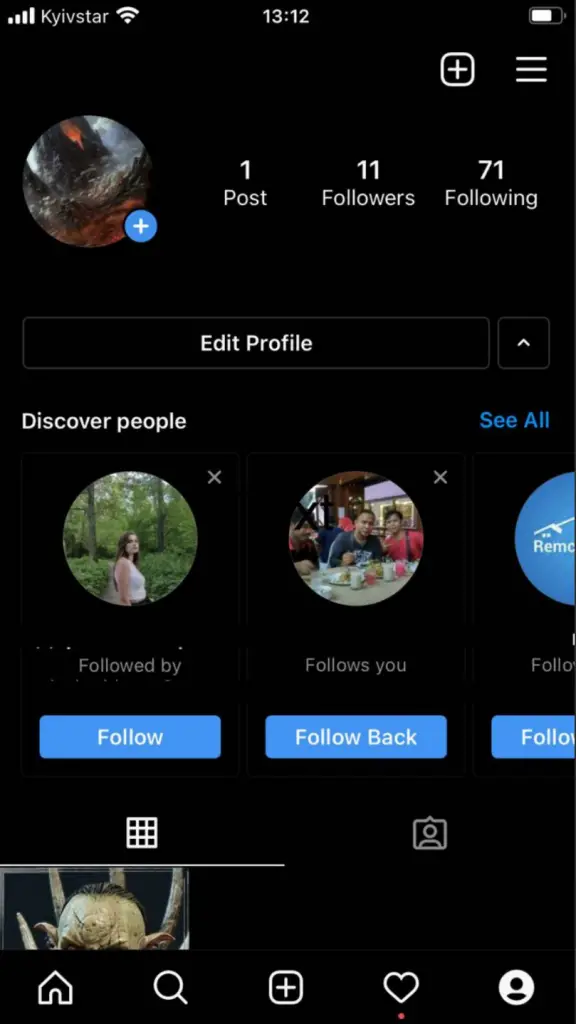 Go to the Menu by tapping icon on the top-right corner.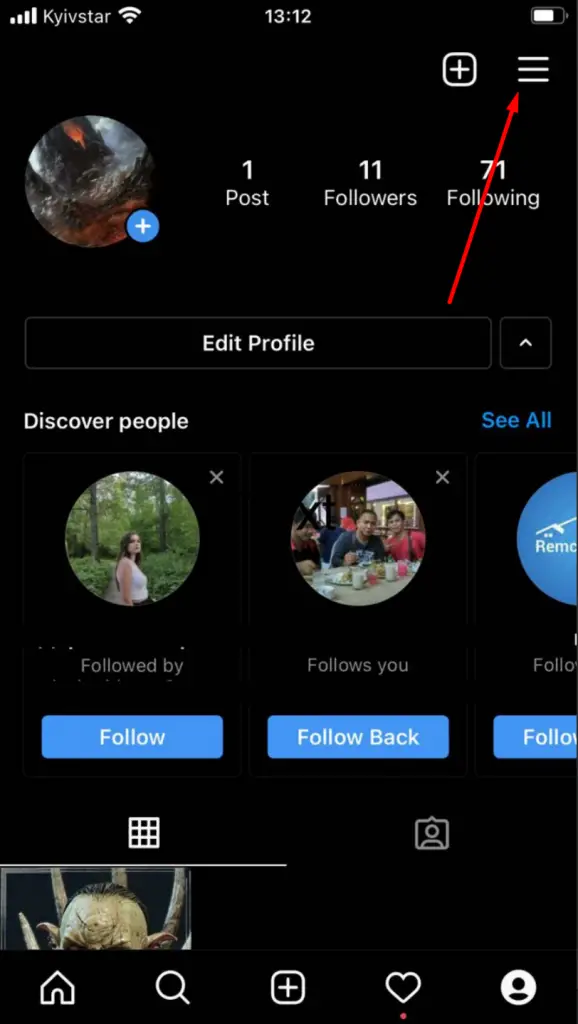 There, you should go into the Settings. Although many tutorials after that say to select Notifications, you shouldn't do that because turning off notifications won't actually limit access to write you messages directly. Instead, you should go to Privacy.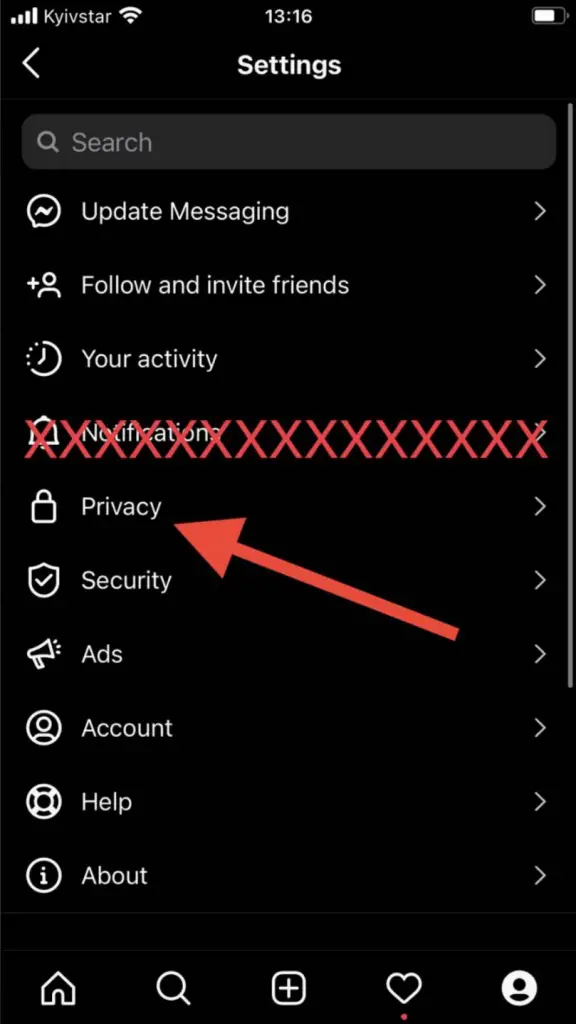 After that, tap on the Messages button and go on.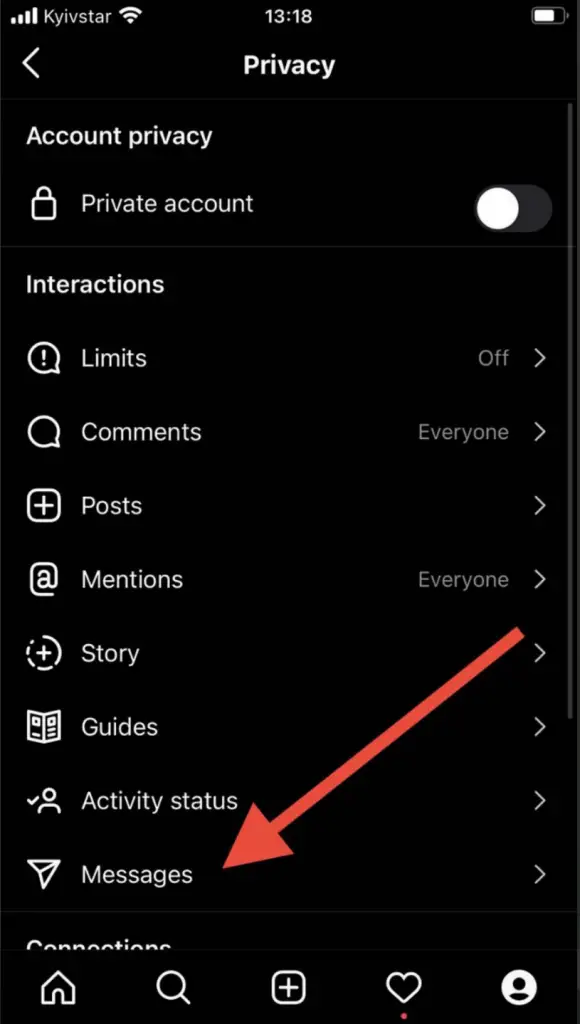 Once you're there, there are two sections. The first section will be Potential Connections, under that section will be Other People. You need the second one. Scroll down the page and in the Other People section, tap on Others on Instagram.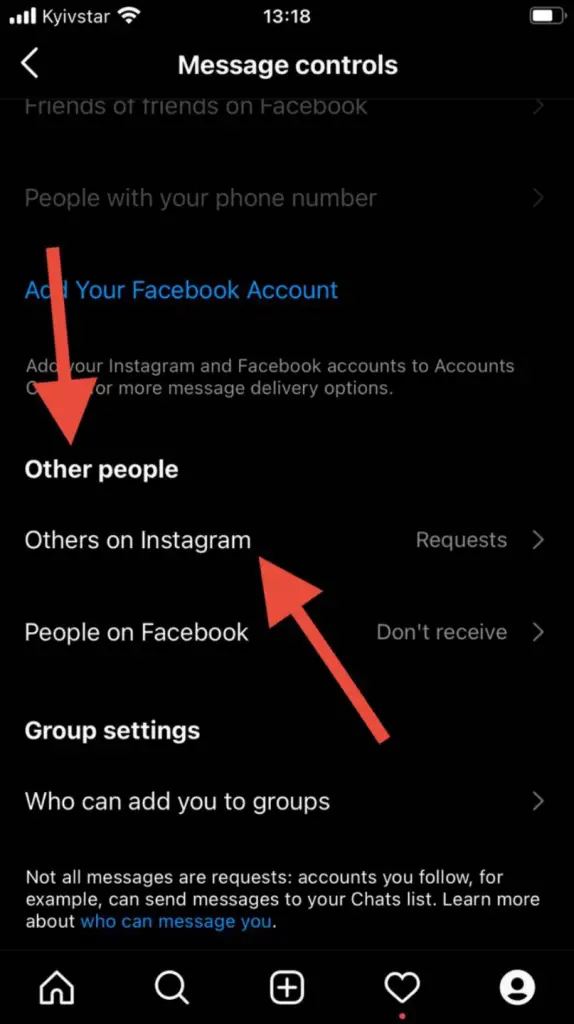 Here, you will see Message requests and Don't receive requests. Select the second one in case you want to close your Direct Messages.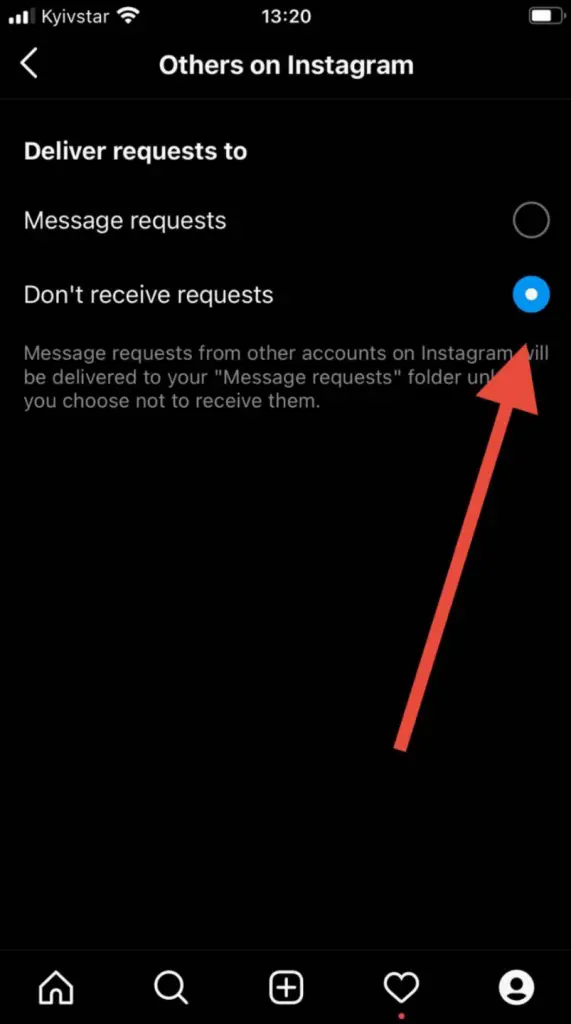 After following all of the steps above, you won't receive requests from people that you aren't subscribed to anymore.
In case you receive messages from a person you're subscribed to, but don't want to receive them anymore, just unsubscribe and this method will be applied to that person as well.