Often we use AirPods with an iPhone or an iPod. However, for a laptop, most people often use another type of headphones than earbuds. However, sometimes you may be trapped in situations when there are no right pair of headphones near you or it's simply more convenient to use AirPods. So, in this article, I will explain how to connect them to a laptop.
Connecting AirPods to a laptop via Bluetooth
The principle of connecting AirPods to the laptop is exactly the same as for any other wireless headphones. It's really simple, the only nuance you need to take into account is whether your laptop has Bluetooth. Now most models come with it, but if you have an old lap, you will need to buy a special USB adapter that allows you to use the Bluetooth function on a device that isn't suitable for this. If you have that sorted out, then to connect the earbuds your steps are as following:

To connect the AirPods, first go into the Settings of your laptop. You can either do this via Start menu or you can find them in the search bar next to it.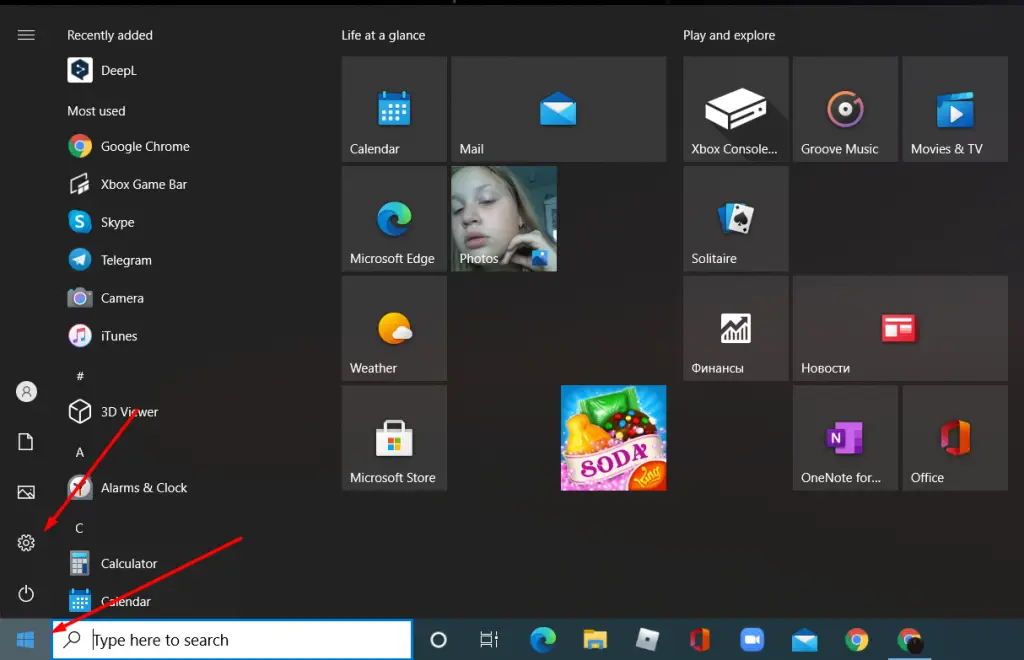 When you open "Settings" go to "Devices".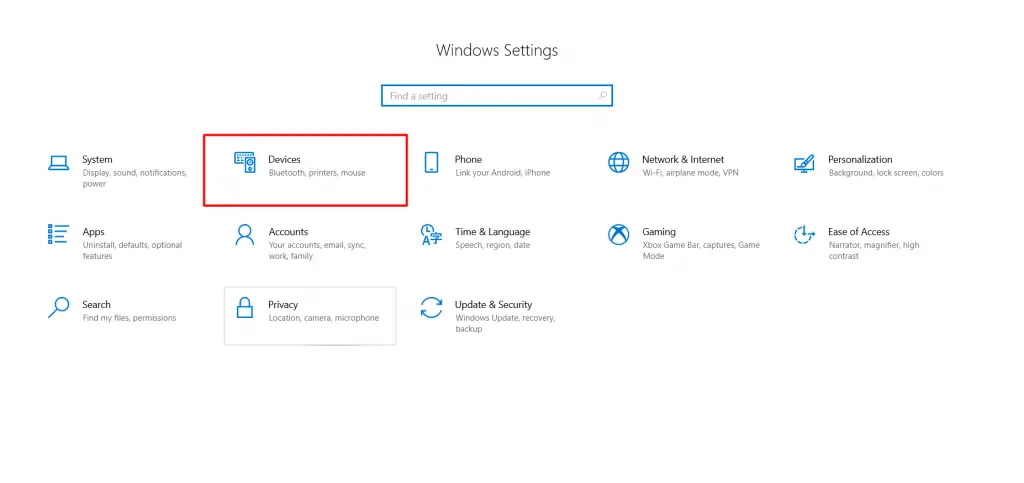 Next, you will be taken to the Bluetooth features page. There you must select the button "Add Bluetooth or other devices." This will take you to a choice window of devices available in the area.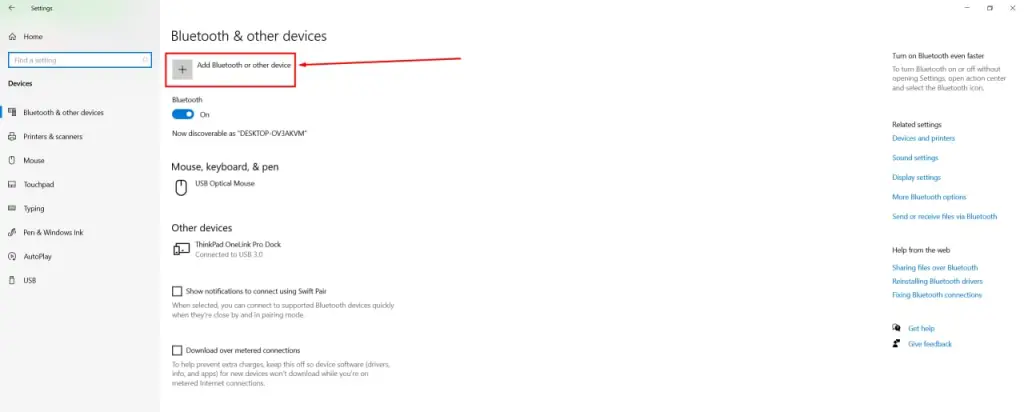 After opening a new window, select Bluetooth. It should be first at the top.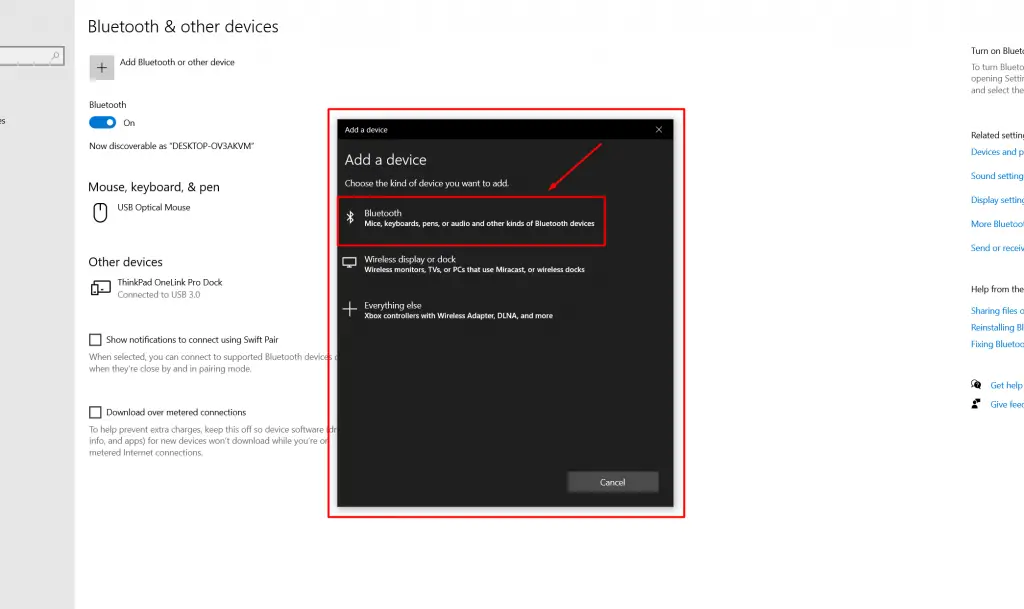 Once you have finished preparing on the laptop, take your AirPods and place them in the wireless charging case. Next, get it near the laptop as much as possible and press the button on the back of the wireless charging case. Wait for it to start blinking white.
When this happens, look at the list of available devices for Bluetooth connection. There you should see the name of your AirPods. Just select your AirPods.
After that you will be free to use your headphones for sound playback on the PC. If the earbuds are connected but don't work, you can try selecting them as the default device.
How to set AirPods as the default device for audio playback.
To set AirPods as the default device for audio playback, you need to follow a few basic steps that are completely identical to those we do for any other playback device. To set it up, you need to do the following:
Select the volume control on your computer's desktop. It is usually at the bottom right as in the picture above and right click on it.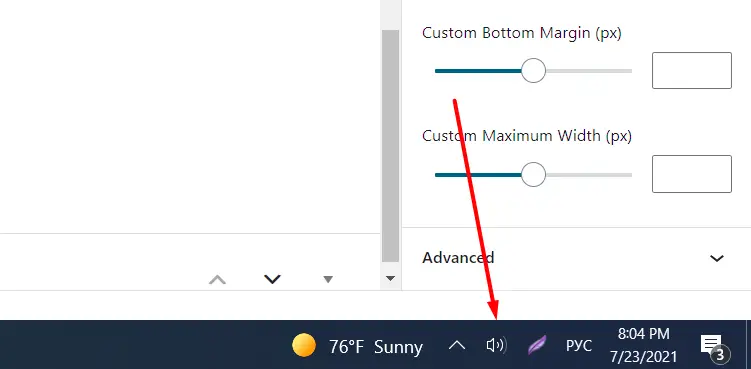 A menu will pop up where you will need to select "Sounds". This will take you to a window with sound output and input device settings where you can also choose which device will be used by default.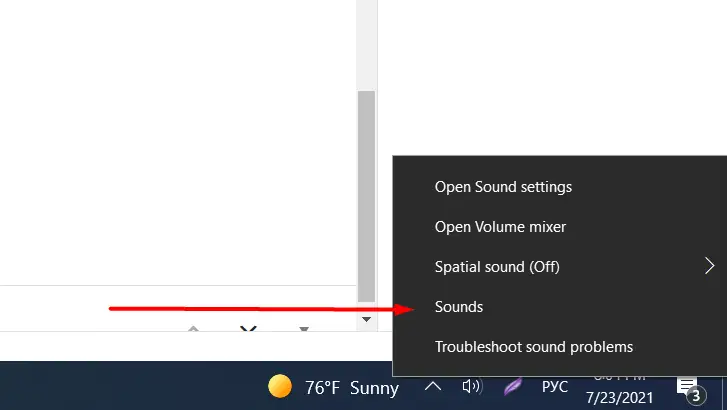 To select the correct device, click on it and then on the "Use as default" button. In the list should be the name of your AirPods.
I hope you like the result. Now you can enjoy music or watch videos and movies from your PC using your AirPods. In case you need to connect any other sound device via Bluetooth or just set them as default sound devices, the method above applies to all.