In my work, I usually need to sign documents electronically to send them to different people and companies, and I have no need to save signed documents by mail. Electronically signing the document may be a good way to prove you confirm it. The only problem – is that it's not always easy; as for this need, you will need to edit your pdf document.
Here's how I do this.
What is the difference between digital and electronic signatures?
Digital and electronic signatures might seem like twins, but they're more like cousins. An electronic signature is basically your handwritten signature but in digital form. You can create it by drawing or typing your name into a document. It's quick and easy but not super secure. On the flip side, a digital signature is like an electronic signature with a bodyguard. It uses cryptography to lock down your signature, making it way harder for anyone to mess with your signed document. So, if you just need to say, "Yep, I agree," an electronic signature will do. But if you're dealing with something super important, like legal stuff, you might want to go digital.
So don't confuse them; we're talking about an electronic signature, which is just an image of your handwritten signature displayed on a pdf document.
How do I sign a document electronically?
That's the easiest way. I don't use Adobe Acrobat, and downloading it for this purpose is a little bit of a headache; you can use various online services for this purpose: Adobe Acrobat Online, DigiSigner
Adobe Acrobat Online
Here's the link to them. That's a free service to place signatures.
Here's what to do:
Open Adobe Acrobat Online by the link above.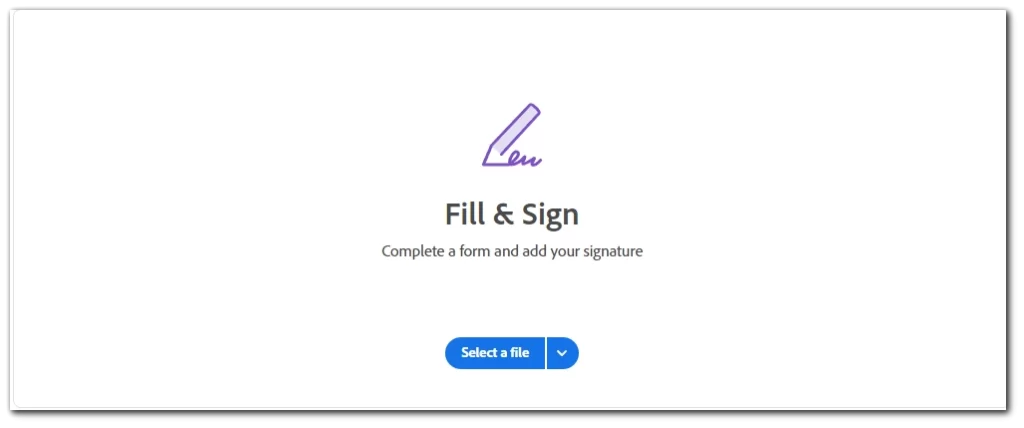 Choose your file.
Tap on Add Signature on the left side of the window.
You can type your signature in handwritten text or draw it manually. And you can also use image of your signature.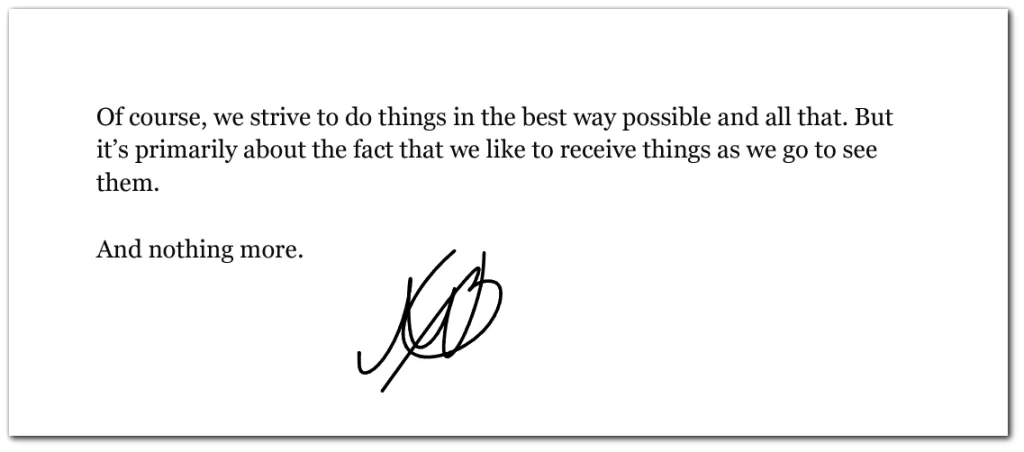 Click download at the top of the window to download your signature.
The disadvantage of this service is that the signature field to draw is too small, so that's a little bit inconvenient. You may see this in my signature. I got it cut a little bit on top, so if you have a tall signature, that may be a problem.
DigiSigner
Here's the link to them.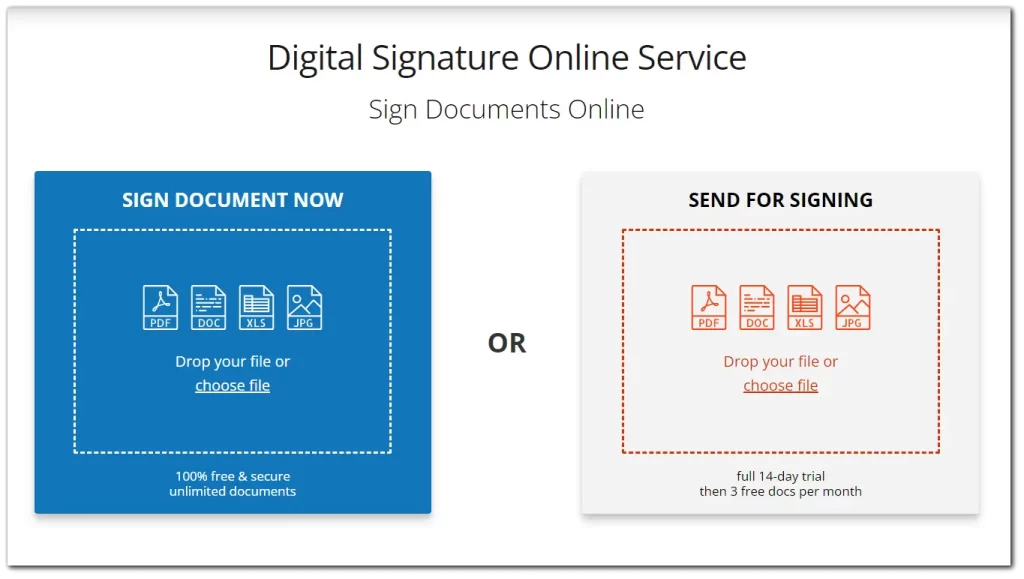 There's an option to sign documents for free, but if you want to send them to someone else, you need to sign your document.
Here's how to sign a document:
Upload it.
Choose My Signature.
You can draw it or type it with handwritten text.
Place your Signature.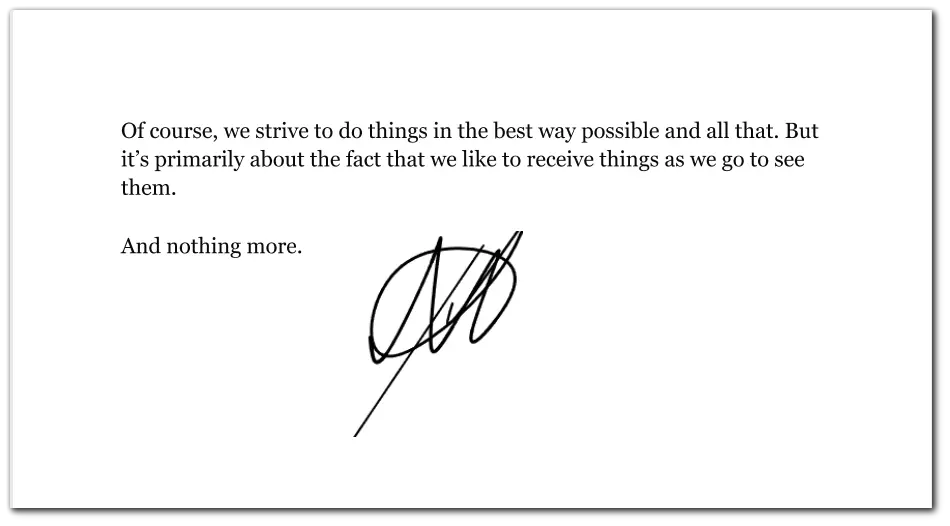 Tap Done on the top.
You will get a button to download a document.
The cons of this service: no way to add a picture of your signature. The interface is a little confusing, as it will be duplicated when you click anywhere on the file after placing your signature.
But the service is free, and I usually use it.
I Love PDF
Here's the link to them. It's also free.
Here's how to use it:
Choose a pdf you want to sign.

There's an option to send the document to be signed by a lot of people.
You can use a text signature with the handwritten script, draw it with your hand, or download an image.
There's also an option to scan a QR code and draw your signature on a mobile device.
Draw your signature and place it.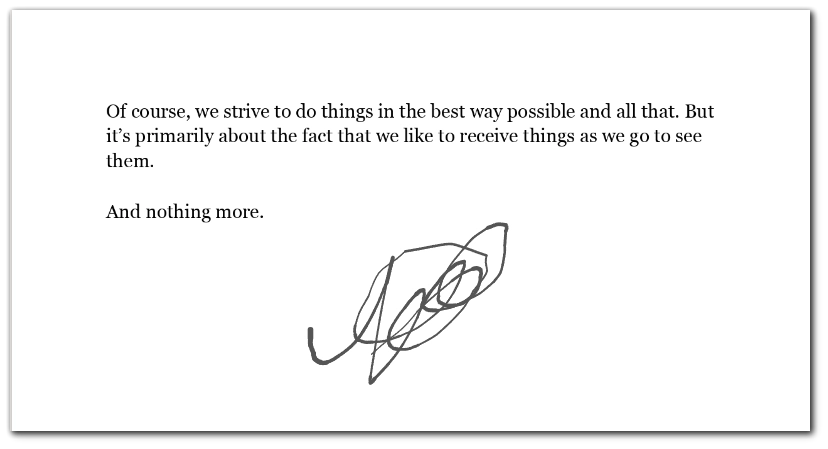 Click a big red Sign button and click download.
Once again, the field to draw a signature is too small. I've never been able to draw my signature with this service because it includes a sharpie element with the stroke down. And my mouse simply goes out of the field.
How to e-sign a PDF on Windows
There's no built-in feature to e-sign a document, so the best way is to use one of the online services. You can also download Adobe Acrobat, but I see no reason in that if you can do the same online without any downloads.
How to e-sign a PDF document on Mac
On Mac, there's a built-in feature in PDF preview so that you can sign a document. You have 3 options to do so: with the trackpad (I have an iMac, so it doesn't work for me), iPhone, or Camera. Your iPhone and iPad should be connected to the same Apple ID.
Here's what to do:
Open a document in a preview.
Click on edit and click on the Signature icon at the top.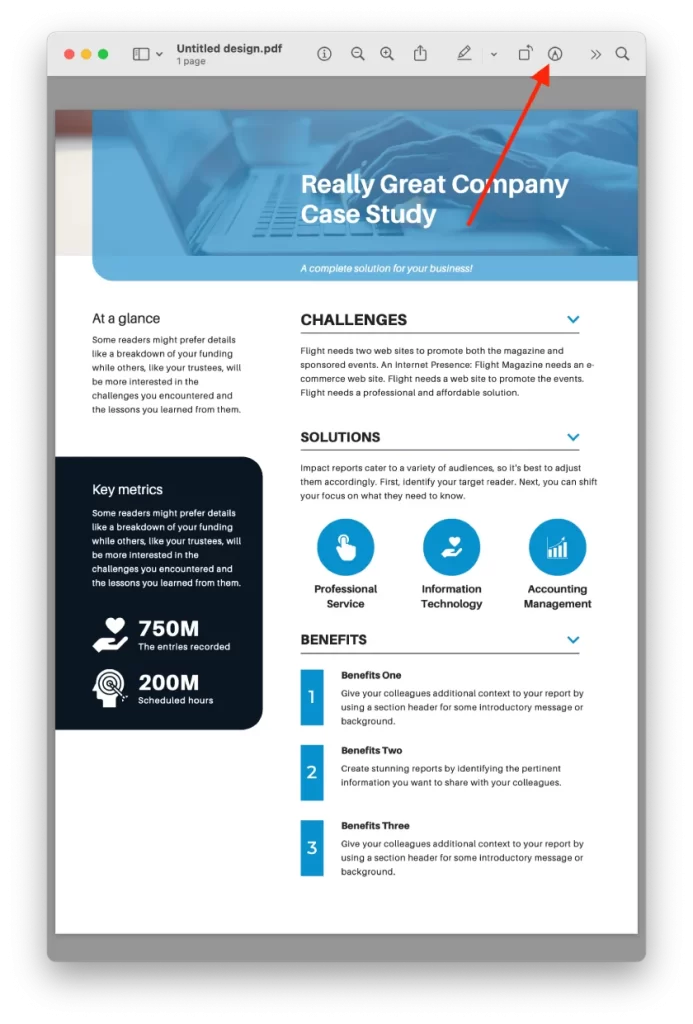 Click on Sign at the top.
Choose the way you want to place a signature.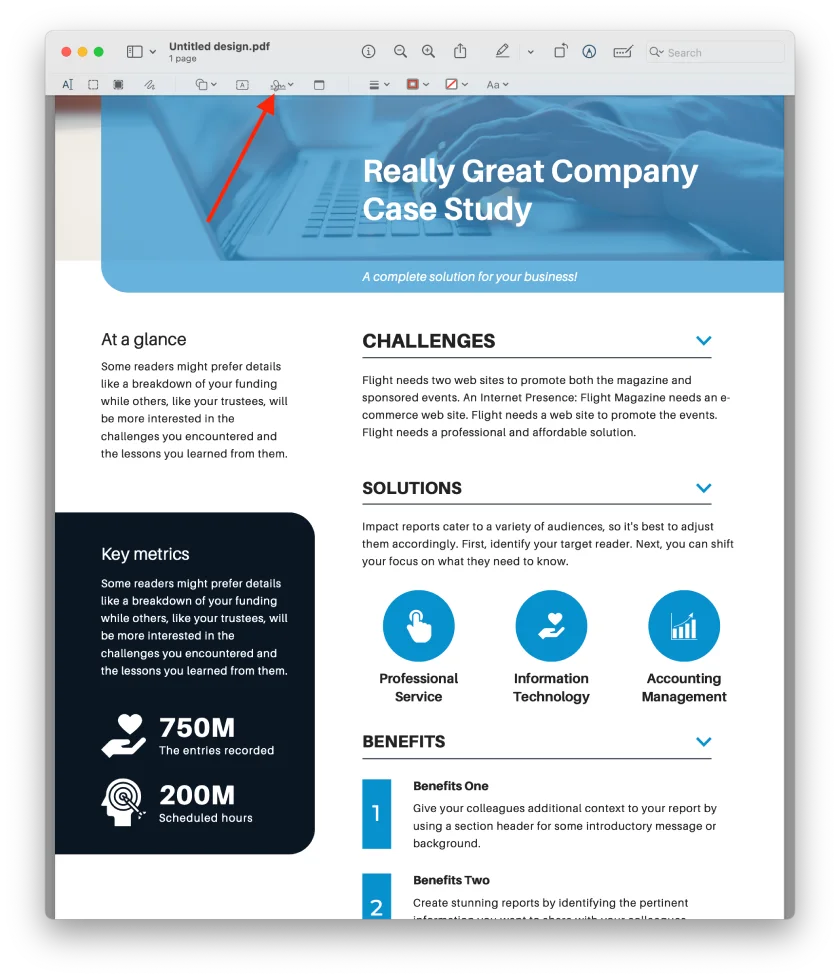 If you choose an iPhone, just use it to draw a signature.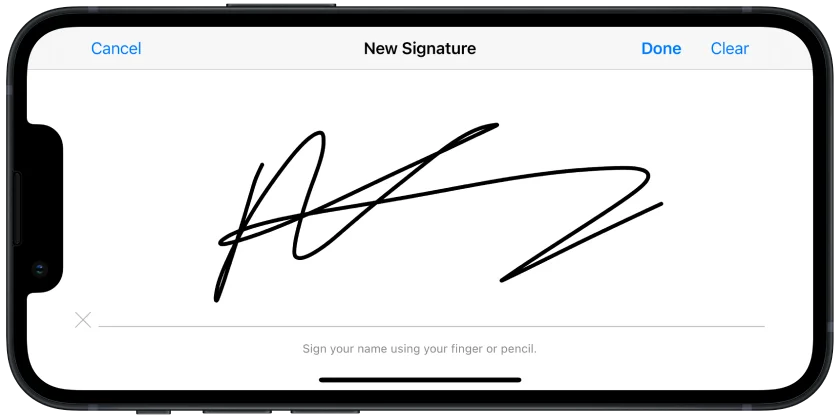 Or you can still use one of the online services I listed above.
How to e-sign a PDF document on iPhone and Android
You can use Adobe Fill & Sign; that's the best way to sign documents on iPhone and Android.
It's free and unlimited; just download it, open your document, and place your signature. Works both on iPhones, iPads, and Android devices.
You can also scan documents from a camera.
Why won't my PDF let me electronically sign?
There are a few usual suspects to consider. First, check if the PDF is "read-only" or has some security settings blocking edits. If that's the case, you won't be able to slap on your e-signature. Another thing to look at is the software you're using. Not all PDF viewers come with the ability to add electronic signatures. You might need to switch to a more feature-packed program like Adobe Reader or use an online service like I listed above. Also, some PDFs have form fields that are pre-set for text input but not for electronic signatures. If you're still stuck, it might be worth reaching out to the person who sent you the PDF to see if they can adjust the settings.
How do I send an electronic signature via email?
First, you'll need to create your electronic signature using a tool or app that lets you draw or type your signature. You can use a simple Pain, for example. Now, you need to save it to PNG or JPEG and send it.
You can also add this image to your email signature. Here's the guide for Gmail, and here's for Outlook. If you want to send a signed document, you may need to insert it into a PDF and use the methods I described above. If you want to add it to your Word document, just drag and drop it to your file. If you want to add a signature for Google Docs, here's a guide.