The actual modern trend is cloud technology. Most of the services and various applications today work using cloud technology. In recent years, document services from Google, such as Google Docs, have been gaining more and more popularity. This is a good cloud service that offers quite a few exciting features. For example, many people have heard that Google Docs has a dark mode but don't know how to enable it.
Google Docs does have a dark theme but with some restrictions. For example, the dark Theme will not be available to you in the Desktop version of Google Docs (but there is a trick to enable it). At the same time, on mobile devices, you can switch themes at any time, except that by default, they will match your system's color. Let's take a closer look at how it works.
Does Google Docs have a dark theme?
As I mentioned above, Google Docs has a dark theme. However, there are some limitations here. For example, Google Docks only has a dark theme in their mobile app for smartphones or tablets. If you try to run the service in the desktop version through the browser on your PC, you will not find a switch to the dark Theme.
However, there is a loophole you can use. The thing is that browsers built on Chromium have many additional tools you can enable to change the page somehow. One such tool is adding a dark theme to pages that may not be provided.
Note that this method will not work for all Chromium browsers, but I tested it with Google Chrome and Mozilla Firefox, and it worked there. Regarding the mobile version, any device has a dark theme that supports the Google Docs app. Usually, the Default Google Docks theme will match your device's system theme. Let's understand how you can activate the dark Theme in Google Docs on different devices.
How to enable a dark theme in Google Docs on your desktop
Let's find out what trick you can use to activate Google Docs dark mode on your browser, which is based on Chromium. You must enter the flags menu and activate force dark mode. To do this, you will need to:
Type chrome://flags into the address bar.
Here you need to find the tab named Auto Dark Mode for Web Contents (I recommend you type dark mode into the search box for this)
Click on Default and select Enable from the drop-down list.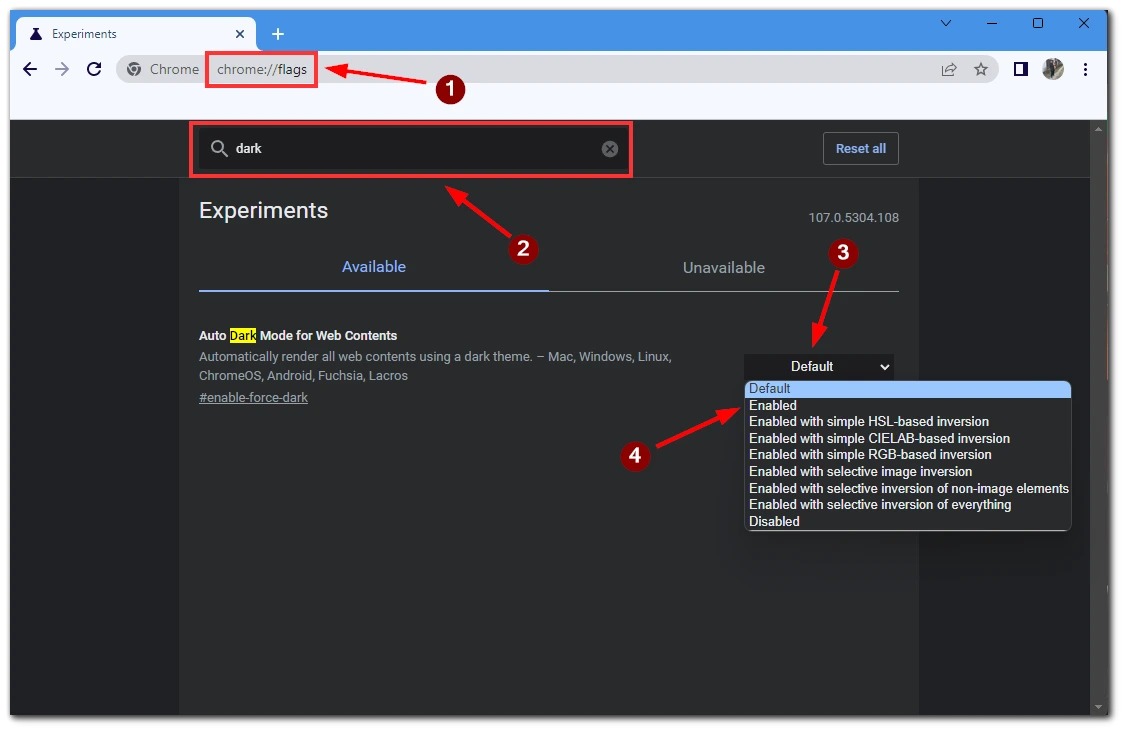 You will then see a Relaunch button. Click on it for the changes to apply.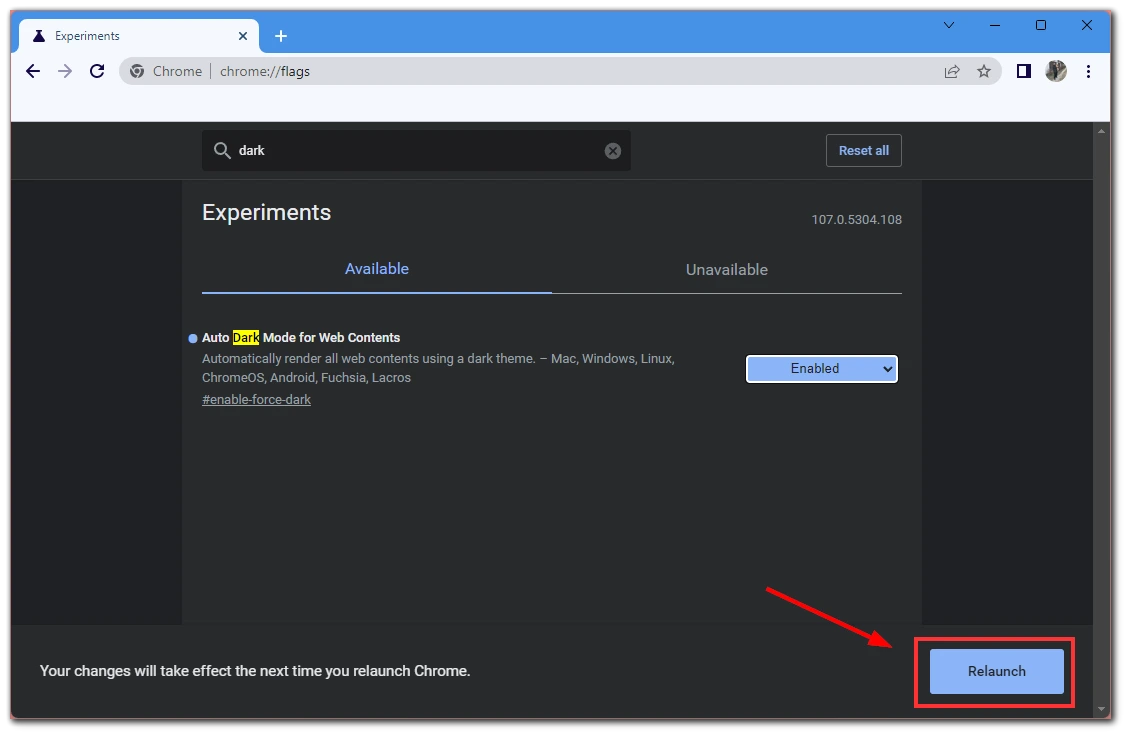 After this, all other websites will be put into dark mode. It is also worth noting that this method does not work for everyone, as this is an experimental function, and it may not work correctly, or you may not see essential elements of the interface. This tip hack should work in all popular modern browsers, including Opera, Mozilla Firefox, Google Chrome, or Microsoft Edge. Note that if you use a different browser, you must enter a different address for the flags menu. For example, for Opera, it would be opera://flags.
How to enable a dark theme in Google Docs on your desktop using the extension
Another additional way that you can use is to install a particular extension that allows you to transform Google Docs. Among the disadvantages is that Google Docks Extension may stop working after updating the design, and you still have to install third-party software for your browser. To do this, you need to: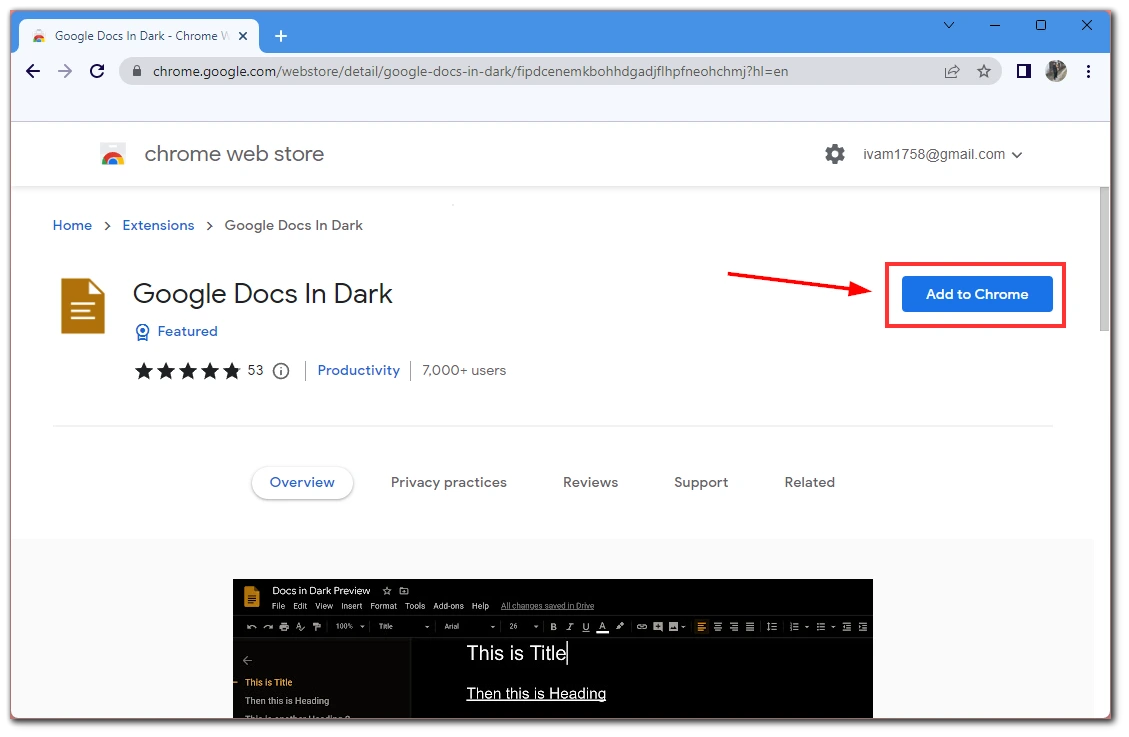 Once the extension has been downloaded and added to your browser, open Google Docs in the toolbar at the top, select the Google Docs In Dark extension and turn it on.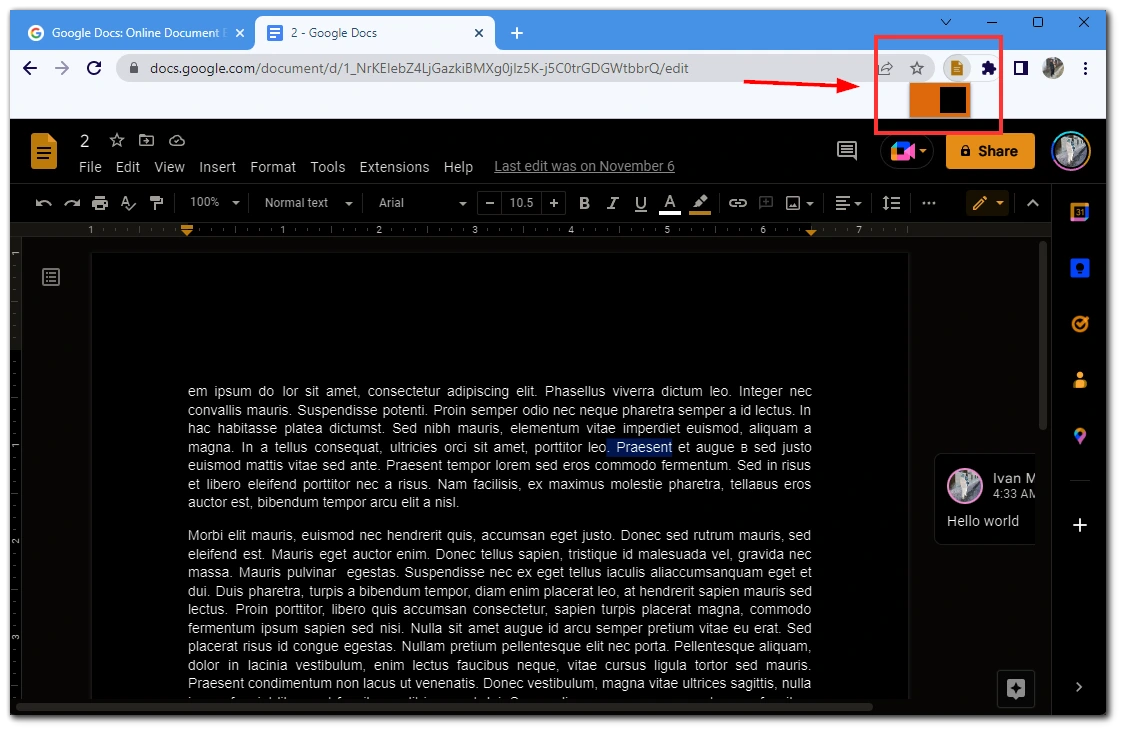 After that, Google Docs should instantly change to dark mode. In this case, the text will be white on a black background. You can also install this extension in most browsers that run on Chromium. So no matter what browser you're using, I suggest you try installing this extension.
How to enable a dark theme in Google Docs on mobile
Let's find out how to enable dark mode on your mobile device. It's pretty easy to do. To do this, you need the Google Docs app and the settings. Let's take a closer look at how to enable dark mode:
On the home page, click on the three bars at the top left of the screen.
After that, click on Settings.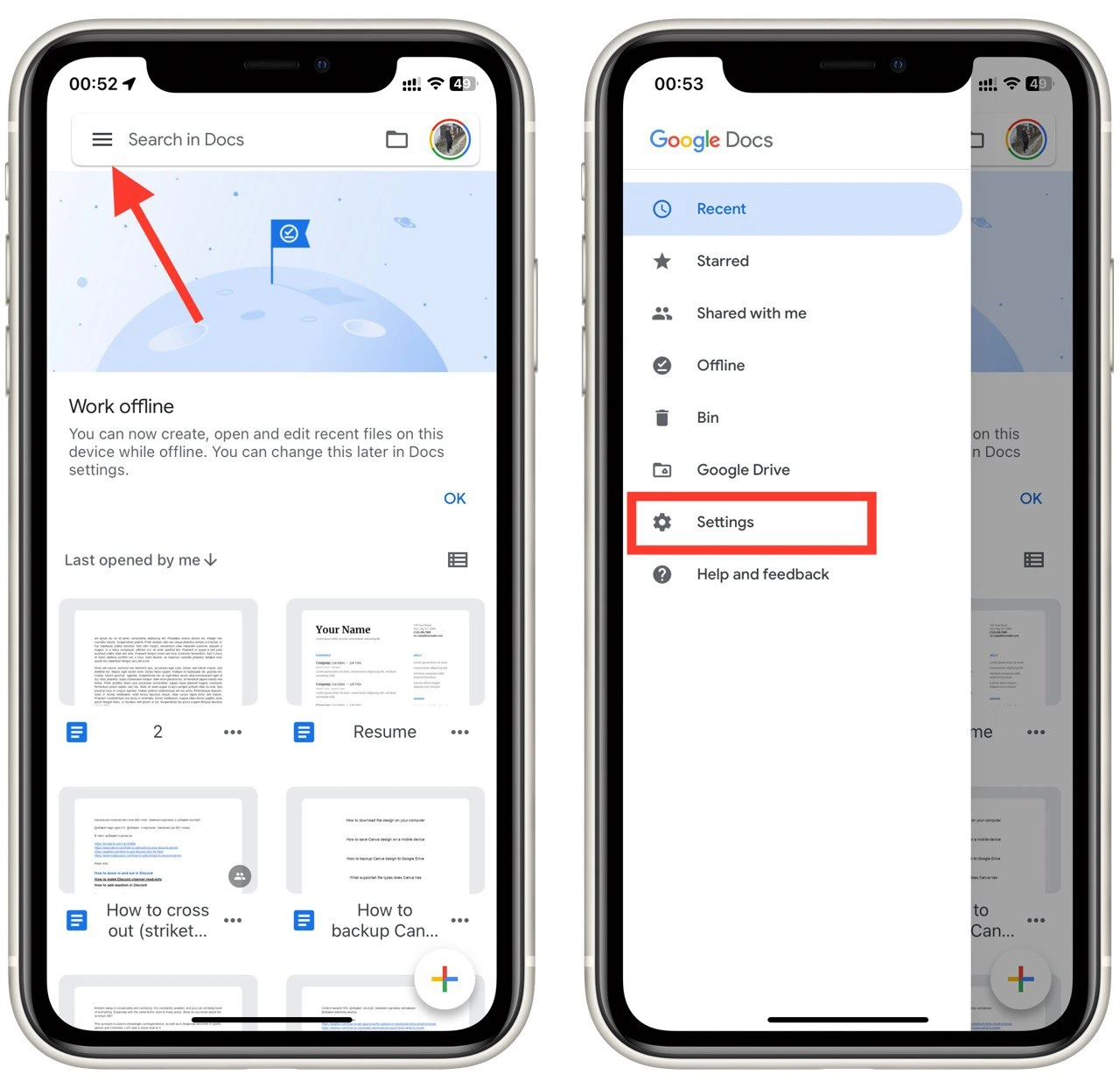 In Settings, select Theme.
This is where you need to specify Dark.
After that, the Theme will switch right away. Note that these instructions are universal for all platforms. Whether you have an iPhone or Android, iPad or tablet running Android, the steps remain the same since the application's design is the same.