iMessage is a convenient way of messaging. Many users of Apple devices prefer this messenger. Since iMessage, in general, can give everything that the user may need without installing third-party apps.
But with it, many people have a problem uploading photos. It's unpleasant and must be solved as soon as possible since chatting will not work as it used to.
Why are pictures not downloading in Messages?
Many users have the Message app working correctly. There are usually no problems with data downloading. I have encountered this problem before, but it was resolved relatively quickly. Here are the steps that worked for me.
Most often, it can be because of bad internet. Banal and simple, with no internet connection, images do not load. In this case, the steps are described below.
It also may be a system failure, that is, with your Apple ID. It may also be that your device began to glitch. If this is the case, try to turn it off and on again.
It's also important to remember that, like most messaging services, this is a two-way street, so that the problem could be on the other side, with your sender.
What can you do to fix photos not loading in iMessage?
To solve this problem, you'll need to follow the next methods of fixing it.
Check the connection
It may be trivial and too simple for some, but the most common reason for photos not loading in How to fix photos not loading in Message is a bad Internet connection.
Although you can send messages in two ways through the iMessage service and regular Message at your cellular provider's rates, you will need internet for iMessage.
You need to make sure you have a stable internet connection. You can connect to a different Wi-Fi. Also, reset your router. You can also check with your ISP to make sure there are no Internet interruptions. Check the website to see if there are any repairs planned.
Make sure that the MMS is enabled
If you are using a cellular operator that is sending Messages, in order to send and download a picture that was sent to you, you must have the MMS option enabled. If this option is not enabled, you won't see the pictures. However, your sender will see that picture delivered; that is, the sender will be sure that you saw it.
To activate the MMS function, you need to follow these steps:
The first step is to open the Settings app.
After that, you need to open the Messages section.
Then the next step is to navigate to MMS Messaging and make sure that it's enabled.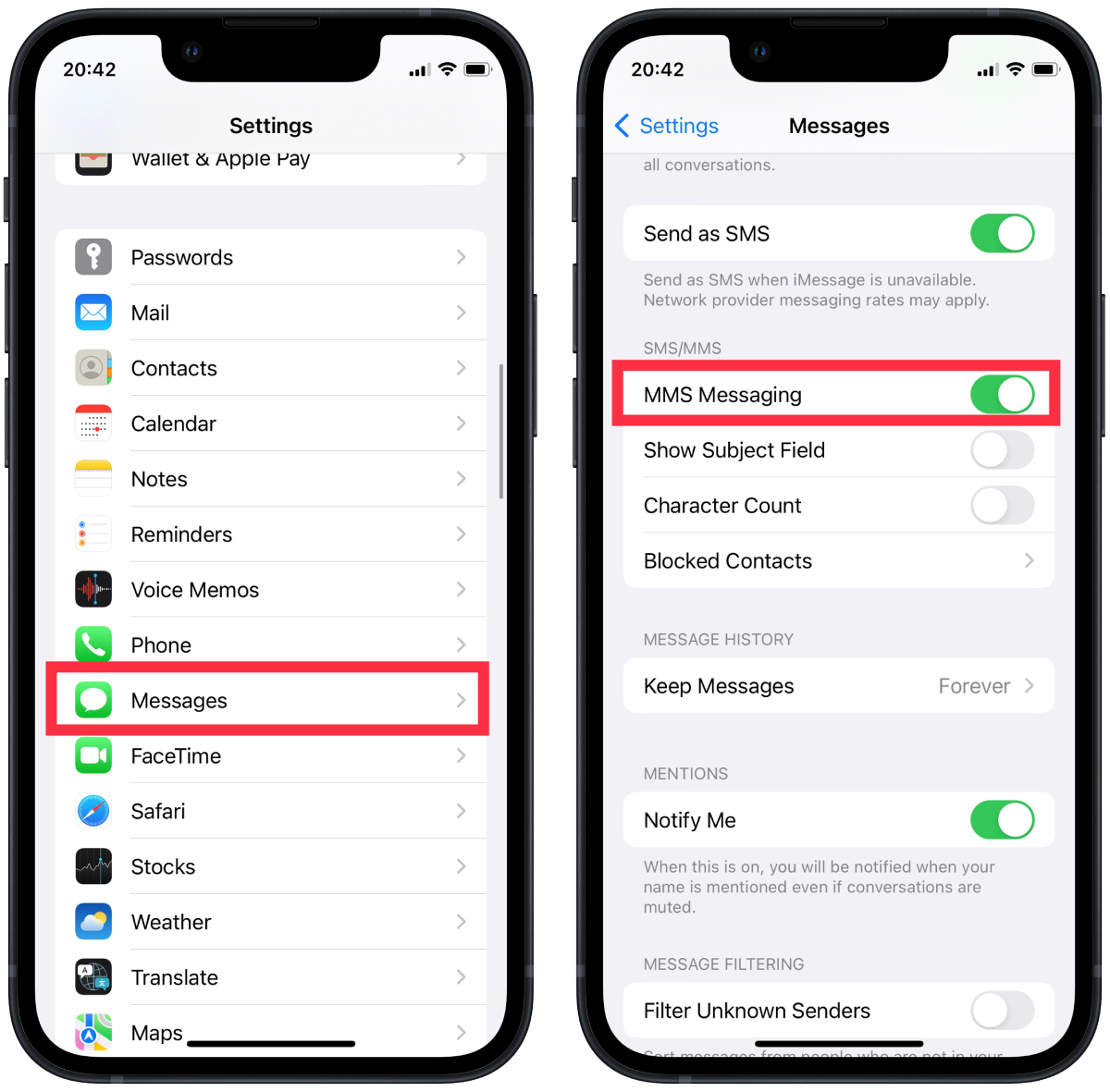 After these steps, you will need to check again if you are downloading pictures. Before you do that, close the app, swipe to the right, and close the app window on your iPhone. Then turn it back on and try to download it.
Sign out with your Apple ID
This is the last step if you're having trouble uploading a picture in the Message app. You can Sign out with your Apple ID and reauthorize your device account.
This may help because the device will reload the Apple ID system data. Many users have reported that this helps to solve the situation. Many believe that Apple ID problems in iMessage are common. Therefore, this may solve it. In order to log out, then log back in to your Apple ID, you need to follow these steps:
The first step is to open the Settings app.
After that, you need to select the Messages section.
Then select Send & Receive.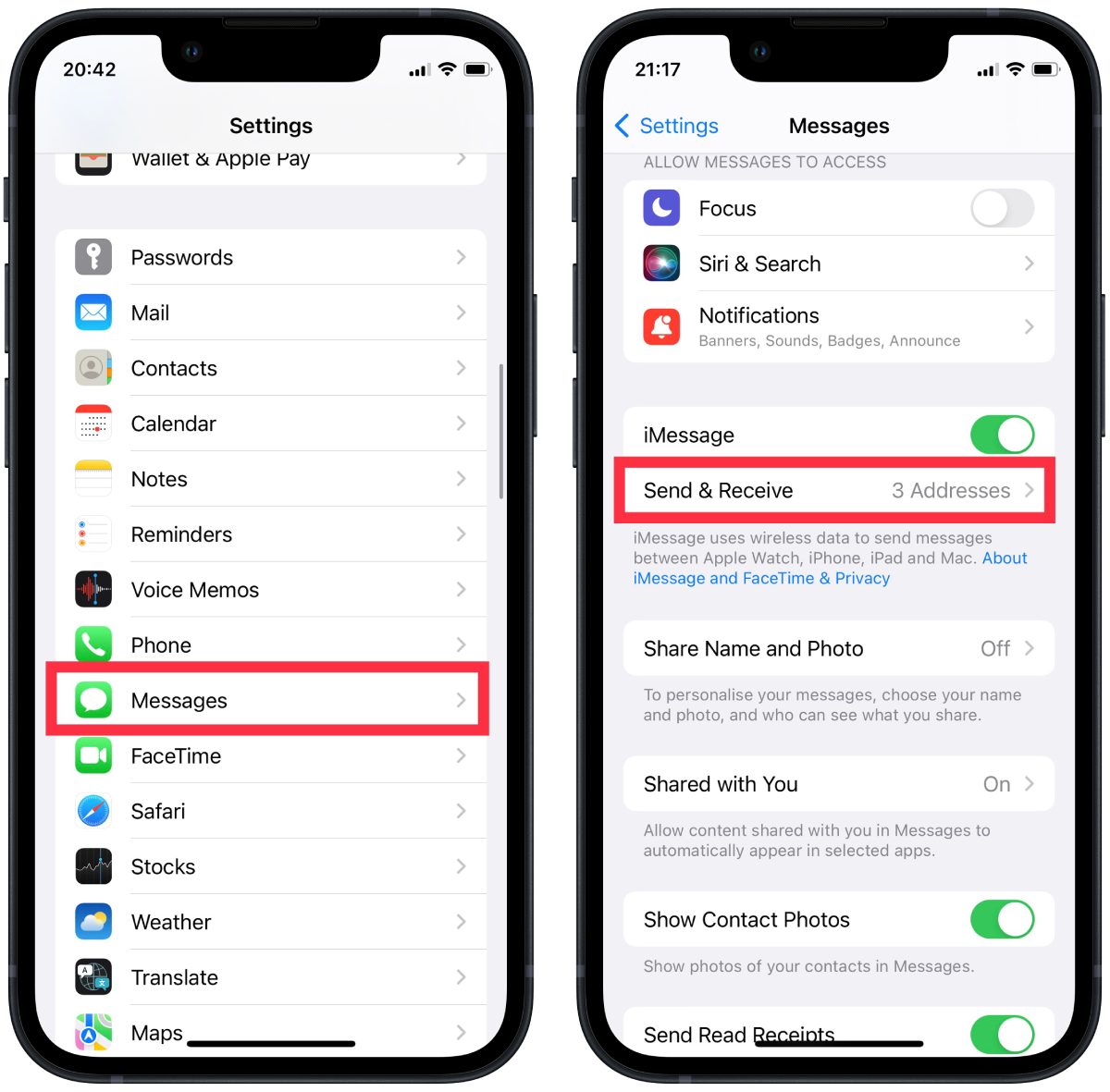 After that, tap and hold your Apple ID.
Then you need to click on Sign out.
Next, select Use your AppleID for iMessage.
Then enter your Apple ID to sign in.
This will allow you to restore your settings and message backups and clean up possibly corrupted data.
Also, if you can't resolve this, it's best to contact the Apple Support team. You can write to them and ask what this is about, but it is better to go to a store that is close to you and there give your device to a specialist to check.