Want to make calls without giving your real phone number? You can do it by changing a few settings on your iPhone or Android.
For iPhone users: Navigate to Settings > Phone > Show My Caller ID and flip that toggle to off.
For Android users: Hit Phone > Keypad > Three dots up top > Settings > Supplementary Services > Show Caller ID > Select 'Never.'
You can also use Google Voice for anonymous calls by using a separate number provided by Google. If that doesn't work, simply call your service provider to ask them to hide your caller ID.
At the very least, you can use apps like Hushed, Burner, or CoverMe to call someone and keep your real number private. However, I'd be cautious about relying on a service that doesn't have a solid reputation.
Use a number combo to hide your phone number
You can hide your phone number when you call someone by using a special number combination. In the United States, this is easily accomplished by entering the prefix *67.
For example, if you are dialing 654-245-2352, enter *67 654-245-2352. This will display messages such as "Private," "Blocked," or "No Caller ID" on the caller ID, effectively masking your identity.
This feature is free of charge and must be activated before each individual call.
The equivalent method in the UK and Ireland is to use 141 before the phone number.
Hiding your Caller ID on your iPhone
You can hide your phone number when making calls from an iPhone by disabling the "Show My Caller ID" setting:
Access the Settings on your device.
Navigate to the Phone menu.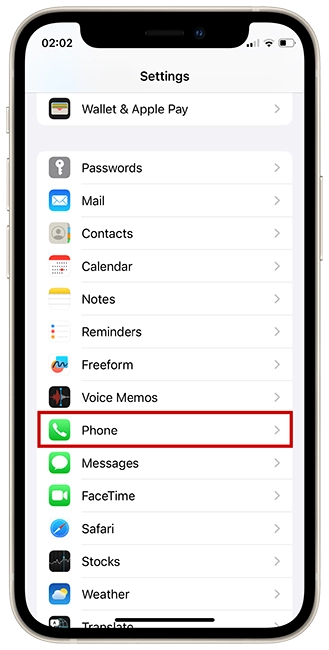 Locate the Show My Caller ID option.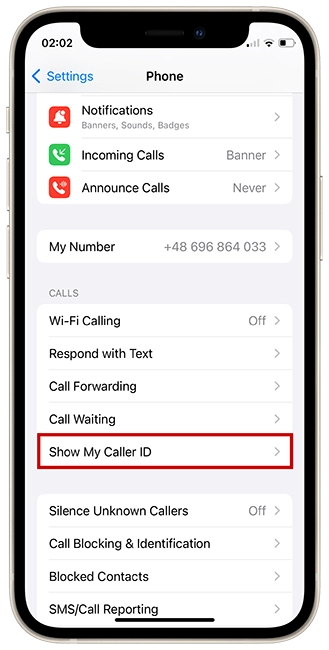 Toggle the setting to the Off position.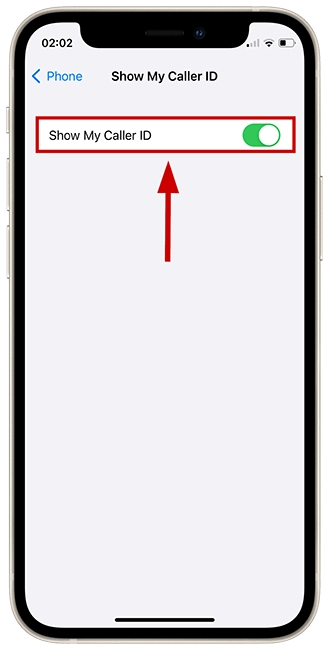 How to hide your caller ID on Android
Depending on your Android phone, this process may differ. I'm using a Samsung phone as an example, and below the main guide is another guide that may help other Android phones as well Here's how you can block caller ID: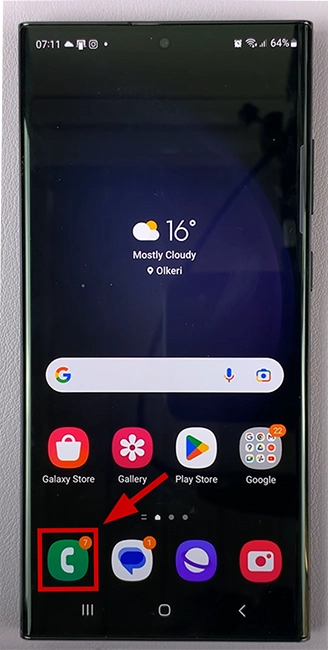 Tap on Keypad in the lower-left corner.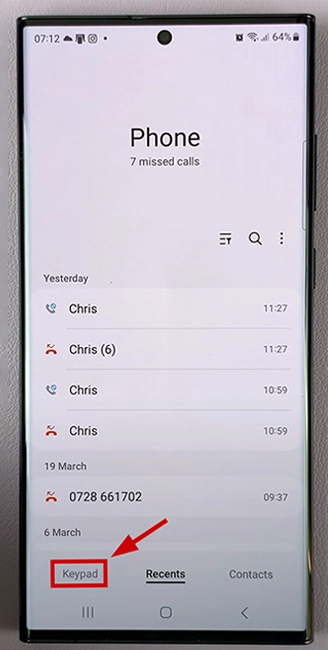 In the upper-right corner, you'll typically see three dots or a menu icon; tap on it.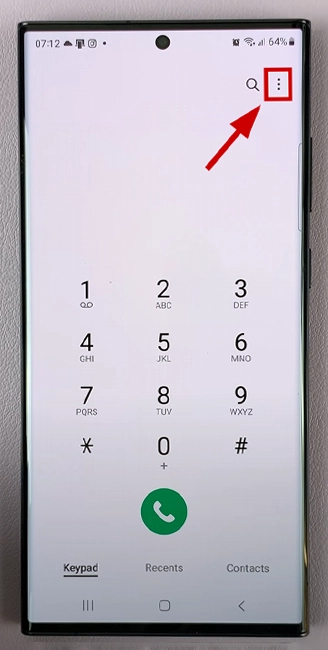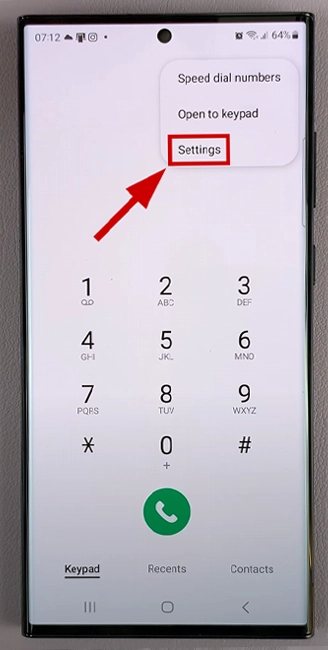 Tap on Supplementary services.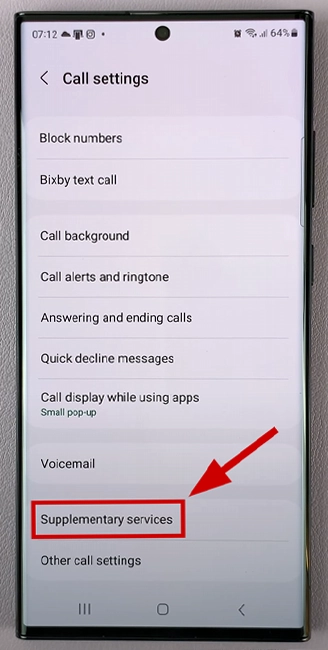 Find the option labeled Show your caller ID and tap on it.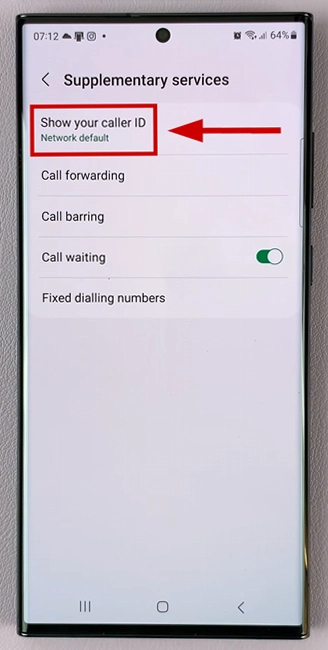 Choose the Never option to hide your caller ID for all outgoing calls.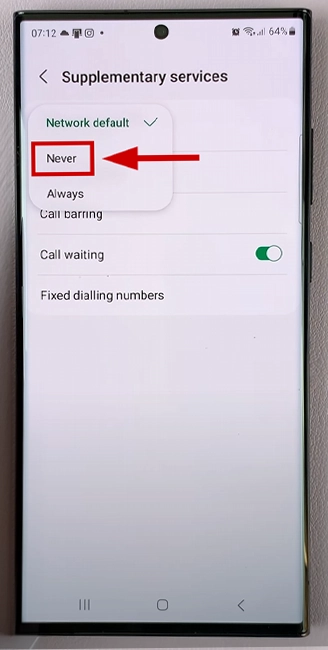 You can use this method to conceal your phone number when making calls from your Samsung phone.
The steps on other Android phones may be different and may look like this: Settings > Supplementary Services > Calls and Additional Settings >Show Your Caller ID >Never
Make an anonymous call using Google Voice
Google Voice lets you place calls via a complimentary number supplied by Google, which is tied to your Google account. Download the Google Voice app for Android or iPhone to get started, set up a Google Voice account, and pick a number you'd like to use for making calls through the platform. Then, you need to:
Open Google Voice and tap the three horizontal lines in the upper left corner.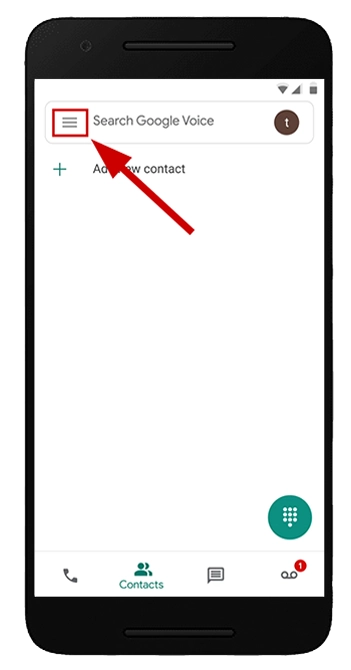 Navigate to the Settings option.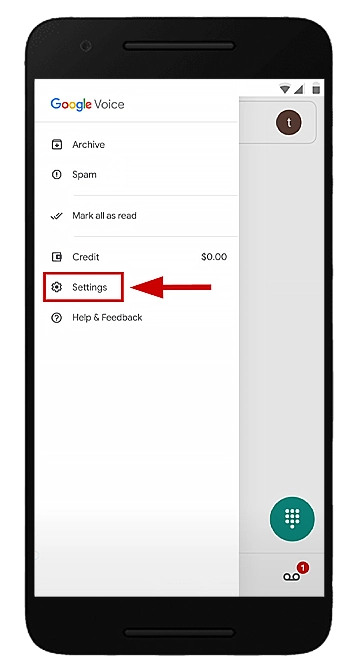 Toggle on the Anonymous Caller ID feature.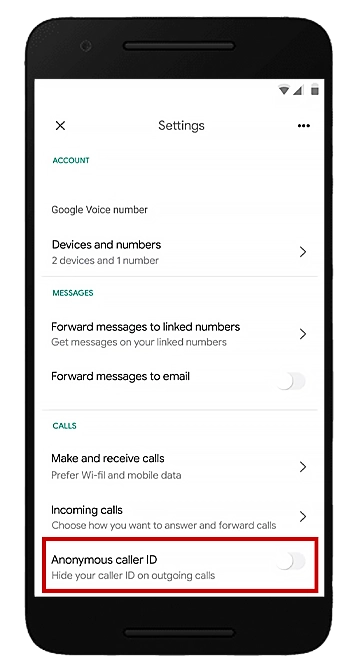 Now, you can now make a completely anonymous call.
Hide your Caller ID through your mobile service provider.
When the option to mask your caller ID isn't readily available in your phone's settings, your network provider becomes your go-to solution.
Some carriers facilitate this service via their own specialized apps, especially if your device lacks this feature. If the app route hits a dead end, a direct call to your service provider to request number blocking is your next best move.