In today's world, people have many opportunities to keep all the pictures from their lives. Nowadays, there are many services that cope with this task, creating an opportunity not to lose something dear to the heart. However, not all services allow you to store your photos in the best quality.
At the same time, not all services provide favorable conditions in the form of storage space to price ratio. Google Photos is the most famous photo storage platform for users all over the world. However, at the same time, many people believe that Amazon Photos is better for this purpose. Once they are convinced that they don't know how to move all the photos from the Google Photos service, they don't want to upload and download every photo manually to a new server, and it's not reasonable in today's world.
What is Amazon Photos
Amazon provides its customers with many products, one of which is Amazon Photos. Amazon Photos is no more popular than Google Photos. Individually, people are more likely to use Google Photos. However, Amazon Photos presents favorable terms if you're an Amazon Prime user.
Amazon Photos is a photo storage service. For Amazon Photos users, you will be given 5 GB of free space. However, if you're an Amazon Prime user you can use the unlimited amount of storage you need on this service.
That's only handy if you're an Amazon Prime member, and you can also find out which streams are included in Amazon Prime, and past Amazon Photos. In order to decide whether to subscribe to Amazon Prime to use all of its services. It's much more cost-effective to have access to everything Amazon has to offer.
Read also:
What are the reasons to leave Google Photos
Google Photos is a great service for storing your photos and videos. It's used all over the world on the best terms Google has to offer. However, for some reason, you might be better off using Amazon Photos.
Google Photos gives people 15 GB of storage and then offers options on how to use that storage and get more. The immediate thing to note is that Google Photos gives people more than Amazon Photos at 10 GB. However, Amazon Photos is only beneficial to use if you have an Amazon Prime subscription.
The next important feature for which people are abandoning Google Photos in favor of Amazon Photos is the ability to store RAW files. Because at the same time using Google Photos you have to automatically convert them to JPEGs and compress them which affects the loss of image quality.
This is a more convenient option, especially for those people whose area of work is closely related to the photos, such as photographers, and designers. In case you need storage space for much less than 15 GB, Google Photos will also be handy for you. In case this isn't the case, you can go to another service, to this check how many Google Photos you have, and then upload your material.
What are the reasons to go to Amazon Photo
In fact, it only makes sense to go to Amazon Photos if you have a subscription to Amazon Prime. Otherwise, without access, you'll even get less than you would use Google Photos. So if you have an Amazon Prime subscription, which gives you a lot of options, using Amazon Photos you will have access to unlimited photo storage.
Also, many people choose Amazon Photos as there is no additional charge for unlimited uncompressed storage while using it. This includes RAW image files as well.
However, more often people use Amazon Photos because it's part of their Amazon Prime subscription, and so it's more convenient to use all of Amazon's services than to switch back and forth between them. That was Amazon's idea, to create everything that people need on favorable terms.
How to unload your photos from Google Photos
In fact, uploading all the photos from Google Photos to your computer will be much easier than you might think. To do this you will need to use a service that will help you do it much faster. In order to upload photos from Google Photos to a computer, follow these steps:
The first step is to go to Google Takeout. Log in to your account.
You should uncheck all the services, leaving only Google Photos.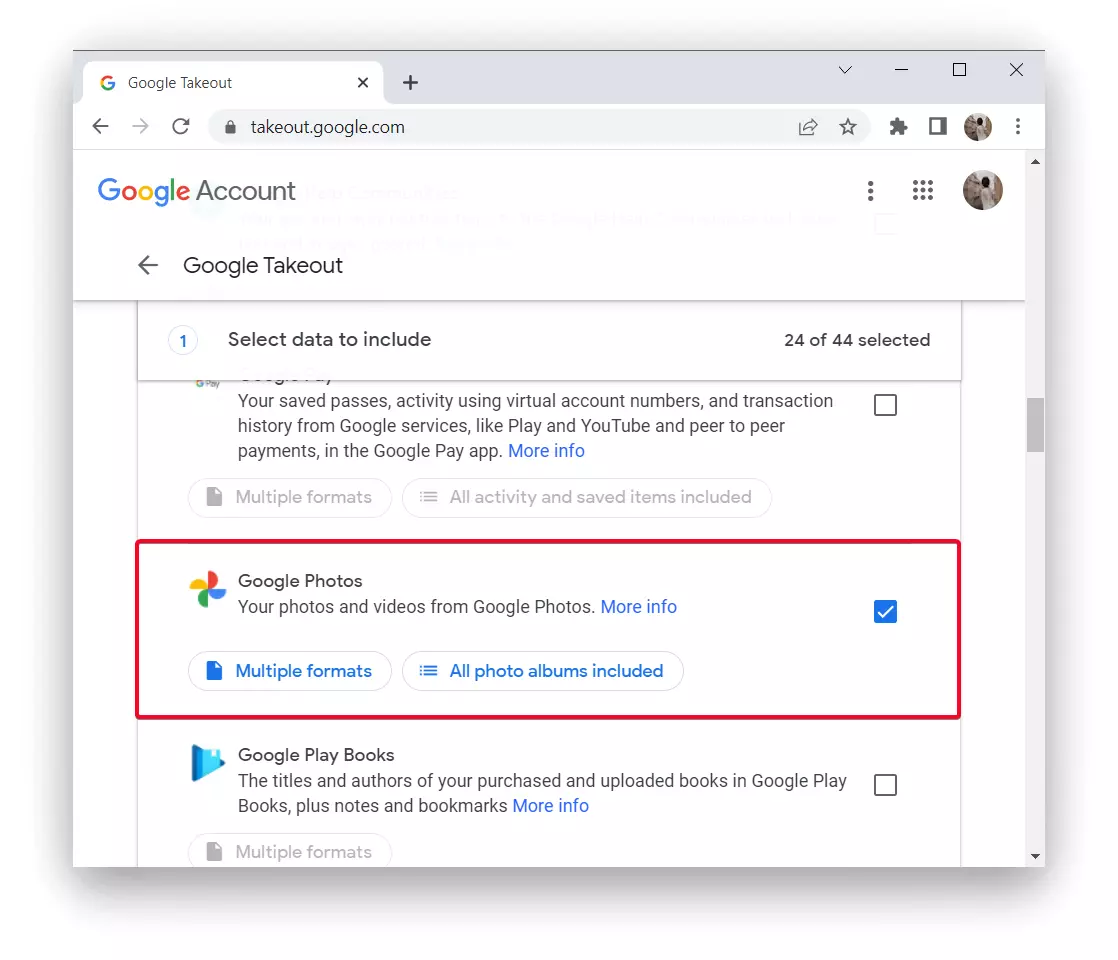 Then select which albums to upload, and click on 'All photo albums included'.
After that, you need to click on 'Ok'.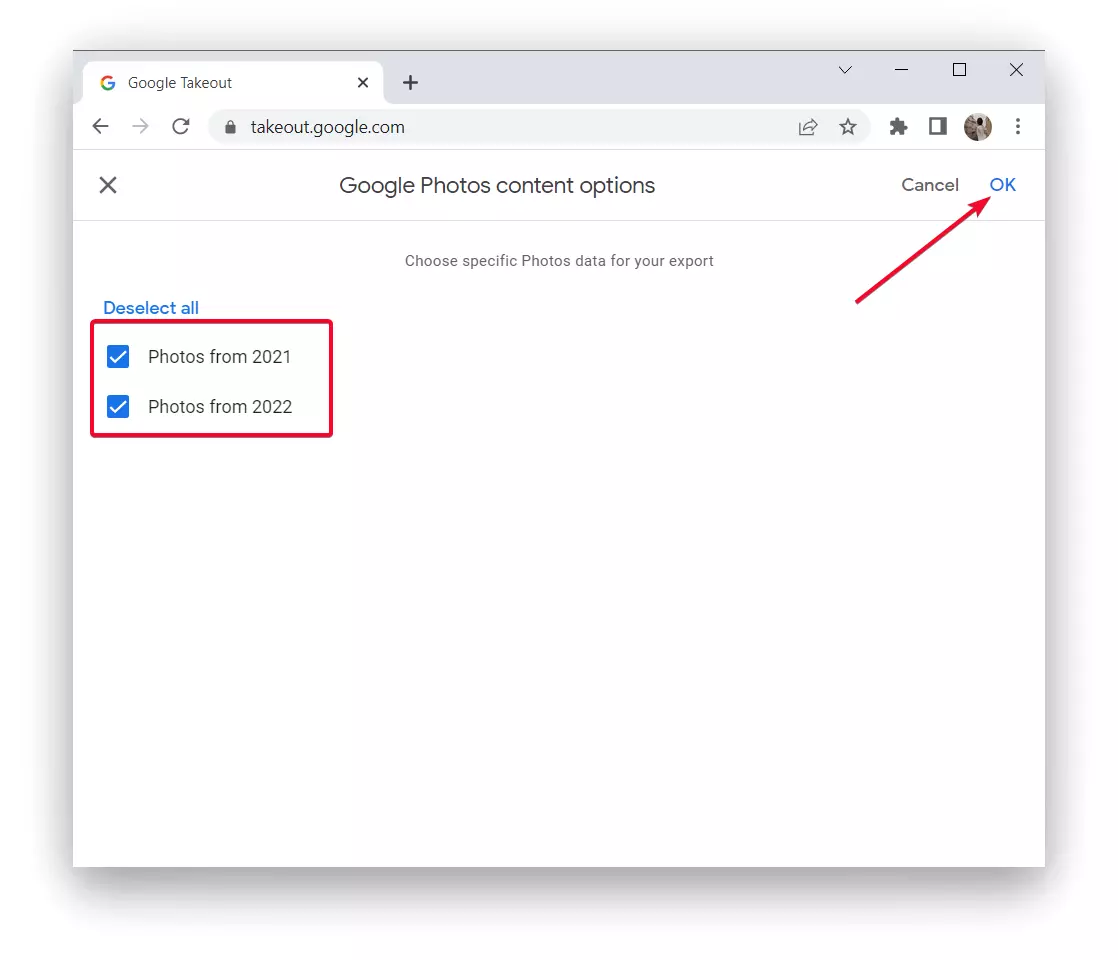 Then you need to scroll down the page and click on 'Next'.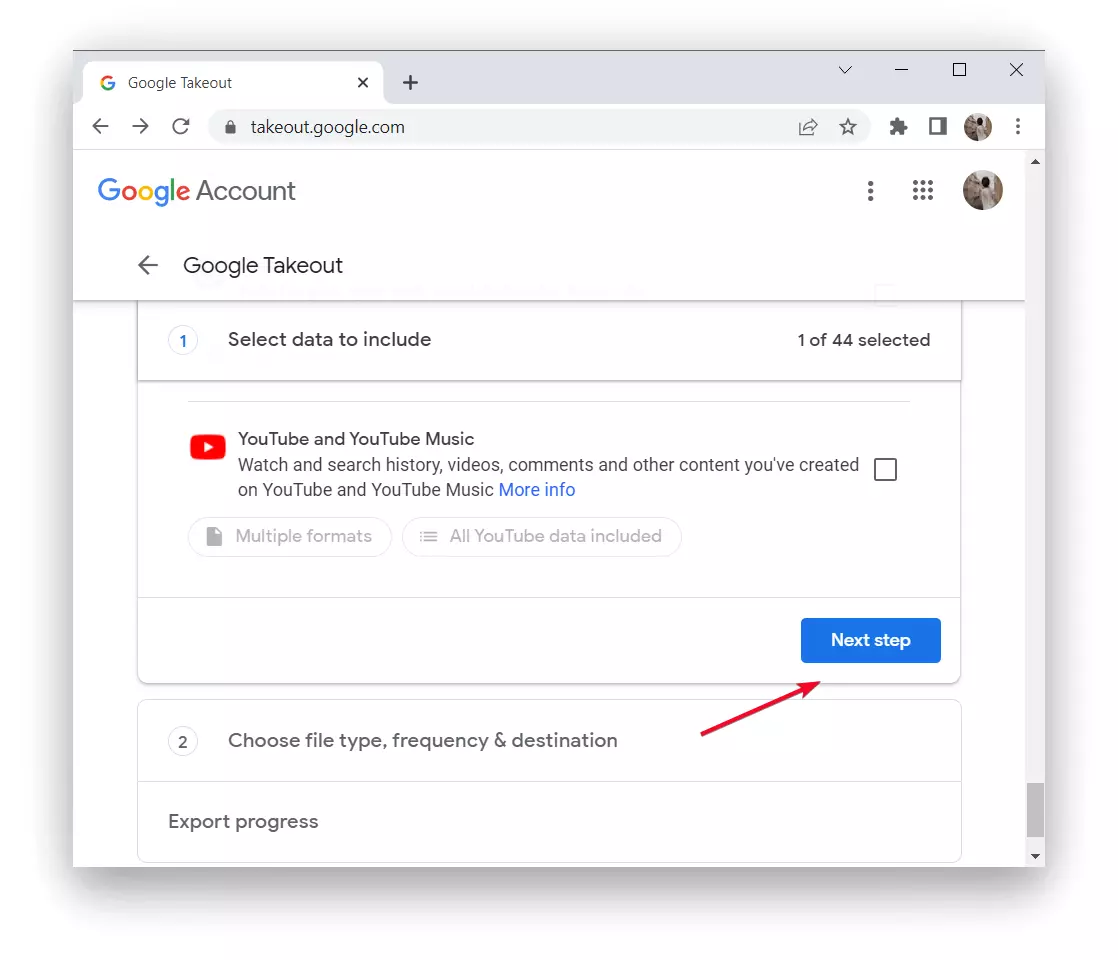 In this window, you will need to select the format of your upload. Select all the items that fit you, then click 'Create export'.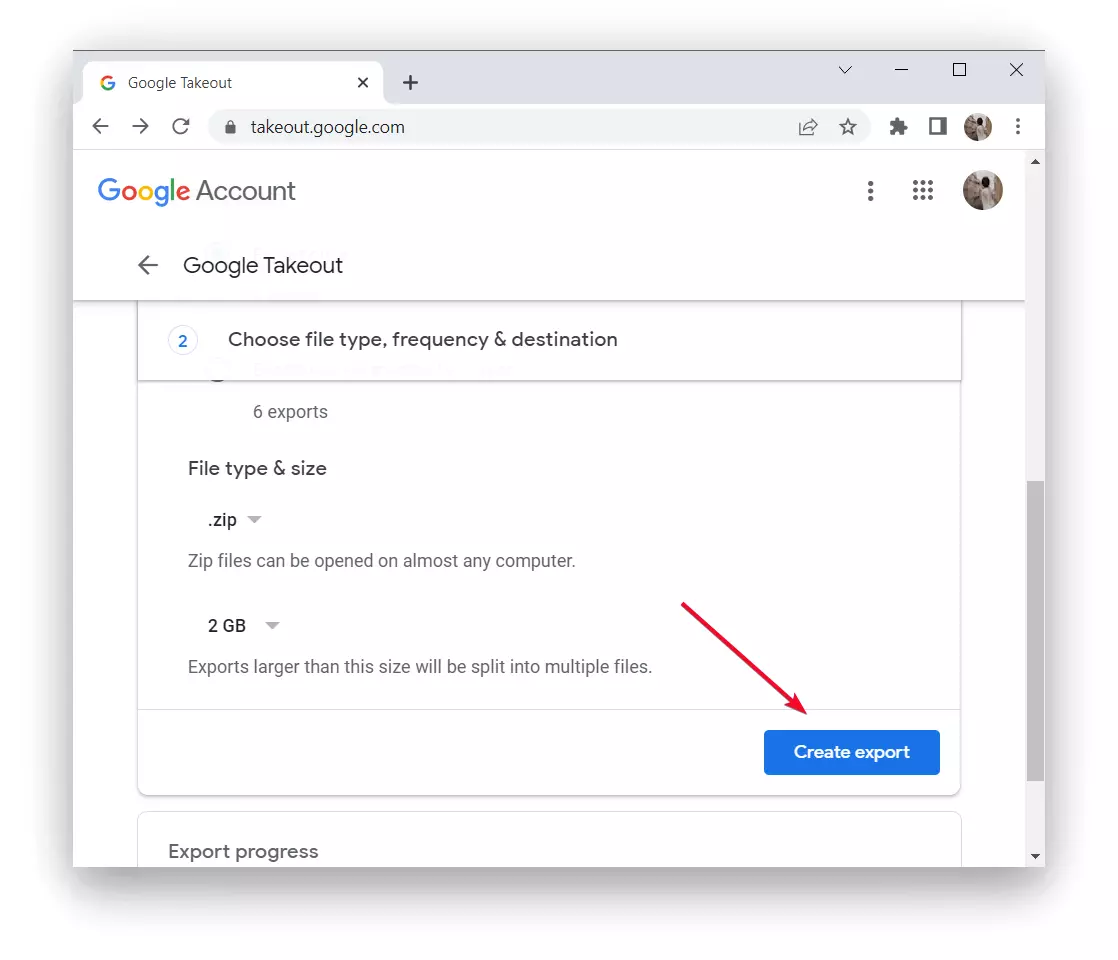 After these steps, Google will create a copy of the Google Photos files. Depending on how much this service stores your photos and videos will depend on the speed of copying. Also, an important point is that your files will only be copied from Google Photos, not deleted. You will receive an email when the export is complete.
Read also:
How to load your photos to Amazon Photos
Once you've created a copy of the Google Photos service, you need to upload them to Amazon Photos so that you can replenish them with new ones in the future. To do this, you need to follow these steps: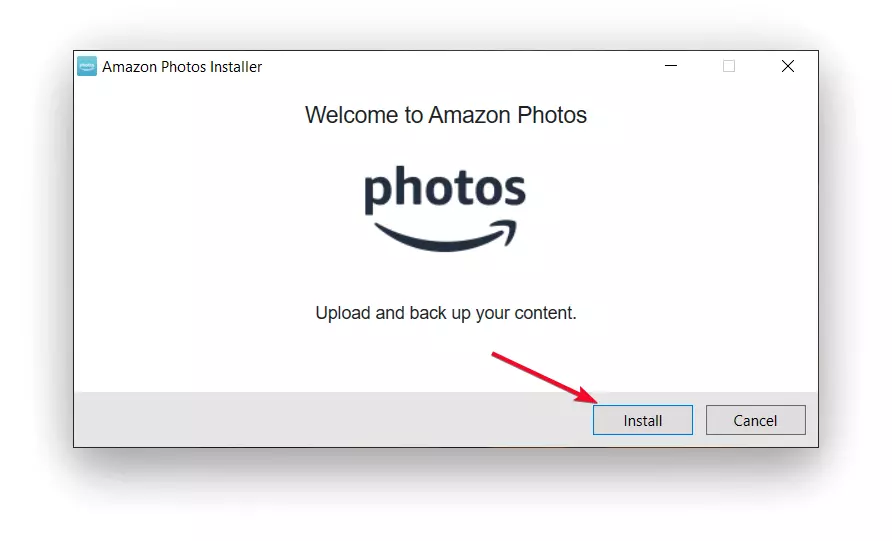 Then you need to log in to your Amazon account.
Next, click on 'Backup' and select the arrow next to 'Choose a founder' and click on 'Once'.
You need to select a space within Amazon Drive for your files. Click on an existing folder or create a new one to start uploading.
When the download is complete, you will see a 'Completed' status.
In fact, Google Photos isn't a bad service, far from it. By uploading your photos to this service you can have access to a lot of features. Split into folders, use the archive in Google Photos, edit photos in the app, and use easy search.
All of these features help many people capture the most precious moments of their lives. However, if your main goal is to use such services for work, Amazon Photos will be the best option.