It's hard to imagine anyone who has never worked with Microsoft Word in their life. This program is chosen by many people because it's easy to use. The reason for this is that there're many different ways to edit text. People often find themselves in a situation where they have to write paragraphs in Microsoft Word. If you need it too, don't worry, it's quite easy to do.
What to do to number a paragraph in Microsoft Word
Microsoft Word is a word processor for creating, viewing, editing, and formatting texts, articles, business papers, and other documents, with the local app of the simplest forms of matrix algorithms. It's one of the most used editors for typesetting. The reason is that it's quite convenient, functional, and flexible. For some reason for many people, this program seems complicated, but it's far from it. Knowing how to use Microsoft Word will be useful even to someone who isn't associated with office work.
Since any information that people get from the outside world is easy to record and structure using Microsoft Word. The most popular activities in Microsoft Word are editing and creating text, as well as searching for spelling errors. The ability to divide the text into pages, with the user being able to format texts as they see fit. Creation of graphics, images, formulas, inserting video clips, text special effects, multimedia, and sound files are also popular with users.
It's because of the large number of functions, this program does a great job. However, there're still situations when difficulties arise. These difficulties can appear to the user due to the fact that in front of them opens up a lot of possible functions and there is a chance of confusion. Quite often people forget or haven't yet encountered a number of paragraphs in Microsoft Word. To do this, you only need to follow a couple of steps.
What steps to take to number a paragraph in Microsoft Word
You only need a couple of steps to number paragraphs in Microsoft Word. Just note that inserting paragraph numbers works the same way as when you use the function to add list items. So to number a paragraph in Microsoft Word you need to:
The first step is to open Microsoft Word in Microsoft Office.
After that, type in the text you want.
Divide this text into paragraphs.
After that, select the paragraphs by swiping your cursor over them and go to the 'Home' tab.
After that, as your text is highlighted with a click on 'Numbering'. This icon is second in the 'Paragraph' section of the ribbon.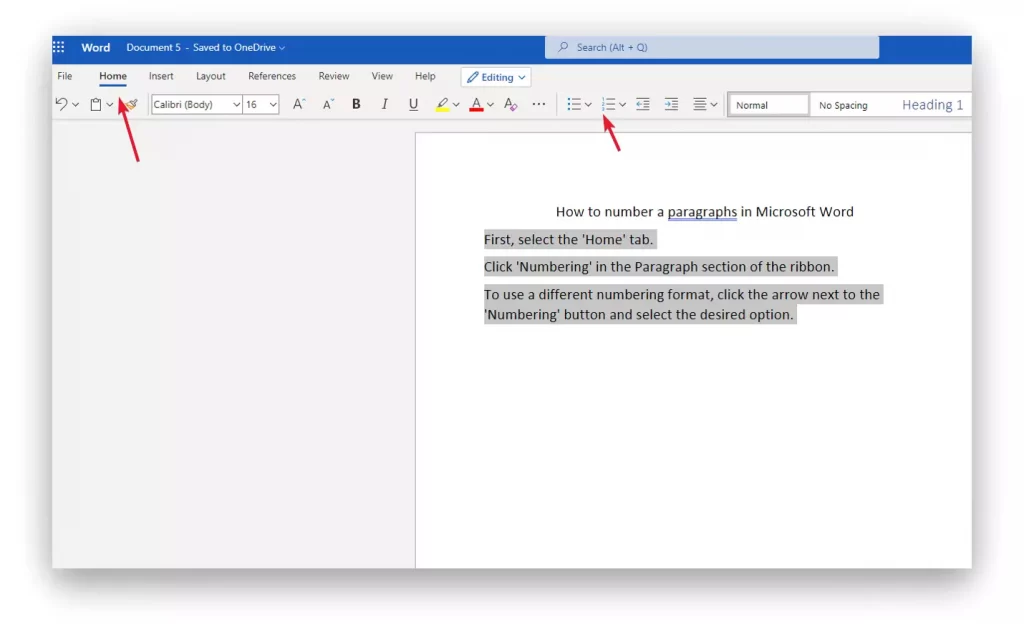 If you also click on the down arrow icon, you can choose which numbering to do.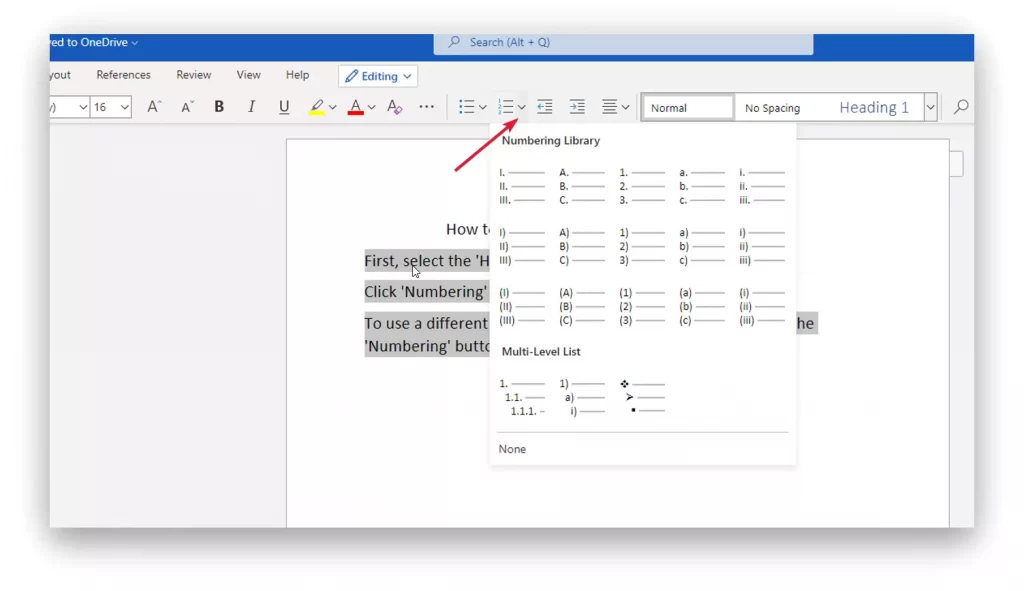 If you follow these steps, you can use basic paragraph numbering. However, it makes paragraphs look a bit like a list. So to make your text unique, there're ways to format it differently.
What steps to take to format the numbered list indents
There is a way to format the numbers in the list, as well as the paragraphs it represents. To format the indents of a numbered list using "Ruler", you must:
After you've entered text in Microsoft Word, you need to click on the 'View' tab.
Then click on the 'Ruler' tab.
With this you'll have a ruler along the top of your text.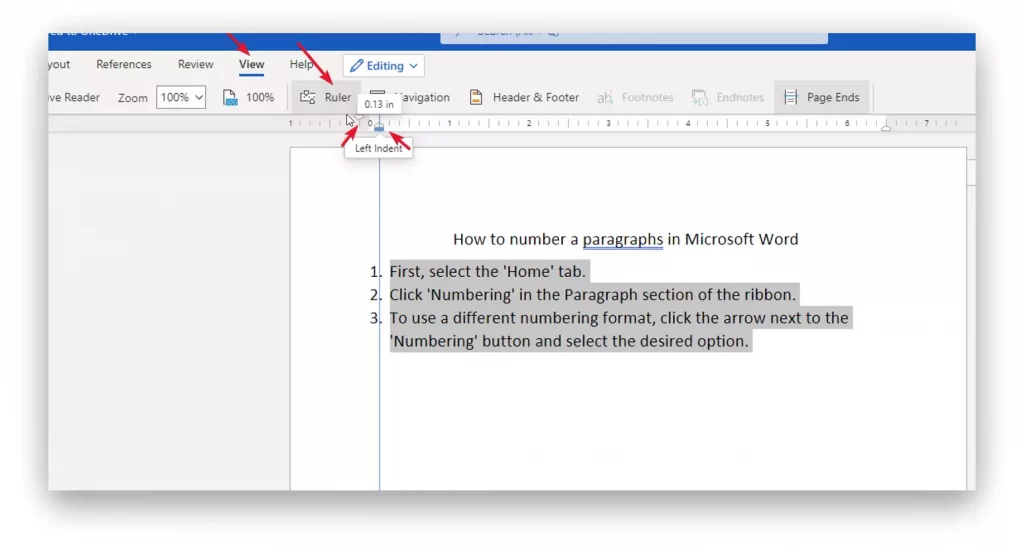 After that manually you can move the arrow to the right or left to place the text you want.
Just pay attention to the fact that in front of you placed 2 arrows available slider. The first is called 'First Line Indent', it will move the paragraph numbering. The second slider is 'Hanging Indent' which will move the text. This way you can put as much distance between the numbering and the paragraph as you want. This will help to make your text unique.