iOS has many different built-in features that make life easier. This is really true because the flight tracker in iMessage helps you avoid using the browser for your questions. It works in such a way that this feature is built directly into the Messages app, more precisely into iMessages, and is a flight tracker that sends you real-time flight location information.
You can get flight location data, takeoff and landing times, delays, and even gate numbers. So in the next section, learn more about how to use it. Maybe this feature will make your life easier.
What to do to track flights on the iPhone or iPad?
Many may think that this feature is not necessary, as it can all be found on the Internet. In fact, I like this feature precisely because it helps speed up the process of finding flight information. That is, it works because you only enter the flight number in the iMessage app. It's enough for you to get all the information. So in order to track flights on the iPhone or iPad, you need to follow these steps:
The first step is to open the Message app on your iPhone or iPad.
After that, click and hold the flight message.
Next, select Preview Flight from the list.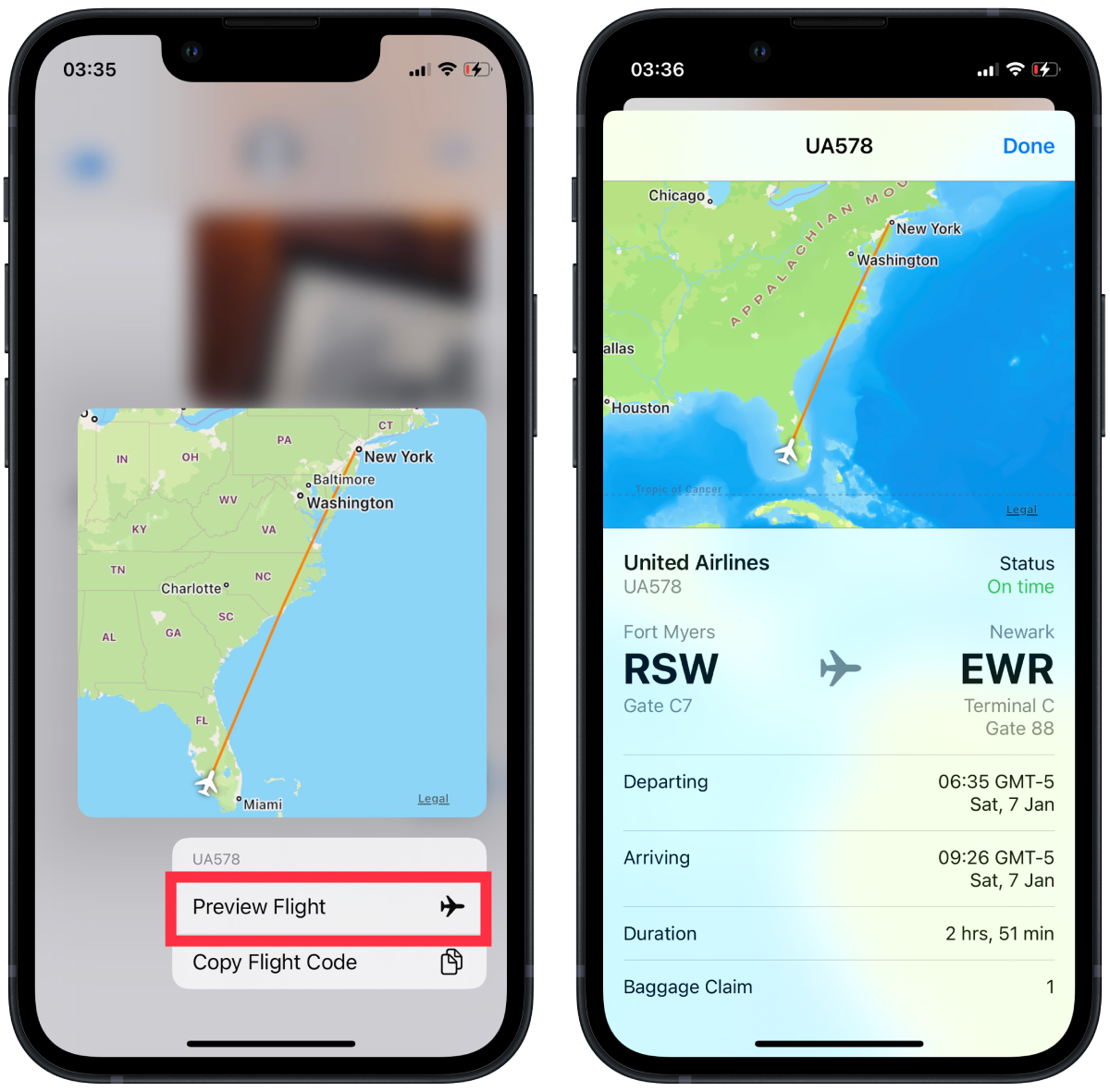 That way, you will have all the information you need about the flight displayed. It takes about a second, and you end up with important information.
This feature is used between loved ones, as you can send the flight number, and your loved ones will know when you are departing and arriving. It's also convenient to track if your flight is delayed or if you are expected or picked up at the airport.
What to do to track flights on your Mac?
The flight tracker also works on the Mac. That is, you get the same flight information using the Mac. To do so, you need to follow these steps:
The first step is to open the Message app on your Mac.
After that, click on the flight message.
Then a window with information about the flight will automatically appear.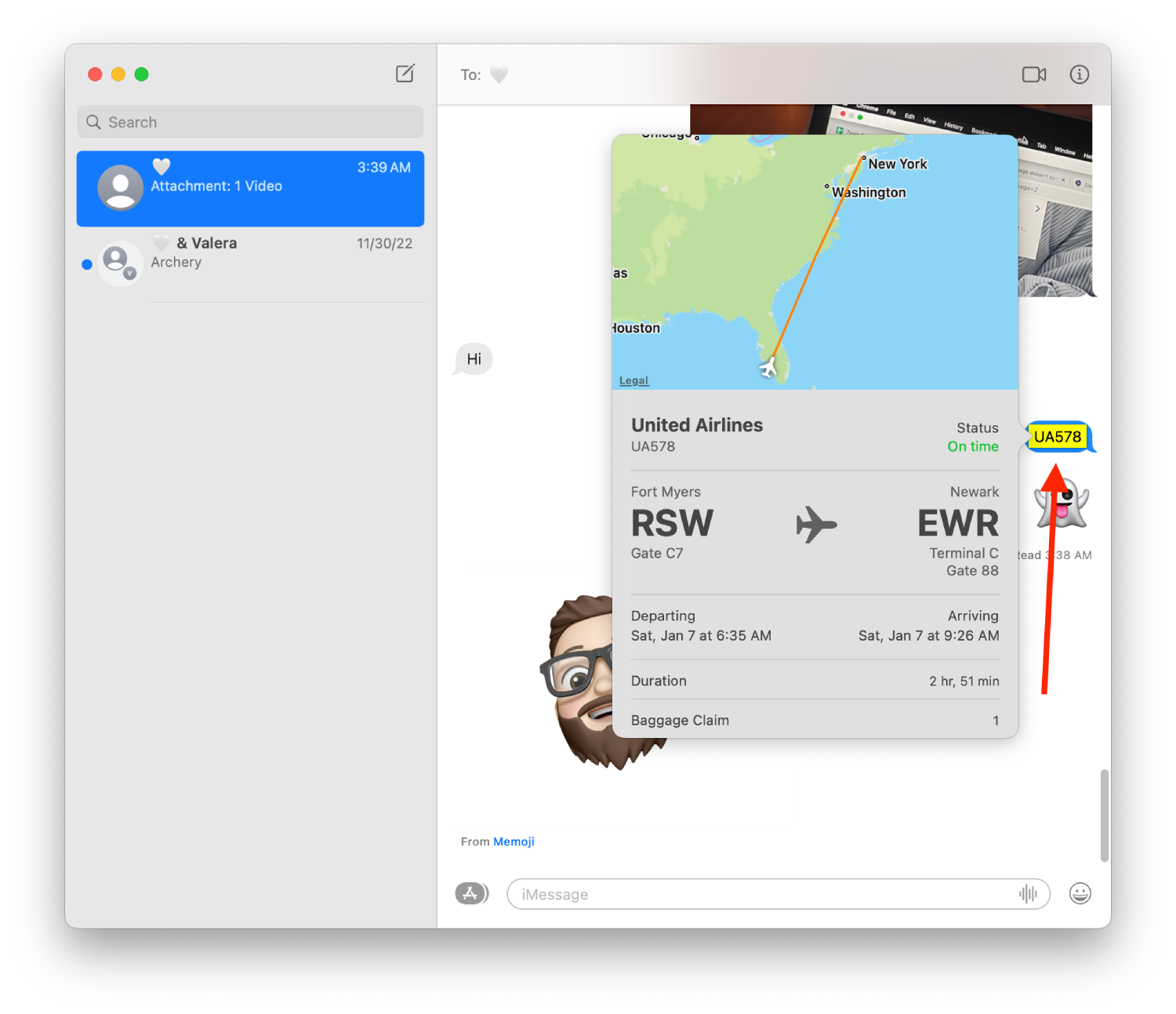 You can also right-click on the flight number and then select Show Flight Information from the list. You will then see the same window with the flight information.
Can you track a flight if it's not available in iMessage?
I found people's questions online about what to do if the flight tracker function doesn't work. So I decided to add a section on how to track flights using third-party apps.
If you specified the flight correctly in iMessage, this situation should not occur. So make sure there are no gaps. In case you want to use a third-party app, you need to follow these steps:
The first step is to download and open Flightradar24.
Then you need to tap on the search bar and enter the flight number.
Next, select the one from the list.
After that, you will have all the necessary information about the flight on your screen.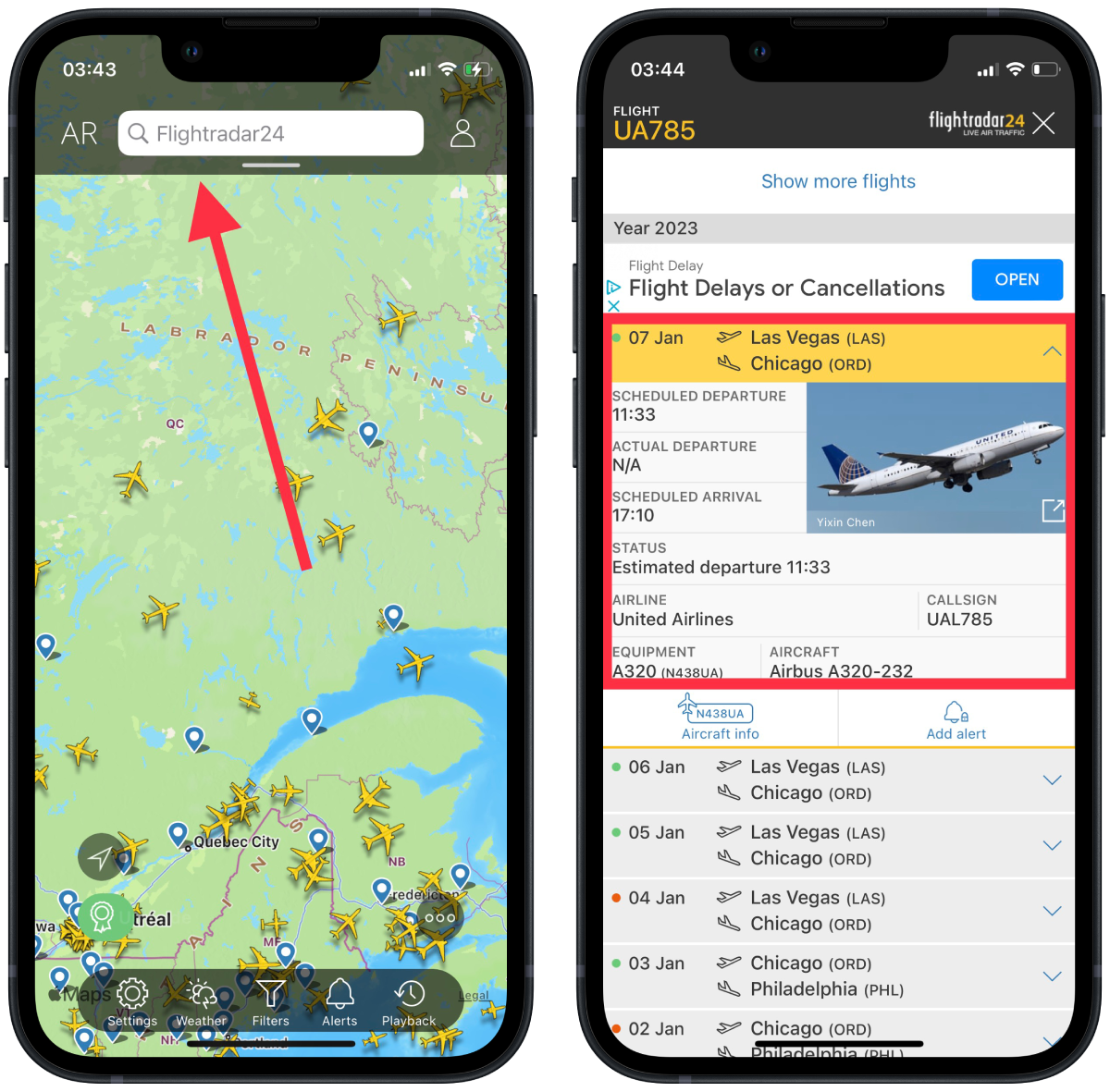 In my opinion, this app works best if your goal is to track flight data, specifically on your iPhone. Of course, you can also use Flightradar24 in a browser on a Mac or other device.
But if you want to have an app on your Mac that works as a flight tracker, then choose Flighty – Fast Flight Tracker. For Mac, it is more convenient, and at the same time, you can also use it on your iPhone.
All apps for such purposes work about the same. They only differ in a few small ways. So you can install anyone, as the process of use is almost the same.