Steam allows you not only to chat and play interesting video games with your friends but also to view your friends' wishlists. This is done mainly so that the user can add games that he wants to buy in the future, so as not to forget and keep them constantly in memory. However, besides this, the wishlists also help friends to understand what kind of gift they can give to their friend for his birthday or some other occasion.
When you sign up for Steam, you can customize your profile, including your wishlist. You can add a game you want to buy so that you'll be notified by Steam when there are discounts and sales. You can also add games that haven't yet been released so that Steam can notify you by email when the games are ready for purchase. Well, let's take a closer look at how to view your friend's Steam wishlist.
What is a friend's wishlist on Steam?
Steam is a digital distribution platform where you can buy and store video games, programs, and movies. You can also communicate with other users, share content, and track your game progress. When you create a Steam account, you get your profile, similar to a social networking profile. You can hide it from everyone, or you can leave it open.
The platform is one of the most popular in the world. Gamers love Steam. There are regular promotions, thanks to which you can buy the game you are interested in with a good discount. You also have access to the history of your purchases on Steam. In addition, you can give gifts to your friends. These can be games, game subscriptions, skins, items, and so on.
Especially for this, the developers of Steam have come up with a great thing. You can see what your friend would like to buy if he or she adds this item to his wish list.
Read Also:
How to view a friend's wishlist on Steam using a PC
Keep in mind that to do this, you must first add your friend to your Steam friends list. If you want to view your friend's wishlist on Steam using your PC, you have to follow these steps:
First of all, open the Steam app or official website on your PC and sign in to your Steam account, if needed.
Then, click on the "Friends & Chat" button in the lower right corner of the Steam window.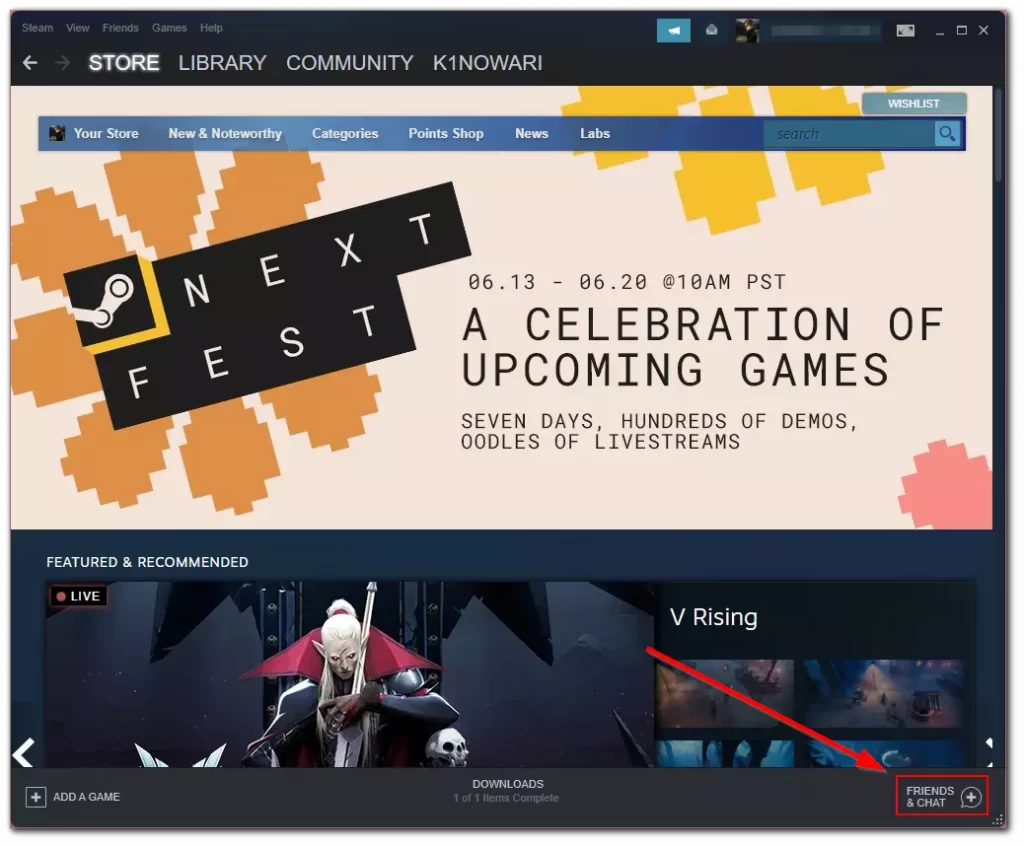 After that, click on the drop-down arrow next to your friend's username. The arrow appears when you hover your cursor over your friend's name.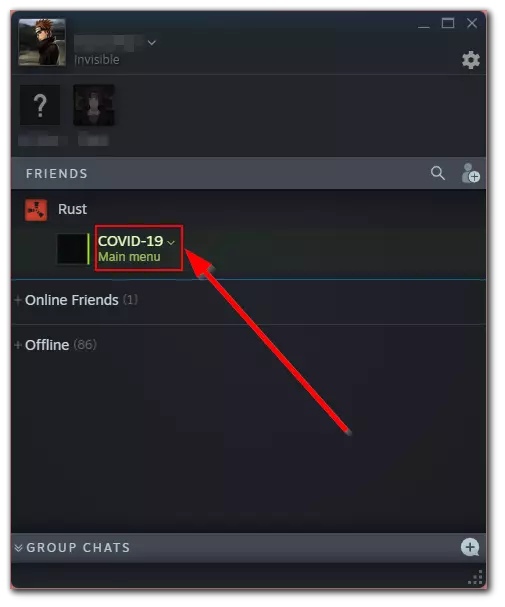 Next, select the "View Profile" option.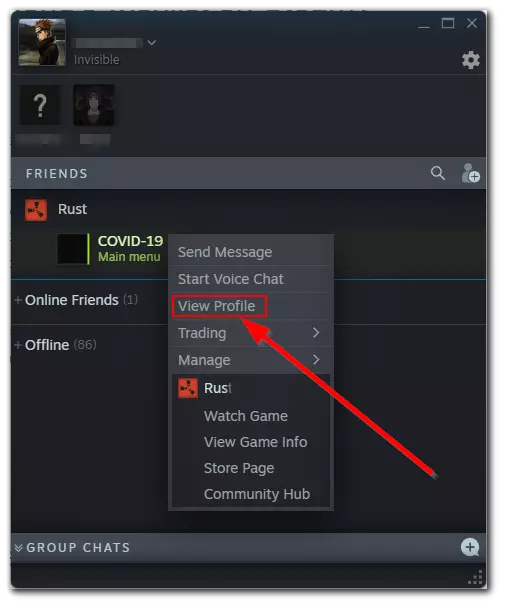 Now, click on the "Games" section.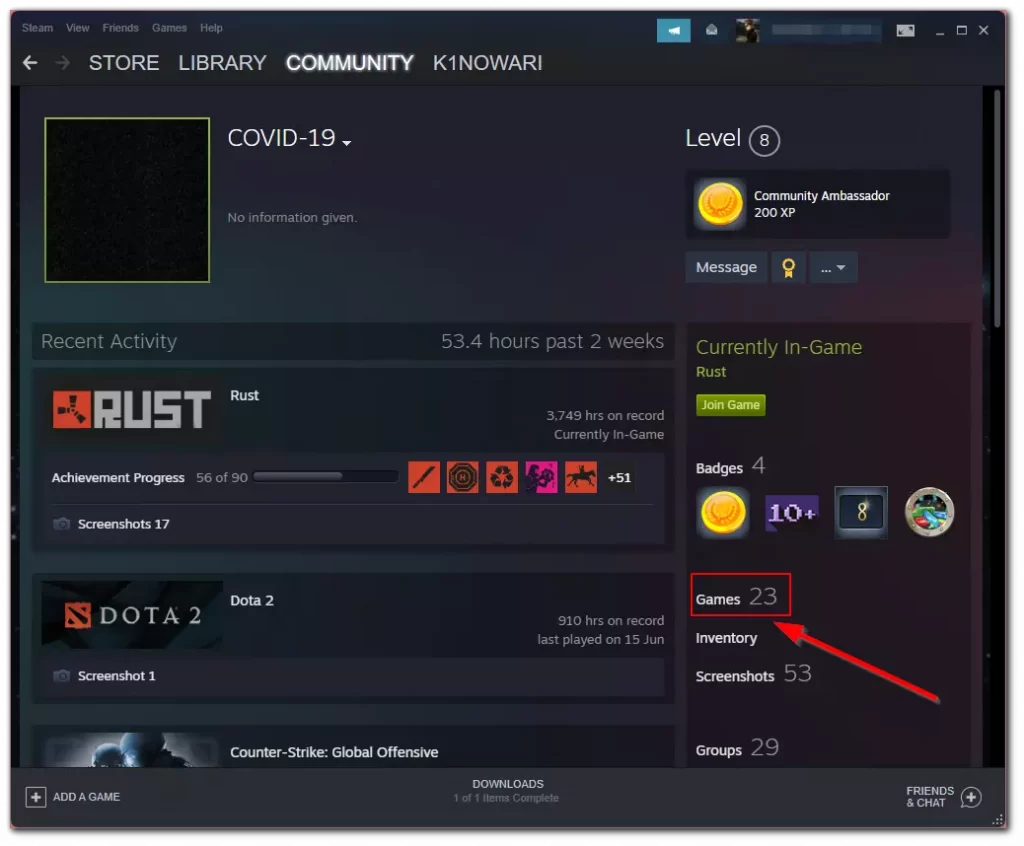 Click on the "Wishlist" tab.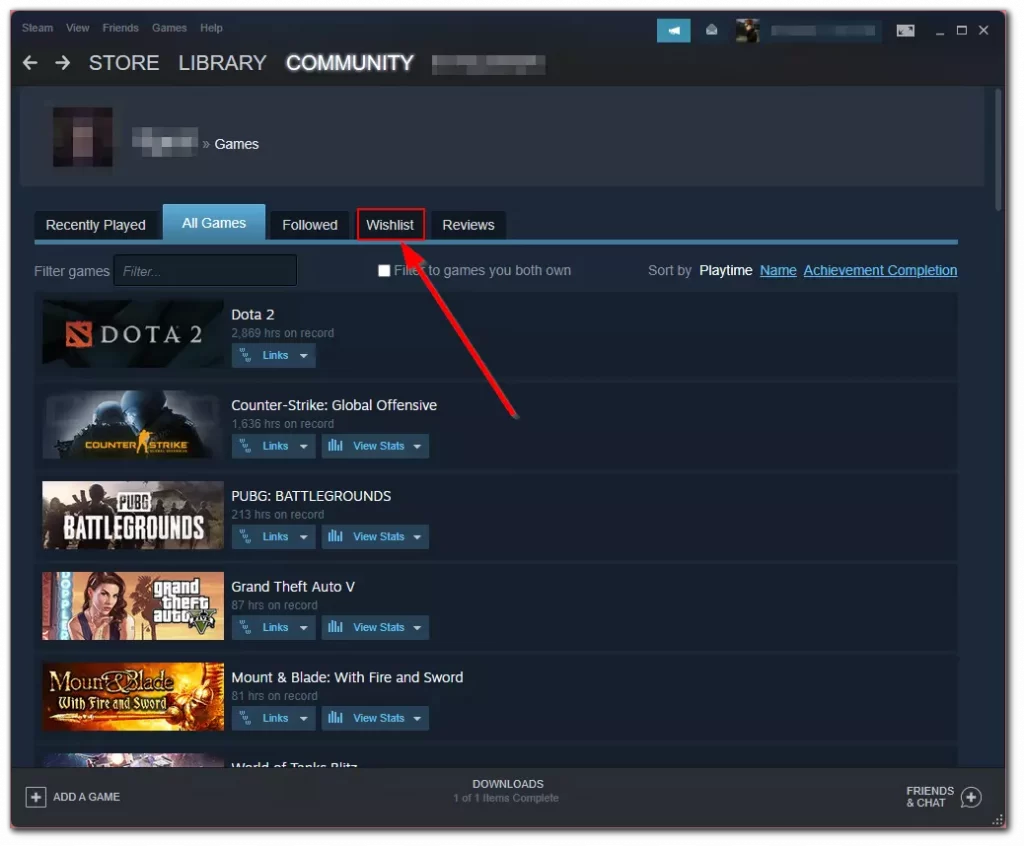 Finally, the window with your friend's wishlist will appear.
Once you have completed these steps, you will be able to browse your friends' wishlists and see the titles they want to play.
You should also know that there are different statuses in Steam and you can change them yourself. For example, you can set an offline status on Steam to let your friends know that you're not online and don't want to play video games.
How to view a friend's wishlist on Steam using a mobile app
If you want to view your friend's wishlist on Steam using a mobile app, you have to follow these steps:
At first, open the Steam app on your mobile device and sign in to your Steam account, if necessary.
Then, tap on the "three lines" button in the upper left corner of the screen.
After that, tap on the "You & Friends" option to reveal the "Friends" option. Select it.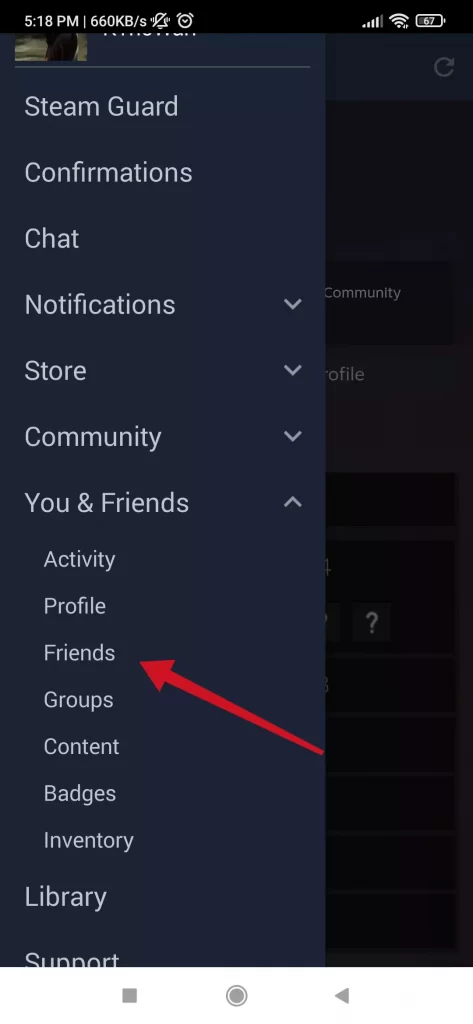 Now, tap on the friend whose wishlist you want to see.
In your friend's profile, tap on the "Games" section.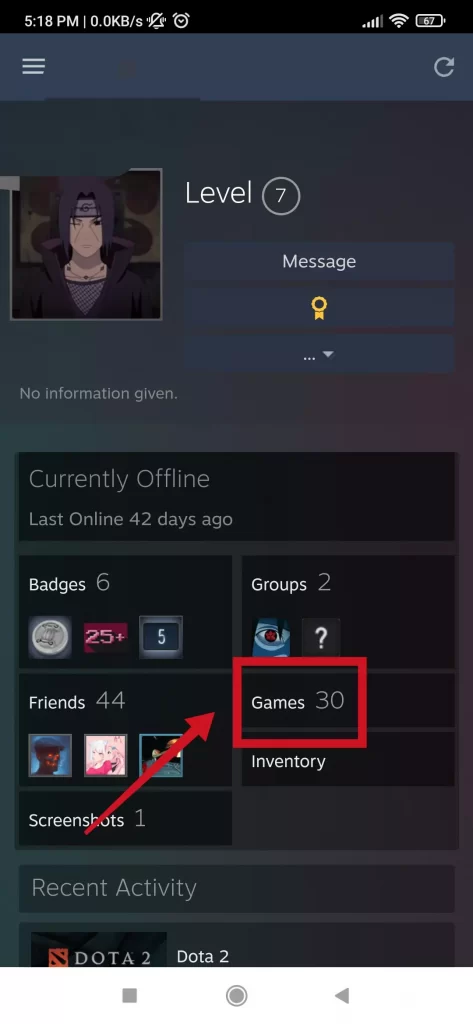 Finally, from the upper drop-down menu, select "Wishlist".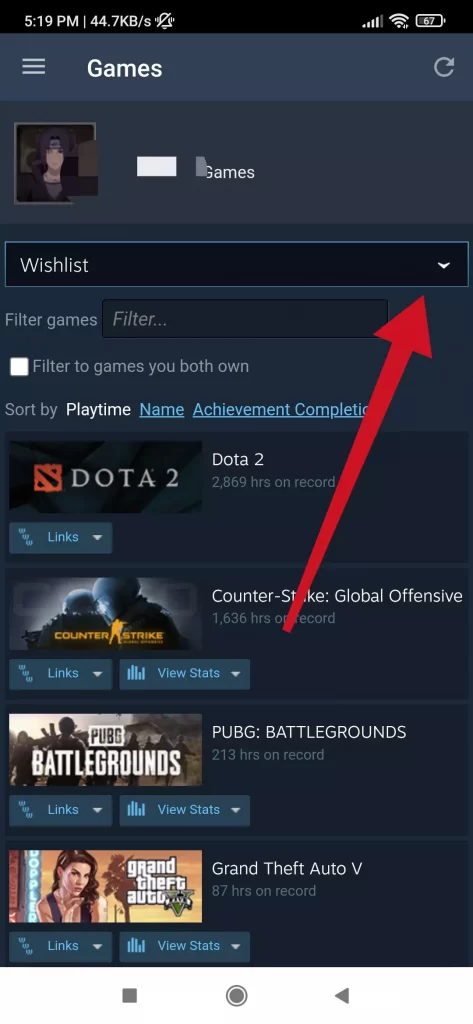 Once you have completed these steps, you will be able to see your friend's wishlist on Steam using your mobile device. The same actions you can also do on the new Steam Deck device, which is worth buying and trying in the game.
How has Steam's gift policy changed?
Reselling games on Steam has been a common practice for many years, and many people have made money from this business. All this was made possible by the previously existing system of gifts. Previously, games on Steam were sold with game codes. You could have as many duplicate codes as you wanted.
Now, after a recent update to the Steam game gifting system, this is no longer possible. You won't lose the duplicate codes you had before the update, but you can no longer accumulate them. This is Valve's way of combating illegal resellers of games on Steam, and it's well worth it.
They've also simplified the process of buying gifts: you can now do it directly from your friend's wishlist. This new system is much better and more functional overall. In addition, Valve stopped accepting bitcoin payments due to its extreme instability.
Read Also:
How does Steam differ from Epic Games Store?
You can compare the age of the two stores all you want, but it doesn't change the fact that right now Steam has much more useful features available than the Epic Games Store. These include community forums for each game, a handy Workshop with millions of different modifications, a simple update queue system that can be set up to be fully automatic, and an inventory that supports many popular games. Steam is a whole ecosystem that's great for single players as well as those who only play with friends.
Everyone doesn't mind saving money on their hobby. And Steam is a great helper in this regard, thanks to its frequent and generous sales. There are at least four seasonal sales per year. Also, developers often put discounts on an individual basis. The number of such offers runs into the thousands. The owners of EGS are against this practice: for the entire existence of the store, there has never been a single discount. However, there are free giveaways every two weeks.
In recent years, it is common to criticize Valve for its overly democratic approach to filling the store, but there is no denying that Steam has thousands and even tens of thousands of great games for all tastes.
The EGS launch lineup had barely a dozen projects. Even consoles at launch give you more choice. Now there are no more than a few hundred titles in the store, with plenty of stumps from the big series, so you can't build a complete Metro or Borderlands collection if you want to. In addition, Epic Games recently had a conflict with Apple, which obviously did not reflect well on them.