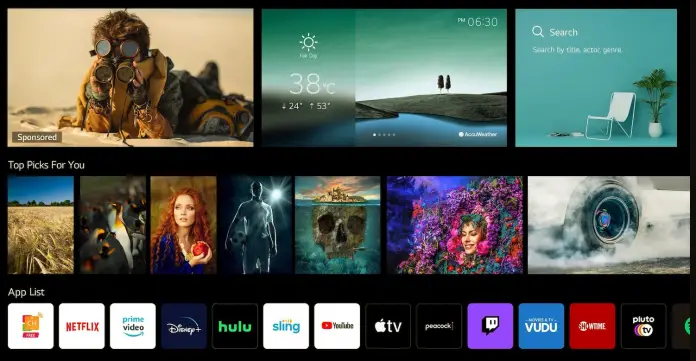 That's feature that was firstly introduced in WebOS 6.0, an update that was announced in the beginning of 2021. We have a complete article explaining all features that were brought by this update. You can read it there.
However, in this short article I just want to focus on one of the most promising features – LG Next Picks. Let's talk in short words about what is LG Next Picks.
LG Next Picks what is it?
This feature would analyze viewer's preferences to discover the preferable content that would fit viewer's tastes. This feature would work like YouTube recommendations, content that would be offered to you would depend on your viewing history data. LG Next Picks would offer two live programs from live channels or set-top box offerings and one video-on-demand. Also, sometimes this feature may offer one app that you may like.
How to activate LG Next Picks?
You don't need to activate it, it would be activated on your TV automatically.
Would older LG TVs get LG Next Picks?
LG Next Picks is the feature offered in WebOS 6.0, but it's impossible to update older models to this OS version, so older TVs wouldn't get LG Next Picks.