YouTube is such a popular video hosting service that it's hard to imagine life without it. Using YouTube, people have fun, learn, train, and earn money. Obviously, because people use different content on YouTube at different times, you need to create playlists. Based on this, people may need to make edits to existing playlists. So if you have a need to delete an existing playlist, it's easy enough to figure out.
What to do to delete a YouTube playlist
YouTube opens up quite a lot of opportunities for users. Both for the average user of this service, and for the owner of the business. Users using YouTube have access to free video viewing. The service broadcasts, delivers and saves a variety of videos. Users of the Internet have the opportunity to choose from a catalog and watch thematic videos, rate them, leave comments, show them to friends.
As well as place and edit their own video files on the resource and create playlists. Playlists on YouTube allow you to sort the videos you like and need in a convenient order. Every account initially has 'Liked videos' and 'Watch Later' lists. You can also add any number of folders, edit the video sequence and titles. Using playlists will make it even more convenient for you to use YouTube's service.
YouTube Playlist is a tool that allows you to group videos by topic. Something you plan to watch, to repeat sometime, such as cooking dinner according to a recipe. Learn a new activity, do a workout or just watch some vlog before going to bed. Active users of the service will unanimously agree that playlists are a handy tool.
What steps to take to delete a YouTube playlist using a PC
If you actively use YouTube playlists you'll need to structure them at some point anyway. So in order to get your playlists in order, you may need to delete them. To delete a YouTube playlist using a PC, you need to follow these steps:
To do this, open YouTube in your browser.
After that on the home page, click on the icon with 3 lines in the right corner.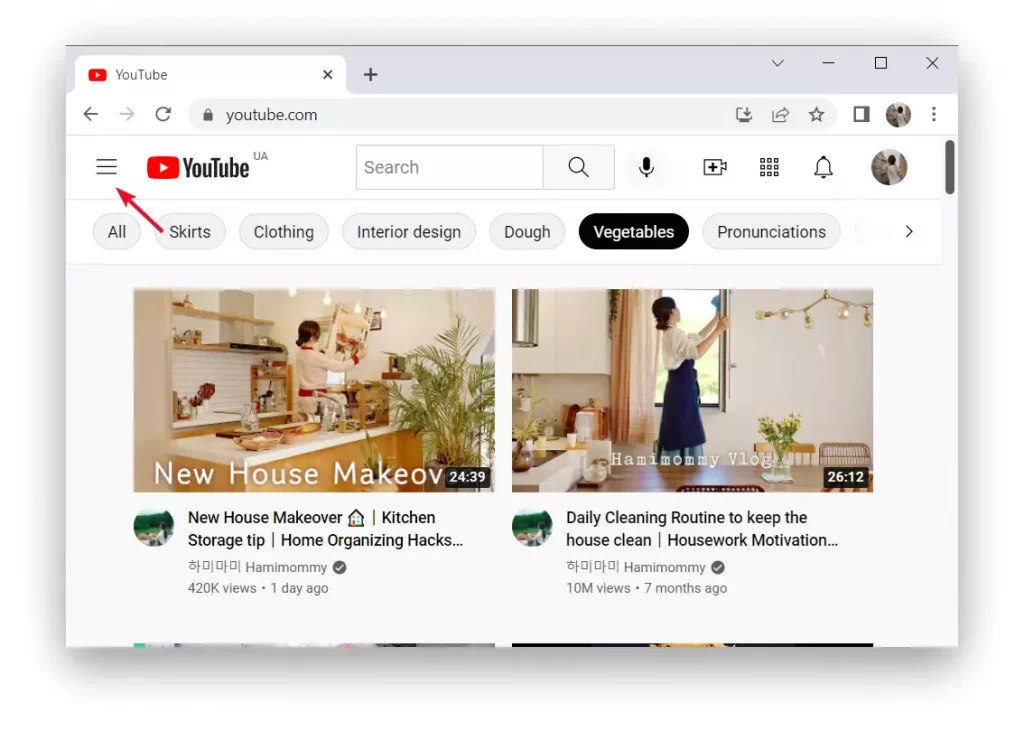 Once a drop-down menu opens in your window, you need to select the playlist you want to delete. If you don't remember the specific name, you can browse through all of the available folders and select the one you want.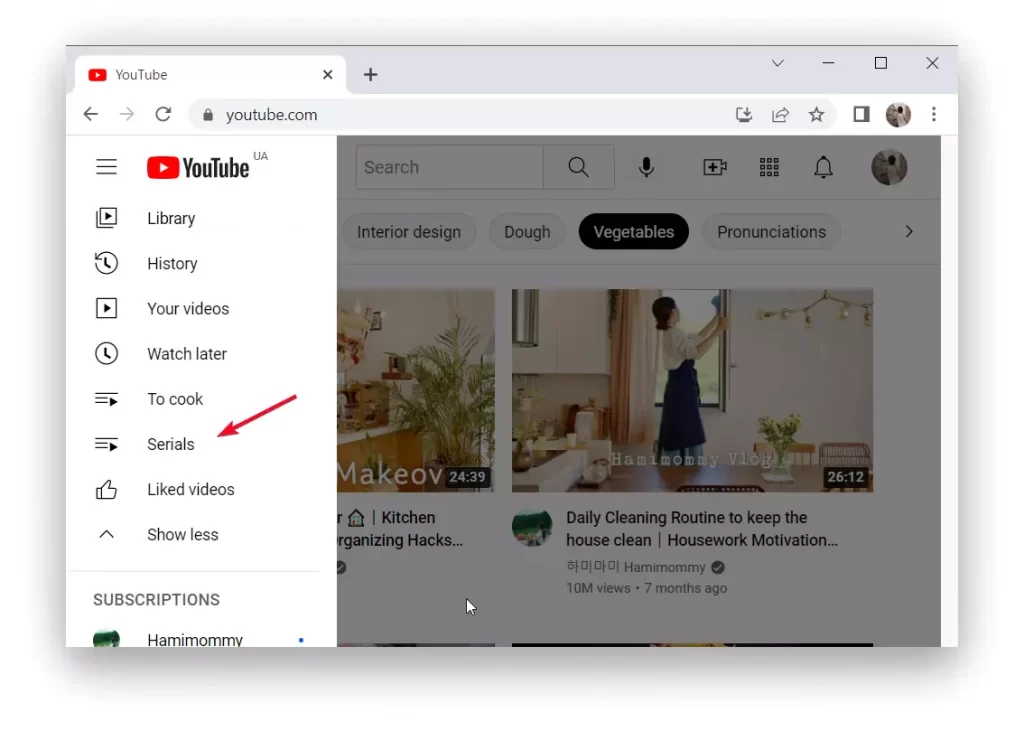 Next you should have seen a page with the first video in the playlist. On the right side of the list are all the videos added to this section. Immediately below the video is an icon in the form of three dots. Click on it.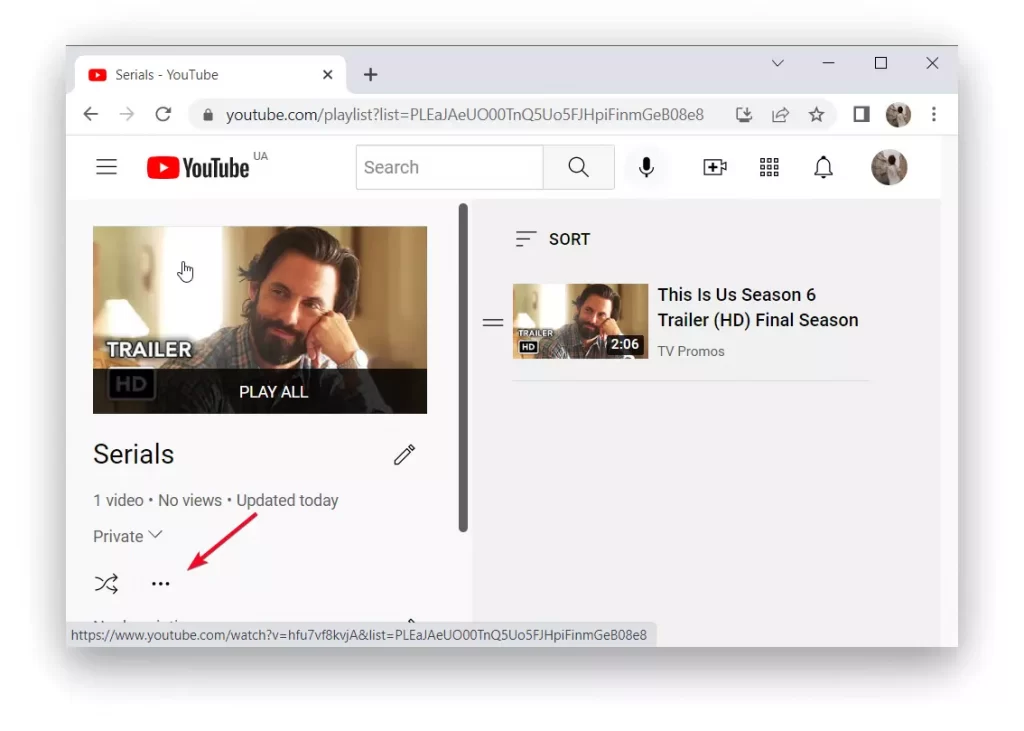 The next step is to select 'Delete playlist' from the list and confirm this action.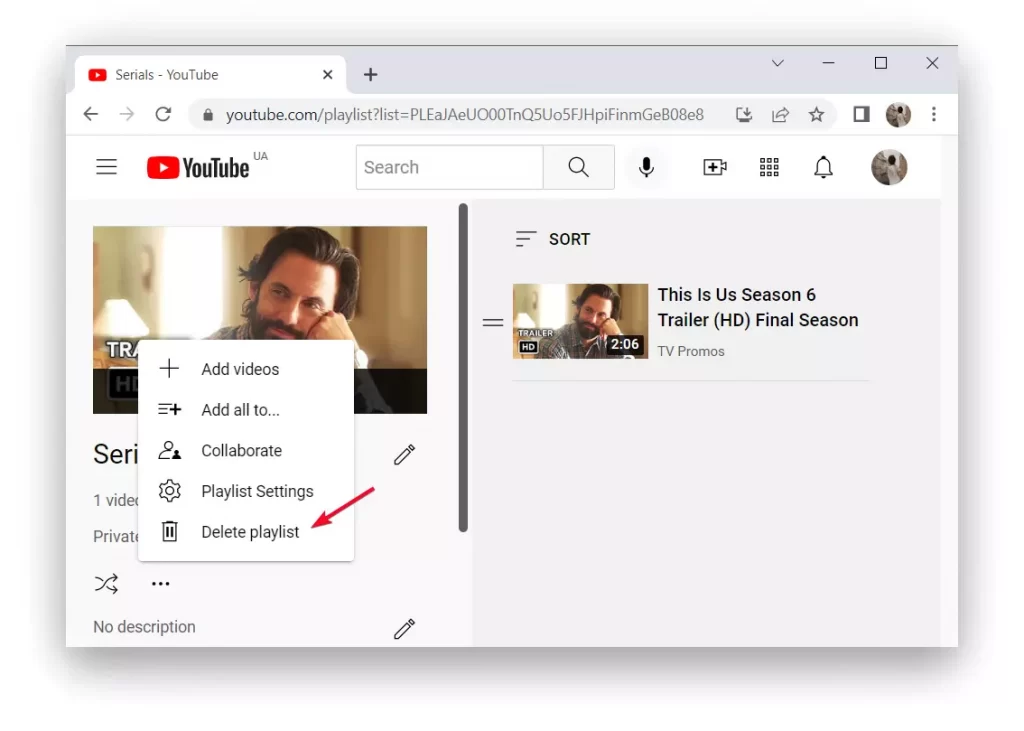 What steps to take to delete a YouTube playlist using a iPhone
Today, more users watch videos on YouTube from their phones. Many would agree that it's more convenient, given the active lifestyle. So if you need to remove the playlist on YouTube using your iPhone, you need to follow these steps:
Open the YouTube app.
In the bottom right corner, click the 'Library' icon.
Next, scroll through the window that opens. At the bottom are all your playlists. Select the one you want to delete.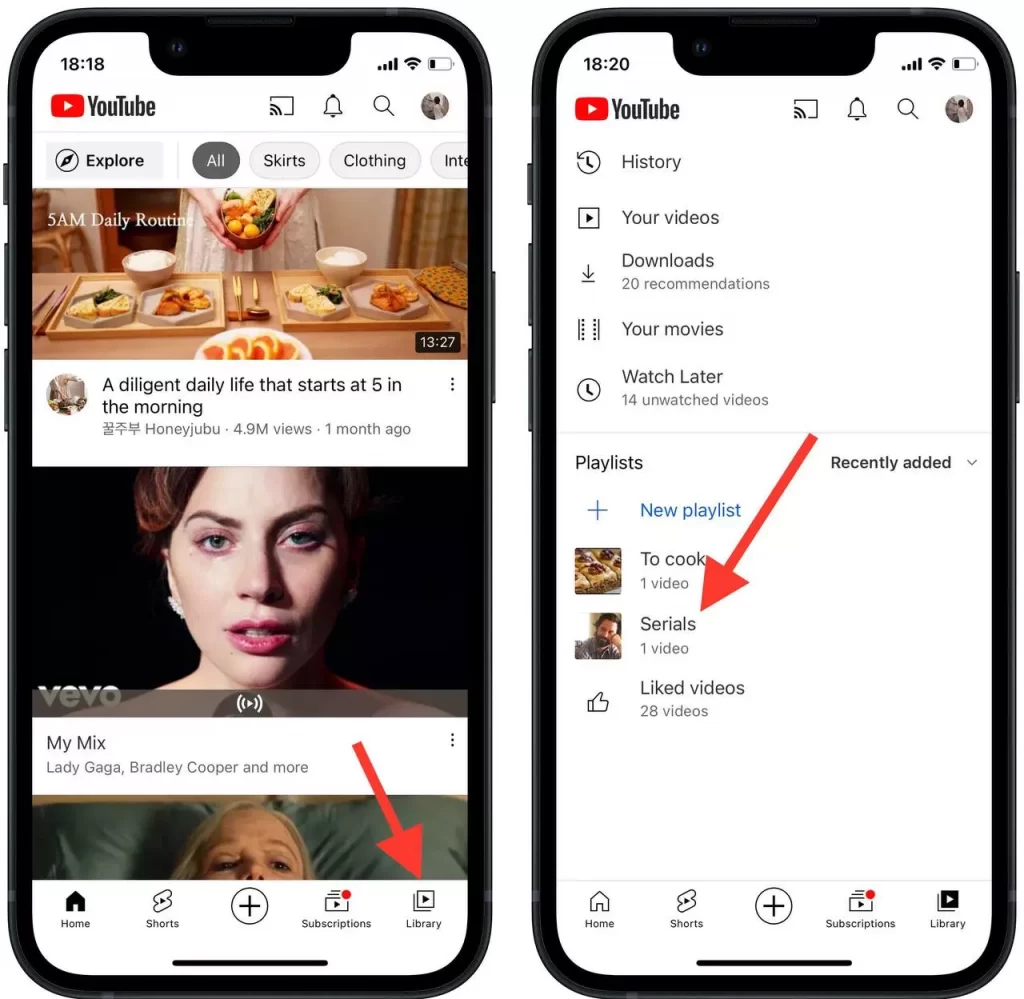 Before you delete it, flip through it to make sure it's the right playlist. After that, click the three dot icon in the upper right corner.
Then select 'Delete playlist' in the action list and confirm the action.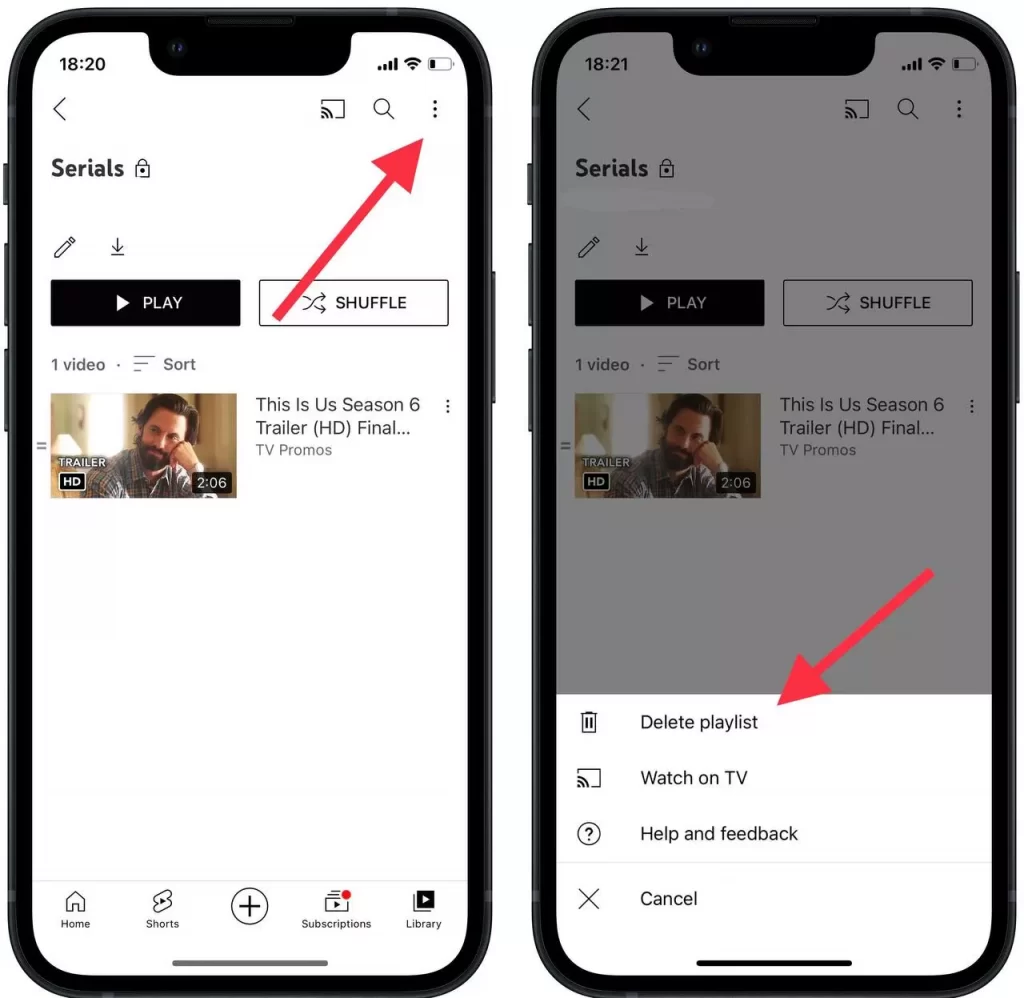 The mobile version of the YouTube video hosting app is also equipped with the function of creating, editing and deleting playlists. If you're authorized in the app and on the site through the same account, data synchronization will automatically occur. This means that if you delete a playlist from your phone, it will also disappear in the PC version.