For many, Instagram is more than a social network. For some, it's a way to know everything about everyone. Sharing their lives and seeing the lives of people of interest. However, there're times when there's a need to go unnoticed. To see some person's stories and hide it, or read a message so the sender doesn't know it and you get the information. There're ways to do this if you need to.
What to do to read Instagram messages and watch stories without being seen
Users of the social network Instagram know that after you view the message sent to you, the status will change to 'Seen'. Similar situation with stories, only the user who posted it'll display a list of absolutely all accounts who saw his stories that are saved for 24 hours. That is why there can be many situations when you need to go unnoticed on a social network such as Instagram.
However, if you need to hide your curiosity, there're many ways to watch other people's stories anonymously. None of them will allow you to do so if your profile is private or if only "Close Friends" stories have been published. As far as messaging is concerned, the situation is a little different.
There's a separate built-in function inside the messenger. It acts as a personal message and is called Direct. In the personal correspondence of all social networks, there're marks of delivery and the fact that the person saw what you wrote. Therefore, it's possible to figure it out, as there're ways to deal with stories and messages.
What steps should be taken and what are the ways to read Instagram messages without being seen
If you open a dialog, you immediately make it viewable. There're ways to see the text so that you don't get a mark in the Direct that you did it.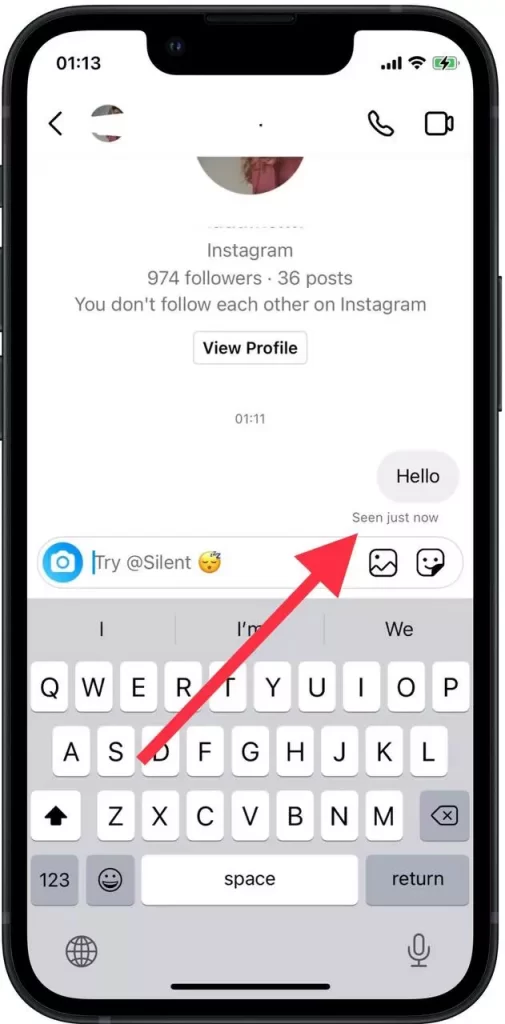 By following these methods you won't need to download additional programs or go-to sites:
Small messages can be seen in the Direct preview without clicking on the mailing. This option isn't suitable for large text. To do this, just swipe from the right to the left to open the page with the messages on Instagram.
Notifications on the locked screen or in the Notification Center. If your device is set to allow notifications to appear on the screen, you can use this method.
Viewing a message with the Internet turned off. This is the most convenient and versatile way to view the entire message. Open all mails, turn on Airplane Mode or turn off the Internet, and then open the message. The text will remain unread if you only turn on the internet after you leave the chat.
In addition to these simple ways, there're apps and sites. However, it's not recommended to use such services. The most important reason is your safety. When you sign in to such a service, you enter your data. That is, the service gets access to your account and all messages. There is a risk that later this information will go to intruders. Since it's impossible to read a message without registration and authorization.
What steps should be taken and what are the ways to watch stories without being seen
In order to view stories anonymously, you may need additional services. Otherwise, after you view the stories of any Instagram user, you'll be on such a list:
In general, there're ways to watch stories without being seen, such as :
Create a fake account. This is the easiest and fastest way. You'll always have this fake account and you can periodically view other people's stories without the help of any service. It's convenient and fast.
Use of web resources. With the help of these resources, you can leave a link to other people's stories. It's also not unimportant that you don't need authorization. The easiest and safest resources to use:
Igrab. This service won't only show the latest stories but will simulate the usual interface of Instagram with account statistics. The app will allow you to download the viewed stories and posts. Not only photos but also videos. You can also open the post and see descriptions.
Storyinsta. The service is also able to show the exact time of publication of stories, which is an advantage.
Storiesig. This service shows the stories in a line-by-line order of publication.
If you choose any of the methods, or any service, the main thing to remember is to ensure not only anonymity. It's important to use only those services that don't ask you to sign in to your Instagram account. It's also important to enter other personal data for registration.