Most of us have already tried dark mode in different apps on our PCs or mobile devices. Somewhere it fits, and somewhere it just doesn't belong. It's all a matter of taste, though.
If you spend too many hours working on Microsoft Word documents, your eyes may get tired from the bright light of the monitor. Therefore, you can protect your eyes by turning on dark mode at night.
Microsoft Word has two dark modes. One for the entire app and another for the background. If you need to disable both, here's how you can do that.
How to disable Dark Mode in Microsoft Word
Dark Mode in Word is a good option for giving your eyes a break when working on a document late at night. But if you need to reset Microsoft Word to its default state, you can follow these steps:
First, open your Microsoft Word document.
Then go to the View tab and click on the Dark Mode option.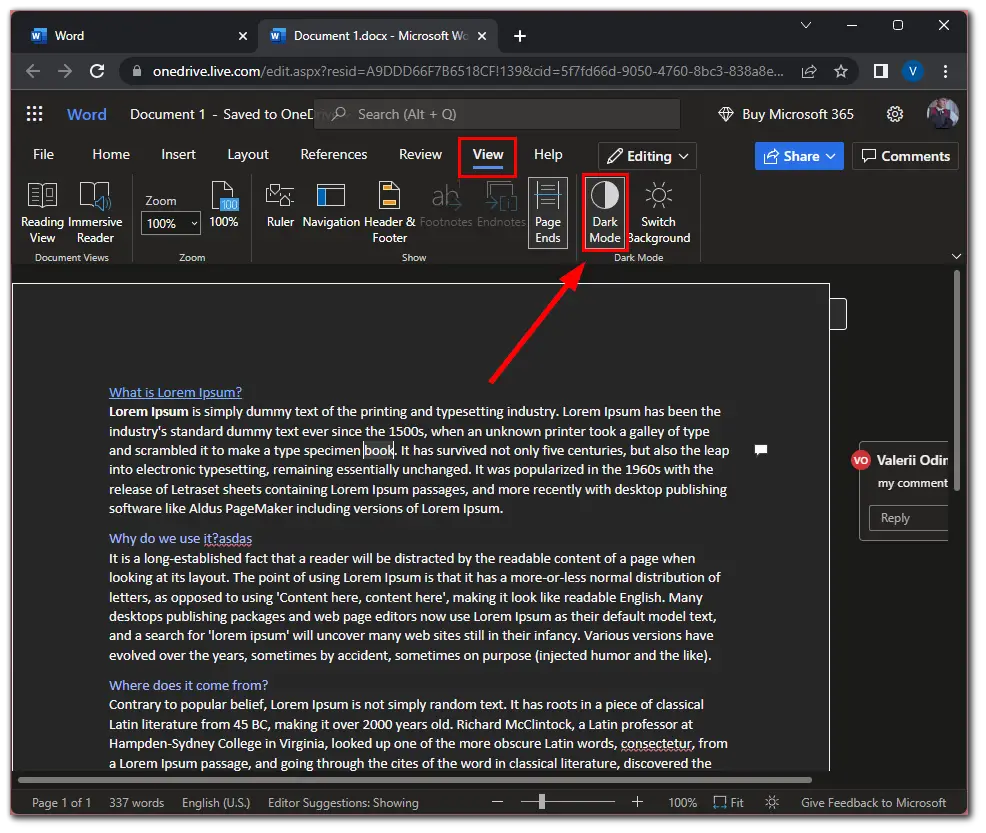 Once you have completed these steps, you will turn on the light mode in Microsoft Word.
How to disable dark background in Microsoft Word
If you like working in dark Microsoft Word mode but want to include a white background for the text – follow these instructions:
Open your Microsoft Word document.
Afterward, go to the View tab and click on the Switch Background option. So here's what it looks like.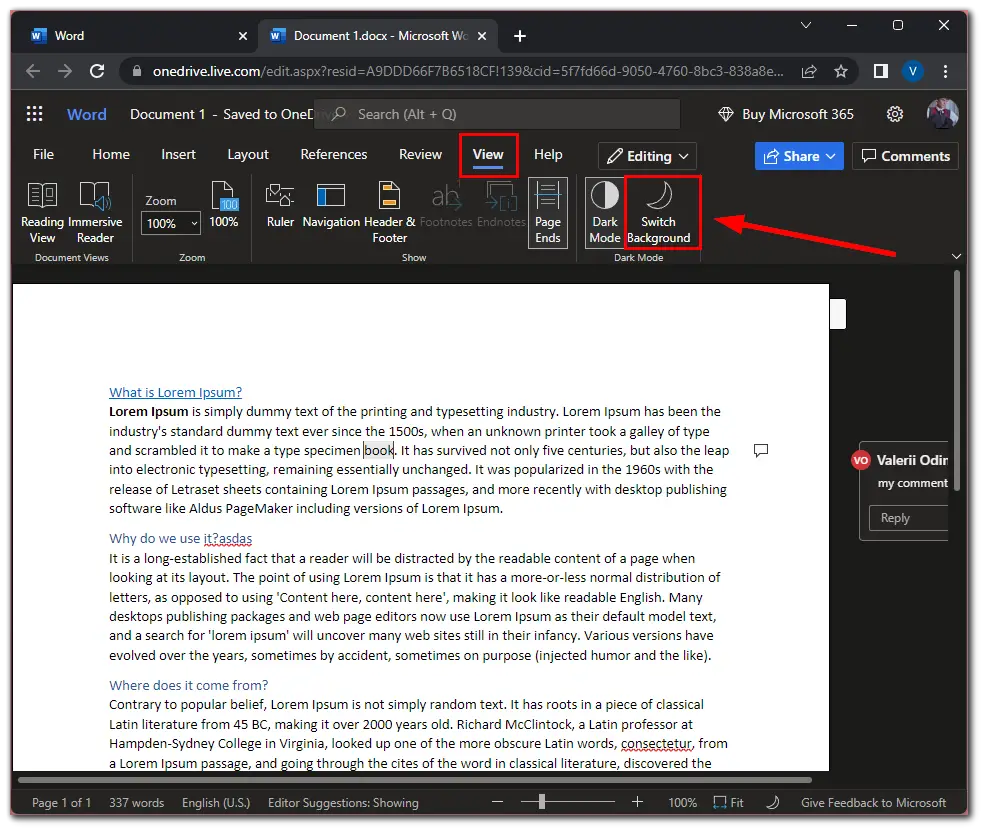 Keep in mind that this feature is only available where dark mode is enabled in Microsoft Word.
Honestly, I think Word looks kind of weird in this format. I'm used to seeing it in white. However, it's still good that there is a dark mode.
How to disable dark mode on Windows 11
Sometimes the dark mode on your PC is synchronized with other programs and set up automatically in them. To avoid this, you can disable dark mode on your computer. Follow these steps to turn it off on Windows 11:
Press Win + I on your keyboard to open Settings.
Then go to Personalization and click Colors.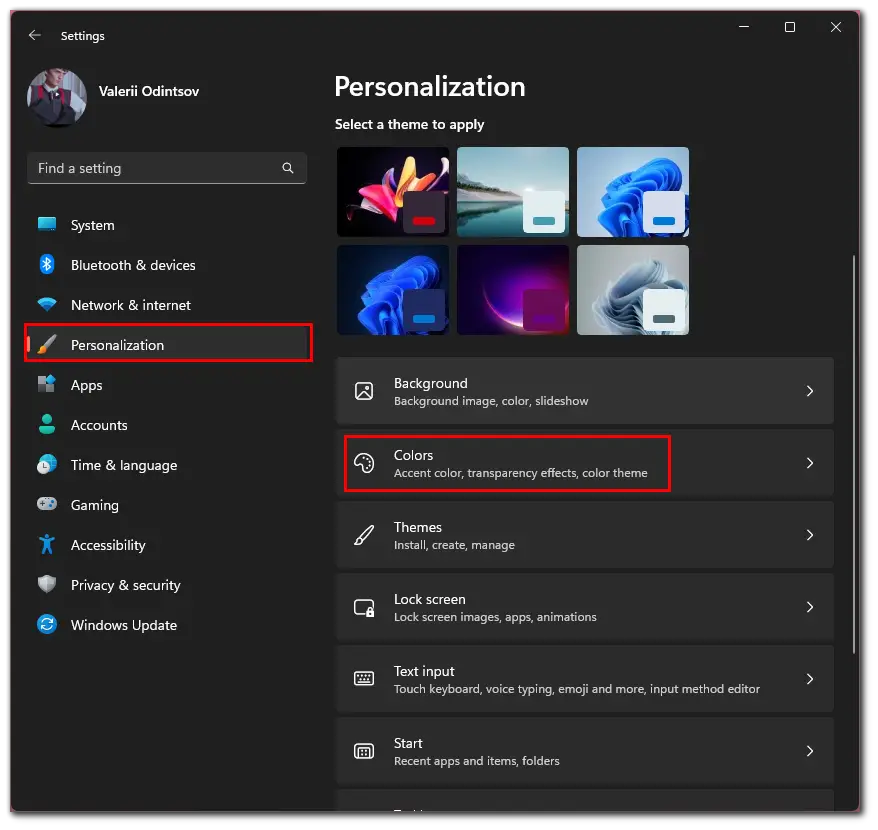 Finally, in Choose your mode, select the Light mode.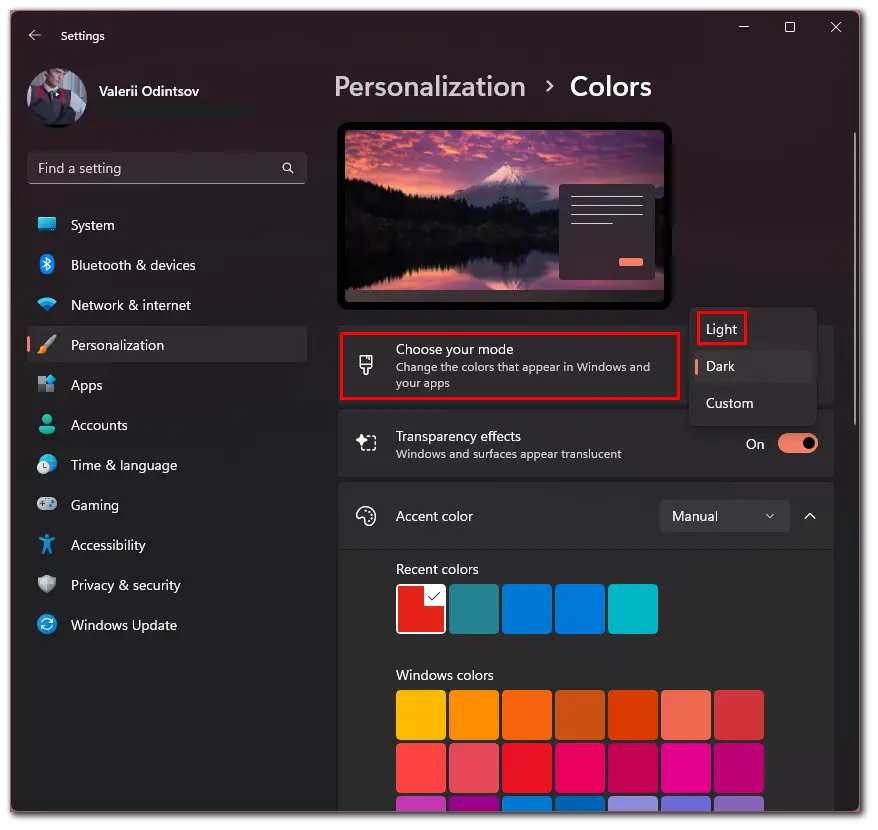 This way, you will enable light mode for all apps, including Word.
Read Also:
How to change the page color in Microsoft Word
As you know, Microsoft Word uses a white page color by default. However, you can set a custom color for your document. Just do the following:
Open your Microsoft word document and click on the Design tab.
Then go to the Page Background section and select Page Color.
After that, you will see different colors. Click on one of them to apply to your document.
If you don't see the color you need, click More Colors to see all the colors you can use in the document. That's it. Try different colors until you find the perfect one for your document. In addition, you should know that this feature is only available in the full Microsoft Word version.