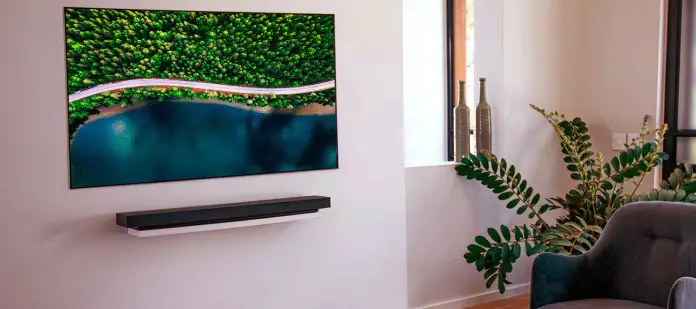 This article is about how to disable LG TruMotion. If you're interested in description of this feature, you can read another article.
LG TruMotion is the famous feature that improves the picture quality of your screen by boosting your TV refesh rate.
You should realize that while most televisions offer 60Hz screens, most content (including Hollywood films) is available in 24Hz. This can cause some discomfort as the refresh rate and frame rate do not match, causing a juddering effect.
TruMotion is fixing this problem by adding more frames based on adjacent frames.
Should I turn TruMotion off?
That solely depends on your own preferences. Some people really like TruMotion, while others don't like it. The problem is that TruMotion makes movies too unrealistic, as low frame rate is used to hide picture artifacts. TruMotion makes them visible, so it may be inconvenient to watch action-scenes. Also, the problem is that TruMotion is ruining the movie's magic, as sometimes image is fuzzy on purpose, but TruMotion makes it smooth.
All I can say, TruMotion is ultimately good for watching sports, as it makes all actions more smooth and, therefore, easier to watch.
However, I think that each one of us should decide for ourselves whether they want TruMotion be on or off, there's no simple advice. I recommend you to try watching movies or series both with TruMotion and without it to see what you like more.
How to disable TruMotion on LG TV
LG TVs have the TruMotion feature turned on by default, however, disabling LG TruMotion is quite easy, so there's nothing to worry about.
Go to picture settings
Click picture mode settings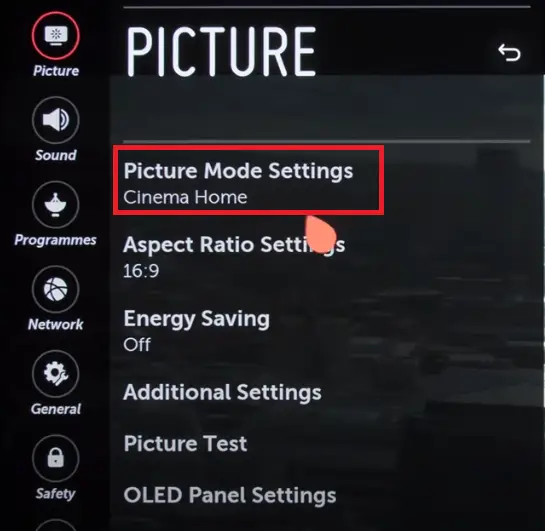 Then click picture options
And then select TruMotion
If you want TruMotion to be turned off, then choose off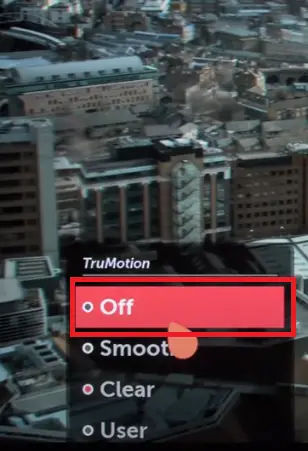 LG TV won't let to turn off TruMotion
Above I described how to disable TruMotion for all modern LG TVs. However, there are old TVs that don't allow people to disable TruMotion. Also, some modern TVs have an issue with disabling TruMotion (when you're trying to turn it off, TV chooses Smooth by itself).
How to turn off TruMotion if there's no such setting
Unfortunately, if your TV doesn't have a TruMotion setting, you cannot turn this feature off completely. However, you can select "Game" picture mode, which reduces the smoothing effect.
Note: In some TVs, the picture mode is set for all TV programs, while in others it can be selected for programs individually.
Disabling TruMotion doesn't work
Also, one of the issues that may arise when trying to turn TruMotion off is that your TV may simply not respond to a setting change from Smooth to Off. In this case, a trivial reboot of the TV usually helps, so you can try it. To do this:
Turn your TV off
Unplug it
Wait for a couple of minutes.
Then, plug it in and turn it on.