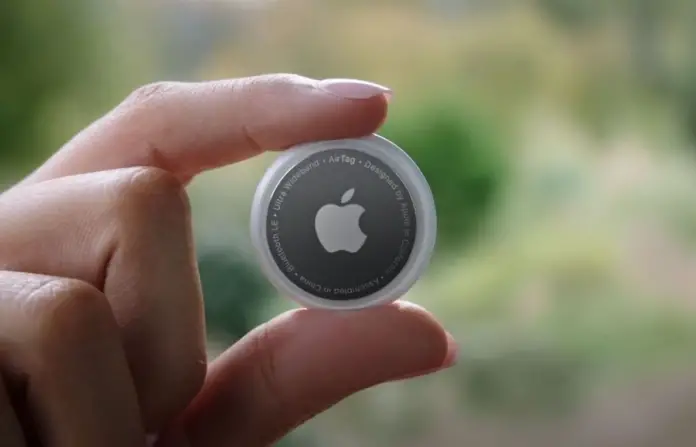 Initially I was skeptical about Apple AirTag, back when it was first announced. I was sure it didn't have to be in real life. But when I watched Apple's presentation, I realized that it's actually a very handy thing.
Just ask yourself: "How often do I lose some things, like my keys?" This is an important problem for me, because every time I leave the house, I spend three to five minutes trying to find my keys. The Apple AirTag will make this much easier.
What is Apple AirTag?
It is a small Bluetooth device that can be attached to things that you are afraid to lose. In case you need to find that thing, you can always use the Find My App.
It's essentially a small Bluetooth tag that you can attach to any object and track it to always know where it is.
How Apple AirTag work?
In fact, it's very simple. You just have to connect it to your iPhone using the Find My app, and then the tag will appear in the Items tab (it would be added in iOS 14.5). Then you need to attach it to the item you want to track. Also, you can create a Safe Location in the Find My app to set boundaries for AirTagt-tracked things. If an item with AirTag leaves a safe location, you would be notified.
In case you want to find a lost item, all you have to do is open the Find My app and see the location of the AirTag.
What to do if you have lost item with AirTag?
If you have lost an item with AirTag and it is far away and cannot be detected, you need to put the AirTag that was with the item into "Lost" mode.
In this mode, if another owner of the Apple device encounters your item, he will see your contact information and be able to contact you to let you know that the item was found.
Should you buy Apple AirTag?
In fact, it's entirely up to you. So far, Apple AirTag seems to be the best choice for owners of iPhones and other Apple devices. At the same time, the price is very affordable, so the Apple AirTag is not too expensive than its Tile or Samsung counterparts.
I think it's a good step to add to Apple's eco-system. The Cupertino-based company was the first to introduce the device finder feature into everyday use and Apple AirTag was a logical step to cement the company's success along the way.
How much will Apple AirTag cost?
For one Apple AirTag you'll pay $29, or $99 if you decide to get a set of four. This is actually a price that is either comparable to the competition or even lower, so the Apple AirTag will definitely be a success.